As 2017 is coming to an end and a new year is closer than I can believe, I wanted to talk about some of my goals I had set for 2017 and some of the lessons that I've learned this year. It's a recap, y'all!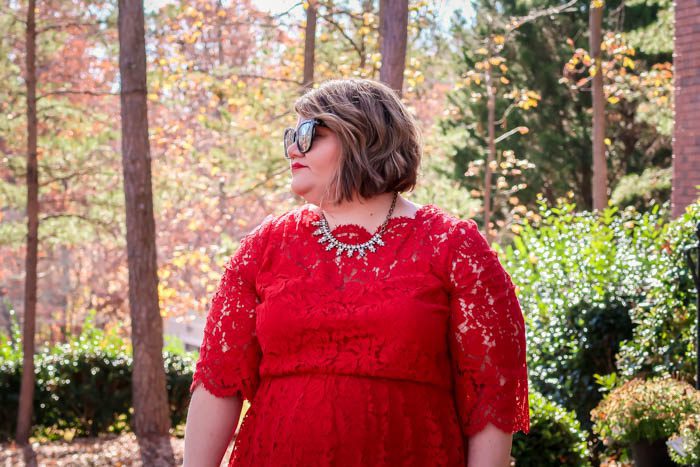 So Long, 2017! Here's a recap of what's happened this year and what I'm most proud of!
It's a big deal for me to be so open and honest about things that I struggle with and me talking openly about my issues with my own health and my experience with infertility and anxiety aren't ever easy, but I love writing posts that are honest and personal because we all have issues that we're working on. My health has been such a big part of 2017 so it felt natural to open up and share those parts of my life.  Things didn't end exactly as I had hoped, but hearing the words that I didn't have cancer has to be the biggest blessing of them all.
I still struggle with my anxiety, but not like I did in the very beginning. Last year it was crippling and unlike anything I've ever experienced before in my life.  Opening up about that part of my life was somewhat embarrassing for me to talk about until I realized that I have zero to be embarrassed about. I think the one thing that helped me the most was seeing how many of you also struggle with this. I've been on a great medication that has helped me out so much and I've made lifestyle changes to ensure that I'm not as stressed and I'm not allowing others to stress me out either. It's taken work on my end to make sure that I'm realizing that I DO have an issue that's out of my control and while some might not understand it and take it seriously, I have made it a mission in my life to not be ashamed to speak out for those who suffer as well.
2017 was a year for doctors appointments. GEEZ! I'm not complaining though because I'm blessed to be able to have health insurance and a team of doctors who have worked with me through so much this year. I've been through two surgeries and a slew of in-office procedures. I've also had so much blood work done that the lady in the lab is now on a first name basis with me, ha! It's ok though. I'm putting myself and my health as a priority and hoping that things start becoming better for me here on out!
I started 2017 off with wanting to work on the amount of "stuff" I was purchasing.  I tried out minimalism and while I might have failed on it in some people's opinions, in my eyes I totally succeeded. I've seriously cut back on the number of beauty products and "things" I've been purchasing, but I know that I can do better.  I've taken a lot of time to de-clutter my house. I've donated so many things that I just wasn't using and didn't need anymore. So in that aspect, I feel like I've totally succeeded, but I know that there is room for improvement as far as my spending on "things." It's a continuous work in progress BUT I will say that I've cut back so much on my shopping at Sephora that I don't even think I'll make Rouge again. That right there is a huge accomplishment and a total win for my bank account!
If you follow my YouTube channel then you know that I sucked so bad at uploading new content. With my surgeries and all, I just didn't have it in me. Plus, we had a horrible internet plan with AT&T that we finally got rid of, so I think it will make uploading videos so much easier now. Stay tuned for new videos starting in January! I'm thinking of continuing my vlog and adding some new video content to my channel and feature things like behind the scenes into my life as a blogger and featuring some of my travels and day-to-day adventures. Yay?!? Nay? Let me know!
I didn't get a lot of traveling in this year except to Ohio and to Chicago.  I hope that 2018 will allow me more opportunities to travel! I did get to travel back to Ohio quite a few time (probably the most times that I've gone home in one year ever) because my brother got married.  I was a part of the wedding party and loved welcoming my new SIL into our family! She's amazing!  I also got to go to Chicago for my birthday with my mother-in-law.  I got to eat a lot of pizza and do a lot of shopping. That was a great way to celebrate and be able to relax finally!
I finally kicked my cheese addiction.  This was such a biggie for me.  I LOVE cheese so much but realize that it doesn't love me as much as I love it. HA! I've cut back so much, including letting go of my beloved queso.  *SIGH* I've also given up drinking milk for the most part.  If you know me, you'll know how huge this is for me.  I'll talk more about this next year and share some of my tips! Changing your eating can be so hard and so frustrating, but it doesn't have to be the end of the world!
Rob and I celebrated our 10 year wedding anniversary.  We've actually been an official couple for longer than that, but there was something so rewarding about hitting that ten-year mark. I'll be the first to admit that my marriage is a huge part of my life as my husband is the best thing that's ever happened to me.  I'd like to start sharing more about our relationship and things we find important about marriage next year. I feel like we must be doing something right by now, ha!
Some of my favorite moments from 2017….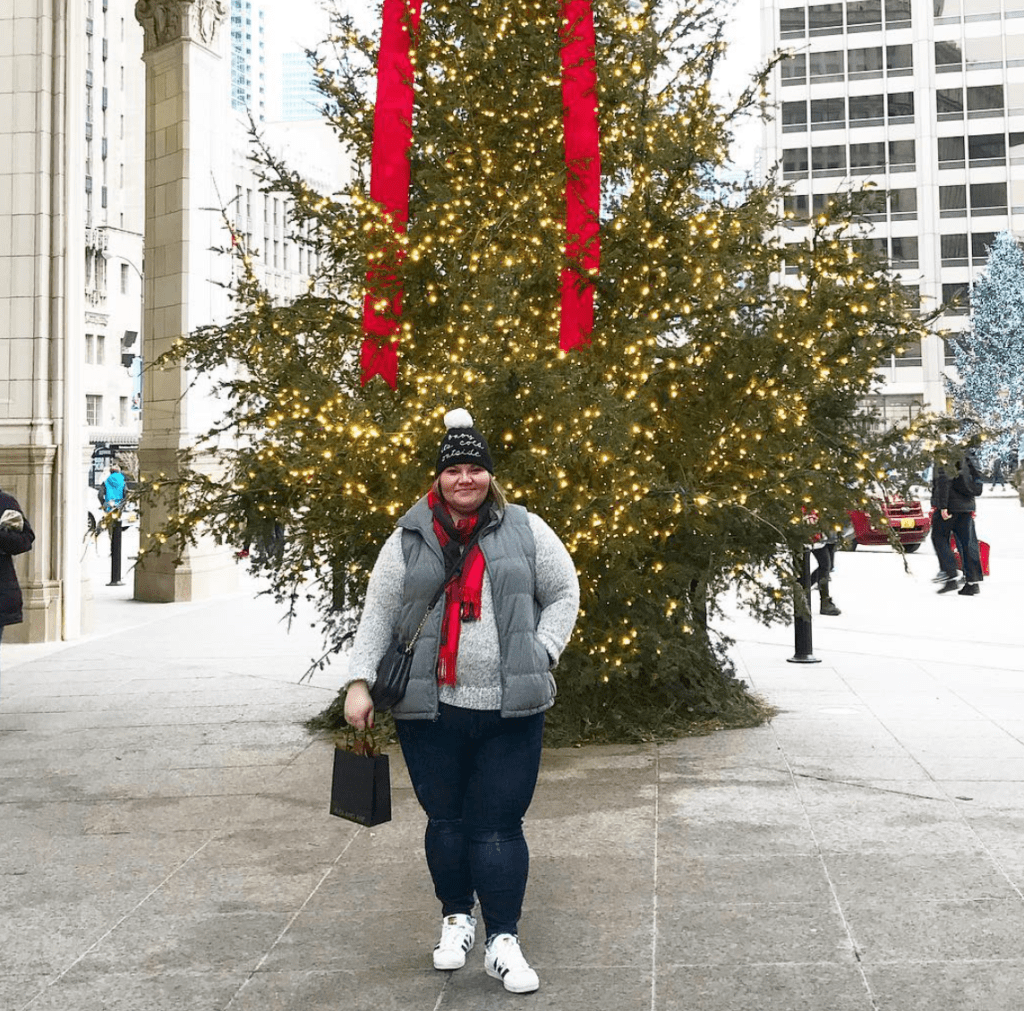 Chicago is always so beautiful around Christmas…and cold, ha!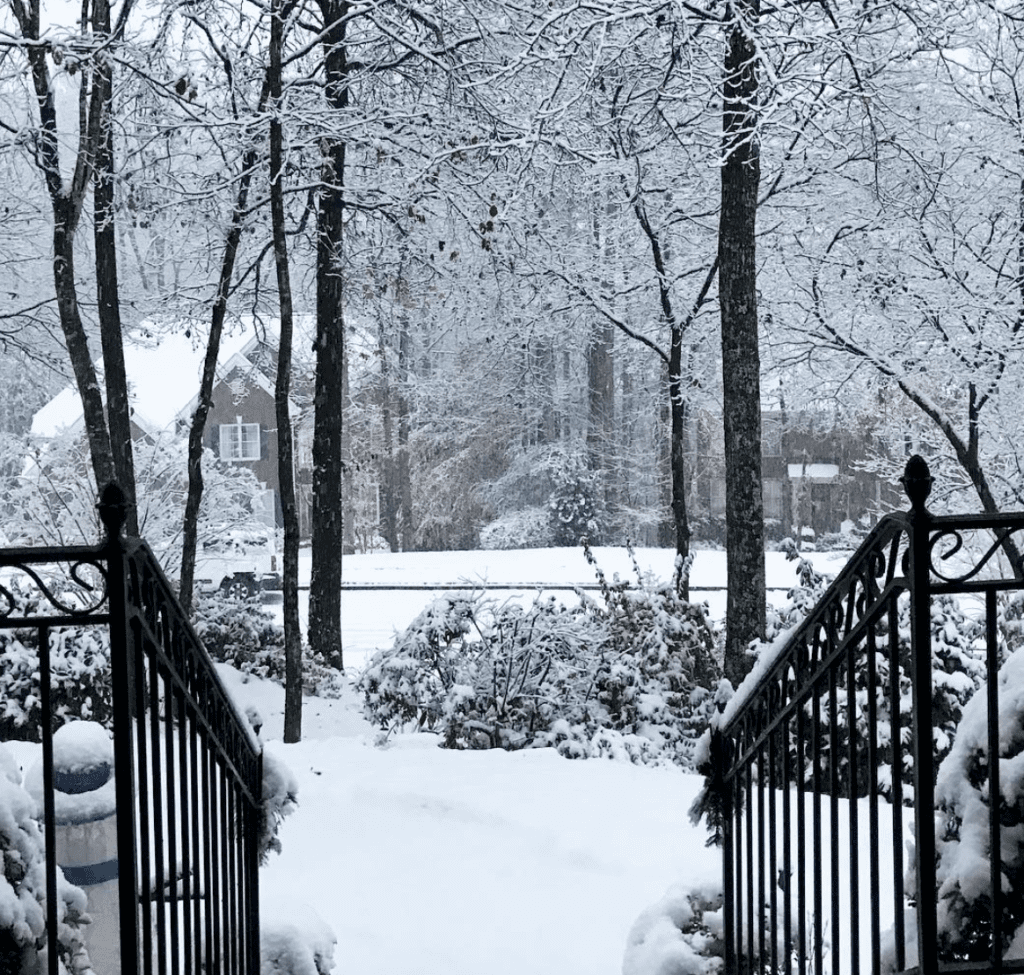 It snowed in Georgia and we got about 8 inches which is so rare!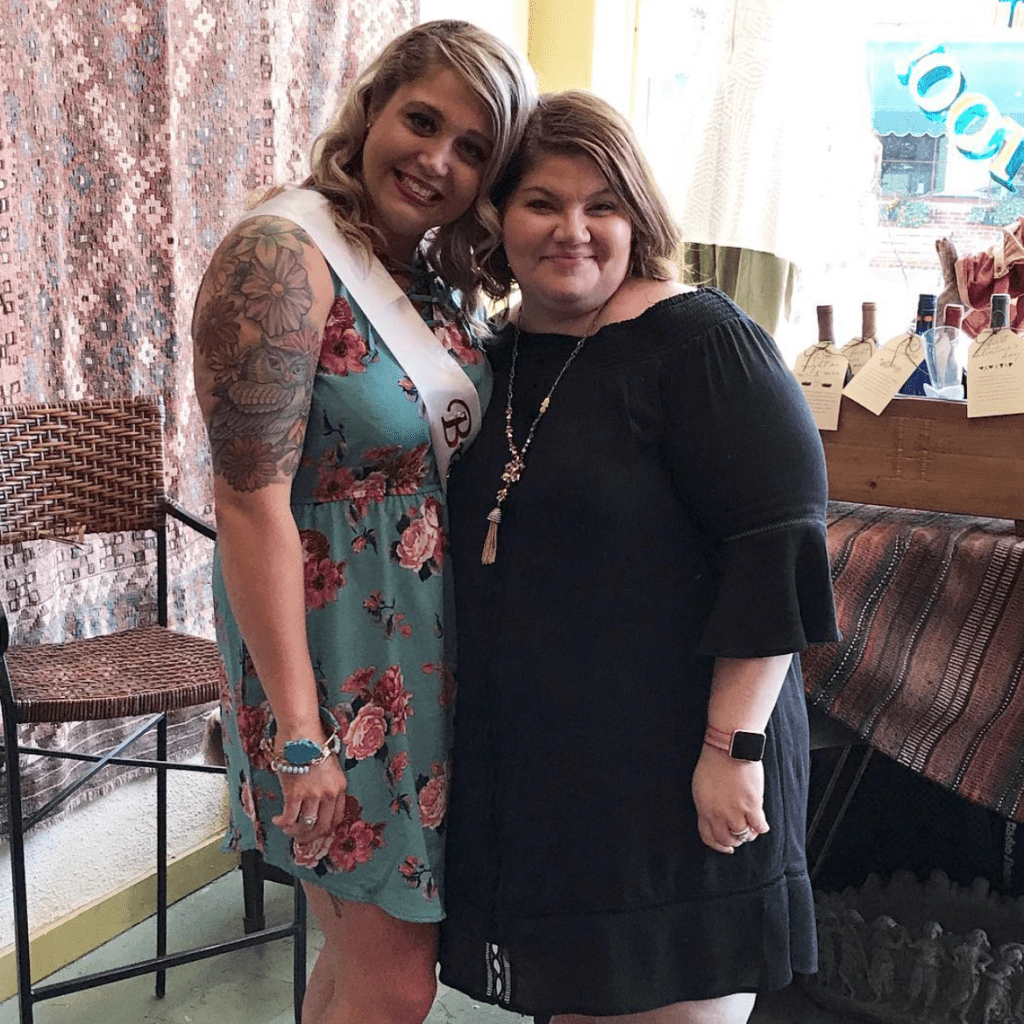 I got to celebrate my new SIL! Her bridal shower(s) were incredible!
and we sang to them at their wedding…..lol!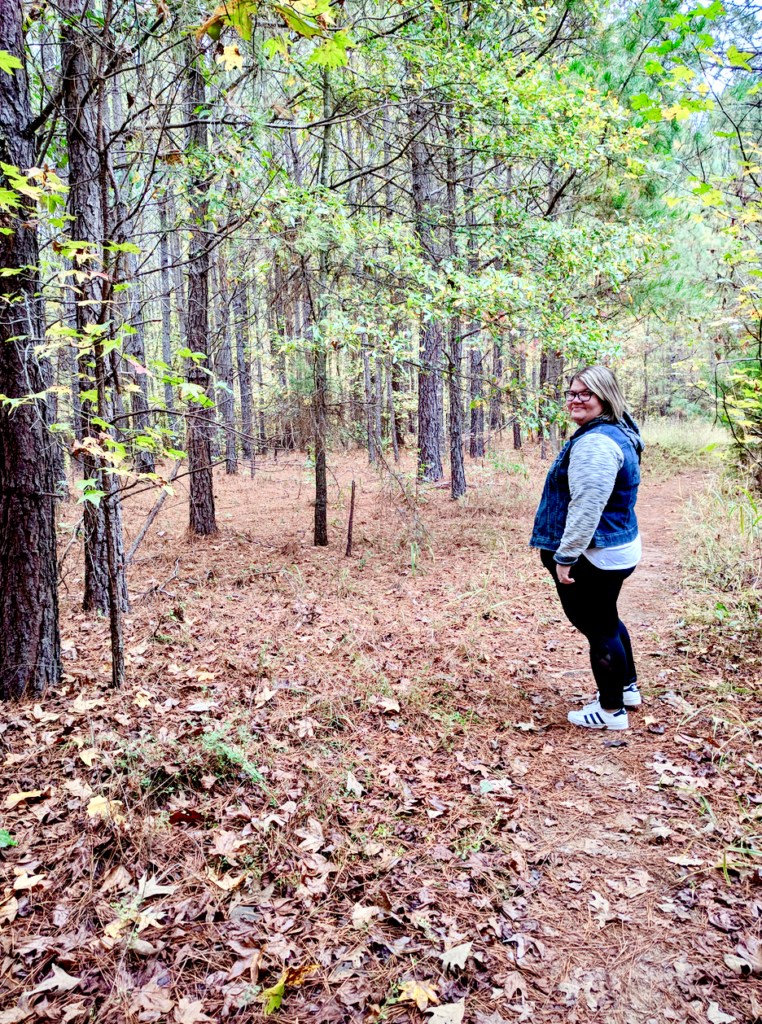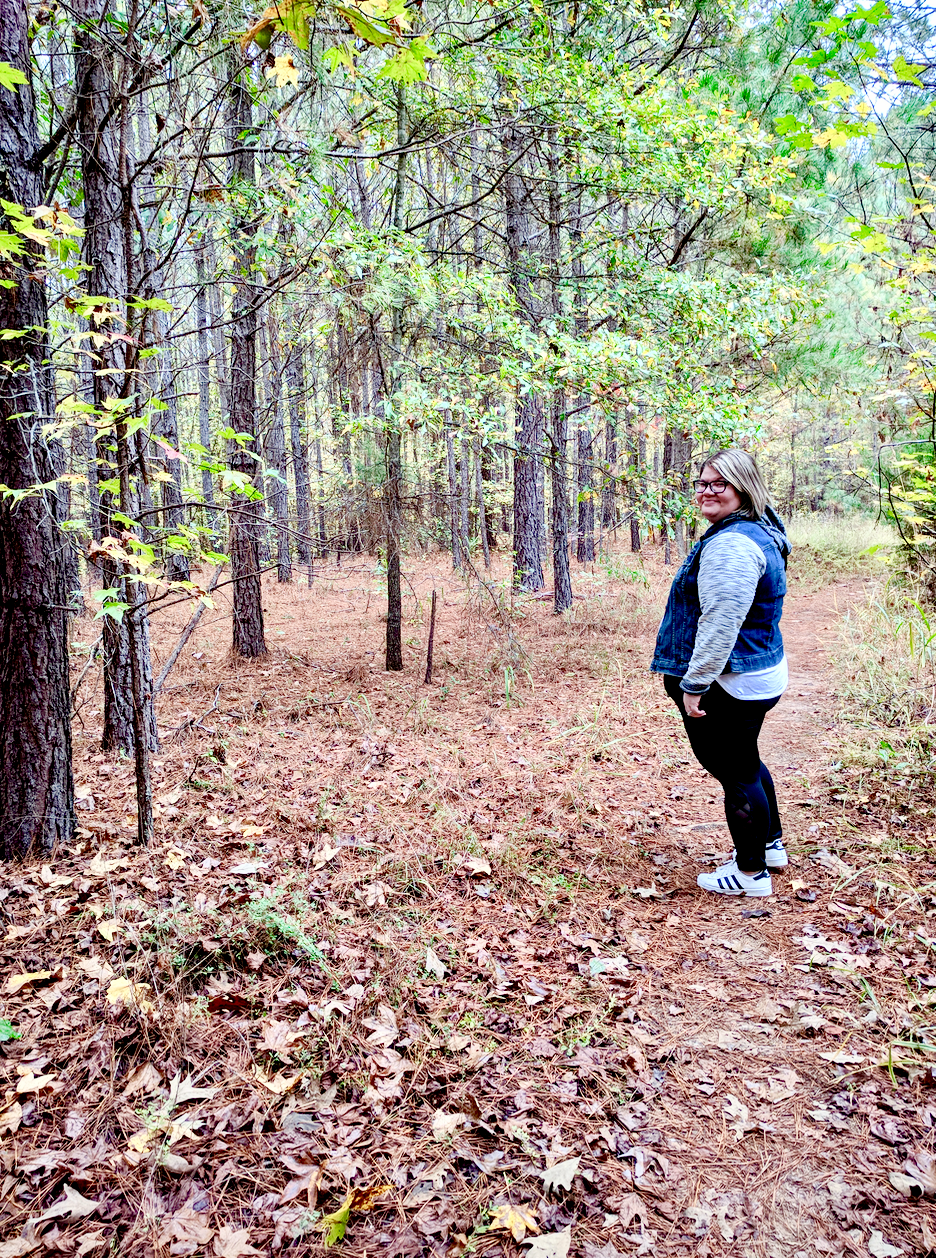 I've ventured outside my indoor only comfort zone to explore more outdoor locations
I surprised my MIL with a trip to the Gone With The Wind Museum!
Got to spend time with my family back in Ohio! Not as much as I'd like but more than normal…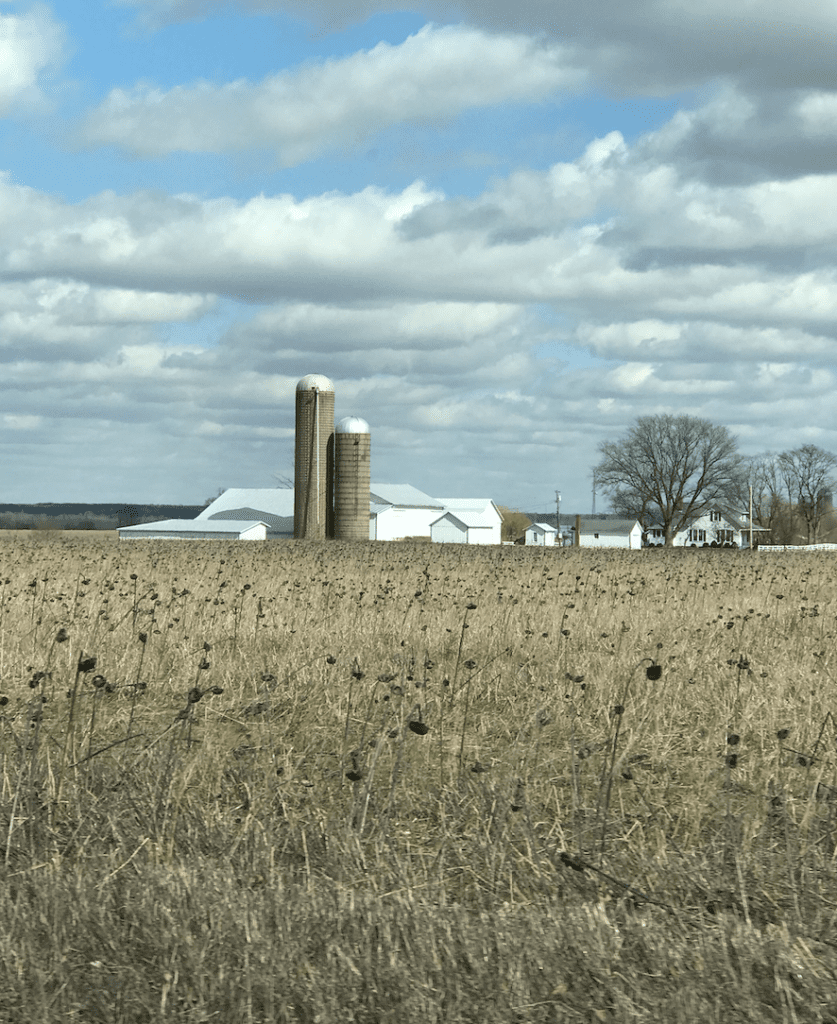 Ohio!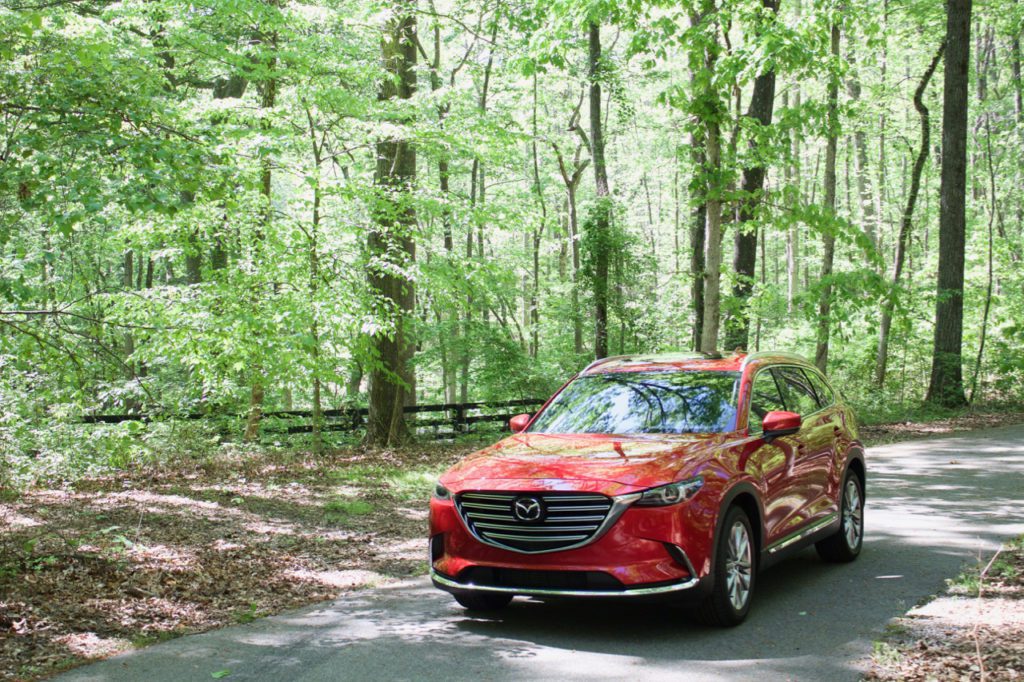 I got to test drive some cars this year that were really nice thanks to DriveShop!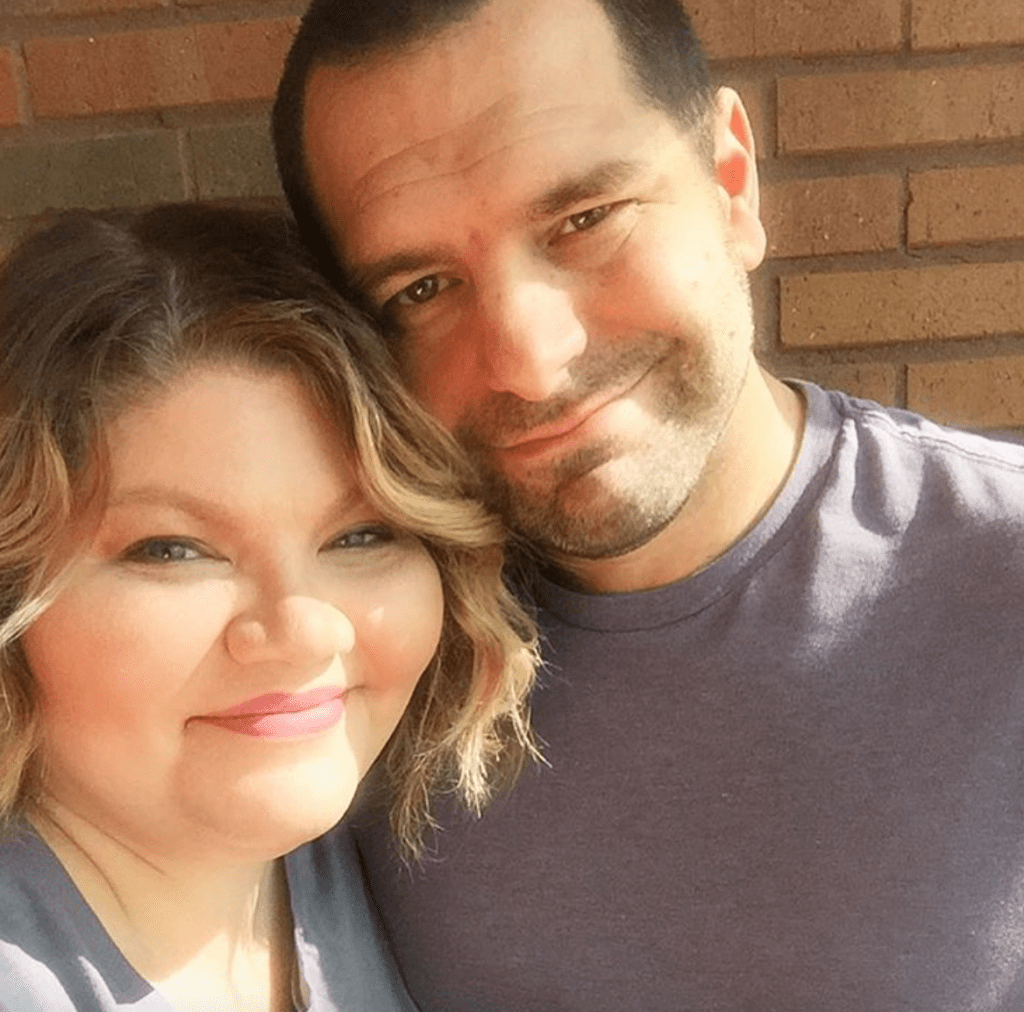 Rob and I celebrated 10 years of being married! He's my best friend and my best support system. He's been by my side through so many things things this year and he's just all around amazing.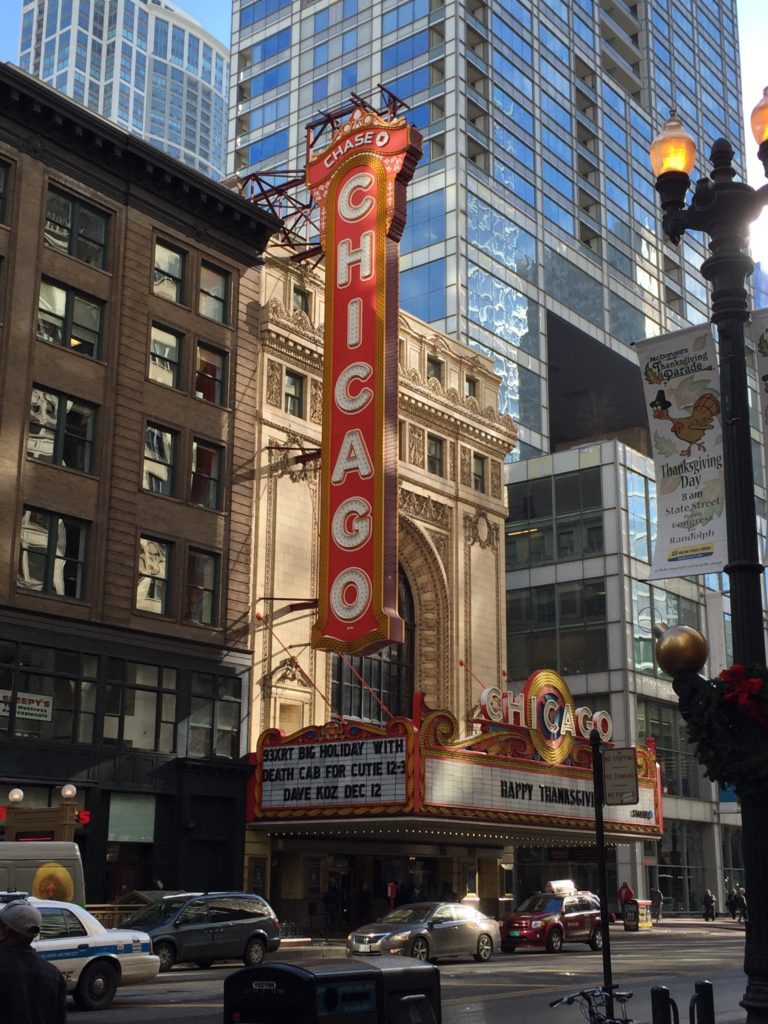 Best way to end the year? Chicago! I wasn't there long, but I got lots of deep dish pizza and lots of shopping!
My Favorite Posts From 2017
Lace Scalloped Dress from Lane Bryant
Urban Decay Naked Heat Palette
My Goals For Making 2018 The Best Year Yet
I always try to set some type of goals for myself, but honestly, I know it's not a "thing" that some people enjoy. For me, it helps keep me on track. I've thought long and hard about what goals I want to achieve next year and here's what I've come up with:
Reading more (I say this every year but I'm determined to make this happen in 2018)
Work on expanding my culinary skills! I love cooking so maybe a cooking class?
My health (With everything I've been through this year, it has to be a priority!)
Traveling and exploring (Including GA)
Being more in control of spending on "things" we don't need
Doing random acts of kindness more often
Improving my blog and working on more creative content for my readers
Attend at least one concert!
Visit one new restaurant a month
Visiting my family in Ohio as often as I can (even if it's me traveling there each time)
Drink more water (I have to write this down to hold myself accountable)
One thing I keep seeing people talk about is choosing their word of the year. Have you ever done this? What do you think your word of the year would be? They say to pick a word that resonates with you and something that you find important. Mine? Enough! More on that another time.  What would your word of the year be?
See you next year!