Sometimes you come across a dress so perfect that it must be shared! This Scallop-Edge Lace Fit & Flare Dress from Lane Bryant is such a beautiful dress for the holidays. At first glance, it seemed rather plain on the hanger, but as soon as I put it on, I saw the true beauty of the dress. It's stunning and the details on the dress make it that much more special.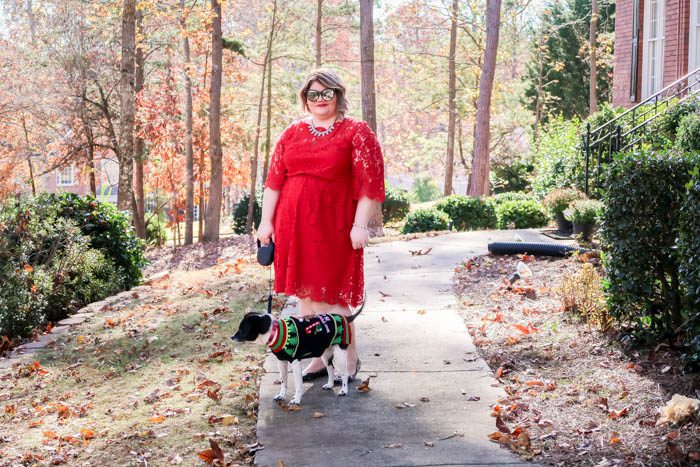 Zoie wanted to be included in pictures this time around.
We threw on her "ugly Christmas sweater" so she felt festive as well.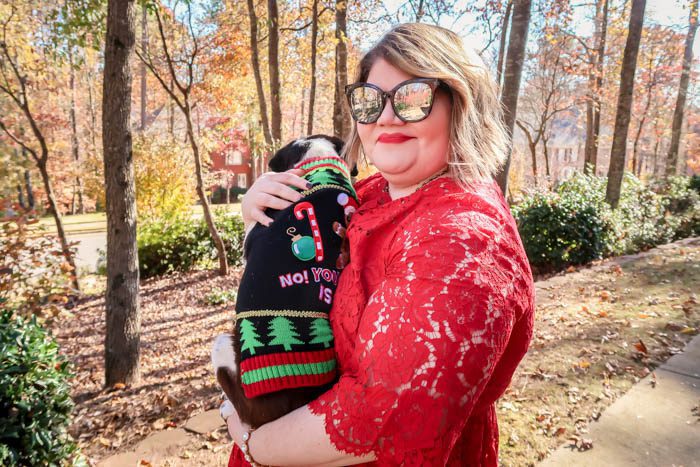 Sunglasses (older) but similar ones are here for under $20.00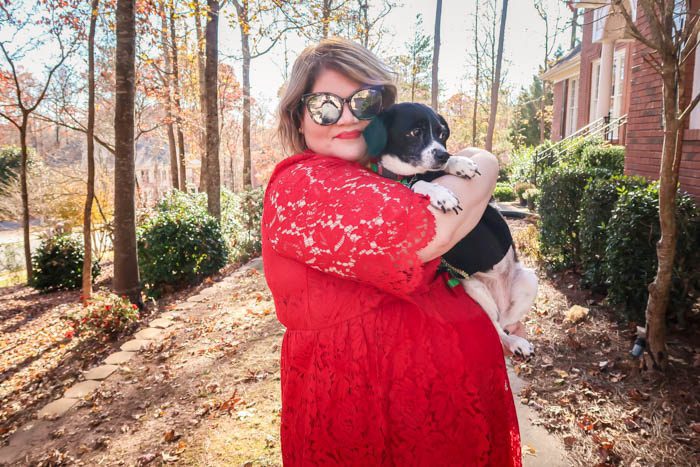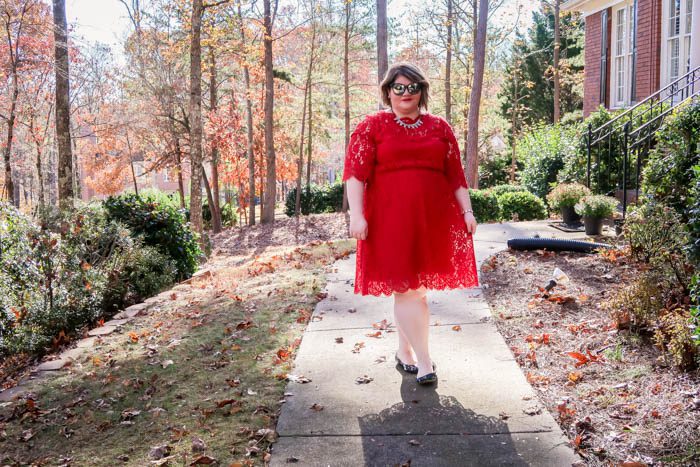 I'm not sure if it's the lace or the scalloped edges along the neckline, sleeves, and hem that I love so much. While the sleeves and neckline are sheer (which I love) there is a lined body. It's the perfect length for me as well.  It's such a simple dress, but so elegant and classic at the same time. While I chose this dress in red, I also think that this dress with bell-sleeves and a flared look features the same red and the lace design, but a totally different look that is equally as gorgeous as the one I'm wearing.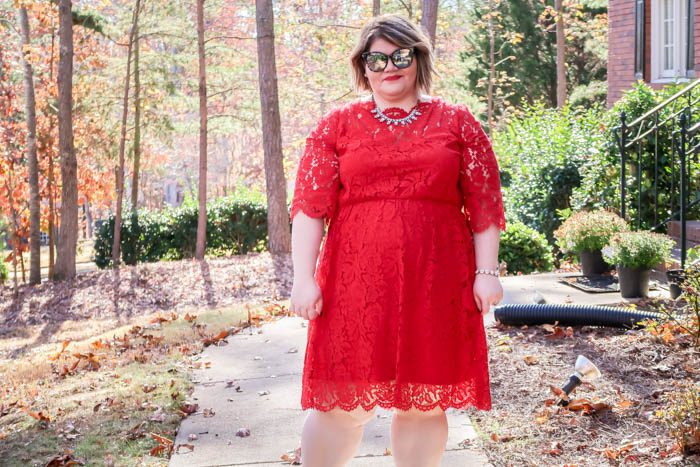 I kept my jewelry simple for this look. I want the dress to be the main feature, but I will always add a little sparkle to the look.  My necklace is older, but I think this necklace would look equally as stunning paired with the dress.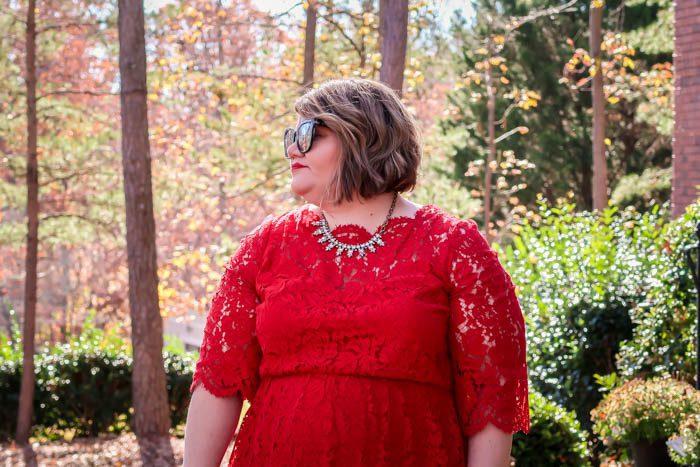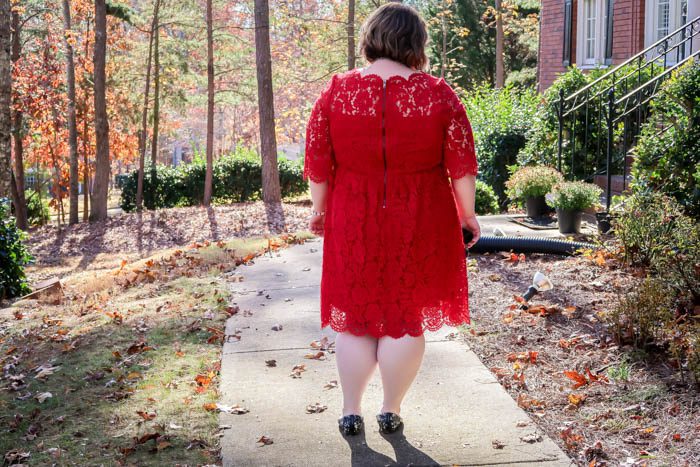 I love the zipper detail on the back of the dress. Also, the neckline is so feminine.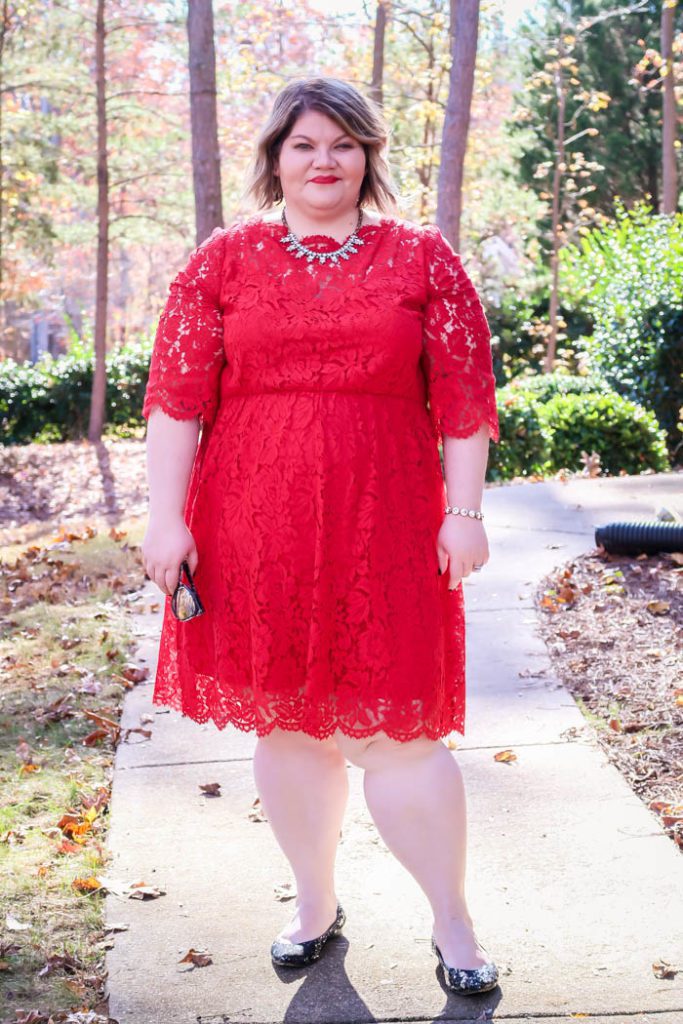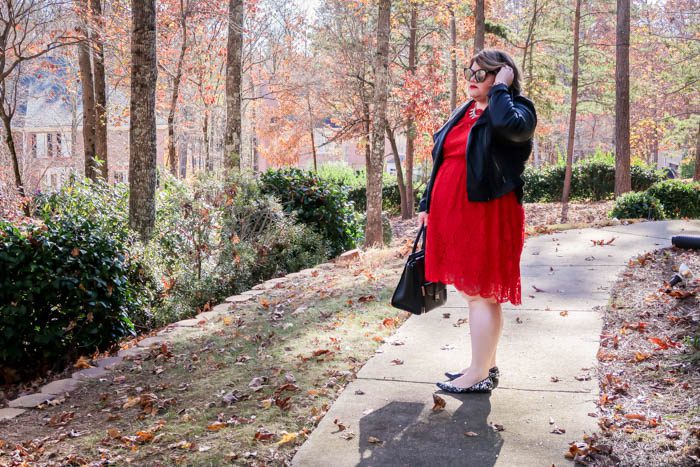 I also wanted to show that you can give this dress a whole other look when paired with a simple jacket. It just gives that chic, but still sophisticated look to this very elegant dress. I paired it with this convertible tote (the front can be removed to use as a clutch or crossbody) and it just gives the look something a little bit edgier.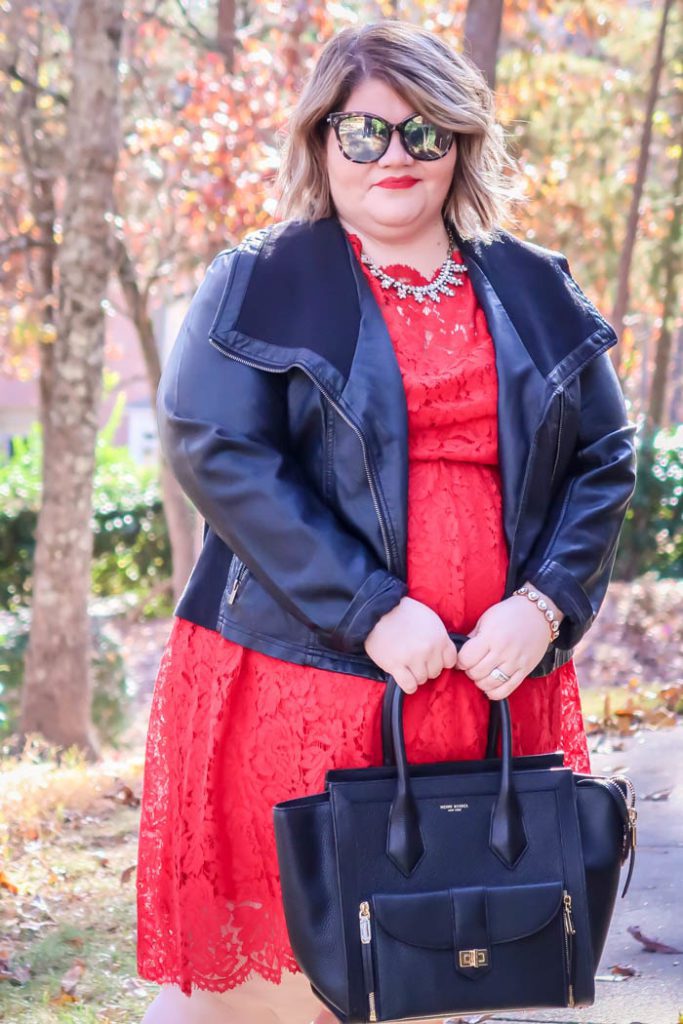 I'd love to try this moto jacket with it as well!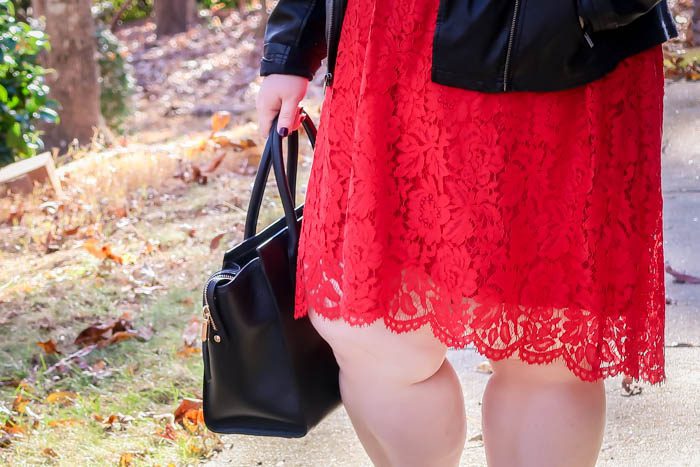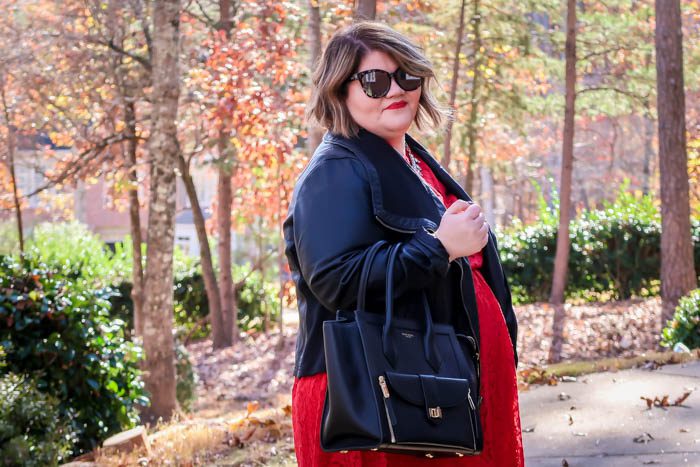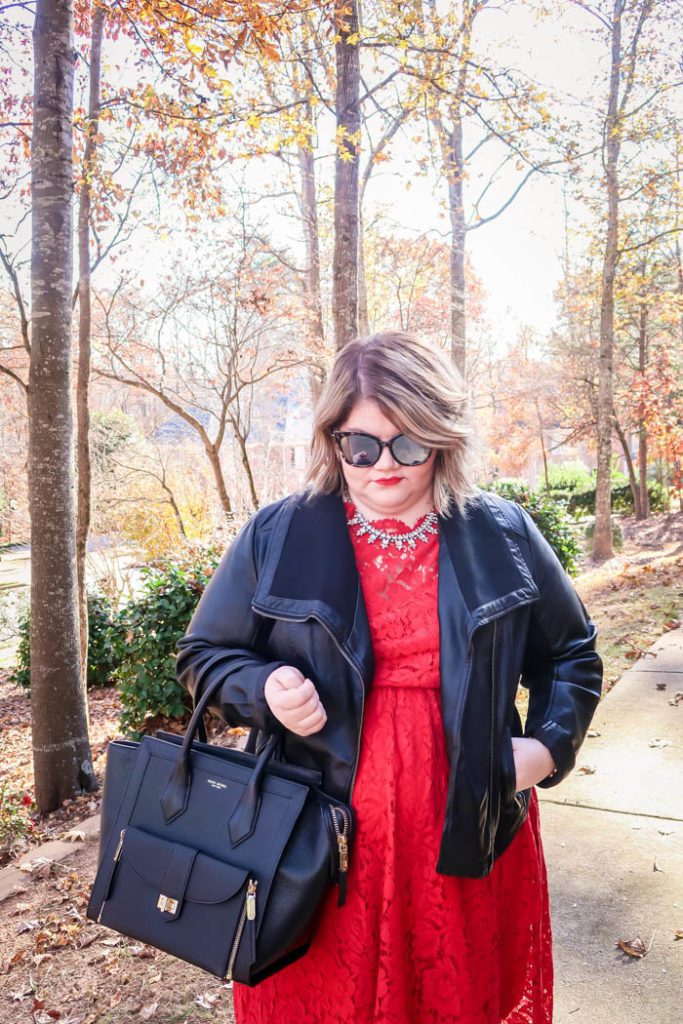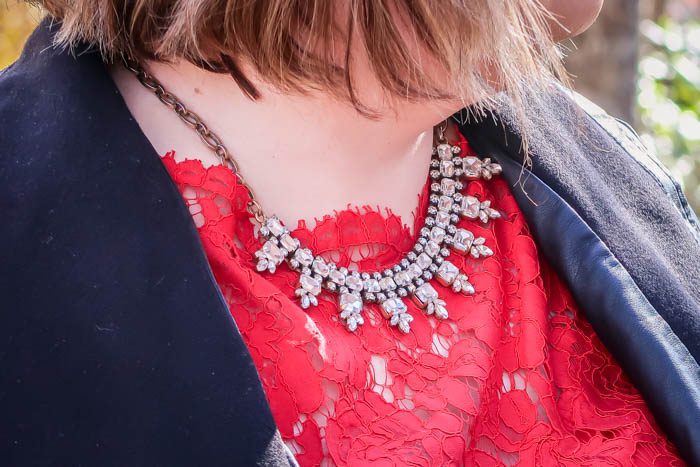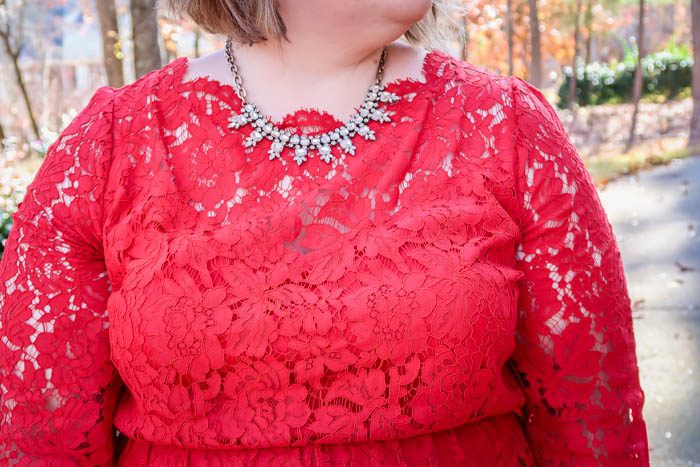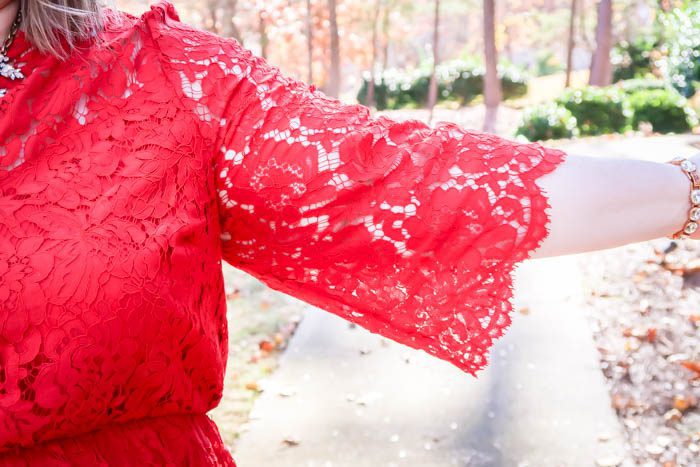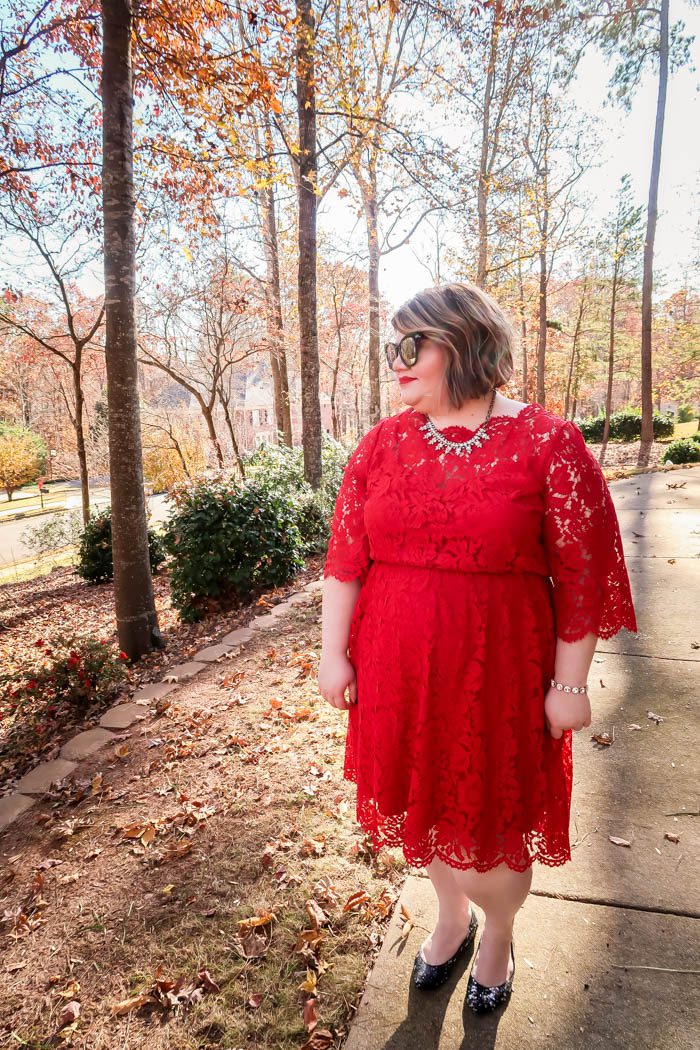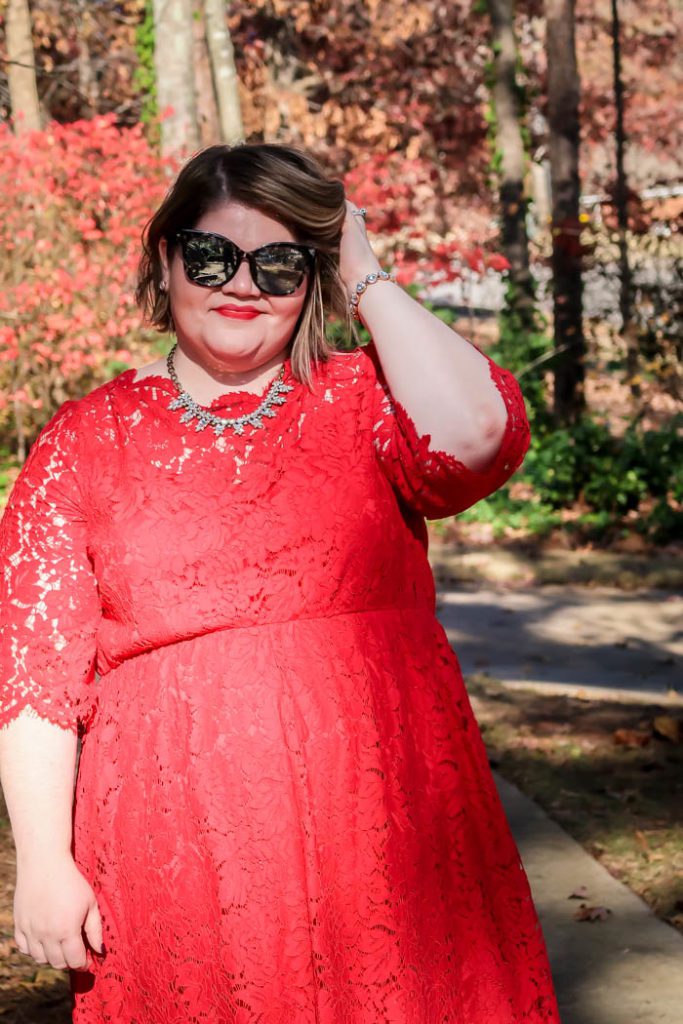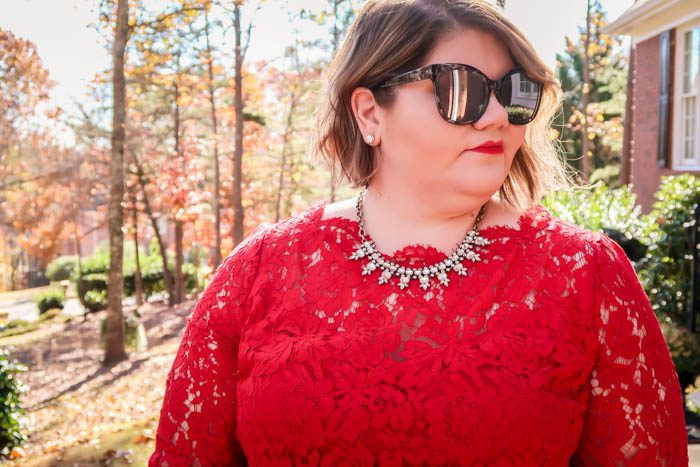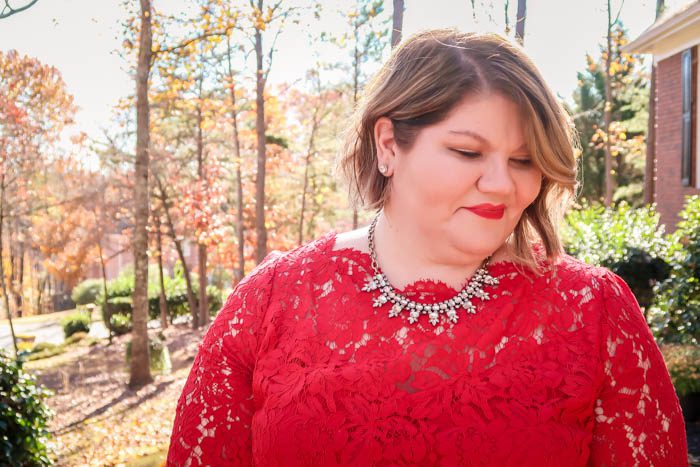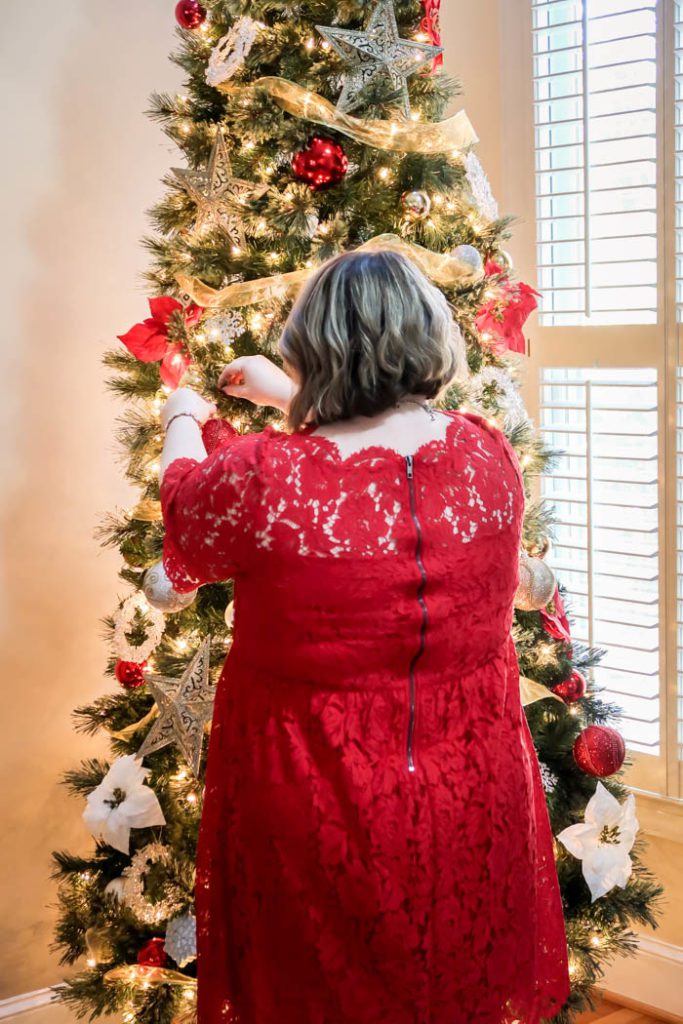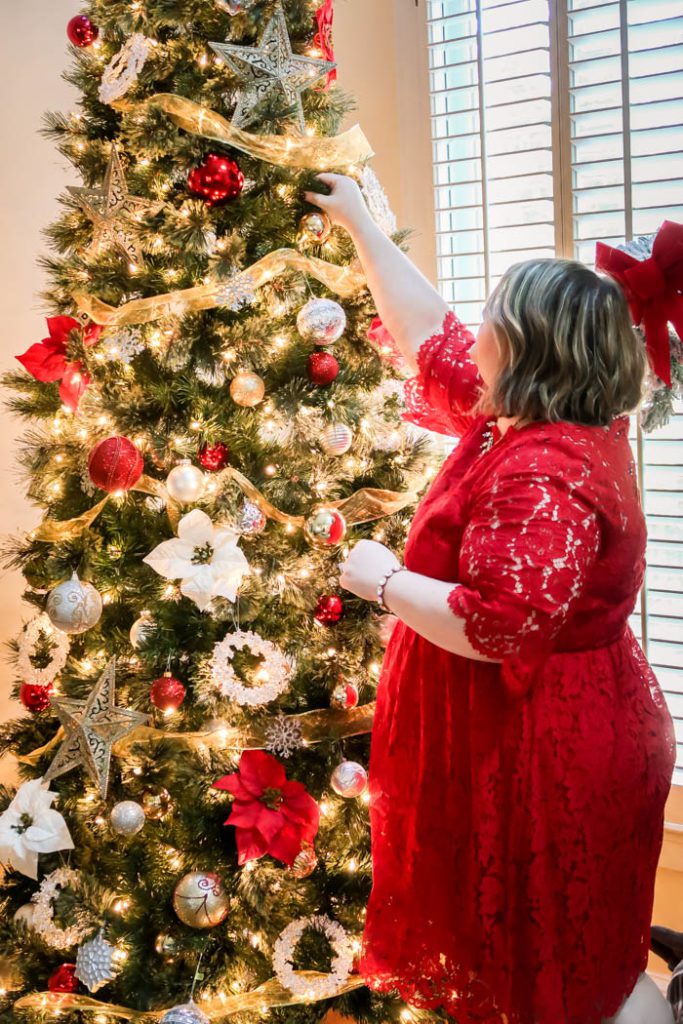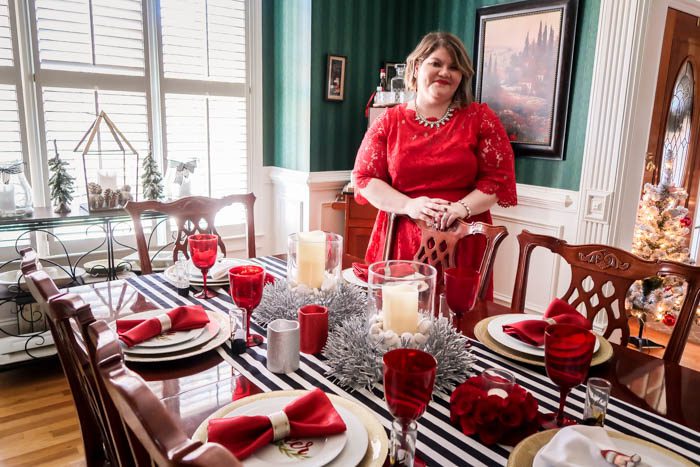 This is the perfect dress for the holiday family dinner this year!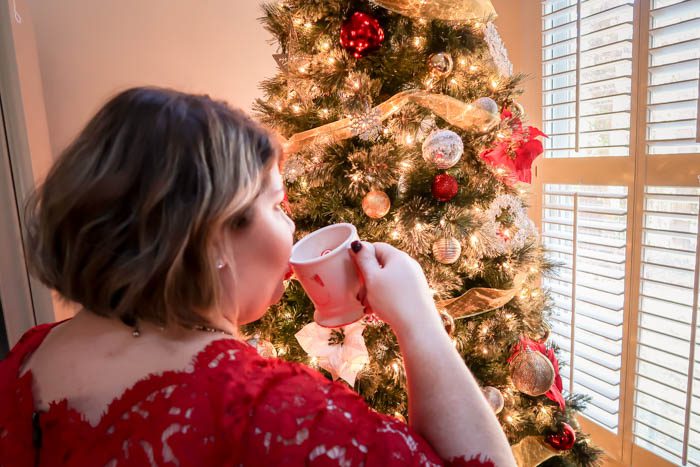 I just love this look so much and I can't wait to wear it for Christmas this year. I'm actually heading to Chicago for my birthday and I'm thinking of taking this along with me for an elegant dinner we have planned. With a dress like this, it's so versatile and is easily so appropriate for so many looks! Plus, you can't go wrong with a red dress this time of the year!

PR Sample provided by Lane Bryant