I've been asked to start doing more fashion posts and I guess I finally listened.  It's that time of year when I start breaking out more color and if you noticed the title of this post, "Fun With Florals," you probably guessed that there's gonna be some floral action happening in this post! You're right!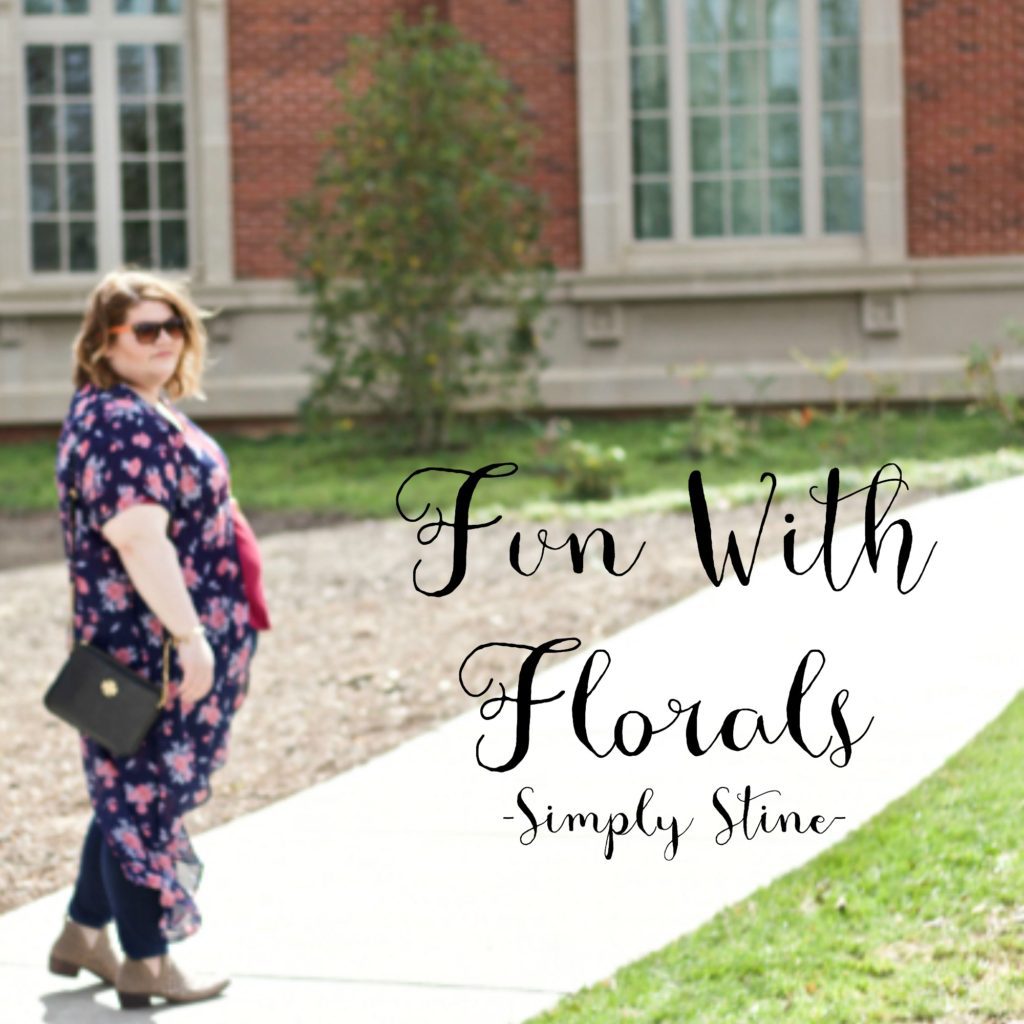 I happened to stumble across this floral print chiffon duster one day when I wasn't really shopping for anything. I was window shopping, which honestly is the worst if I'm being honest!   I'm currently working hard on not buying unnecessary items, but this duster just spoke to me and I felt like I'd get so much wear out of it.  It's lightweight, it's colorful and it's fun. I love it. I felt like the floral pattern was a fun way to incorporate a little bit more of a print into my wardrobe because I don't really do a lot of print other than stripes! Also, I didn't have a duster this length and I kinda liked it!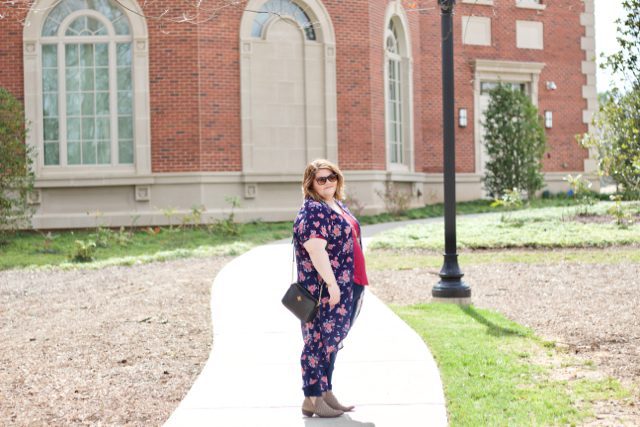 The sun was shining, the birds were chirping and there I was posingright in the middle of downtown Alpharetta.  #StrikeAPose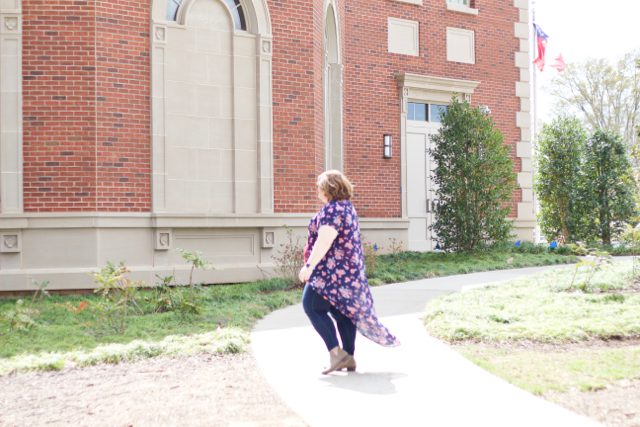 I feel like this duster could be worn so many different ways and with so many different accessories. Here I paired it with a simple Kendra Scott necklace and some Alex and Ani Bracelets, but I could easily change all of that up and this look could be a totally different vibe.  I hadn't really worn that many dusters or kimonos, so the fact that I love this one as much as I do speaks volumes to how awesome it is. That's my idea of a good fashion find!   Even my FIL complimented me on my outfit.  #Success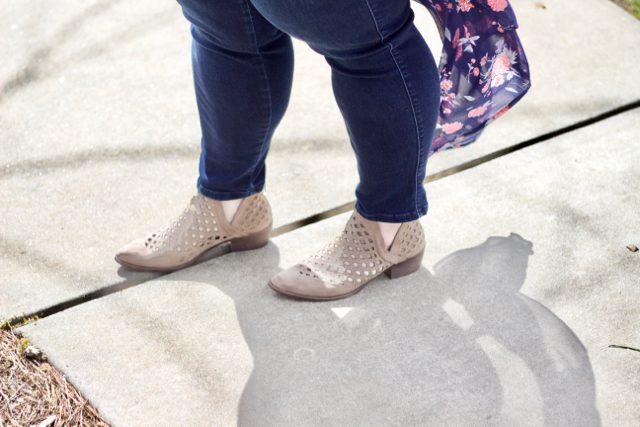 I just recently ordered these booties online. #TargetDoesItAgain and I'm not mad about it.  They were under $30.00 and they are so comfortable!  Yes, when you take these off, you will have checkered squared feet for a while, but that's a small price to pay for some amazing shoes, right?!? These booties are perfect for Spring if you ask me!  This color can be worn with so many different outfits and they're comfortable.  The heel is just there and the bottom is rubber, so I don't sound like I'm pounding all around my house when I wear these.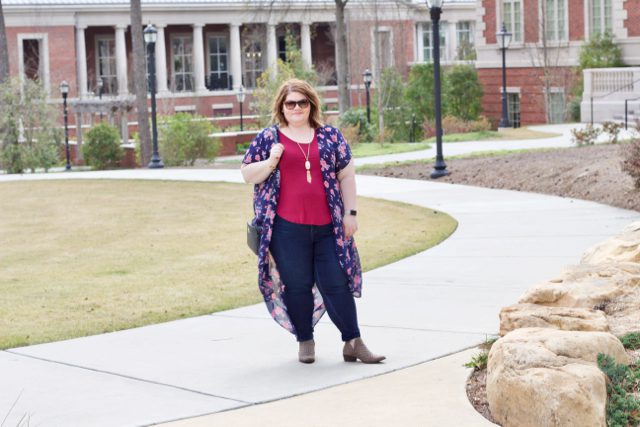 I can see a lot of dusters and kimonos in my future this Spring and Summer and for those of you over the age of 30, don't feel like you can't totally own this trend as well!  I'm 36 and I survived! I think they're great for all shapes, sizes and ages!  If you aren't wanting something with as much floral, there are several other more simple options out there.  I've included some different ones for you below!
A skinny jean, t-shirt and booties can do wonders for you.  This outfit left me feeling just enough girly, without being too much secret garden with all of the flowers.  I think adding a duster or something similar is a great way to take your normal, everyday jeans and t-shirt look up a level! Plus, trying something like a  floral print is an easy way to dress up your look if you're like me and you normally stick to non-print outfits. Right now though,  I'm sticking with florals for Spring and Summer! #FloralsForTheWin
Want to see more fashion posts? Comment below!