Sometimes the hardest part of writing a blog post is actually sitting down and starting the post. I feel like I've started this post, then erased it and started over about ten times at least. Sharing these types of blog posts is always the hardest for me, but in reality, they're the best. Why? Because they allow you, my readers of Simply Stine, to know that I'm human and I go through normal tough situations just like the rest of you! So if you're expecting a beauty post or another fashion post where I'm sharing my latest #OOTD, that isn't happening today. Instead, I'm giving an update on why I'm having another procedure again and why it's left me an emotional wreck.
If you'll remember back to one of my most recent posts, I shared my story about having PCOS and Endometriosis and why I was having to undergo a Hysteroscopy and a D&C. During surgery, they also did a biopsy and thank goodness, there was no cancer. However, my Uterus was in bad shape when she went in. Without going into too much detail, she cleaned up my uterus and sent me on my way. Recovery wasn't horrible, but it wasn't the most fun I've ever had either.
Menorrhagia is the medical term for menstrual periods with abnormally heavy or prolonged bleeding. Although heavy menstrual bleeding is a common concern, most women don't experience blood loss severe enough to be defined as menorrhagia.
I was diagnosed with Menorrhagia which is abnormal and prolonged bleeding. My dr also voiced her concerns about future issues with this happening again and again (because of my hormonal imbalances) which meant future scares with the possibilities of cancer and those chances getting greater as I aged. I was given two options. An IUD or having an endometrial ablation. Both have positive and negatives, but in the end, after research and talking with my dr, I chose to have an endometrial ablation.
Endometrial ablation is an outpatient medical procedure that is used to remove or destroy the endometrial lining of the uterus in women who have heavy menstrual bleeding.
Choosing to have the ablation wasn't easy. With an ablation, they will remove ALL of my endometrial lining, with the hopes of me never having to have a period again. Having this procedure isn't a 100% guaranteed success rate, but it's the last step before having to have a Hysterectomy. With no lining, hopefully, there will be no more periods, no more pain and no more excessive bleeding. It's also hopefully going to stop the fear of cancer from being a possibility.
This will be an outpatient procedure and I'll go home the same day. It's similar to my D&C, but this time they are burning off the entire lining, not just the excess. The dr will heat saline inside my uterus to 194 degrees and after about 10 minutes, this will destroy the lining. I should know within about three months if the procedure was successful or not.
There are some obvious dangers with this procedure, but the one that really hit me hard was that it will no longer be safe to become pregnant. It would be a very bad situation for the mother and the child if that were to happen. As you know I've been dealing with infertility for some time, but making this choice to be the one who puts an end to the possibility of me having children was devastating. I didn't want to make this choice. I didn't want that part of my life to be permanently over, but the risk of putting my body through all of this any longer and the chances of cancer being present, I felt like I had to make this choice.
I wanted to be a mother. I wanted to see what my children would grow up to become. I wanted to see my husband take on the role of being a father. I wanted my mom to be proud of me and the parent I'd become. I wanted to experience motherhood so badly and I've tried so desperately to make that happen. It just seems like my body isn't going to make that a possibility. Right now, that's not the easiest thing to understand, but I don't have a choice and I know that having this procedure is the right thing to do.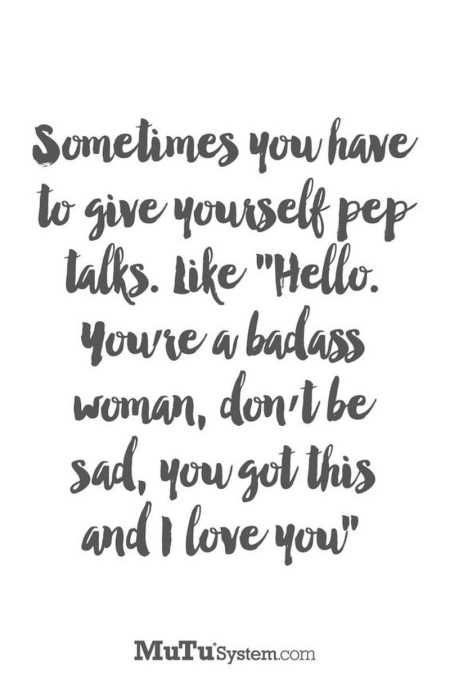 Here's the thing about going through something like this that I've realized recently; people don't understand what you're dealing with. Do you know how many times I've been told "it's just a simple procedure. At least it wasn't cancer" or "You'll finally feel like yourself again." When people don't understand the big picture, they aren't going to understand everything you're going through. I learned that dealing with infertility. So, no, it isn't a huge surgery that involves tons of downtime. However, to me, it is a huge procedure because of the choice I'm having to make in having it done. Not to mention what this means for my husband. It's not just a simple procedure and that's ok if people don't see it that way. I'm only 36 and having to make a choice like this isn't what I'd imagined I'd be doing, but that's life sometimes. Right?
For anyone who's reading this who is struggling with a decision that they have to make, my biggest piece of advice is to listen to what you're gut is telling you. I went back and forth so many times, even pushing my doctor at times. The truth is, you know your body and you know yourself best. It's also ok to cut yourself some slack when making difficult decisions. For me, not being able to control things in my life is the biggest struggle of them all. Why? I'm a perfectionist so I always hope that everything works out perfectly, but hey, that's not real life!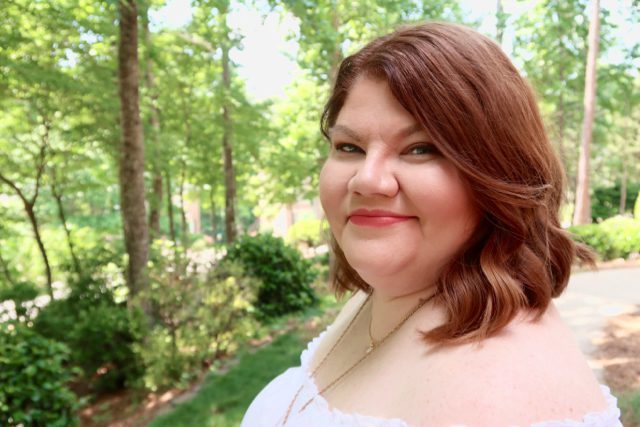 The struggle you're in today is developing the strength you need for tomorrow.
While this decision isn't an easy one, I know in the long run it's the best one for me. I'm hoping the procedure will be a success, but if not, I know in the end that I did everything that I could before I had to turn to a hysterectomy. I can't say I didn't try. Yes, I'm still probably going to have issues with my PCOS and my Endometriosis, but hopefully, at least this part of my life will be more under control now without having so much of the pain and issues I've been experiencing for so long. I hope so at least!