We won't be talking about beauty or anything like that today. Instead, we're going to be talking about my battle with PCOS and Endometriosis. If you haven't noticed, I've been a little mia from Simply Stine lately.  No, I haven't been taking a blogging break because I wanted to, but rather it's been more health-related instead.  #NotFun 
If you don't like reading posts that include a conversation about periods and personal health stuff, I won't be offended if you skip this post at all.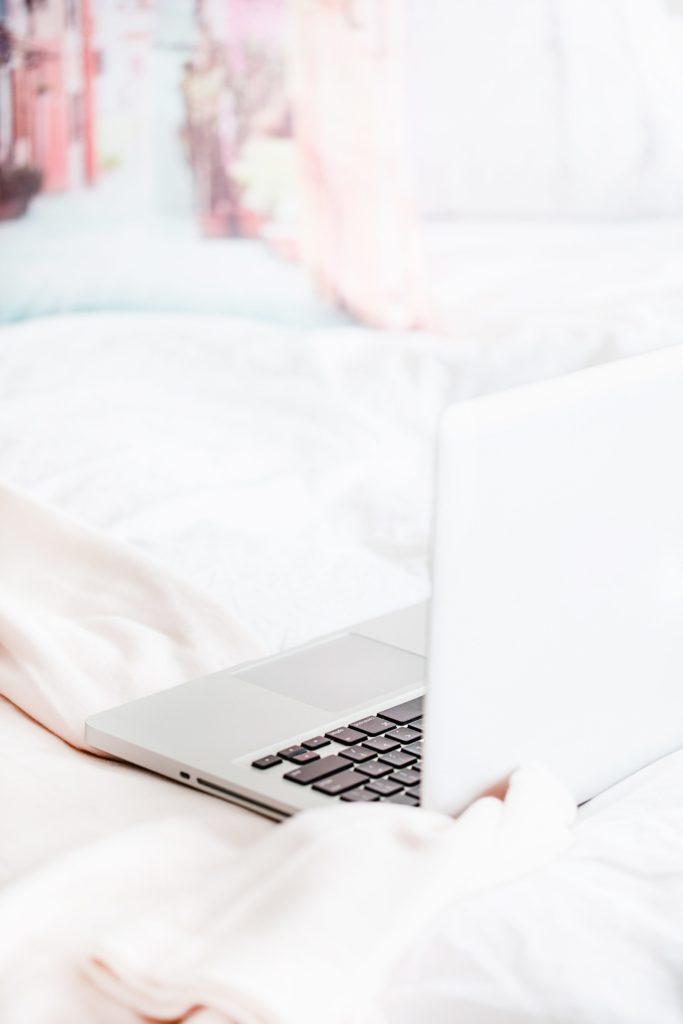 My journey with all of this began when I was a lot younger. I can't remember the exact age but I can tell you that I don't know if I ever remember having a "normal" period. Ever. Growing up, I've always had very inconsistent periods, heavy cramping that made it impossible to get out of bed some days and quite a few surgeries to remove cysts and fibroids. I've had doctors basically blow me off telling me to go home and take Midol, not understanding the excruciating pain I was in. I've had periods so heavy that I can't move because the bleeding was so bad. It's been a nightmare that I'm still dealing with at 36.
Somewhere down the road, I was officially diagnosed with Endometriosis. That was my first diagnosis. Basically, Endometriosis is where uterine-lining tissue is growing outside the Uterus. This growth, called implants, can cover your ovaries, your fallopian tubes and even parts of the intestines. It can cause heavy periods, infertility, severe pain including cramping, back pain and pain during sex. Each month, these implants are going through the same cycle as your uterine lining. It grows, breaks down and bleeds. Treatment options can include hormone therapy and surgery. For a lot of women, it doesn't go away until (and maybe not) after Menopause.
Since being diagnosed with Endometriosis, I've also been diagnosed with PCOS. I feel like PCOS has been on the rise lately as I've seen so many women talking about this disease so much more often. PCOS is when a woman's hormones (Estrogen and Progesterone) levels are out of balance. It causes problems with periods, facial hair, weight gain, depression, infertility, diabetes, acne, hair loss and hair growth and other issues.  
Women who struggle with PCOS often deal with small cysts on their ovaries, which can cause hormone imbalances and pain.  Here's the thing with PCOS, a lot of doctors don't know enough about it to diagnose it and treat it. There also hasn't been enough findings to determine exactly the cause of this disease.  Some say it's genetic, others are uncertain.
Polycystic ovary syndrome (PCOS) is a health problem that affects 1 in 10 women of childbearing age. 

WomensHealth.GOV

So with a combination of PCOS and Endometriosis, I've had a hell of a time "dealing" with my body as I've gotten older. I've had several surgeries to remove cysts and also D&C's.  Going through the process of trying to get pregnant really opened my eyes to how little Doctors who treated me previously knew about my issues. They were quick to shove birth control pills my way and tell me to lose weight.  I got prescriptions for the pain from horrible periods and was sent home.
No one ever really talked to me about options (because they didn't know enough about what they were treating) and about what could happen when I got older and wanted children. There were a lot of things they could have done (and not done) to help inform me of struggles I would have later in life.  Having children will forever NOT be an option for me because of doctors not informing me of the true nature of what I was dealing with when I was younger.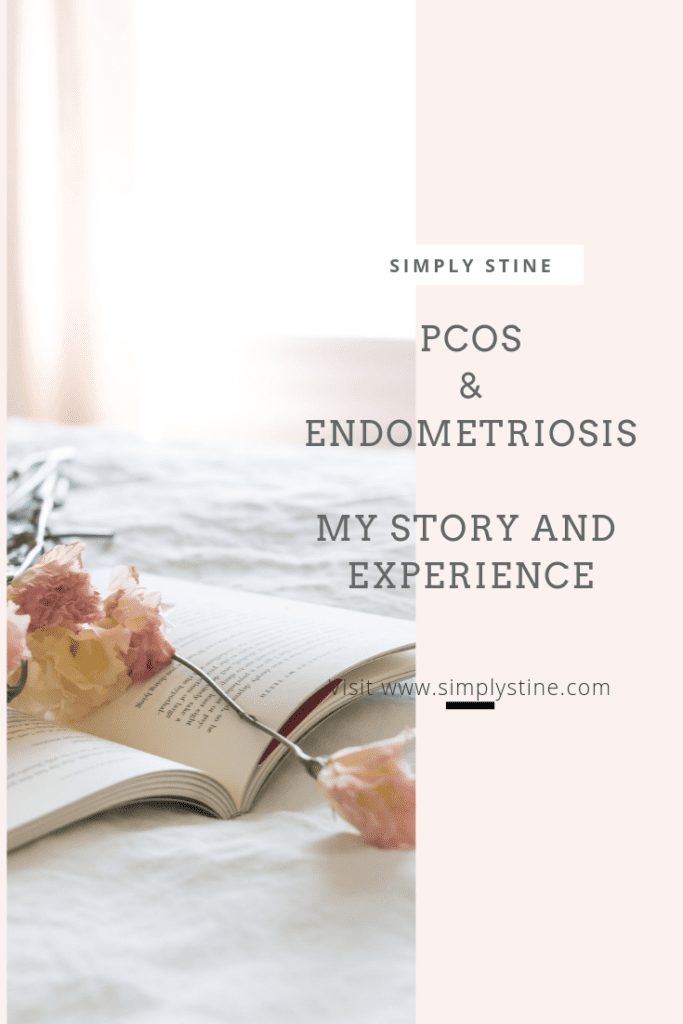 So where am I now in my journey? Well, I've been having abnormal heavy bleeding since around May. It started and finally stopped when my doctor put me on birth control again. The problem with that is when it was time for my period (which was August 18th) I couldn't take the pain of my period again. I had such bad pain and bleeding I could barely walk. Also, I was in a wedding during all of this and out of town. It was horrible. My doctor at that point switched me to a different birth control as to where I would only have a period every three months. The bleeding hasn't stopped since. My Doctor tried to tell me it was from the hormones of the birth control, but honestly, I wasn't willing to accept that answer. This amount of bleeding and pain isn't normal for me, even with all of my issues. So I went to a different doctor for another opinion.
I'm now waiting to have surgery. My Ultrasound showed several cysts, fibroids and a very thickened lining. They're going to perform another D&C and possible removal of cysts, etc. They're also going to do a Biopsy of my lining to rule out any cancerous cells. My bleeding has been so severe that I'm anemic and barely have the strength to do anything but to sleep most days. My period is unlike anything I've ever experienced before. It's been hell and honestly, I'm super pissed about it these days. Things could be a lot worse for me, I get that, but it doesn't take away the aggravation and pain of it all.
I'm not writing this post to get your pity.  Instead, I want to be open about my situation because I know plenty of women out there suffer through the same thing I am every single day.  If you are experiencing issues such as abnormal periods or any of the symptoms I've listed above, please take my advice and go to a doctor.  Along with that, if you are unhappy with how your doctor is treating you or something just doesn't seem right, speak up and maybe even get a second opinion.  You know your body better than anyone else does.  That is something I believe in so strongly because if I would have had access to better doctors with more knowledge about what my body was going through, I might not be in this situation I'm in now. If something doesn't seem right, never be too scared to get another opinion or ask more questions.  A common diagnosis for PCOS is 7 years! That's just not acceptable to me!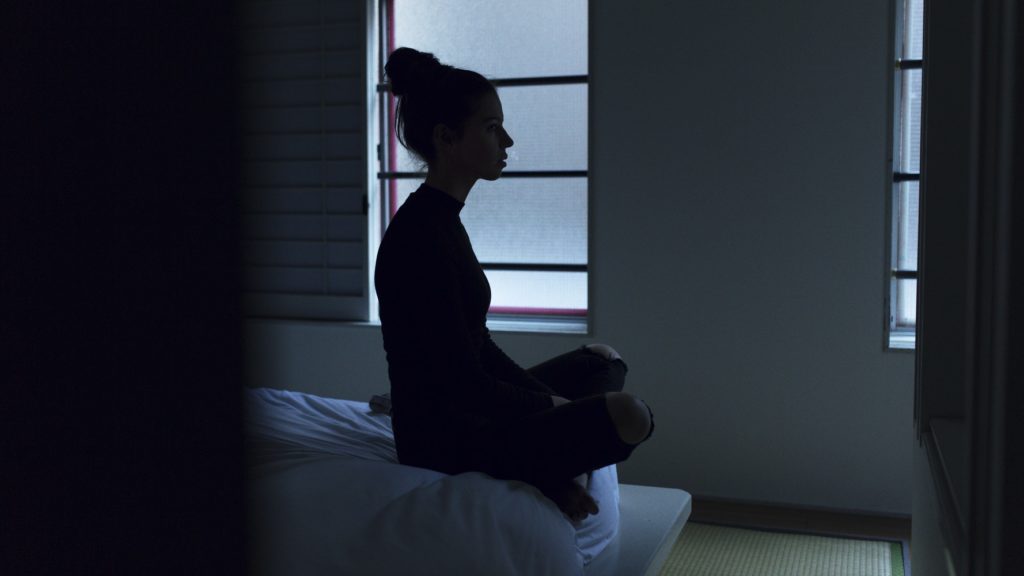 Having both PCOS and Endometriosis is something I have a hard time really explaining to people.  Yes, I can tell you all of the symptoms and the facts, but unless you've gone through something like this, it's hard to really put it all into words.  I know so many women who deal with both of these issues and we all deal with it a little bit differently and struggle with different symptoms.  I'd like to do a post on facts and issues at another time because I think it's eye-opening when you learn more about all of this.
Just the other day, I remember telling my mom that I was in my OBGYN office waiting for an ultrasound and more bloodwork.  I was in so much pain, nervous and scared.  In the same waiting room were two sets of couples who found out that they were expecting.  They were passing around the pictures of their baby.  I remember sitting there completely gutted and it's those moments that never make this any easier. It's like a hard slap in the face that this will never be easy and there will be moments that are trying.
If I can be a voice to women who are struggling with these issues, I want women to know that I truly understand what they are going through.  Both PCOS and Endometriosis have changed my life so much. I feel like I need to open up more and talk about this, not just for women who deal with it, but for everyone else.
So things might be a little quieter around Simply Stine for a while.  I promise you I'll be back to normal again soon. I might not be posting about new beauty products and makeup looks quite as often right now, BUT those will be back again soon! I'm trying to stay positive throughout of all of this and be as optimistic as I can.  Surgery is always a scary thing for anyone, but I know I have a lot of people praying for me and that means a lot! I'll be back with an update once I know a little bit more!
If this is something you've dealt with or anything, I'd love to hear your story! I know it's never easy for anyone to talk about BUT I'm finding that there are so many women who are silently dealing with these issues.  I'd love to start a conversation so we can all learn from everyone's experiences. 
PCOS and Endometriosis An Update