Today's post isn't a fun one for me to write, but I think it's important to not only open up about the amazing parts of my life, but also the ones that aren't so fun. Why? Because it's important for you to understand that I'm a real person. I go through difficult times and not every day is an Instagram worthy fairytale happening over here.
If there is one part of me and my story that I wish I could just forget about, it would be my infertility story, but unfortunately that's just not possible. There are long periods of time where I think I've finally figured out how to "deal" with it, but then there are those moments that put me in my place and remind me that those feelings aren't going anywhere. That was this past weekend.
I often find myself not wanting to write about this, not only because it's hard, but I don't want to hurt anyone's feelings. However, this post doesn't come from a place of judgment and anger. This comes from me wanting to have a conversation about a real issue that a lot of women/couples face everyday and it's something very personal to me.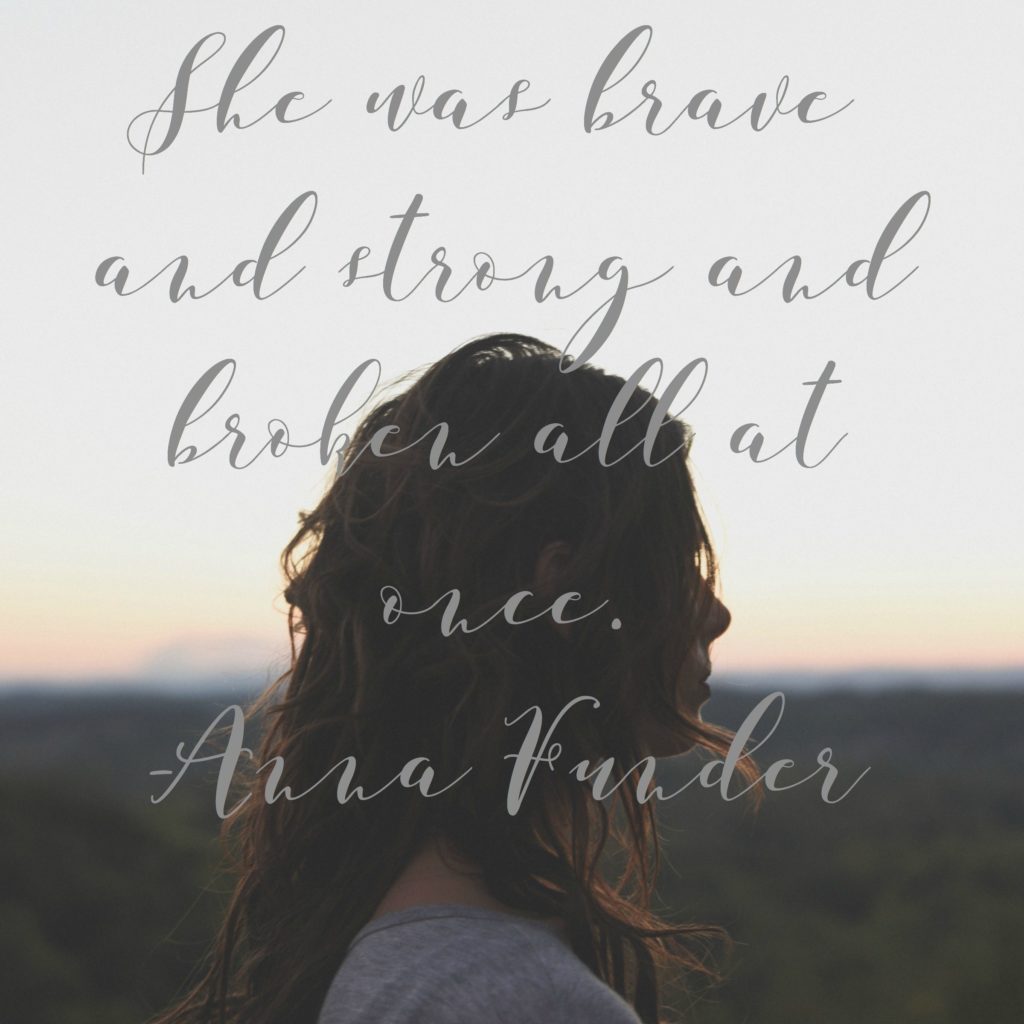 "She Was Brave And Strong And Broken All At Once"
When you go through Infertility, each moment is different. When I first realized that we were going to have issues, I was confused. I always knew that I had issues, but no one ever told me about problems I could face in the future when I did want to have children. I was mad. I had friends who got pregnant the first time trying. I had family members having children left and right. Yet, I was over here going to Dr's who costed us a fortune. Who did medical tests on me over and over again. I felt like a pin cushion who wasn't supposed to have any emotions. I needed to be a robot and just handle it. I was told that it was my fault, that If I could have just done this or that, maybe I wouldn't be going through this. We wasted money. We wasted time. We got nowhere. In my head I kept thinking that this wasn't my reality because surely getting pregnant happens so easily?!? I had no idea what I was in for…
I've apologized to my husband countless times because if it wasn't for me, he'd probably be experiencing the same things his brothers are now. He'd be looking at pictures of his children and he'd be able to talk about his family. This is the part that breaks my heart. To not be able to experience such a moment with someone and to stay with them willingly, speaks volumes to the person that my husband is. He's never blamed me. He's never been mad at me or complained when I cried daily because the medicine made me nuts or the tests came back negative time and time again. He understood when the time came that I said I couldn't do it anymore. A lot of the time people feel sorry for the woman going through infertility, but the husbands go through their own set of feelings. It's a lot.
I've gotten angry at myself because I can't control this situation. I've had people tell me the worst things when they think they're being helpful and understanding and I've sucked it up and just shrugged it off because I realize that they don't understand what they're saying. Seriously, you'd be shocked at the stories I could tell you about what people have said to me. Family included.
So if you are dealing with infertility, know that I feel for you. This is the most difficult situation I've ever had to deal with in my life. It is nothing I'd wish on even my worst enemy. Know that the pain you feel will probably never go away, it just changes. You need to know that it's ok to cry and to be upset and angry. Keeping it inside does absolutely nothing for you at all. Trust me on this one. You need to be ok with asking for help.
I understand that social media can be horrible for you and that seeing pictures and birth announcements can be extremely difficult to handle. I know what its like to not be able to pick out another baby gift this time around and to not be able to go to yet another baby shower. Sometimes you can't physically do it and it's ok!
I know what it feels like when you feel so heartbroken, that you think you won't ever recover from the excruciating amount of pain you're experiencing. I know how it feels when people tell you how sorry they feel for you.
The thing about infertility is that each person's story is different. What I went through (or still am) is so different from others that I know. I just feel like it's my job to bring up the conversation for those that don't feel strong enough to share their own. Consider this my virtual hug to you if you're feeling like you have no one to talk about this with.
I get that not everyone reading this post will understand what I'm talking about. A lot of you might know someone who's experienced infertility and maybe at the time, you didn't know what to do or say to help them and be there for them. I hope that reading a post like this, will help you understand a little bit of what they go through. Maybe it will help you get to know me better.
I don't think this will be the last I speak of my infertility story because honestly, how could it be? It's not something I've made peace with yet. I'm learning the power of being open to sharing my story and allowing myself to be a voice for others who aren't quite ready to share their own.