Happy 2018! Are you as pumped for a new year as I am? If you're anything like, you're super excited to have a fresh, brand new start on the year. Plus, in my opinion, 2017 was a straight up shit show if you ask me.  I love the beginning of the year. I set new goals, new intentions and put a lot of work into getting myself, my home and my life a lot more organized.  This year I also decided to choose a word of the year.  I see a lot of people do this and I felt like it was a great idea.  So what word did I choose?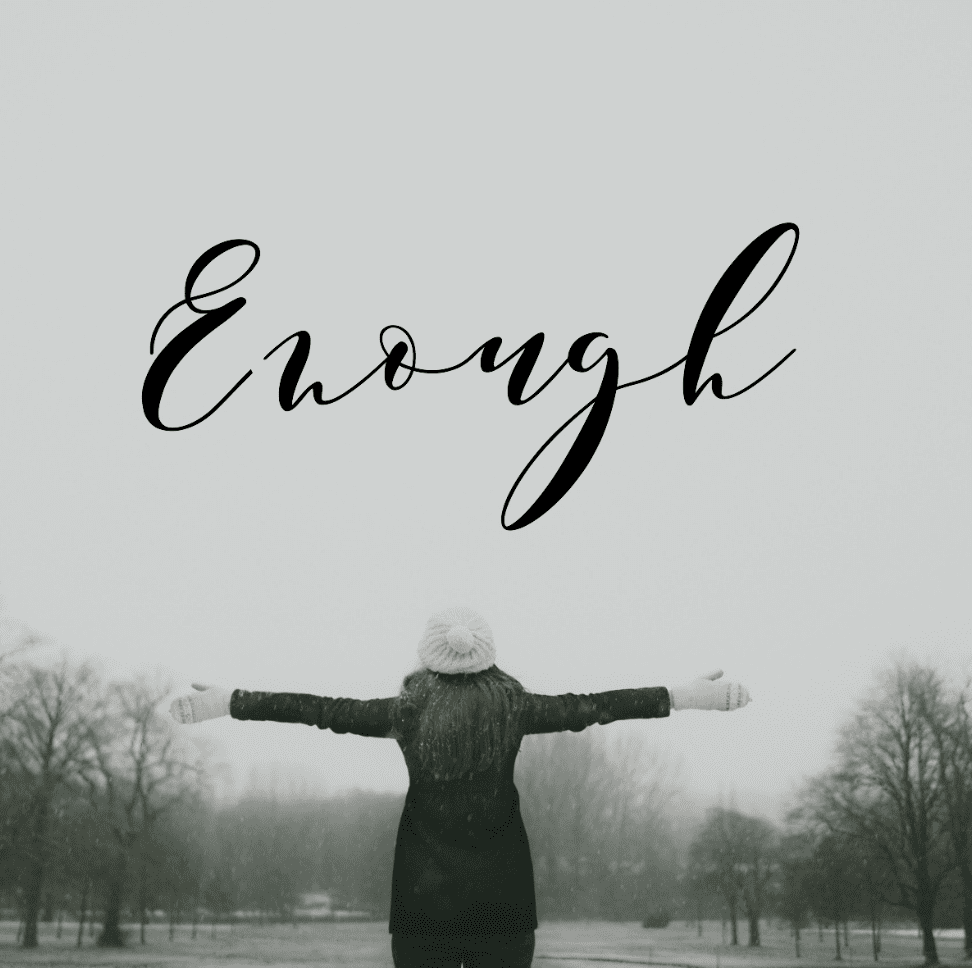 Enough. I thought long and hard about what word I wanted to use for 2018. I wanted it to be something important to me. A word that would help teach me a lesson and would help keep me on track. I chose enough to remind myself that I am enough.  In those situations where I doubt myself, my work and my own strength, I need to remember that I'm more than enough. In the era of social media being such a huge part of our lives, it's so easy to get caught in the comparison trap. It's so toxic to ourselves and I find myself a lot more than I'd like to admit, wondering if my work is as good as others I'm seeing, etc. Are my decorations good enough compared to everything I'm seeing on Pinterest? Are my vacations even enough? You get the point I'm making. Social media makes us think that our whole lives are never just enough.  It's toxic and I realized that I needed a word to help pull me up when I'm feeling down and to remind myself and others that we are enough!
I'm good enough.  I'm smart enough.  I've done enough.  I am enough!
So on those days when I'm doubting myself, I have the word framed on my desk and on my screensaver. It's a good way to easily have the word available to see as a reminder. I want 2018 to be the year that I stop doubting myself and thinking I'm not enough, that I'm not doing enough in certain situations and to remind myself that as long as I'm working hard and working on myself, continuing to grow as a person and to work on my health, I'll always be enough!
What's your word for 2018 and why did you choose it?