Mother's Day is Sunday so if you're looking for some inspiration, I've put together my annual Mother's Day Gift Guide for you to reference. I tried to think outside the box when it comes to gift ideas and I also asked some of my friends and family members who are mom's what it is that they really want.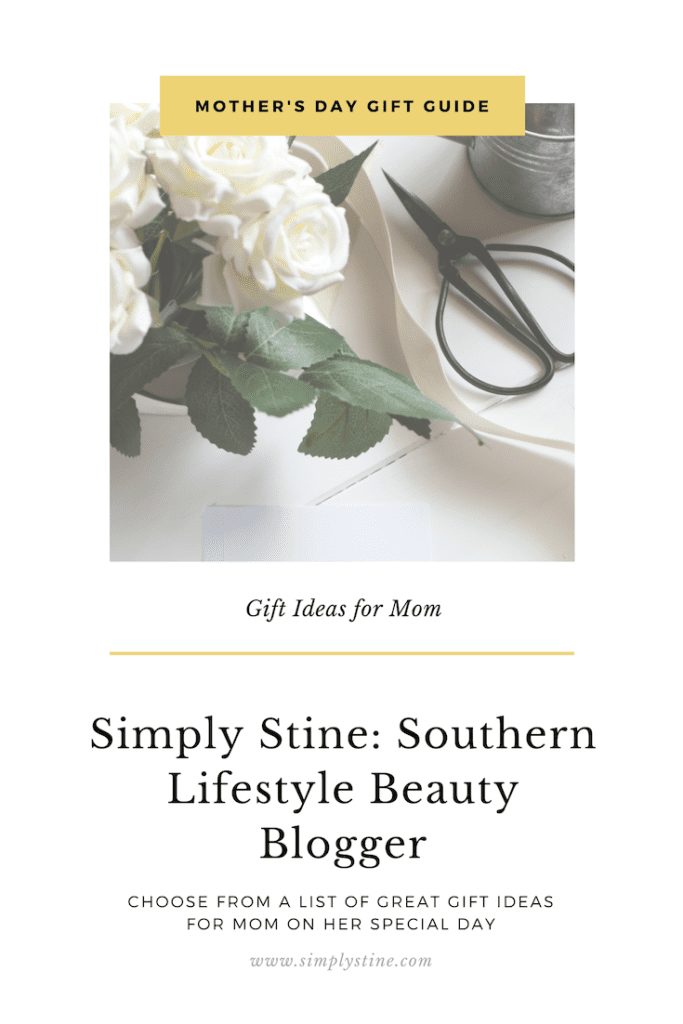 What Mom's Really Want
I love this Pineapple bowl and think it would be such a cute gift filled with some of your mom's favorite candy or her snacks. Plus, she can reuse this or use it on her desk for holding her office supplies. I can't get enough of the pineapple trend. I think it's adorable.
I think that if your mom is a coffee drinker, a cute mug is always an inexpensive idea. Add a fresh bag of coffee from a local roaster or a gift card to Starbuck's and you've got yourself a cute Mother's Day gift.
My SIL gifted me a bunch of candles from this brand and they smell incredible. I can't believe how affordable they are. I love the idea of gifting a candle because they're something that (most) mom's will love. You could add this candle in a personalized basket filled with some other goodies for her, or gift this by itself with a handwritten letter to her.
I have this diffuser and I love it. Like I mentioned before, I'm all about giving gifts that about relaxation and self-care. I gifted my mom a diffuser with an Essential Oil Kit and I'm hoping she'll like it. I have an aromatherapy diffuser in my office and my bedroom. It's something I look forward to turning on each day. It helps me relax and keeps me sane!
I am telling you that every woman out there deserves a Barefoot Dreams addition to their closet. I thought that for Mother's Day, maybe upgrading her Robe would be a great gift. I basically live in my Barefoot Drams cardigans all day long anyway, so the idea of a super snuggly robe sounds incredible to me. You can't go wrong with Barefoot Dreams.
I love this fragrance. It's feminine without being over the top. It's one of the birthday gifts I gave to my mom this year. I love gifting fragrance. If you know her favorite, stock up! If you're not sure, consider a fragrance sampler or maybe a gift card to a place where she can pick out her own. I have raved about Jo Malone fragrances so many times and I highly suggest them as a gift option as well.
You can't go wrong with jewelry, right? I love these earrings from Kendra Scott, but honestly, any jewelry she will (hopefully) love. You could pick out a customized necklace with her initials. You could get her a bracelet with a small charm that is something she would remember you by each time she looked at it. I'm sure whatever it is, she will love it! Kendra Scott, I'm just saying, is always a great idea!
Book of the Month Subscription
I seriously LOVE my Book of the Month Subscription. My mom gifted it to me at Christmas and it's something I look forward to each month. You get a book a month and an option to add add-on's each month for only $9.99. If she loves to read, she will love this gift! Plus, it doesn't involve any work on your part other than signing her up online!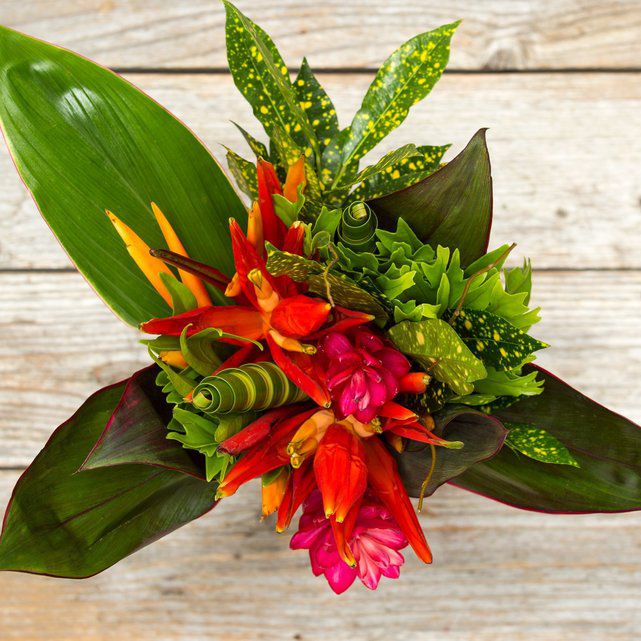 I love receiving flowers. Some women don't, but again, I think it's a great way to say I love you and thanks for everything you do. I have gifted bouquets from Bouq's before and love the styles that they have available.
Apparently, Paper Source has a subscription box and I've never loved a subscription box so much. I believe from what I can tell that this is a box that is sent out four times a year at $49.95 each box. The first box that they show as an example is beyond adorable. I think this would make a lot of mom's happy and give her something to look forward to all year long.
A Standard of Grace: Guided Journal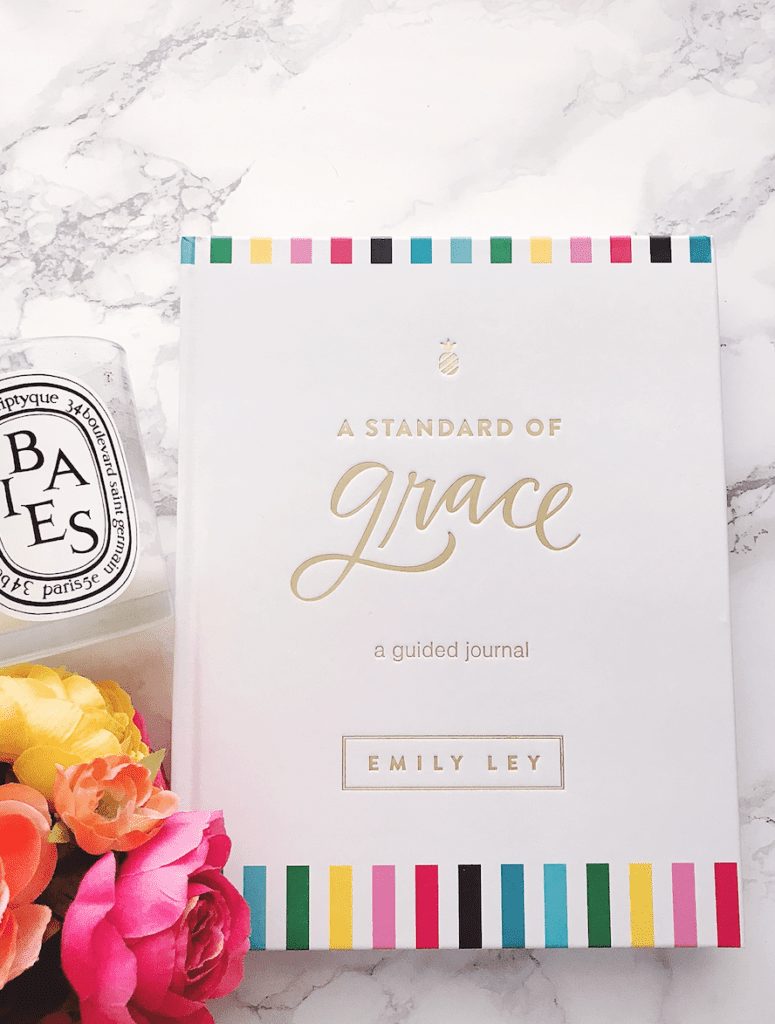 I was sent A Standard of Grace: Guided Journal by Emily Ley to review and I have to tell you that it's even more beautiful in person than what I have seen online. I had previously read Grace, Not Perfection and loved the book so much that I have gifted that one to friends and family.
"I will hold myself to a standard of Grace, not perfection." That quote from Emily Ley just really resonates with me. A Standard of Grace is a journal that is so colorful and uplifting. IThere are A LOT of photos of Emily and her family (some people weren't happy about that, but it didn't bother me) It's a journal that is meant to help you figure out how to live the life you want. This would is such a beautiful gift for any mother, expecting mother, aunt, grandmother, etc.
"All That I Am, I Owe To My Mother."
Here's the real deal though. It's not about the material gifts or anything that a Mother truly cares about. Yes, she will always appreciate what you give to her BUT there are other things that Mother's want. I asked on my Instagram stories what Mom really wants for Mother's Day and here's what they told me:
To be able to sleep (I got this A LOT)
To not have to cook for an entire day
To not have to clean up after preparing a meal
For their children to come around more often
To not have to do laundry for a day
To let her have a day to herself, even an afternoon
To let her have two hours of peace and quiet so she can read
For Dad to finally have to do all of the errands
For someone else to make a grocery list and do the shopping (For that I say, give her Instacart! She deserves it!)
A bottle of wine and a good book
Peace and quiet
Massage or Facial at a Spa
What will you be picking up for your Mother's Day Gift?
Shop My Mother's Day Gift Guide