"What order should I apply my skincare products and does it really matter?" This is a question that I am asked all of the time. The simple answer to that question is that it does really matter! After hearing this question over and over again, I finally sat down and put this post together so that you have a guide you can turn to. Now, I am not a professional, but after tons of research and taking classes and skincare workshops, this is what has been taught to me over and over again.
What Order Should I Apply My Skincare Products?
I get how confusing it is to know what product to use and when to use them. Given the number of skincare products in our routines these days, it can be so confusing knowing which steps should come first, etc. I'm going to share the exact step-by-step process that I follow for my skincare routine every single day.
If you follow this routine, your skincare products will work more effectively and you will see results. Given that you're using the right skincare products for your skin type. Another post for another time….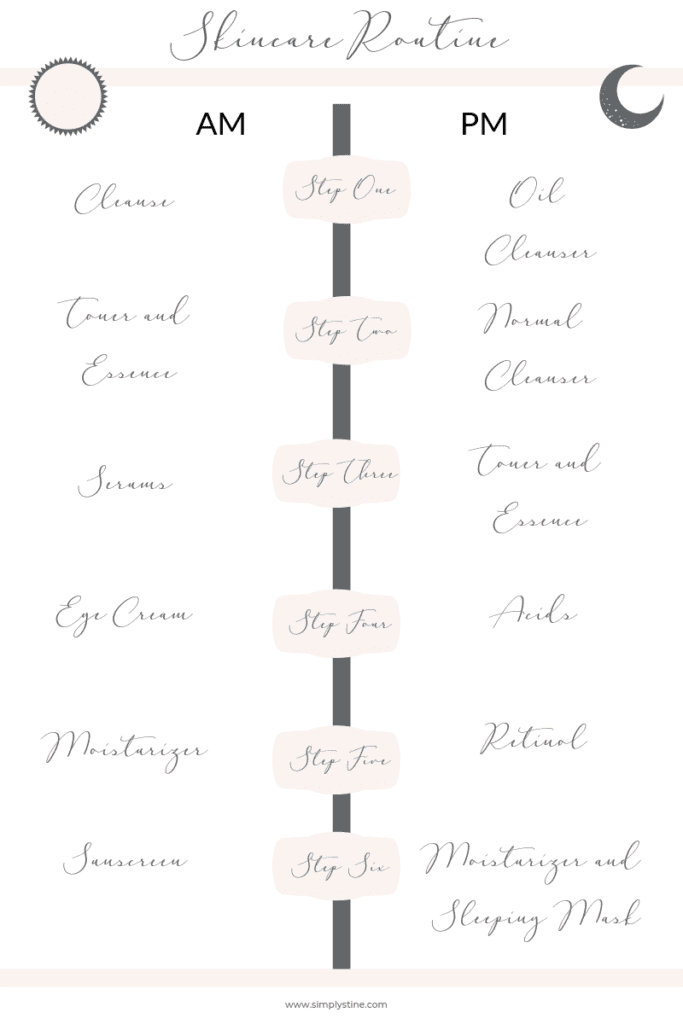 There are a couple of reasons why you should be applying your skincare products in a certain order. For one, some products won't be able to be absorbed into the skin properly if you're applying a very thick skincare product first and then trying to apply a very thin serum on top. That serum won't be able to do its job correctly because it won't be able to penetrate into the skin so you're basically wasting product at that point. Always remember to apply your products from thin to thick!
Also, we want to prepare the skin for the products we will be applying on it. We want it to be clean, toned and hydrated before we start layering acids and products like retinol onto the skin. We want to finish off our routine with a hydrating sleeping mask or perhaps a facial oil. We layer up the serums and acids and we finish off with hydrating products that will help to lock in all of the goodness that we just applied ot our skin.
Why Do I Need To Double Cleanse My Skin?
It's very important to make sure that you're first of all properly cleansing your skin; especially at night. This is why I always suggest a double cleanse in your nighttime skincare routine. Start off with an oil-based cleanser and then follow with your regular cleanser. You need to make sure that you're removing all of the makeup, dirt, and debris from your skin before you move on to your other skincare products. Some of my favorite products for this are the Clinique Take The Day Off Cleansing Balm / Elemis Pro-Collagen Cleansing Balm / Kopari Beauty Coconut Cleansing Oil / Derma-E Nourishing Rose Cleansing Oil
When using an oil-based cleanser, apply the product to your hands and rub them together. This warms up the product. DO NOT WET THE SKIN before using an oil-based cleanser. You want to apply this cleanser to dry skin. Apply the product all over the face, including the eye area as this will take off your eye makeup and mascara. Once you have applied the cleanser over the entire face, slowly start to add water to your skin and rinse.

What The Heck Is An Essence?
I talk all of the time about my love for the Fresh Black Tea Kombucha Antioxidant Essence, but I find that most people will ask me what the heck an Essence actually does. Understandable my friends!
An Essence is basically another way to add hydration, antioxidants, and ingredients into your skin that will help protect against free-radicals and pollution. I notice that when I'm using an Essence, it plumps up my skin and the hydration that it provides me is insane! An Essence is similar to a Toner but still different! My favorite Toner? This alcohol-free Toner from Kiehl's! It's amazing for redness and calming the skin!
I use an Essence after I have applied my toner. I like to take a little bit of the product and pat it into my skin. I DO NOT RUB this into my skin, but instead just pat it all over my face, in layers.
I've noticed that since I've gone through at least two bottles of the Fresh Essence that my skin is more hydrated, less red, and much plumper! I recommend this product to everyone that I know, every single time I have an opportunity to talk about it. It's that good!!!!

Do I Need Retinol in my Skincare Routine?
I want to dedicate an entire post on Retinol because there's a lot to talk about, so I'm only going to lightly touch on the subject in this post. Retinol (or Vitamin A) is pretty much a holy-grail product that will treat everything from acne, fine lines and wrinkles. hyperpigmentation, clogged pores, rosacea, and even redness. It's a product that many women use, but are still a little confused about. Here are some tips when it comes to Retinol:
Start using Retinol when you are noticing any issues that I mentioned before, but generally, the late '20s to the early'30s is a pretty common age.
Start off with a low percentage, over-the-counter product and include it into your skincare routine up to two times a week at first. I suggest a pea sized amount!
Must be applied to dry skin!
It can be harsh on your skin as you are first introducing it. You could notice some redness and peeling. Adjust as needed.
You MUST only use it at night and be sure to include an SPF every day in your routine.
Also be sure to include it on your neck and your décolettage.
One Retinol that I'm very interested in trying is the brand-new Drunk Elephant A-Passioni Retinol Cream. This is a Vegan Retinol product that also includes a triple peptide blend and Vitamin F.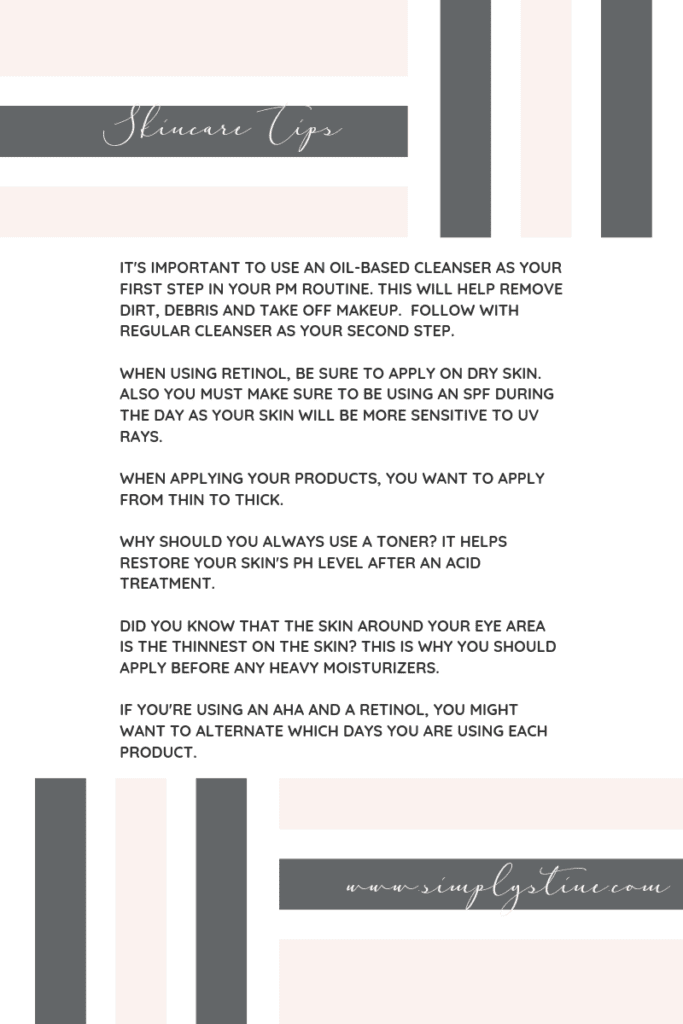 How Many Times A Week Should I Use A Skincare Mask?
I think one of the most missed opportunities when it comes to skincare is NOT using a skincare mask. I hear from so many women that they just don't take the time to use them and y'all, that is crazy talk!
Skincare Masks DO NOT have to be expensive. You can get an inexpensive sheet mask and get fabulous results by using it. My suggestion is to figure out what your needs are and go from there! Do you need one for acne? Maybe try a mask like GlamGlow SUPERMUD that features charcoal and six acids that help to balance the skin and correct issues like enlarged pores and acne! Maybe you're on the dry side and you need a skincare mask that is hydrating. This Neutrogena Moisturizing Hydro Boost Hydrating Face Mask is under $3.00 and it is incredible! A splurge-worthy mask has to be the Tata Harper Resurfacing Mask. It's 100% natural and it leaves my skin glowing like an angel!

I suggest using a skincare mask at least once a week, but feel free to use them up to three times a week! Depending on the mask, there will be the guideline for how often you'll want to use them. Some masks can be used every single day, others it's best to stick to once a week. Take your skin type into consideration and go from there!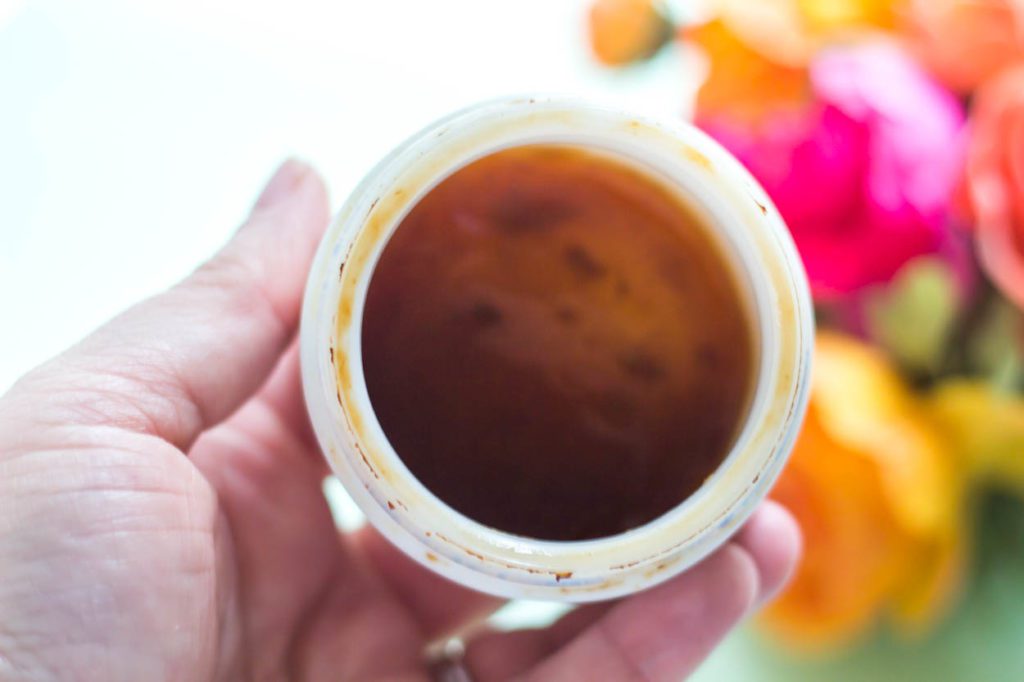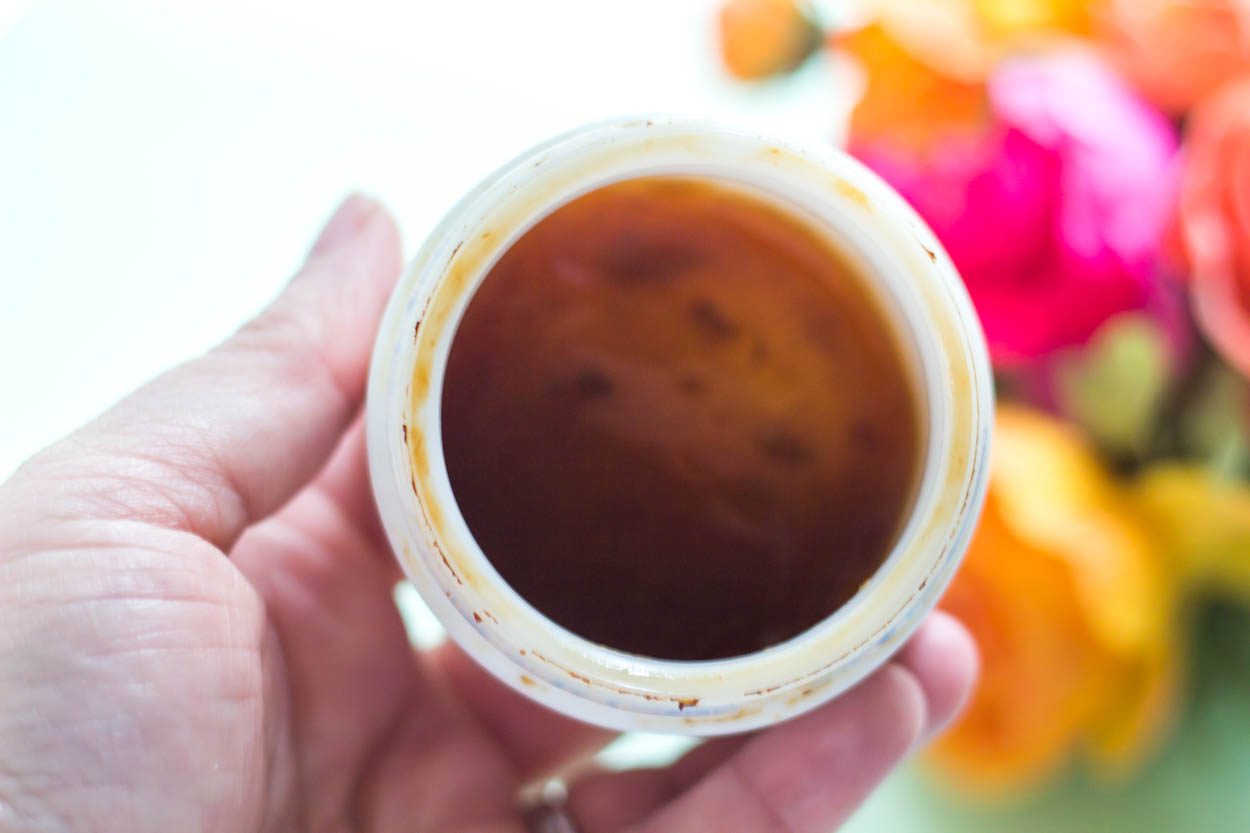 Cleanse your skin before you use a skincare mask!
Do NOT apply your skincare mask with dirty hands! Grab one of these very inexpensive mask applicators and leave the bacteria behind! Just be sure to wash your applicator as well!
Don't be afraid to multi-mask! Say your t-zone is oily, but your cheeks are dry-use different masks for the areas concern.
Sheet Masks are inexpensive and are a great addition to your routine! Perfect for traveling as well!
Some of my favorite skincare masks!
So I've talked about what order to apply skincare products and also touched on double cleansing, when you should start using a Retinol, what is an essence and how you should be including a skincare mask in your routine. I'll have another post coming soon explaining some truths and facts about Serums and Acids in your skincare routine. Stay tuned for that!
What confuses you the most about what order to apply your skincare products? Anything? Have you followed this type of routine and seen results? Let me know below!
Shop the Post