Thank goodness it's Friday. Has this been a long week for anyone else? Just me?!? I'm sitting outside on our porch, drinking an iced coffee and it's been less than ten minutes and I'm already over the humidity. It's been incredibly hot and very humid this week. Even our pool feels like very warm bath water.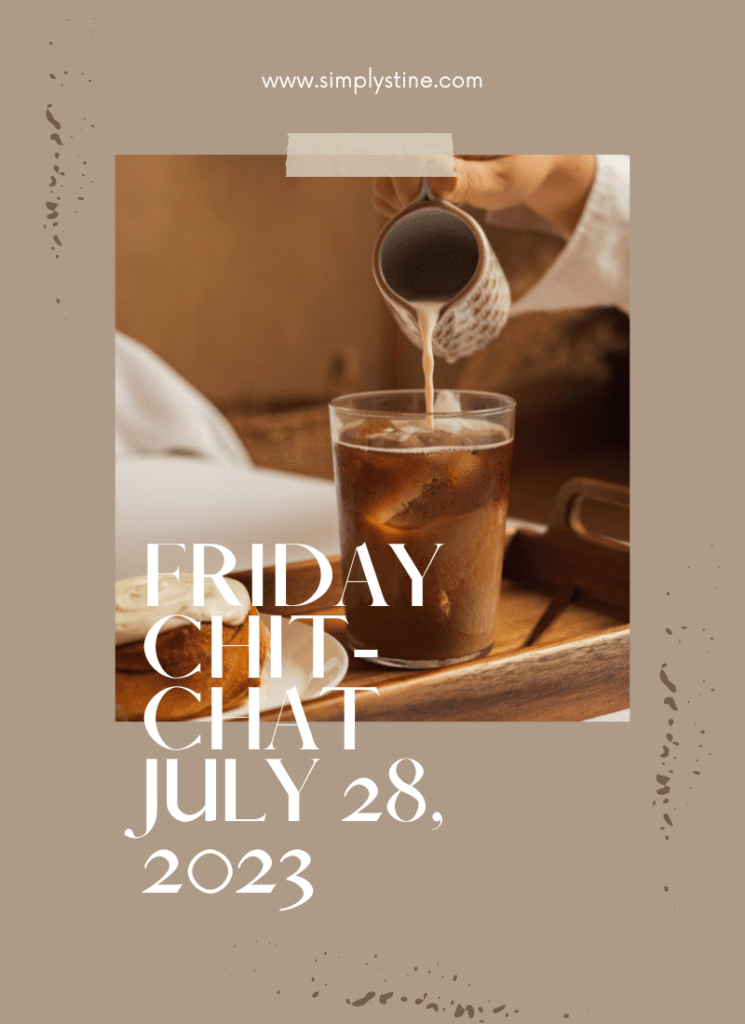 Life recently…
I've had lots of pool days recently. I think that's why I've been able to read so much.
Rob and I watched my niece and nephew (3 and 7) Saturday-Tuesday afternoon.
I've been working on some new posts for Simply Stine. I'm updating the site so stay tuned! Just some new shop items, etc. I've been neglecting it, I know.
I've had some dr appointments (nothing too serious, just routine things) but proud of myself for staying on top of things.
I spent a ridiculous amount of money on groceries this week and immediately texted my mom with the total. I was so shocked at the obscene amount because I felt like I bought nothing. Anyone else???
I'm still working on updating my book journal. I just find this process so relaxing. Rob asked me why I even do this, but honestly, I just love it. Maybe one day I'll share it. There are tons of accounts online who share their book journals.
We finished Shrinking on Apple TV and I loved it. Next we're finally going to watch Maisel's final season. Then I'll start The Witcher.
My garden is thriving. So much basil, oregano, rosemary, and parsley. Cucumbers are popping up and I see peppers!
We saw the Barbie movie and I went in expecting a funny, silly movie and I walked out feeling so emotional! That movie was incredible. Also the outfits!!! The soundtrack is perfection!!!
Things To Know…