Welcome to The February Edit: All things that happened in February, all products I shared in February, and other random news that you might find interesting will be discussed in this post. Anyways, let's recap February a bit, shall we.
The February edit
Was it just me or did February seem like a very, very long month? Regardless, I think I did put out some great content and it was the first time (in a long time, honestly) that I felt like I was possibly a bit creative again. I pulled out my camera, took photos, edited photos, and I even created my first Tik-Tok! WHAT!!! I know. For those of you who feel the effects of the pandemic and are struggling with pandemic burnout, I get it and I wrote about that as well!
I'm still sharing beauty reviews. We might be in the middle of a pandemic, but I'm still going to be helping you look and feel your best. A lot of women still message me (daily) asking for help with their skin concerns and their makeup choices. I don't take it lightly that people turn to me for advice. I LOVE being able to offer suggestions or send them to the right person for the answer. Those reviews will never stop on Simply Stine.
I've also been on a bit of a hair journey this year. I've been suffering from major scalp issues that I thought was just a dry scalp, but turns out after a trip to the Dermatologist, I have psoriasis! I've somewhat suspected this, but now I have a final confirmation. So, in taking my dr's advice, I'm changing up my hair routine (and diet a bit) and what products I'm using on my scalp. I'll be sharing more on this soon!
Also, a quick thank you for supporting my sponsored content that I shared in February. I've been partnering with QVC for several months and I genuinely look forward to sharing what beauty deals they are having from time to time. If I can share products that I'm using and loving AND help you get a good deal, that's great!
In February I shared the following QVC Deals:
*I always state that a post is sponsored if I'm featuring a paid feature on my site or my social media.*
A Good Hydrating Foundation For Dry Skin Types
Urban Decay released their glowy and hydrating HYDROManiac Foundation and I really enjoyed it. This is probably one of the best hydrating foundations that I've used from them before. If you have oily skin, please be sure to set this with powder or it will transfer and you will be oily after a while. I think this is best for those with dry skin types.
The Best 3-in-1 Product For Your Face
Another product I finally talked about on Simply Stine in February was the Ilia Super Serum Skin Tint SPF 40. Now this is NOT a foundation that will provide you with medium or full coverage. In fact, I'd say it's light at best. It's almost a sheer wash of color that helps to hydrate, protect, and also correct certain skin issues.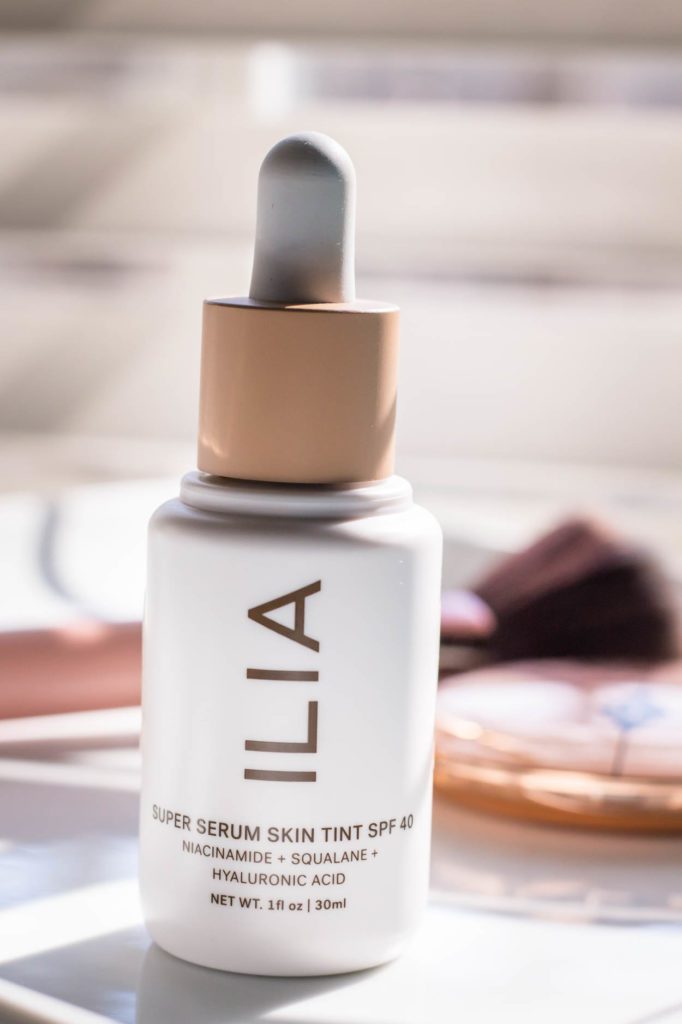 I love this serum skin tint because it's just enough coverage for most days, since I'm not leaving the house much. It hydrates, corrects and also provides SPF protection. Please know that this isn't going to cover your imperfections. When you use this product, you will see your skin. You will still see your freckles. You will still see blemishes. For me, it just gives my skin a glow and a bit of coverage. That's all I need right now for most days!
Mineral Foundation
The other complexion product that I shared was bareMinerals newest product launch, Liquid Mineral Foundation. I had a few thoughts on this foundation, so if you've been curious about trying the Liquid version of their OG Powder Mineral Foundation, please read this review before you purchase it. I had a bit of issues with this foundation that stopped me from really loving it.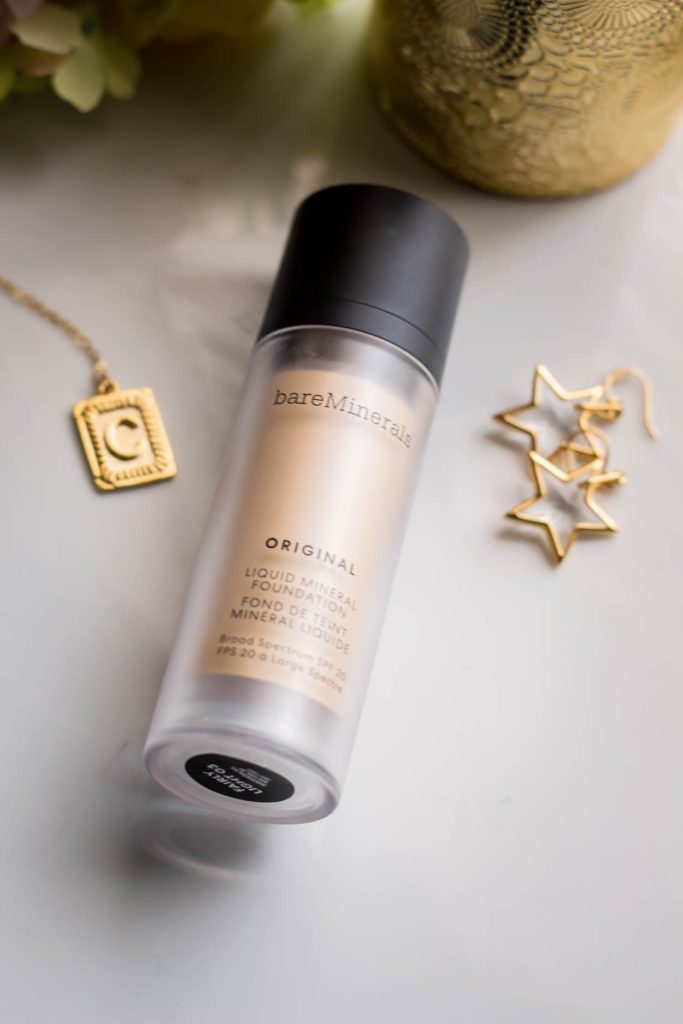 Let's Talk About Books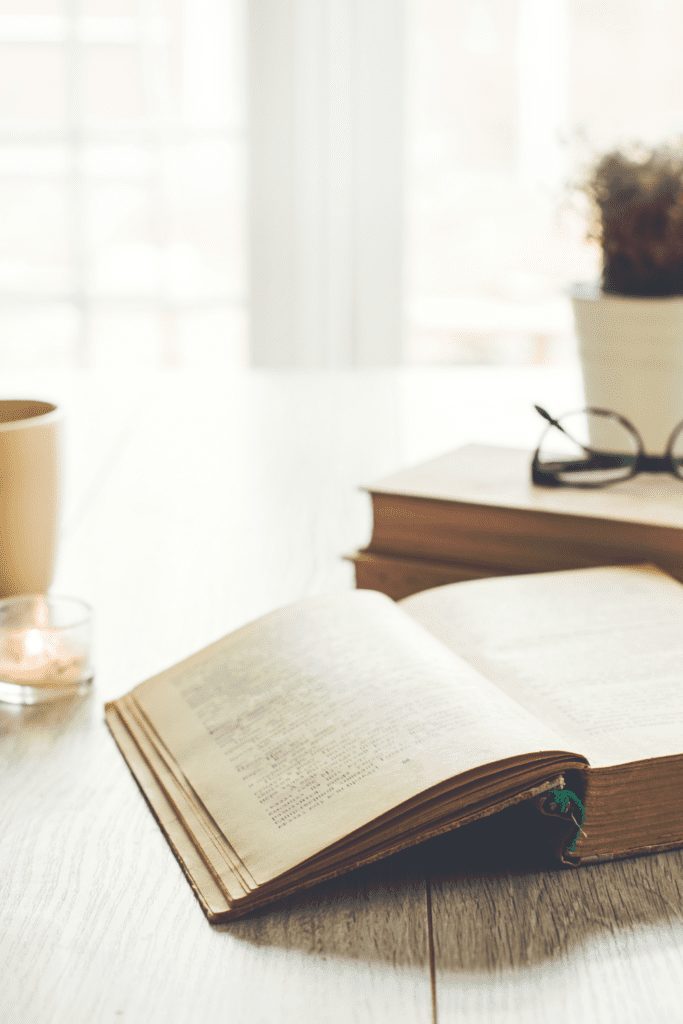 I have been having the hardest time reading this year. Understandably. I go through those phases sometimes, but I'm finally feeling like I am back into my reading groove. I finished an audiobook and two other books as well in February. I'm back, baby!
The Simply Stine Book Club is back! I'll be announcing my March Book Club pick on Wednesday. So hang tight and I'd love for you to join me in reading this months pick! I kept going back and forth about what book I was going to read, but I think I finally picked a great option!
-I'm still subscribed to BOTM and love it. I'm glad to see them adding a variety of authors to their choices. (I pay for this monthly, but that is my referral link)
-I'm still LOVING Libro.fm and use this exclusively for my audiobook selections. If you're struggling reading, maybe try giving an audiobook a try!
-I'm currently reading A Court of Silver Flames and LOVING every minute of this book. If you haven't read the first in this series, please do so. It's so, so good. I'm purposely reading this slow and enjoying it, ha. I know it will be a while before we get another one.
TV Shows We Watched
Since we're still spending a lot of time at home, we are watching A LOT of tv shows. I watch most of these with Rob so I have to say that I probably watch these at a slower pace than if I was the only one watching them. Anyways, these are the tv shows we watched:
Morning Show (Finally! Can't wait for the next season)
Succession (What took me so long to watch this?!?! It's INCREDIBLE)
The Vanishing at Hotel Cecil (Ehh….it was ok)
Peaky Blinders (still watching this one)
Poldark (Still watching this one)
Stylish with Jenna Lyons (Loved it!)
The Undoing (OMG! SO GOOD)
The Discovery of Witches latest season
Have you watched anything good recently? Comment below!
I wish I had a lot of new things to share, it's just that, well, nothing is new. Nothing exciting is happening, ha. We're still at home, only going out to essential places and that's pretty much our lives. We work. We eat. We sleep. We're in Groundhog Day over here.
Rob and I will be celebrating our 14th wedding anniversary this week! I'm making Short Ribs for dinner that night. I'm also hoping for cake and champagne! Fingers crossed. I wish I could click my heels and be back in the Virgin Islands, where we were married.
Have a good month. Be safe, wear a mask, and wash your hands. Also, be kind to one another!