I hope you had a good weekend! I bet a lot of you reading this got a lot of snow and for that, I'm jealous. I hope you enjoyed it whether that meant staying at home OR you were able to go outside in it and have some fun. We didn't really do much this weekend other than get caught up on some shows, watched the Bengals win (I'm originally from Ohio so….) and did a bit of cleaning. All very #adultish things. So, let's get started on today's Monday Chit-Chat.
My goals for the week are:
Read at least 200 pages
Listen to 2 hours of my audiobook (at least)
Drop off my latest pile of donations
Start my Book Journal. I've been gathering supplies and can't wait!
Watch two HP movies this week (They bring me great joy, even though JK no longer does)
Photograph my latest makeup routine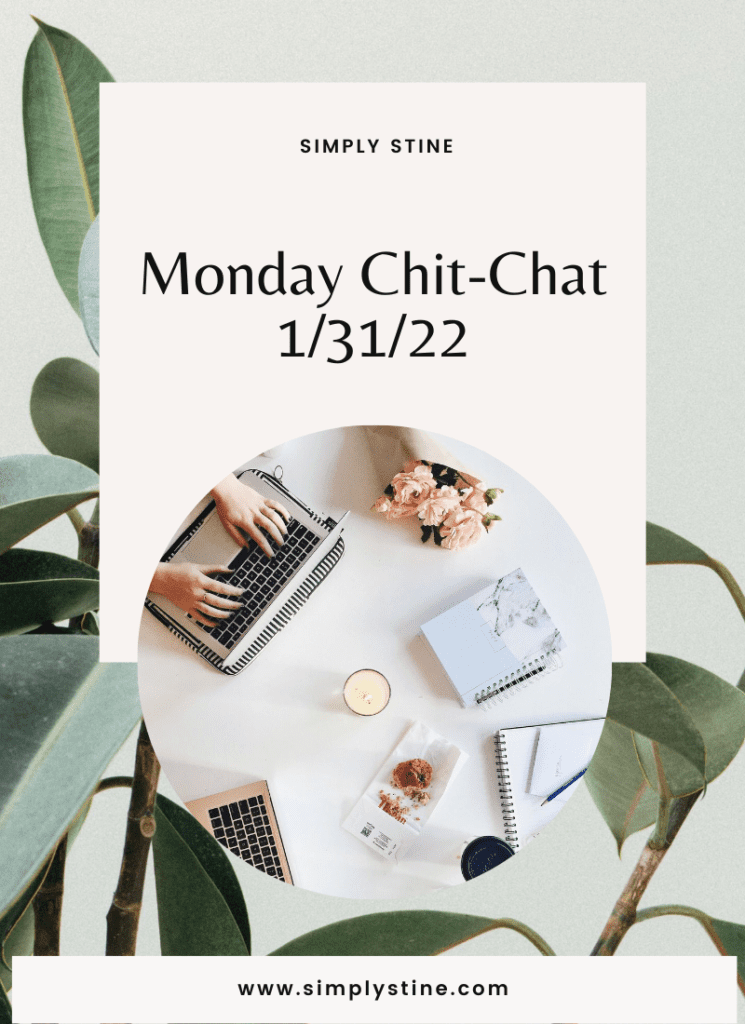 Beauty….
Books
Entertainment….
This Week….
See you next week for another Monday Chit-Chat!
Shop The Post