Dr. Jart+ has been a brand that has continuously impressed me. As someone who struggles with sensitive skin and deals with redness issues often, Dr. Jart+ has numerous skincare products that I rely on. I first tried this skincare brand way before it went viral on TikTok. Right now, it's the majority of my skincare that I'm using. When I'm having issues with inflamed skin, this routine that I follow seems to help calm it down. It might not take away all of the redness, but it helps tremendously with any irritation (stinging or itching) that I'm experiencing. Here are some of my favorite Dr. Jart+ products that I use regularly as a part of my skincare routine.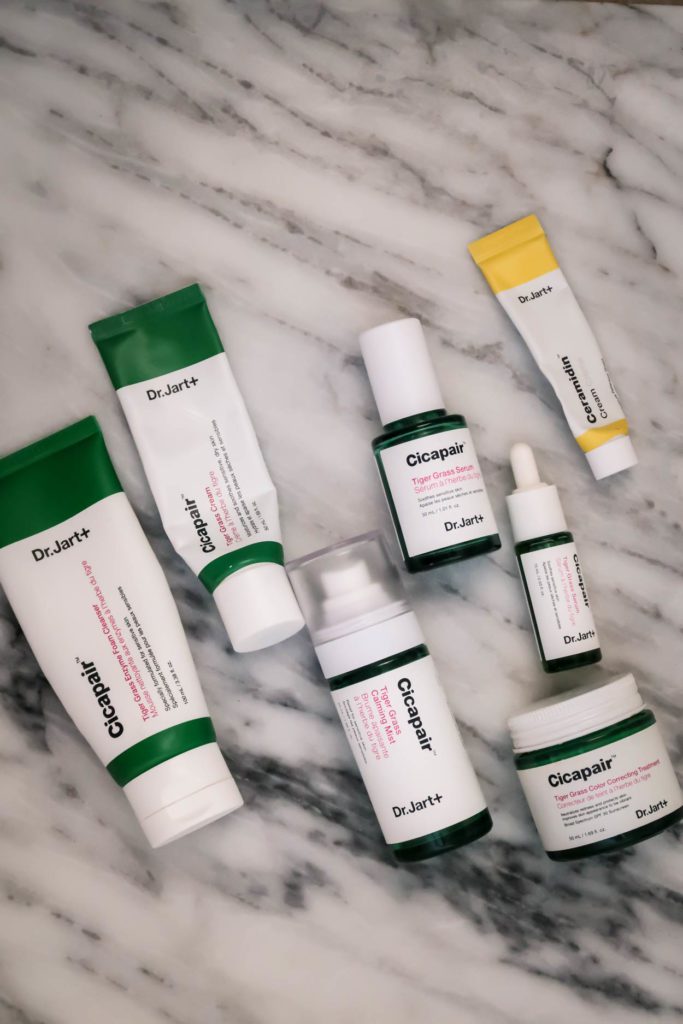 The cult-status product went viral on TikTok and has been in my makeup bag for quite some time now. It's a color correcting product that helps tone down redness. This color correcting treatment is a part of their Cicapair product line that helps red, sensitive skin types. I like to use it almost as a primer before applying my makeup. I take small amounts, warm it up in my fingers, and press it into my skin. This green to beige product does an amazing job of covering redness. You can use this alone if it's enough coverage for your liking, or you can use this as a primer before applying makeup.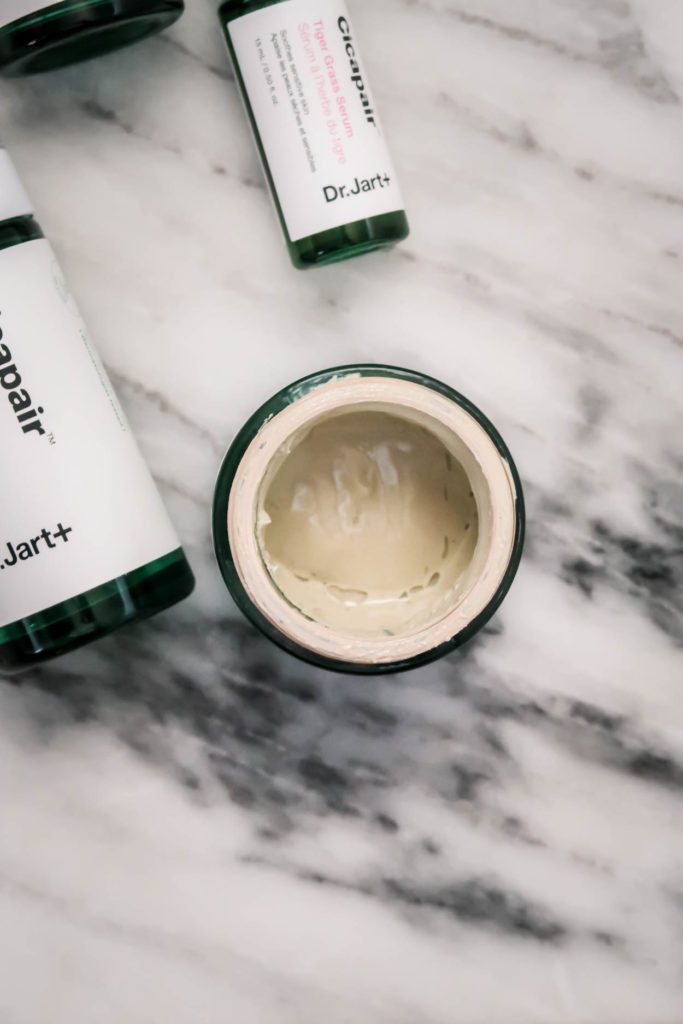 This is the perfect moisturizer for my skin. It works for most skin types, but especially great for those with dry skin types that have irritation and redness. I like the feeling of this moisturizer on my skin because I can be a tad bit oily in my t-zone as well as dry around my forehead and cheeks. It's not heavy and it sinks into my skin nicely. When I use the Tiger Grass Cream, my skin feels soft. If I have any irritated spots, this seems to help.
I only need a small amount of this to use on my complexion. I take the product and warm it up on my fingers before pressing it into the skin. It doesn't take long before it's not "greasy" on my skin.
I only tried this product because it came in a kit I bought at Sephora before Thanksgiving. I liked it so much, I bought the full size. It's a fine mist that feels good on my skin. It really does help calm down my skin if it's have a flare up. Sometimes, I'll get a burning feeling on my skin from it being so red and irritated. This is my go-to. I spray this on my face after cleansing and throughout the day if my skin is inflamed. I just ran out and already have a backup ready to go!
I think this is a good cleanser. It's gentle enough for those with dry skin, as well as those with oily skin types. It doesn't leave my skin feeling stripped of moisture and it doesn't cause any inflammation. Overall, it's a good, gentle cleanser. I use this as my second cleanser at night. I'm not loving this to remove makeup, but after using a first cleanse, this is a good second one.
I like this serum for keeping my skin calm when I'm having issues with rosacea. I'm not so sure that it's very hydrating though. I've gone through a tester, then purchased a full size, and I'm almost out of my full size bottle. I'm going to buy another bottle of this, but I find that I'm typically only using this during rosacea flare ups. I do think it helps with the inflamation, but as far as hydrating or anything like that, I don't think it's really doing much. I still really like it though.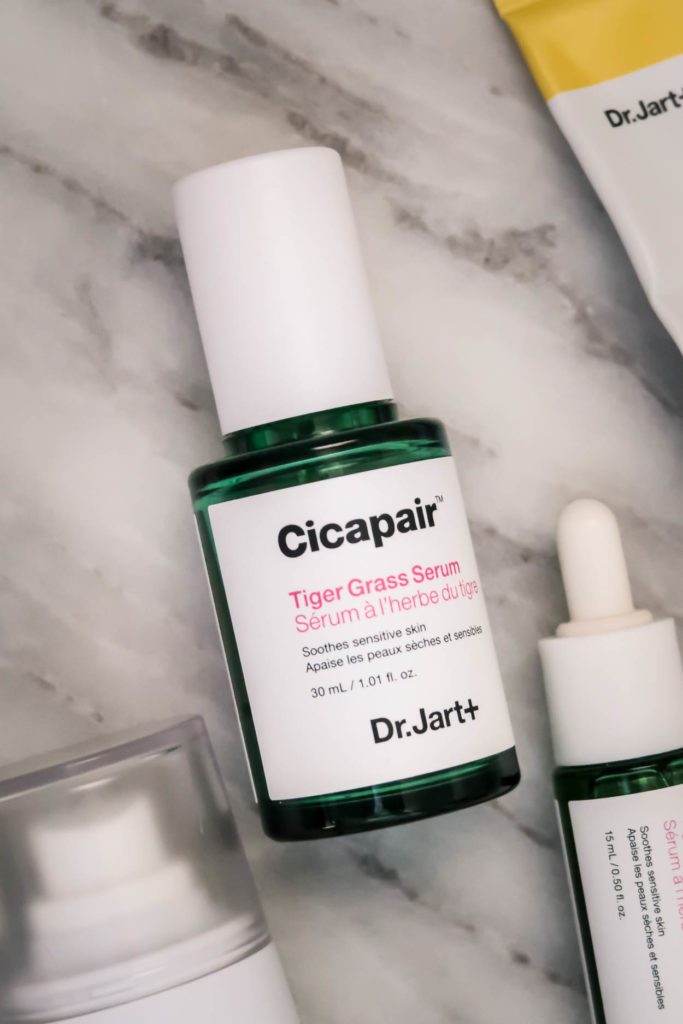 I also started using this product because of a holiday kit I purchased at Sephora. The formula features a blend of five ceramides, hyaluronic acid, and shea butter. This is what I turn to when I want (need) help with really irritated and dry skin.. For me, this works great if I need to really moisturize and protect my skin. I will say that I wish they offered this in a larger size as the tube goes pretty quickly. Other than that, this is fantastic for dry skin, an irritated barrier, and for wanting to lock other ingredients in place.
Dr. Jart+ Face Masks
As far as my favorite Dr. Jart+ products go, the Face Masks are one of my absolute favorite products. I've used both their Cryo-Rubber Masks as well as their Sheet Masks and I'm impressed with both. When my skin is needing a boost, this is the brand I turn to more often than others.
The Cryo-Rubber Masks are my absolute favorite masks to indulge in. If you don't like sheet masks (the slimy feeling masks you put on your face) you will LOVE the Cryo-Rubber Masks. There is one for firming, brightening, soothing, and hydrating. There is an ampoule that you apply directly to the skin and then you top it with a Rubber Masks that has skincare benefits as well. They're incredible!
As far as their sheet masks, I LOVE their Dermask Water Jet Vital Hydra Solution, Soothing Hydra Solution, Ceramidin Facial Barrier Mask, and the Peeling Solution. There are more masks available for different skin concerns as well.
Trust me on these masks. They're excellent and some of the best that I've used.
I'd love to know if you have any favorite Dr. Jart+ products!
Shop The Post