Today in Georgia it's going to be a high of 55 and it's sunny. I'm going to get outside and hopefully go for a walk and listen to this audiobook that I have been LOVING. This weekend was rather crazy and I'd like to start the week off a bit better than how this weekend went. Let's just say that mental health is important and when you need a break, you need a break. Simple as that. Also, it's okay if you need to go in your garage and scream for a moment. It happens….
Also, thank you for your support on my recent post! While I won't say 2021 wasn't hard for many of us, I still had moments that made me happy and brought me joy. This is something I'm still working on for 2022. While sometimes hard (VERY HARD) I'm still taking a moment each day and asking myself "What's something that made you smile today?" I'm also acknowledging the bad and figuring out what I can do about the situation. As someone who has anxiety and depression, these moments are important to me.
Some goals for this week:
Check in on my friends and family. Even a quick text message or phone call.
Make another donation pile to take.
Organize my medicine and supplement backstock into something that works better for me
Finish a book
Listen to at least 5 hours of my audiobook
Continue my journaling and take time to fill out my planner for the week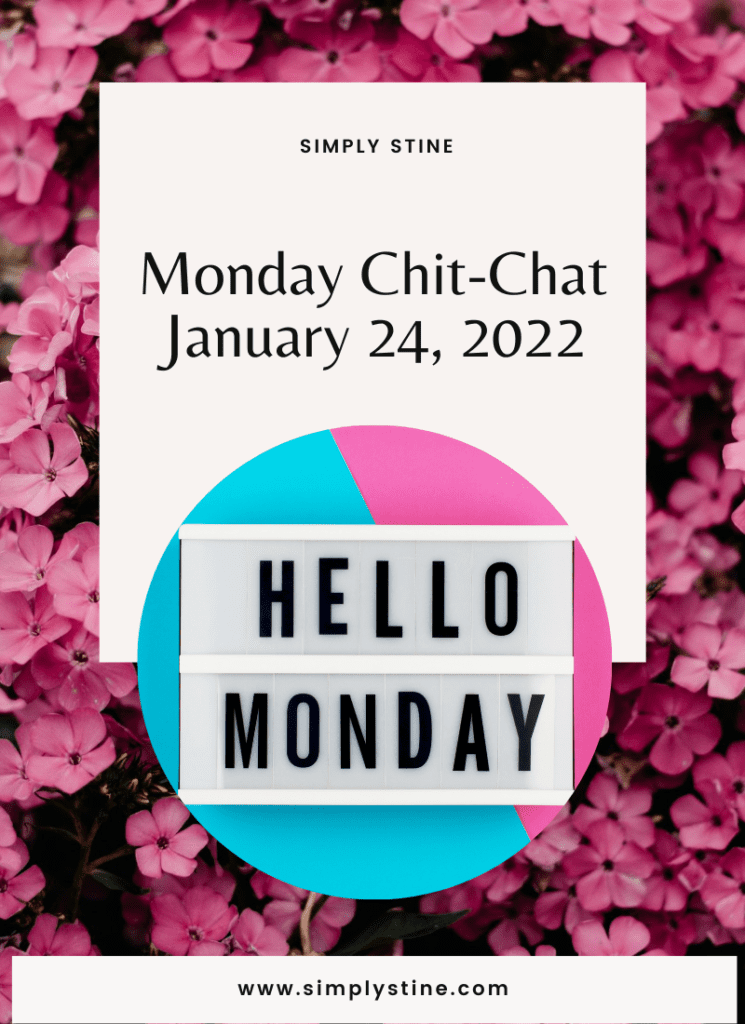 Books…..
Fashion….
Entertainment….
Yellowjackets on Showtime I just started this and it seems WILD
I FINALLY finished The Witcher and I have lots of questions
Ozark Season 4 part one is available on Netflix! If you haven't watched this one, start binging!
Beauty….
Food….
I made these "Snickers" and they were great! Totally hit the spot
I tried Pineberries and really liked them! Like a tropical strawberry?!?
Shop The Post