Keeping with tradition, I'm going to go ahead and post my 2020 Beauty Favorites. While I didn't have a lot of glammed up days in 2020, I was still influenced and tried several new products. I love beauty y'all, I can't help it. HA!
Today we're going to be tackling my 2020 Beauty favorites. I also plan on sharing my lifestyle favorites. Since I was busy updating my site, I had planned on having these posts already published, BUT here we are. Anyways, let's go ahead and dive into my 2020 beauty favorites! I've got some good ones.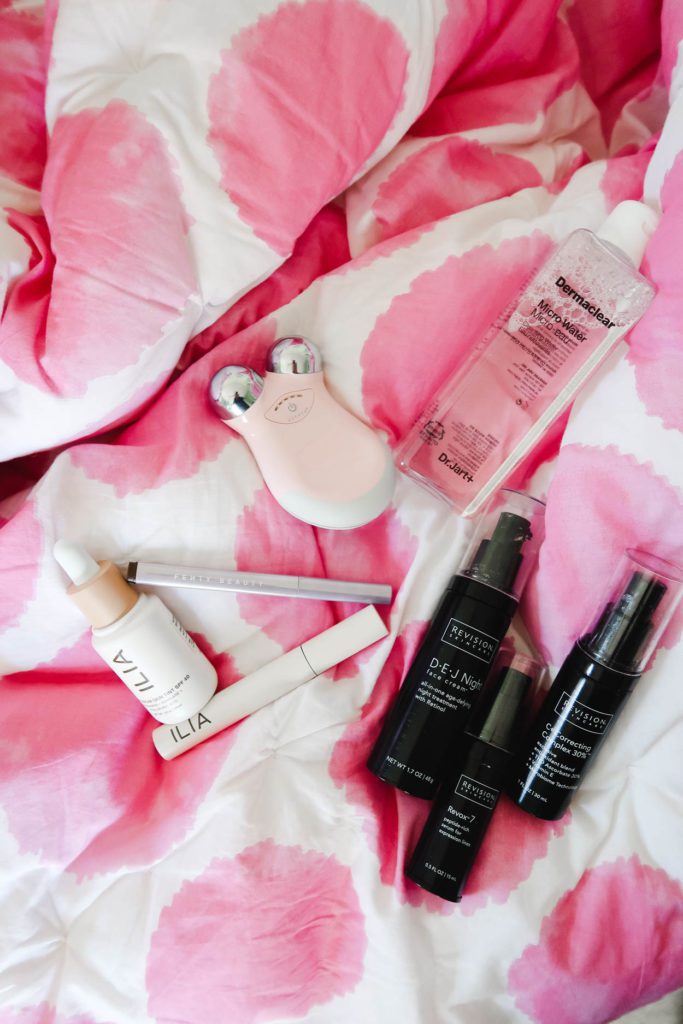 Beauty Favorites
2020 was a year of minimal makeup and a lot of skincare. I just didn't wear makeup because I didn't leave the house and still to this to this day, I wear the bare minimum. I think my beauty routine has completely changed. I find myself more focused on showing my skin and being ok with it not being completely covered in foundation. I'm enjoying the serum skin tints and less coverage more and more.
These are the beauty products that I really did enjoy using. They're mostly skincare, but a few makeup and hair products thrown in the mix as well.
We can all thank Kathleen Jennings for this find! These eye patches have been a staple in my skincare fridge for quite some time. There are a variety of formulas available and to be honest, I've really enjoyed every one. They are great for depuffing and hydrating my under eye. I put them on and then use a roller on top of them for extra benefits.
Inexpensive
Great to have on hand (even better when applied cold)
Being that I'm still a blonde, I do everything that I can to make sure my hair stays in the best shape. It's been a year of my hair freaking out because of stress and just general hormonal issues, but we've made some progress. Olaplex was obviously going to be on my 2020 beauty favorites list. It's so, so good.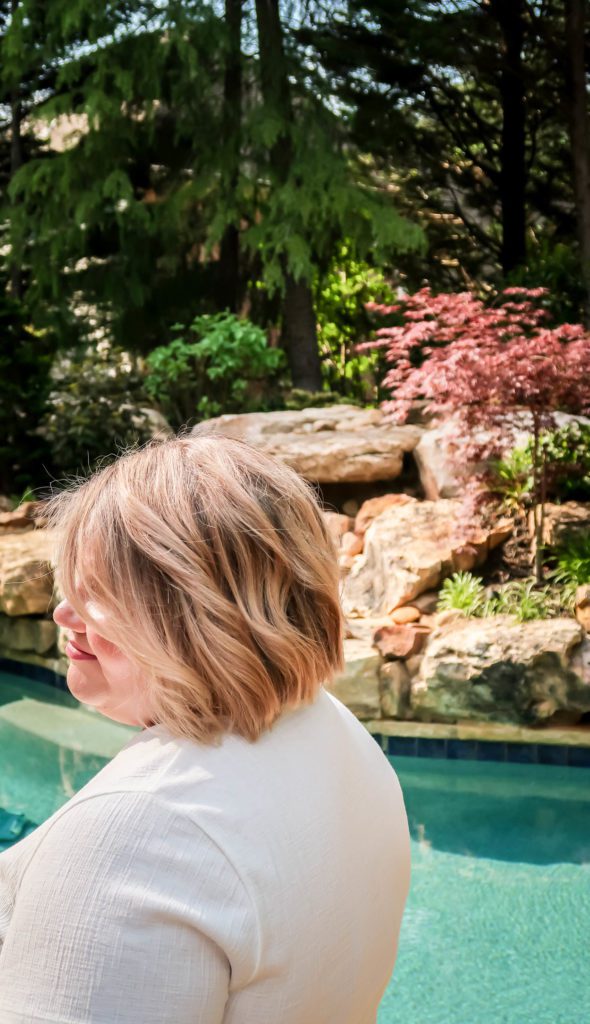 I've talked about Olaplex for years now. It's constantly a favorite. The No 3 Treatment is a gamechanger for your hair if you color or chemically treat your hair. I use it once a week. I've also tried the Shampoo, Conditioner, and the Bonding Oil. Every single product impresses me.
Note: If you have slightly oily hair, I do notice that I have to not use the Olaplex every time I wash my hair. It leaves my roots a tad bit too oily if I use too many times in a row. I switch between this and Living Proof.
Not cheap, not too expensive
Drastic improvements to my hair condition
I was given quite a few products from Revision Skincare from a friend to try. Thank goodness for her introducing them to me because I LOVE THEM. I love them so much that I have continued to purchase them on my own. Expensive, yes, but to me it's worth it. I have sensitive skin and the results I've seen with these products (with no irritation) is incredible.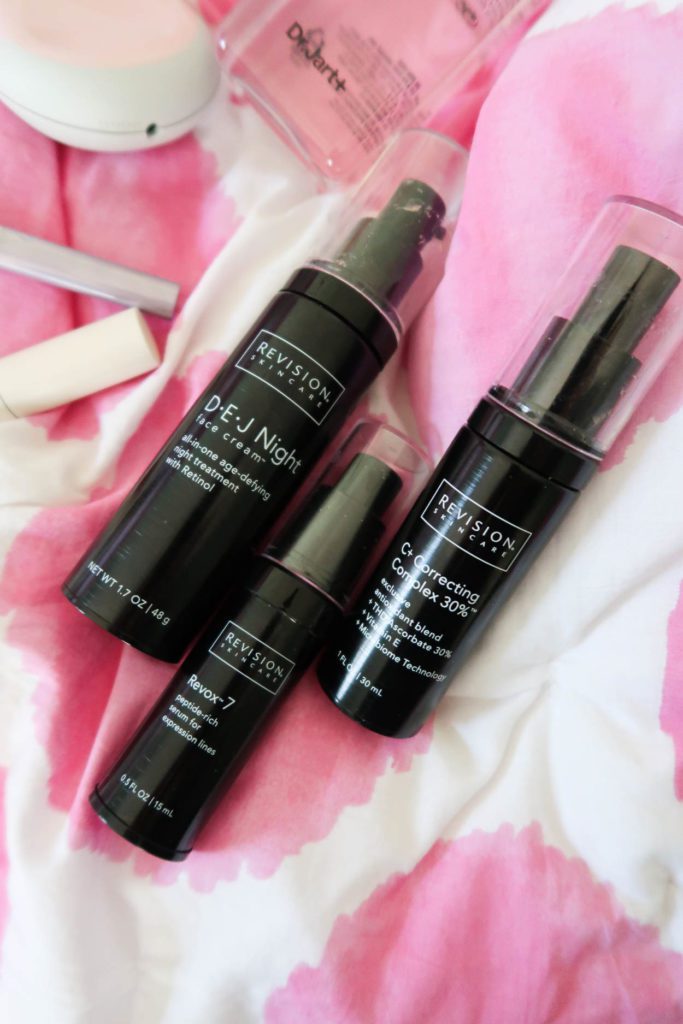 Here are a few products I've used from them and love:
Vitamin C Serum (Quite possibly the best I've ever used. I love it)
Brightening Facial Wash (This brightens my complexion and gives my skin such a radiant glow. It's also exfoliating)
DEJ Night Face Cream (This moisturizer helps to hydrate the skin and help with anti-aging)
Revox-7 (This facial serum features 7 different types of peptides to hydrate the skin and help reduce the appearance of fine lines and wrinkles)
Pretty expensive
Worth every penny
I've been using the Dr Jart sheet masks for quite a few years now. In my opinion, they're the best sheet masks I've ever used. I notice immediate results when I use them. The Water Jet Soothing Hydra Solution Mask is incredible if your skin is dry and irritated. I also really enjoy using the Vital Hydra Solution Mask when I'm suffering from redness issues.
Every single sheet mask from Dr Jart I've tried is incredible. I like the masks so much that I've gifted them several times to family and friends. If you're wanting to up your skin game, these are a fantastic option! PS I LOVE this sheet mask cover!
Affordable
Immediate results
If you don't have sensitive skin, this is a great peel to try. It's under $10 (yep) and it is a fantastic dupe for a more expensive peel that I've tried. This peel is not for anyone with sensitive skin as it will cause too much irritation. However, if you can tolerate this product, you'll see instant results.
It's great for deep exfoliation, pore congestion, and your skin will glow. So if your skin can tolerate it, then give this a try!
I also love their Lactic Acid and find that it's a GREAT alternative to the Sunday Riley Good Genes. Not quite as moisturizing, BUT it is effective at exfoliating the skin.
Super budget friendly
NOT for sensitive skin types
Fantastic results
I really love the Fenty beauty Flypencil. I use the shade Big Truffle which is a gorgeous chocolate brown matte shade. It's creamy without being too creamy. It's long-wearing and it works with my sensitive eyes that tend to water A LOT. I also like that it has different finishes available if you want to try something different.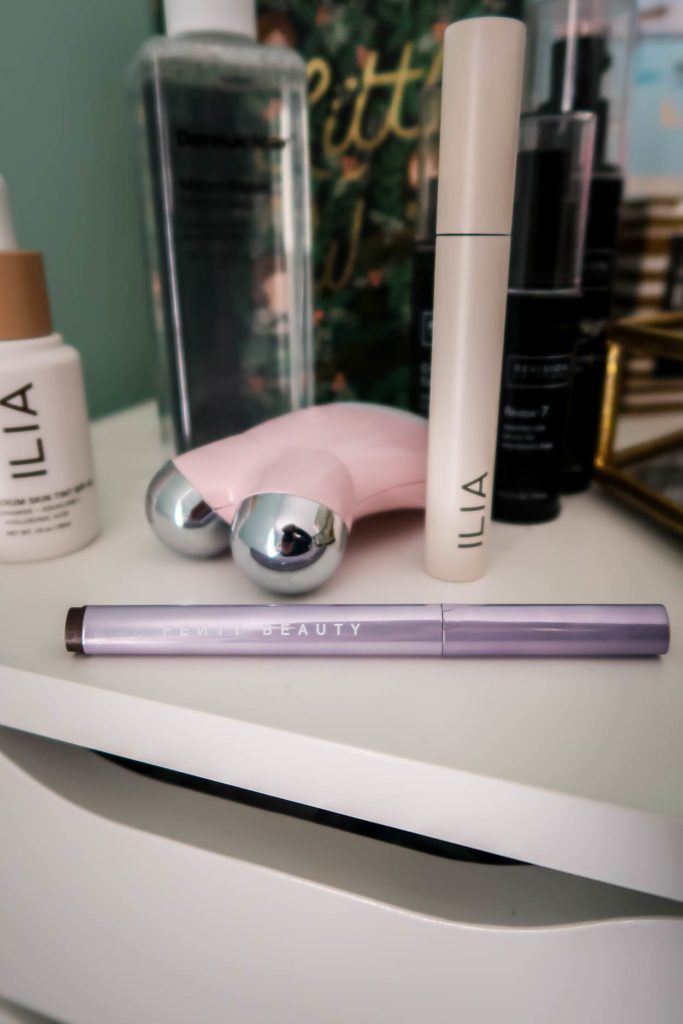 I don't have to pull a lot to make this pencil give me pigmentation and I use it almost daily. I use this for tightlining and also my regular liner look. It's so, so good.
Priced similarly to brands that are similar to this
Long-wearing formula available in a lot of finishes and shades
The best dry shampoo I've ever used and I've tried so many. This doesn't leave my hair feeling gross and it gets all the excess oil on my roots perfectly. I just love this dry shampoo. In fact, I have talked A LOT about Living Proof on Simply Stine. It's a good hair care line.
Not super expensive, but not drugstore price
THE best dry shampoo I've used
Won't leave your hair feeling gross, will get the oil out of your roots
My love of the NuFACE goes back about two years or more. It's such an incredibly easy way to tighten and tone your face in about five minutes. When I use it consistently, I notice my cheekbones pop, my jawline is more contoured and I even notice a difference with my brow bone. It all seems to be more lifted.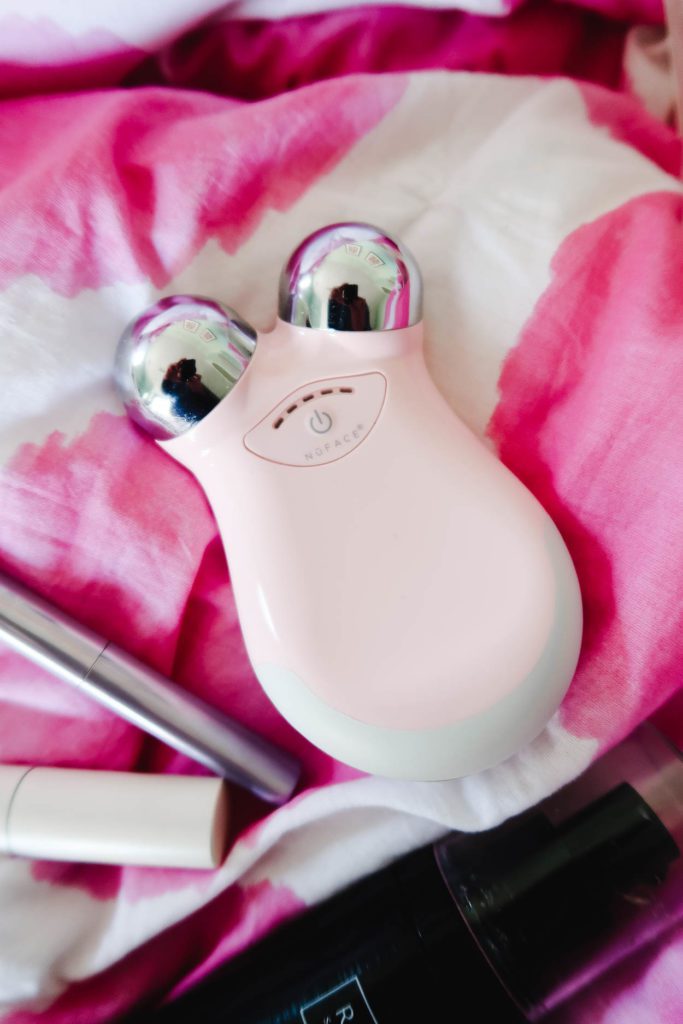 Yep, these are not cheap! However, there are some great deals to be found. Whether you use the NuFACE Mini or the NuFACE Trinity, I think you'll see results. I can't tell you which one to try, but I will say that I think the NuFace Mini is such a great product for the price. You'll get great results from using it. If you're interested in the extra attachments, I'd opt for the Trinity.
Expensive, but worth the investment
I see immediate results when I use this
Requires consistent use
This mascara has been a constant in my makeup routine. I have short, stick straight lashes that are very blah. A lot of the times when I wear a mascara, I get smudges under my lower lash line. This mascara was a game changer for me. It's perfection. It's also a clean beauty product.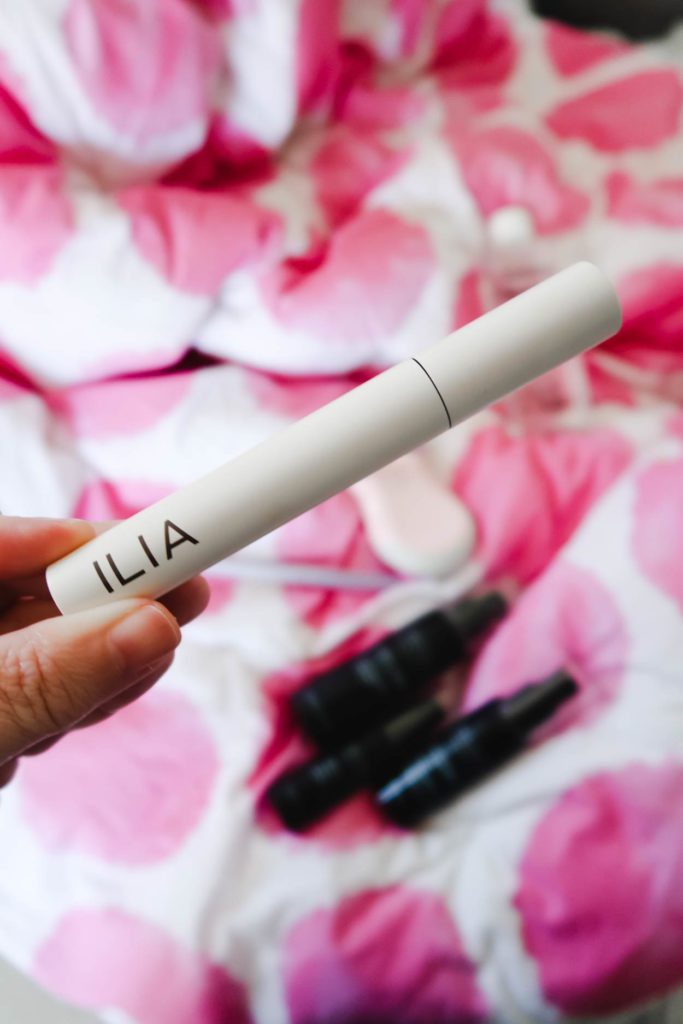 It separates my lashes and it's not clumpy. I find this to be more of a dry formula and not super thick and goopy. I also like the brush on the applicator. It allows me to really get into my lashes and it's not huge.
Right on target as far as pricing for a clean beauty product
Clean Beauty!
A must-have for me
I really didn't wear a lot of makeup in 2020 as we did pretty much nothing but sit at home. Towards the end of things, I needed to feel like myself again and decided that I would start wearing the minimal to make me feel human again. For me, I love getting dolled up and makeup is a part of how I share my creativity. I missed it.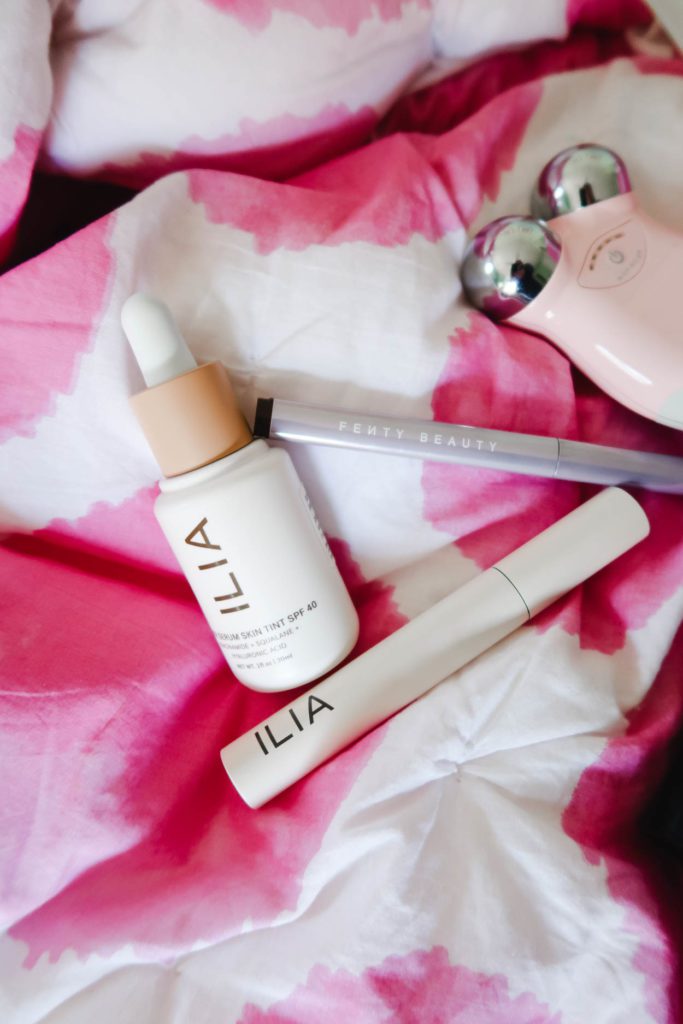 I didn't want to wear a foundation that was super heavy, so I kept reading more and more about the Ilia Super Serum Skin Tint. This product is exactly what it sounds like: It's a hydrating, dewy skin tint. It offers light coverage and also skincare benefits. If you're looking for a medium to full coverage foundation, this isn't it.
Not priced too badly considering it's a makeup product with skincare benefits
Very light, light finish. Like my skin but better
I like to apply this with my fingertips rather than a brush
You should NOT be surprised that this is on my 2020 beauty favorites list. I've been using it consistently for over a year now. The Dr. Jart+ Dermaclear Micro Water is unlike any other Micellar Water I've used. I love it and I'm addicted. I've talked about my love for it numerous times before. This is the only cleanser I really use most mornings and it is fantastic for also removing makeup.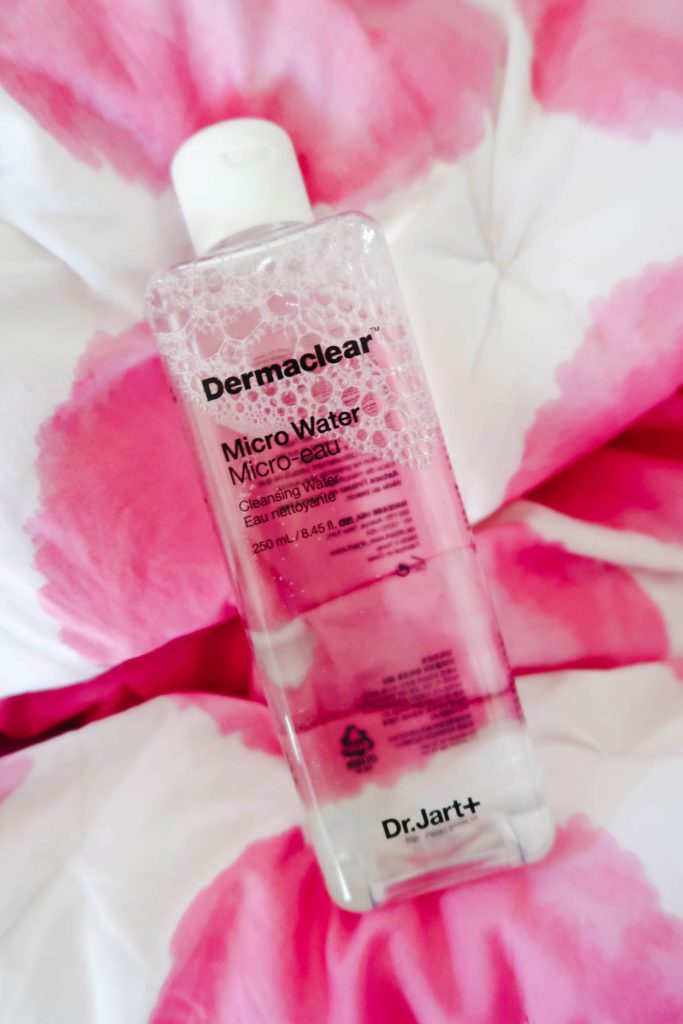 More expensive than other micellar waters, but I like it enough to keep purchasing it. I think it's worth the cost.
My skin really loves this stuff. I swear it really helps with hydration and I swear my skin feels smoother
Do NOT use this if you are sensitive to Coconut as it contains Coconut Water
Hope you enjoyed learning more about my 2020 beauty favorites! I can't wait to see what products make my 2021 favorite list! Right now, I'm still not wearing a whole lot of makeup, but my skincare game is still going strong! As I've gotten even more aggressive about my skincare routine, I find that I'm needing less makeup and to be honest, I kinda love it! It's great not having to wear a full coverage product so often!
Next up, I'm going to be sharing my 2020 lifestyle favorites! Stay tuned!
Shop The Post