Today I thought I'd share with you guys what I packed for the beach. After not going on vacation at all last year, we finally got to go back to 30A. Since we're still dealing with some Covid issues (this new variant is crazy!) and we were traveling with little ones, we didn't have a lot of plans. We were keeping this trip casual and low-key. So I didn't have to bring much at all. Did I overpack? Obviously, but I'm getting better and better each time I go about not bringing so much of the extras.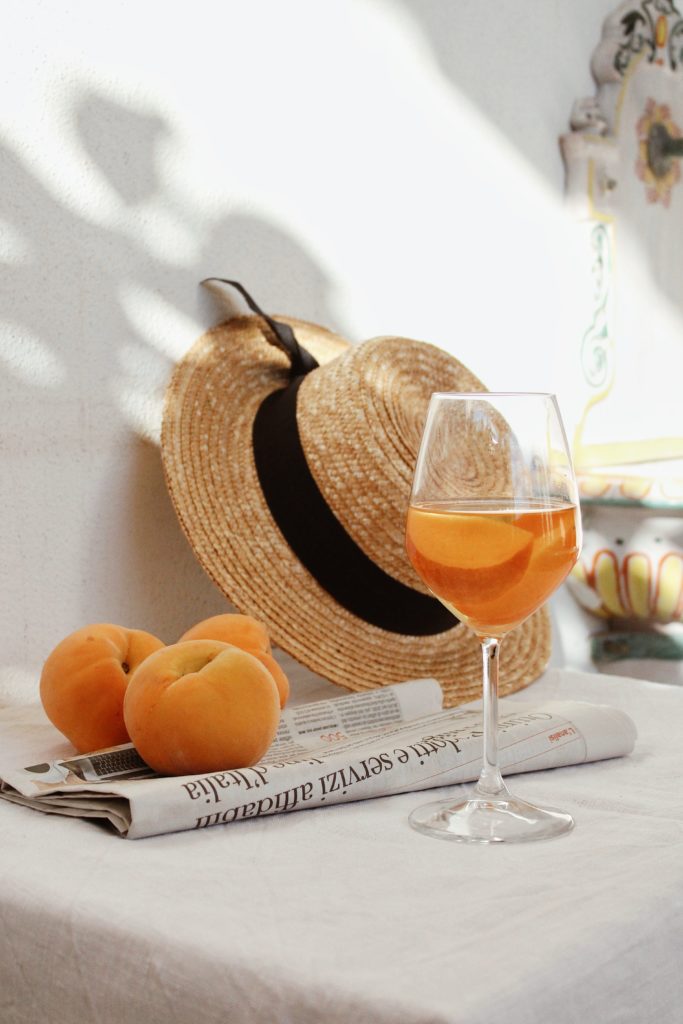 What I'm Wearing At The Beach
This trip I went with comfortable and casual pieces. We were spending most of the time on the beach or just hanging out at our beach house. So I didn't need to worry about any dressy clothing,etc. Honestly, I spent most days in my bathing suit (which was a whole ordeal, if you follow me on IG, you know!) and my cover up. At night it was shorts and casual pieces. It was nice not having to spend time getting all dolled up!
Lululemon All Yours Tee (I own three of these. They're slightly oversized and so comfortable)
The perfect shorts from Target (I own three pairs of these. The best shorts I've worn)
French Terry Pull-On Shorts (SO comfortable)
Tank Top (I bought two of these, so comfortable)
Nike Bike Shorts (I am wearing these with the Lululemon All Yours Tee)
Nike Dri-Fit Shorts (I own four pairs of these. So comfortable)
What I'm Reading At The Beach
Deciding what books to pack for the beach was probably harder than deciding what makeup/clothes/shoes to bring to the beach. Did I read all of these? NO and I'm ok with that. I read when I could and just enjoyed hanging out with the family as well.
I also took my Kindle. It's loaded with books I've downloaded and I have a Kindle Unlimited subscription. I always have my Kindle on hand. Plus, I always have the Libro.fm app loaded on my phone so I can listen to audiobooks. Needless to say, I had plenty of options!
Stay tuned for my next roundup of the books I've read recently!
Survive The Night by Riley Sager
The Paper Palace by Miranda Cowley Heller
Project Hail Mary by Andy Weir
One Last Stop by Casey McQuiston
What Makeup I'm Wearing At The Beach
Every year I pack so much makeup to wear at the beach and I just end up going pretty much makeup-free. This time I tried to be smart about it. This is what I ended up packing and I still packed too much, ha.
Ilia Super Serum Tint (almost brought this hydrating foundation)
Charlotte Tilbury Pressed Powder
Patrick Ta/Rare Beauty Eye Palettes
What Skincare I'm Using At The Beach
When I'm at the beach, I normally end up pretty dry, so I tend to take all the hydrating/calming skincare possible. I'm keeping my routine pretty simple and just taking the basics. Cleanser (double cleansing still) HA Serum, Vitamin C Serum, Moisturizer, and of course an SPF. I'm also packing my Dr.Jart+ mask because it's incredibly hydrating and soothing.
Mask/Sheet Masks (This mask has been so good for sunburnt and dry skin!)
I also took minimal hair care products. However, I did pick up the Dae Shampoo and Conditioner to try. If you've followed me for a while, you know that I have issues with Psoriasis and what feels like the most sensitive scalp ever. This shampoo and conditioner didn't irritate my scalp at all. It's hydrating, without being over the top. My hair felt so soft and it was so shiny. Also, it smelled incredible! I loved it so much, I'm ordering the full sizes to replace the Oribe that I was using previously. Other hair products I took with me:
Mizani 25 Miracle Milk Leave-In Conditioner
Drybar The Double Shot Hair dryer Brush
Obviously we all know that packing for the beach isn't brain science, but I've realized that I need way less than I normally think I do. One of the things that I've realized is that I love going to the beach because things are so easy and care-free while we are there. It's like no-fuss. I don't worry about makeup or what my hair looks like. Life is similar, but isn't it always when we're away on vacation?!? Maybe I need to have a bit more of that mentality for my everyday life as well.
What do you pack for the beach or whatever vacation you're going on? Anything you HAVE to pack no matter where you're going?
Shop The Post