Today's weekly chit-chat My niece turns four years old today. I remember the day she was born like it was yesterday: she came out with so much hair on her head, she looked just like her brother (spitting image) and I couldn't believe I had another niece to fall in love with. Since I pick her up from school daily, today we're doing a few special things just for her. As she says: "We're best friends" and I gotta celebrate my best friends.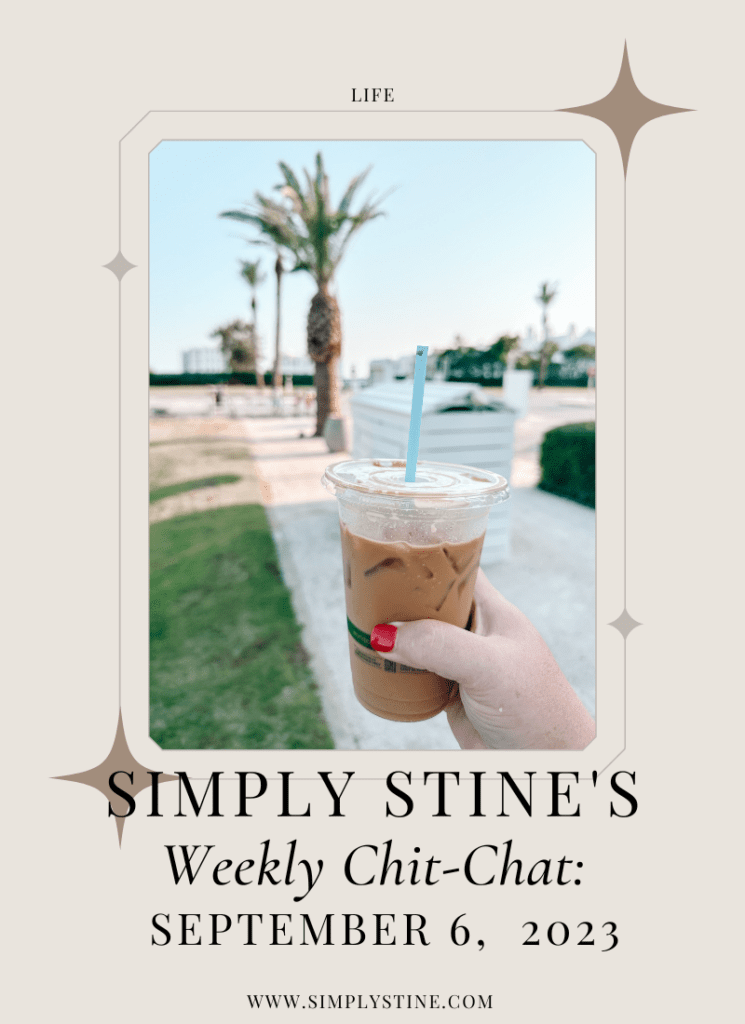 Vacationing After A Hurricane In Florida
Last Thursday we left for Florida. I wasn't sure we were actually going to be able to make the trip because of the hurricane, BUT we were going to an area that wasn't close to landfall of the storm. HOWEVER, we knew we'd see some rain and storms and boy did we.
We met my Aunt and Uncle in 30A. We ate some great food, hung out, and we got to the beach when we could. I enjoyed more than a few spicy margaritas and got to watch some of Ohio State's first football game this season.
We got back on Monday night and it was back to normal on Tuesday. I always love visiting the beach. There's nothing better.
PSST..Have you read my 30A Travel Guide yet?
So Long Summer…..
I believe the first day of fall is September 23rd, but in my world, the first day of fall is when Starbucks releases their fall drink menu. That first sip of Pumpkin Cream Cold Brew just hits differently. Right now we're in what I call "fake fall" where it's still 90 plus outside, but we have random days where it's cooler outside. I'm ready for the real deal fall.
Some things on my wishlist for fall:
It's Currently In My Cart Or On Order
If You Need A New Show To Binge
We got caught up and finished Jack Ryan. My husband and I really enjoyed it!
Only Murders in the Building is pretty good so far this season! We laugh a lot and I'm trying to figure out who the killer is this season.
I'm getting caught up on Sex and the City…I do still love the fashion. I'm not so sure about the show yet.
I want to watch The Lioness. I've heard it's amazing.
If You Need A New Book To Read
Shop The Post