Last Summer, I was invited to attend a press event with Urban Decay while they were in Atlanta. While I was at the event, I sat down with their PR team and discussed how sad I was that my favorite eyeshadow palette, the original Urban Decay Naked Palette, was being retired. It was the best neutral eyeshadow palette that I had ever used (still to this to this day) BUT I remember telling them that I had a feeling something else would be announced to replace it and I was right! Meet the Urban Decay Naked Reloaded Eyeshadow Palette.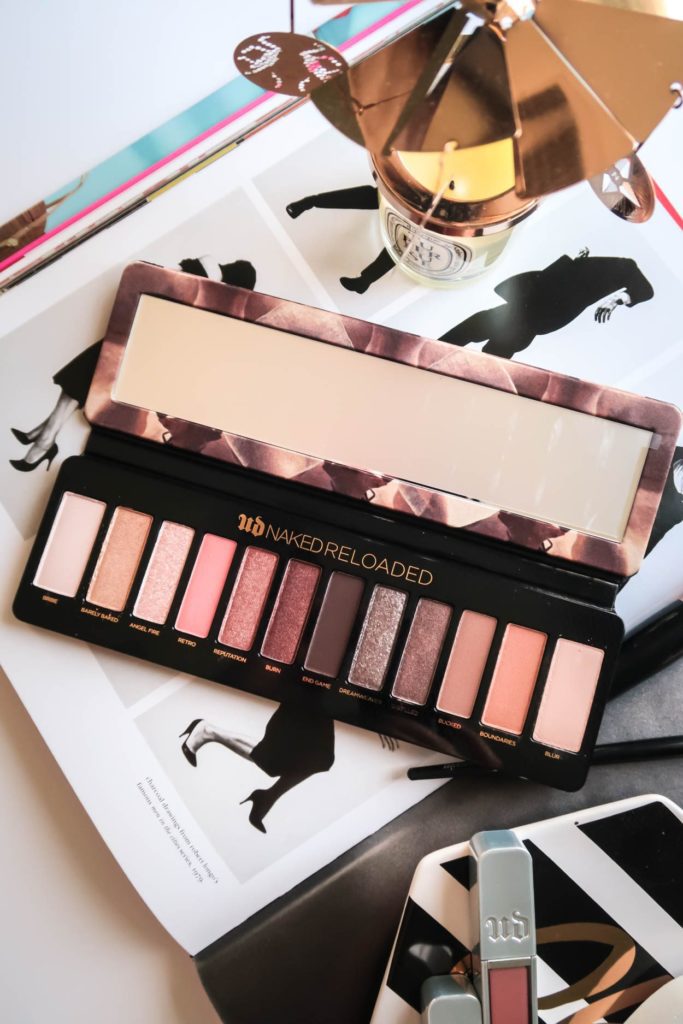 Another Neutral Eyeshadow Palette?!?
There have been a lot of neutral eyeshadow palettes released BUT if this was supposed to be a replacement another version of the original Naked palette, then I totally get why this needed to be another palette with neutral eyeshadows. However, there are some major differences between this and the original palette.
The Naked Reloaded Eyeshadow Palette is a fresh take on a neutral palette. In my opinion, it's a very warm-toned neutral palette. You're going to find red/orange undertones and warm-toned browns. I don't think you're getting some of the cool toned colors like we did in the original Naked palette.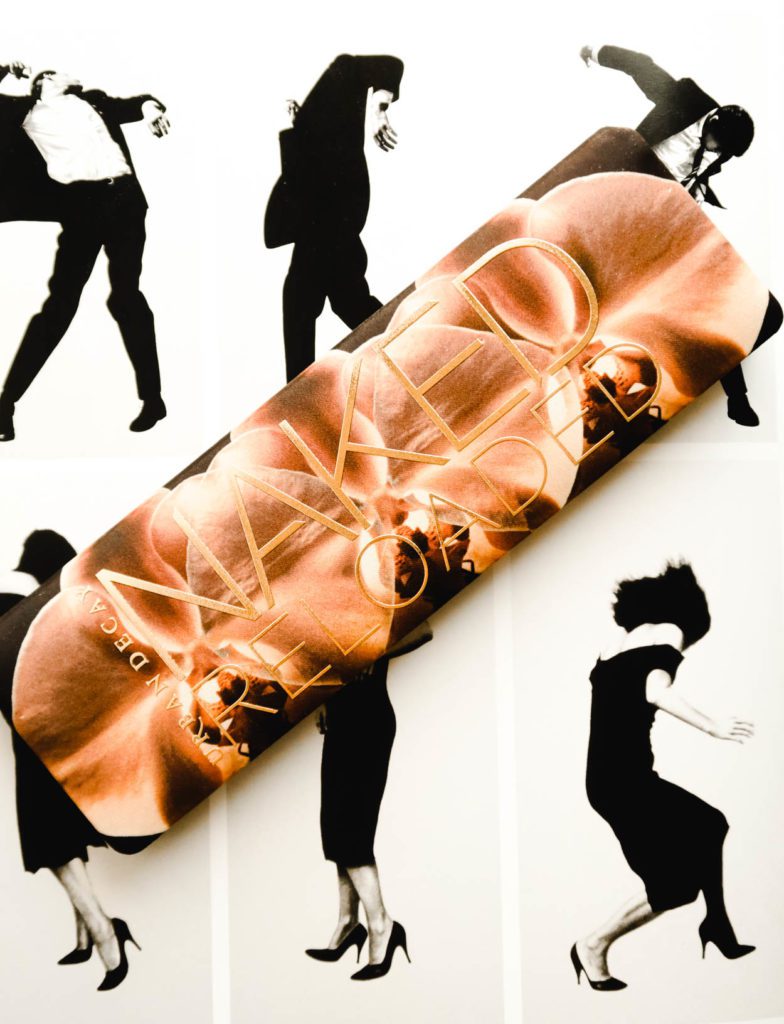 My Thoughts On The Palette
I feel like there hasn't been that big of a buzz surrounding this palette than some of the other releases from Urban Decay. Considering how popular the original Naked palette was, I was kind of shocked by that. After all, it was the first palette that really set off the craze in my opinion.
The Naked Palette went through a major transformation. Here are some of the differences you'll notice with this palette:
There is not a brush or eyeliner included in this palette
The palette is a soft plush, not a hard plastic case like we've seen previously
There are a lot of gold details on the outside as well as the inside of the palette
It's only $44.00
4 of the pans are larger in size than the other 8 that are included
So yeah, this palette is different from what we've seen before and for the most part, I do enjoy it. I always get a lot of use out of the warm-toned brown shades. They're my go-to everyday makeup shades I reach for daily. Plus I like the mix of velvet textures included in this palette: mattes, shimmers, and metallics.
Also, there is a nice sized mirror included on the inside of the palette and the colors of the eyeshadows are printed on the inside of the packaging as normal. The palette itself is very sleek and slim. That I appreciate. It's got the classic gold lettering and I love the addition of the orchids on the front. It is a beautiful design.
There are a lot of positives with this palette, but I think there are some negatives that I would like to address as well. What I've noticed about this palette release is that I've been getting A LOT of messages of people telling me that they're on the fence about this palette. A lot of these people are:
people that already owned and LOVED the original Naked Palette
have the Anastasia Beverly Hills Sultry Palette
already own a lot of other eyeshadow palettes, primarily neutral ones
Here are where some of my negative issues come into play with this palette. Nothing major, BUT there are some things that I just don't like about the palette. If we're being hoenst, there is probably a ltitle bit of something in each palette that we own that we don't love, right?
For one, I'm over the addition of a peachy/orange shade being included in palettes. For me, they aren't a color that I wear all of the time or reach for daily, so I'd rather see something else included.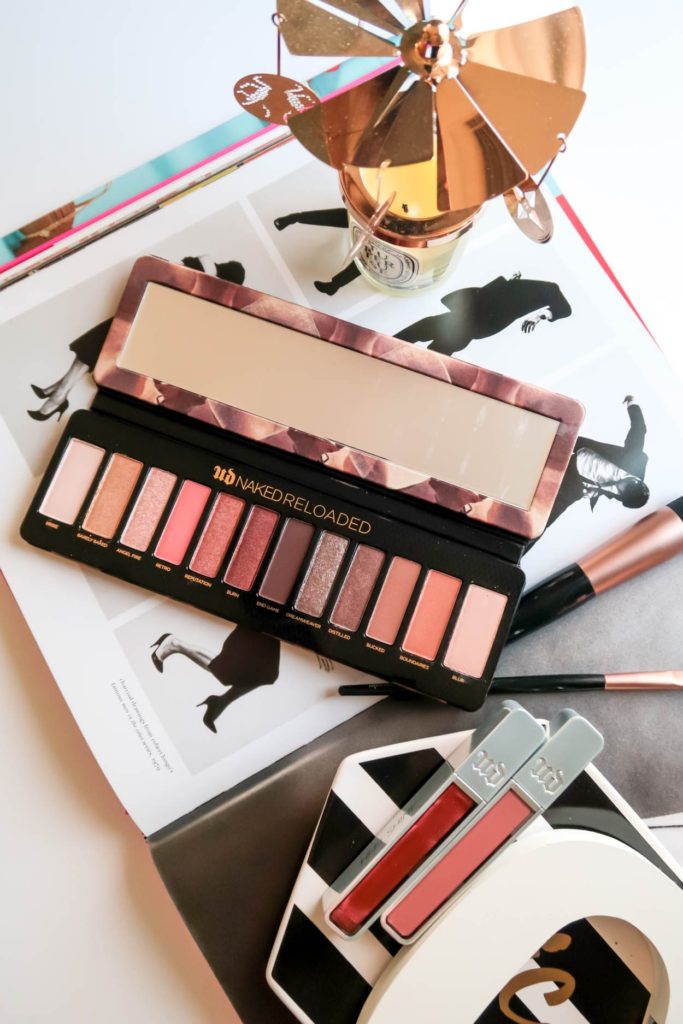 Also, some of the colors included are very powdery and chunky. Sure, mattes will sometimes be a little bit on the powdery side, so in my opinion, with a lot of these shades, you need to wear a primer with them to get the best color payoff. Dreamweaver is a very chunky, sparkly color that 100% needs a primer to make it a wearable color. It's VERY chunky.
Since the original Naked palette retailed for $44.00 as well, I would have loved to see something "extra" thrown into the palette. A lot of people enjoyed the dual-ended brushes, some people would have rather had a dual-ended liner. I don't know, SOMETHING would be nice since we are paying the same price as the original, but getting less for our money.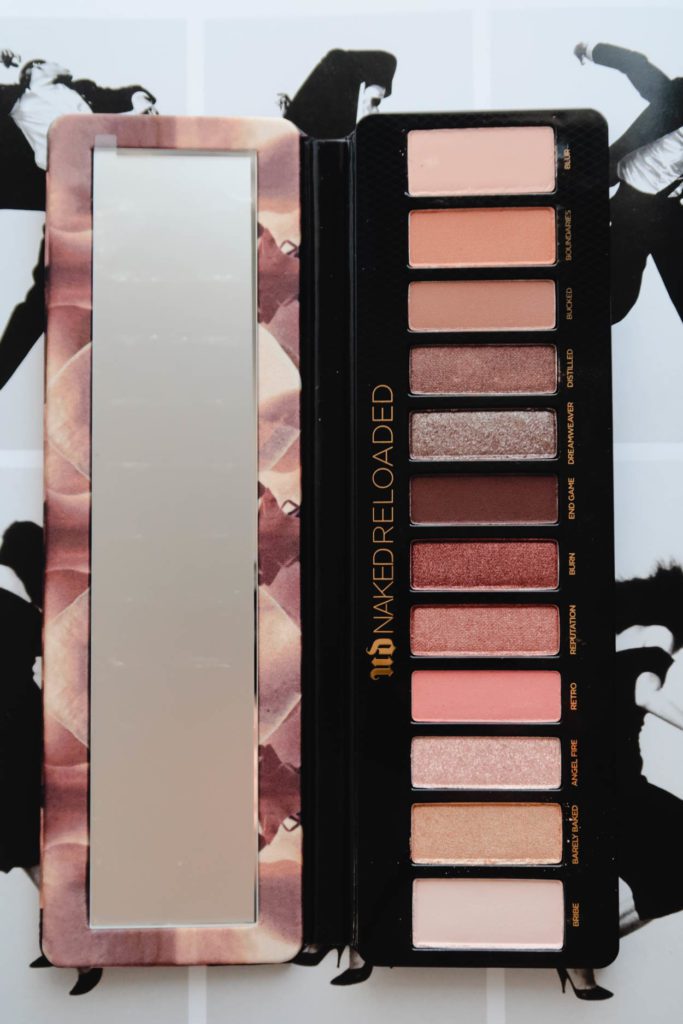 Colors in the Naked Reloaded Palette
Bribe: This color doesn't show up on me at all. It is basically the color of my skin tone exactly
Barely Baked: Metallic Gold that is very pretty
Angel Fire: Rose Gold with Glitter that is pretty sheer
Retro: Peachy Matte Shade that is very pigmented
Reputation: Another rose gold with shimmer but a warm-toned shade (one of my favorite colors in the palette)
Burn: This is a metallic copper shade with a hint of burgundy
End Game: Matte chocolate brown that is very, very pigmented! Would be a great liner color as well.
Dreamweaver: This is the only color that I feel gravitates towards being a cool-toned shade. It features 3D glitter
Distilled: Metallic bronze shade
Bucked: Matte Brown
Boundaries: Matte Terra Cotta
Blur: Matte Nude with a slight blush pink tone to it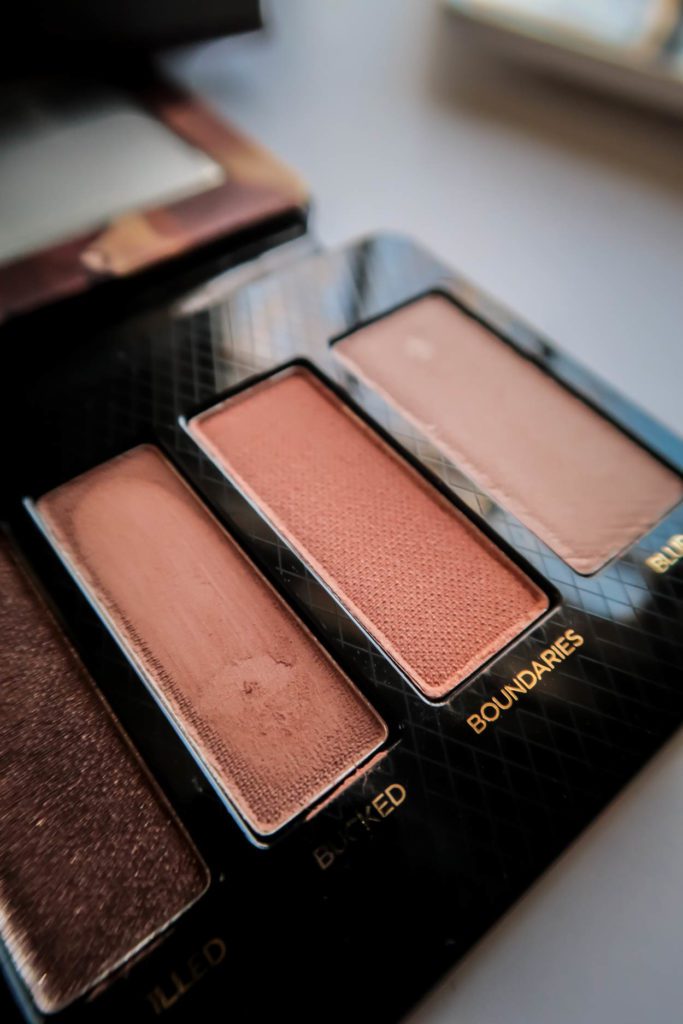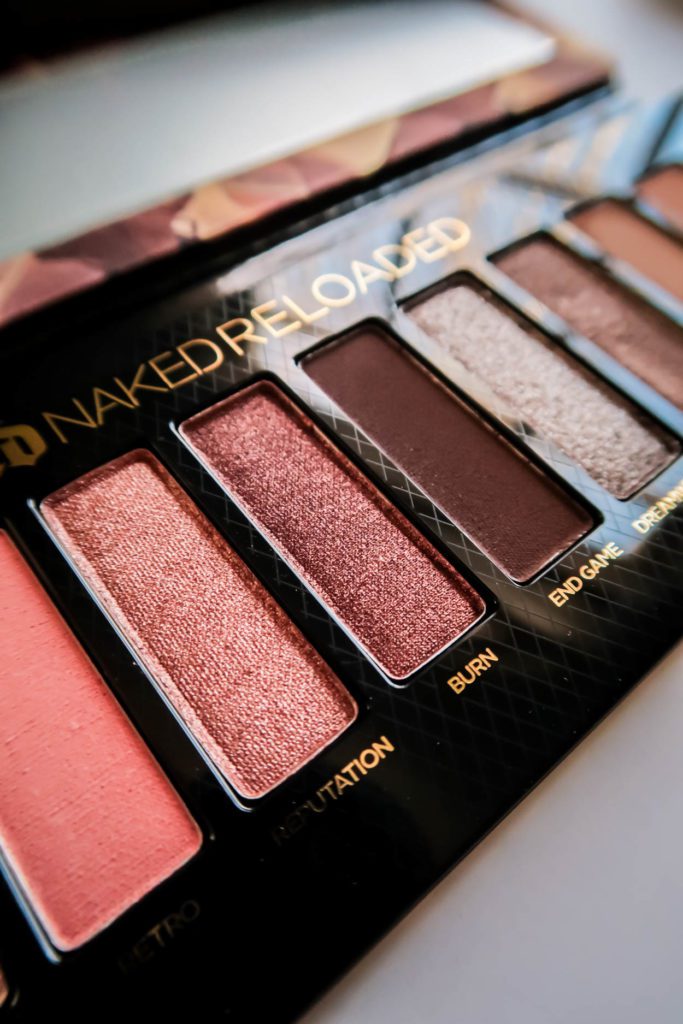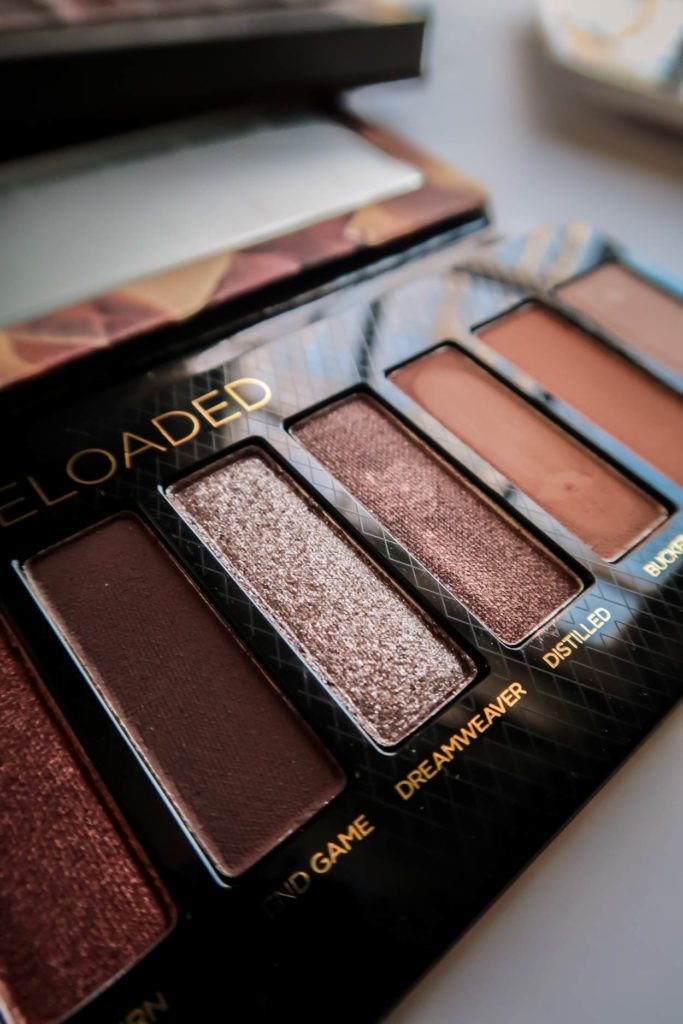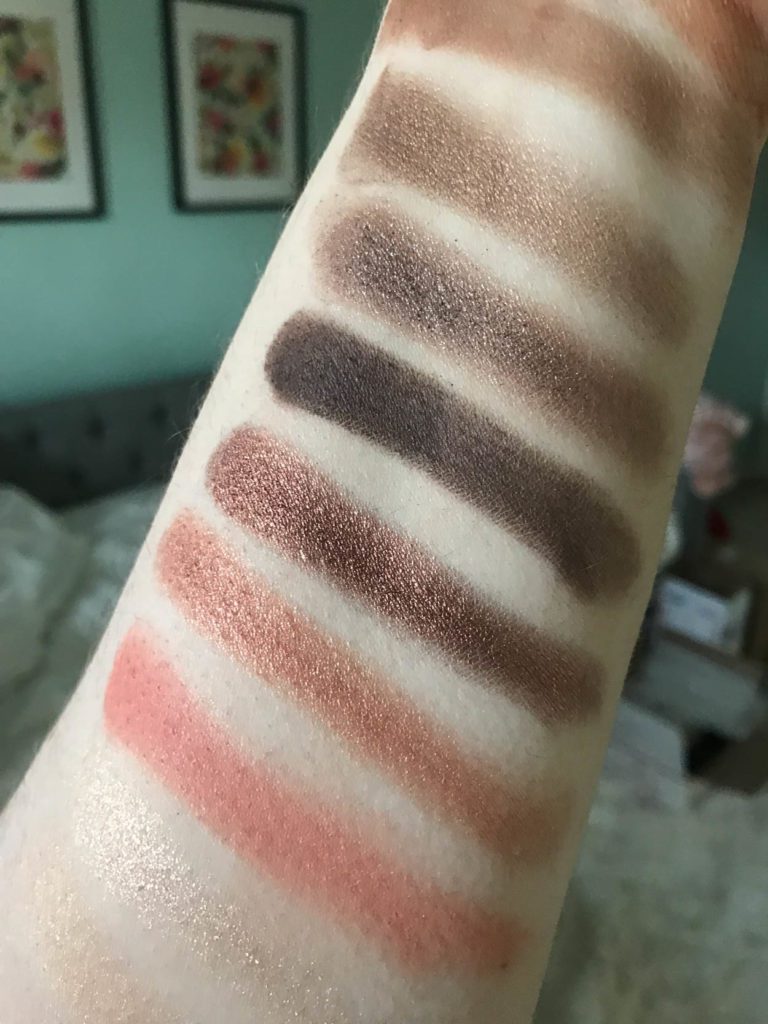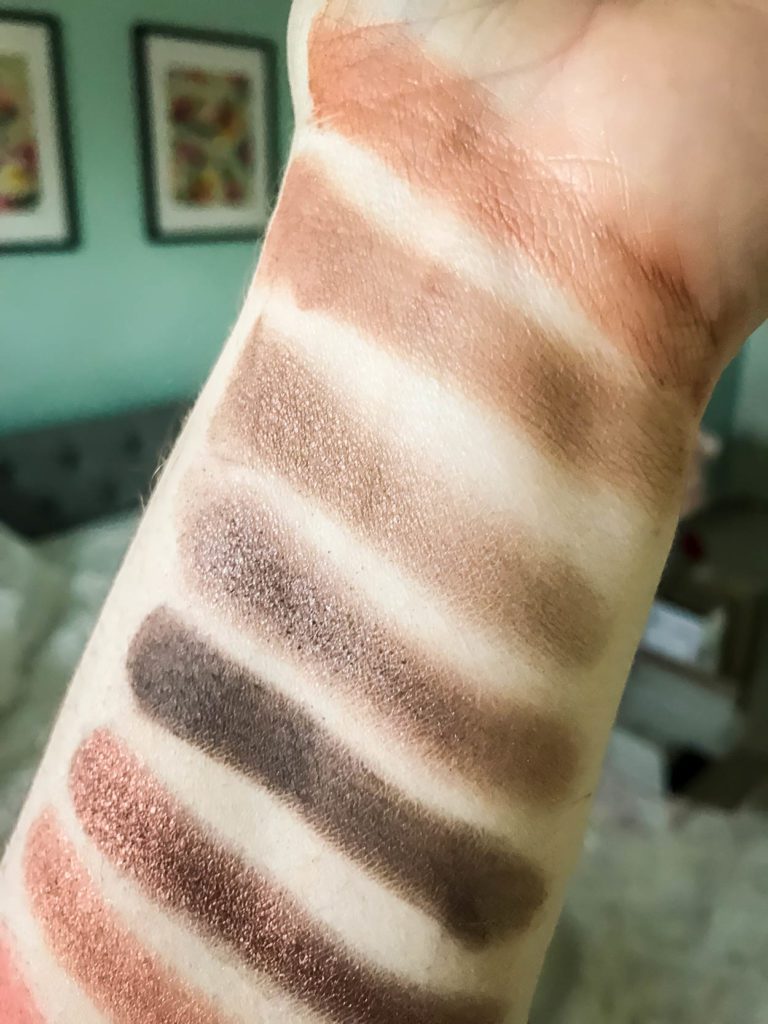 How Is This Palette Different From The Other Naked Eyeshadow Palettes?
This Urban Decay palette is different from the rest of the other Naked Palettes, but there are some similarities. I'd say as far as texture and the actual consistency of the palettes, you will find that the Naked Heat and the Naked Cherry are most similar.
The packaging, as we discussed, is different. The original Naked palette was a velvet texture and the rest of them have been hard plastic-type casing. We no longer have the addition of a brush or eyeliner either. So the Naked Reloaded Palette is sleeker and slim as a result.
If you're looking for good eyeshadow palettes, Urban Decay Naked palettes are incredible in my opinion and come in a variety of colors, textures, and formulas. They're the brand that I always turn to for exciting launches and new products to wow me.
I won't say that I'm not impressed with the Naked Reloaded palette because I am. However, if you have a lot of other warm, neutral eyeshadow palettes, you'd probably be ok to skip this one. This is a good try for Urban Decay, but I miss the original.
If you're beauty obsessed and feel like you have to have this palette, I think you will really enjoy it. The colors are beautiful, the textures are fun to play with and you are getting a beautiful palette.
Urban Decay Naked Palette Collection
Available online and in-stores now!
Urban Decay Naked Reloaded Palette