The newest launch from Urban Decay is their Naked Honey Eyeshadow Palette. When I first saw pictures of this release, I wasn't super impressed. It didn't seem original or anything that different. I was shocked when I saw a PR package arrive that included this palette. So I got a first hand look at this new release and I have to say, I'm WAY impressed.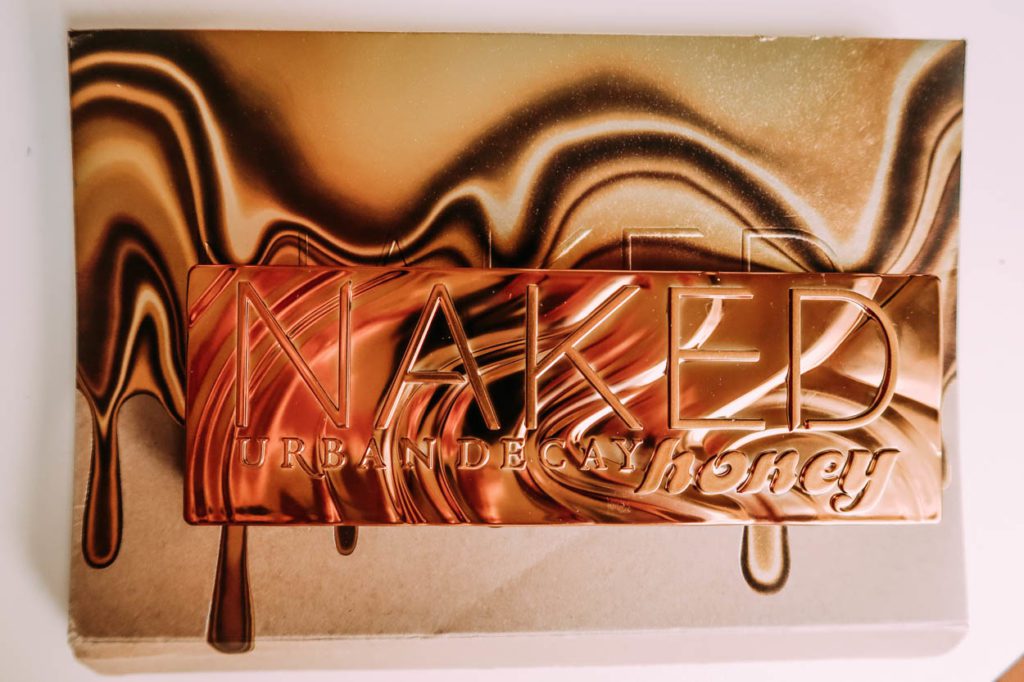 Naked Honey Eyeshadow Palette
I have to say that I love the packaging on this Naked palette. It's sturdy, it features a mirror and you'll also receive a dual-ended brush included in the palette. I like this style of packaging better than the one we saw in the Urban Decay Naked Reloaded Palette.
Appearance wise, I'd have to say that I'd give this five stars. It's a really gorgeous eyeshadow palette. It seems sturdy and I love that it features a mirror. This is a palette I can see myself traveling with for sure.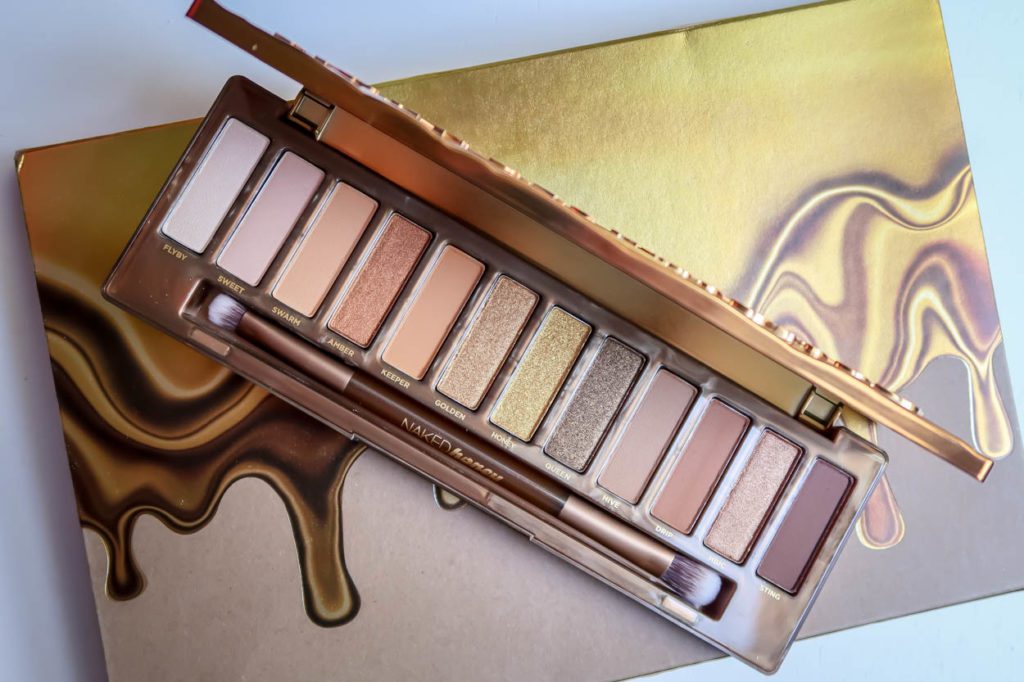 Raw and sticky sweet – just the way nature intended. Get hooked on Urban Decay's Naked Honey Eyeshadow Palette; its 12 golden neutrals include classic golds, warm ambers, and rich chocolate browns. Reach for Amber (it practically glows), create the perfect hazy, smoked-out eye with Sting (warm brown matte), or get hooked on Honey (intense gold metallic) for the ultimate '70s statement eye.

Blending your best look, from daytime matte to sultry metallic, is easy since the Naked Honey Palette comes with a vegan and cruelty-free double-ended brush. You won't find another palette that's this sweet.

Shades:Flyby (ivory satin)
Sweet (neutral beige matte)
Swarm (soft mustard matte)
Amber (metallic copper shimmer)
Keeper (mustard brown matte)
Golden (rich gold shimmer)
Honey (intense gold metallic)
Queen (golden brown shimmer)
Hive (warm brown matte)
Drip (warm reddish-brown matte)
HBIC (rosy bronze shimmer)
Sting (deep warm brown matte)



Ulta
Warm-Toned Eyeshadows
The thing I love most about this palette is that even though we've got another warm-toned eyeshadow palette, the colors in the Naked Honey Eyeshadow Palette tend to lean more towards yellow. Lately, we've seen so many orange/red based eyeshadow featured in palettes. This is a nice departure and I find these more wearable.
I always love the mix of textures that Urban Decay includes in their eyeshadow palettes. This features mattes, shimmer and metallic shades. Like I mentioned above, when I first saw photos of this palette released, I wasn't that interested. However, seeing it in person totally changed my attitude about this palette. It's beautiful and I'm very into the golden honey tones that are included in the Naked Honey Eyeshadow Palette.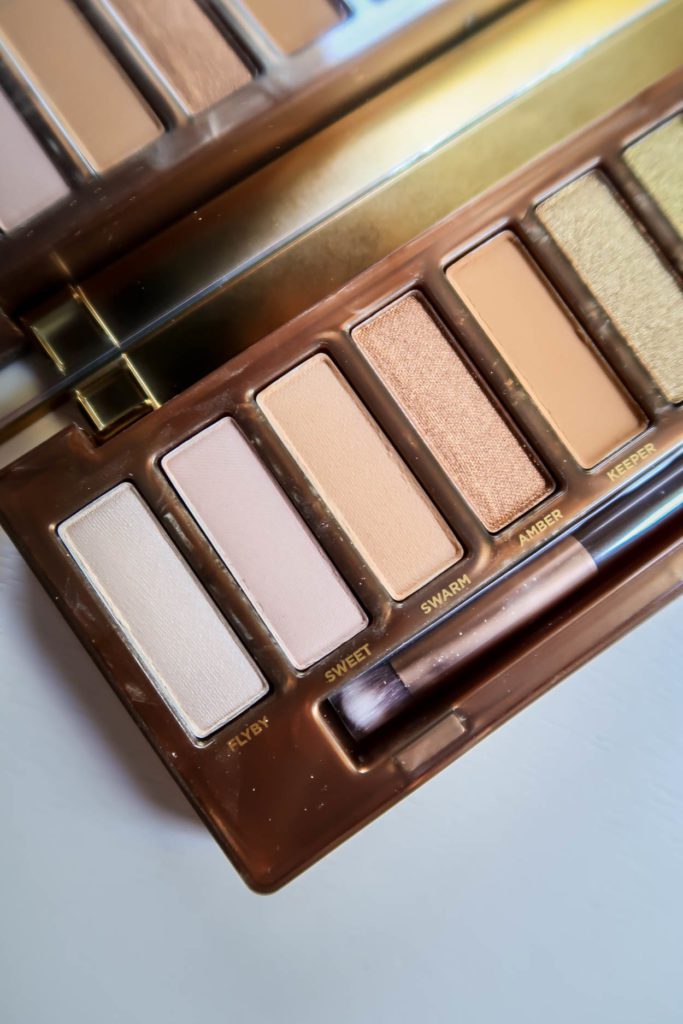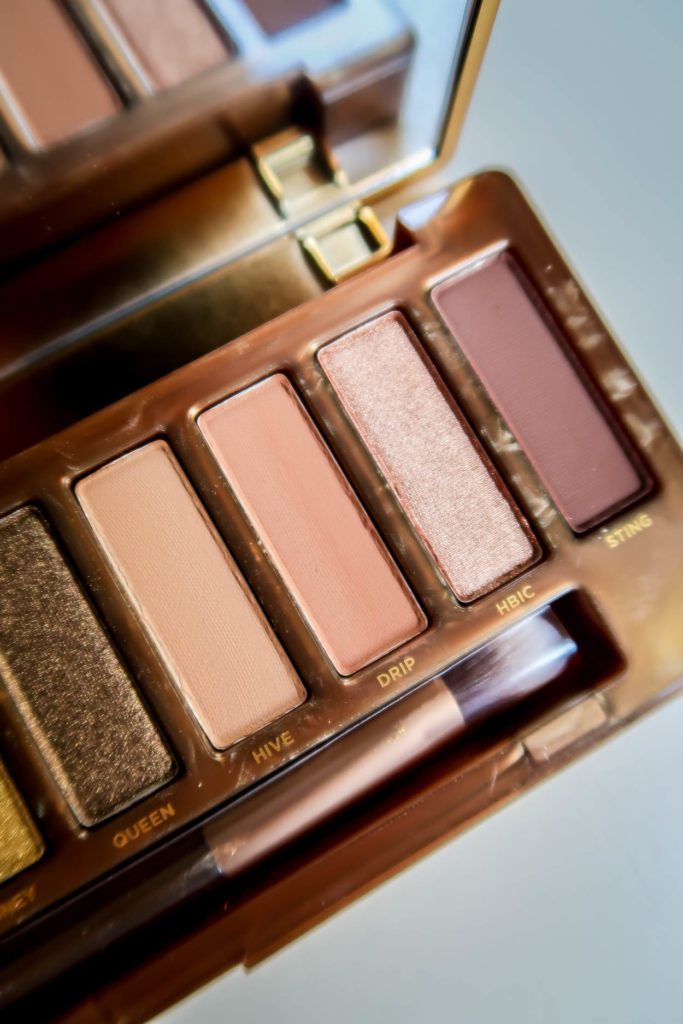 Buy or Pass
I'll be honest with you: it's a beautiful palette. Are there dupes of these colors available? Probably so, but this is an eyeshadow palette that will be gorgeous for all the fall looks you'll be creating. I'm sure if you google dupes for this palette, you'll find answers. However, I still think it's a palette worth picking up.
Colourpop Uh-Huh Honey palette features some similar yellow-based shades.
The Naked Eyeshadow Palette will retail for $49.00 which is right on target for what most of their releases have been. I love that they included a brush again as I know so many people really enjoy having one included in the palette. You'll have twelve eyeshadows included in this palette. That breaks down to each eyeshadow being around $4.00.
Palette Release Information
This palette will be released online on September 13th. You can purchase it at both Sephora and Ulta stores, as well as UrbanDecay.com. There will also be other products releasing in the Honey Collection from Urban Decay so be on the look-out for those soon.
Shop The Urban Decay Naked Honey Palette