When it's hot and humid outside, you won't find me wearing a lot of makeup. Instead, my everyday makeup routine is much more simple. However, it still has me looking put together and it's so very simple to do!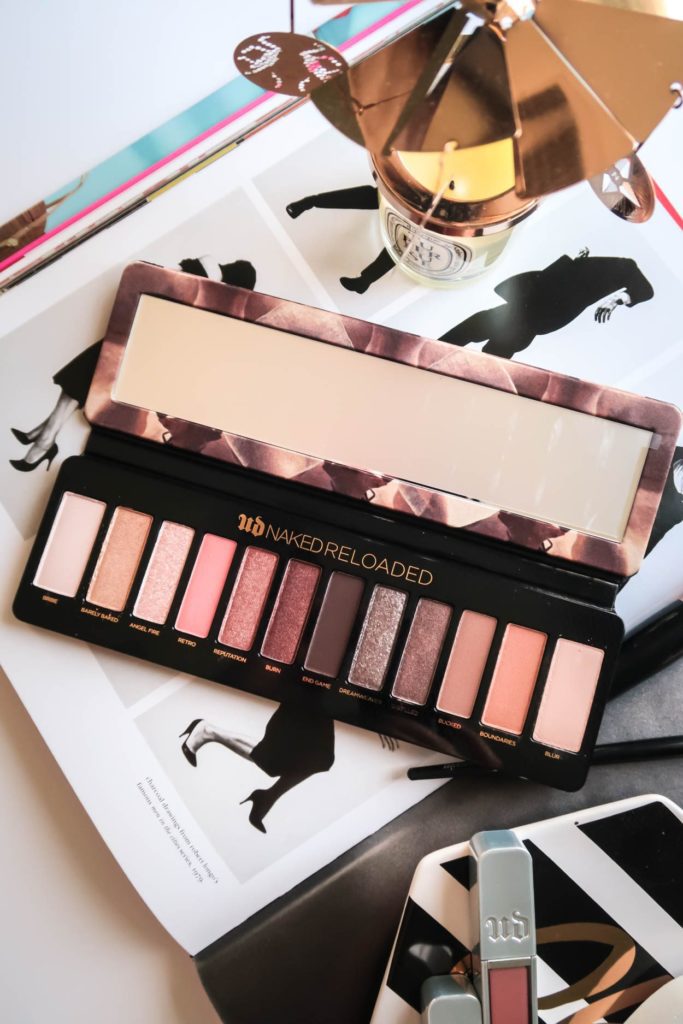 First things first, I swear by a good skincare routine. This, to me, is even more important than the makeup I'm wearing because if my complexion is out of whack, dehydrated and not taken care of, makeup is only going to do so much.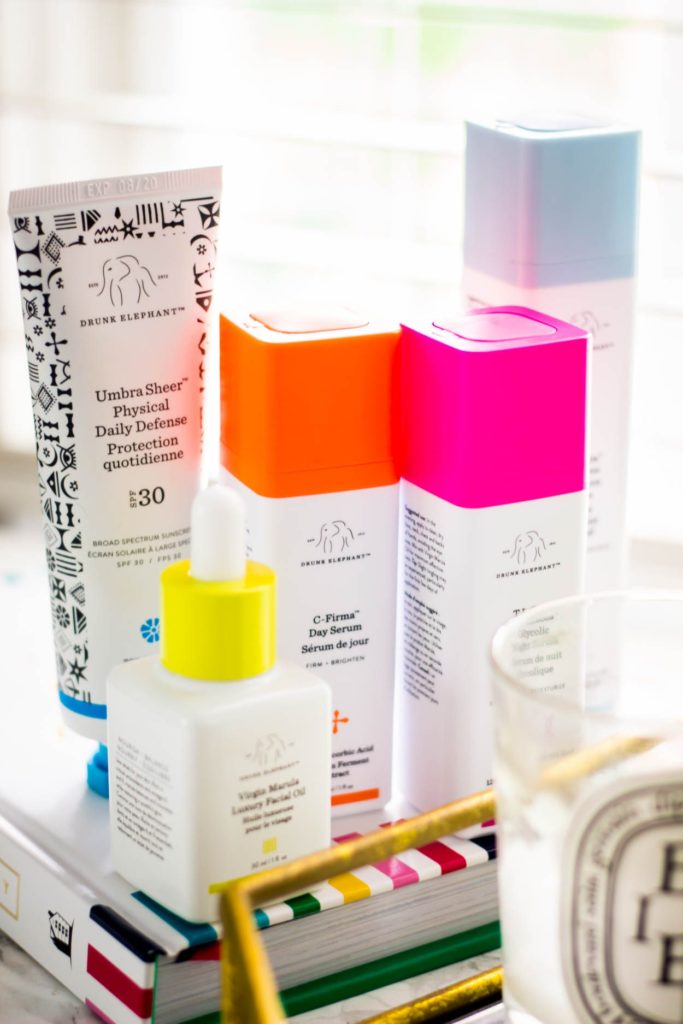 I like to at least do a light cleanse, tone, hydrate (serums or essences) and a moisturizer with an SPF. If your go-to moisturizer doesn't contain an SPF, no worries! You can just add one to your daily AM skincare routine. Also, don't forget your eye cream! Want to know my current skincare routine?
Need a cheat sheet for figuring out what order to use your skincare products? I've created one for you!
Foundation and Concealer
For my everyday makeup routine, a good foundation and concealer is a must-have. I've been testing out the Maybelline Superstay Full Coverage Foundation as it has been recommended to me as a foundation that is great for oily skin types and it doesn't budge! I'm still testing it out, but another one that I have used for as long as I can remember is the it Cosmetics CC+ Cream. It has amazing coverage AND has an SPF 50 included.
After my foundation is on, I'll apply a good concealer. If you have dark circles and want/need to fake 8+ hours of sleep, I STRONGLY suggest using it Cosmetics Bye Bye Undereye. It's a corrector that you apply BEFORE your concealer. My go-to concealer is normally the NARS Radiant Creamy Concealer in the shade vanilla, but I've been testing the Charlotte Tilbury Magic Away Concealer in the shade number 3.
Need help figuring out what type of foundation is best for your skin type? I've got you covered!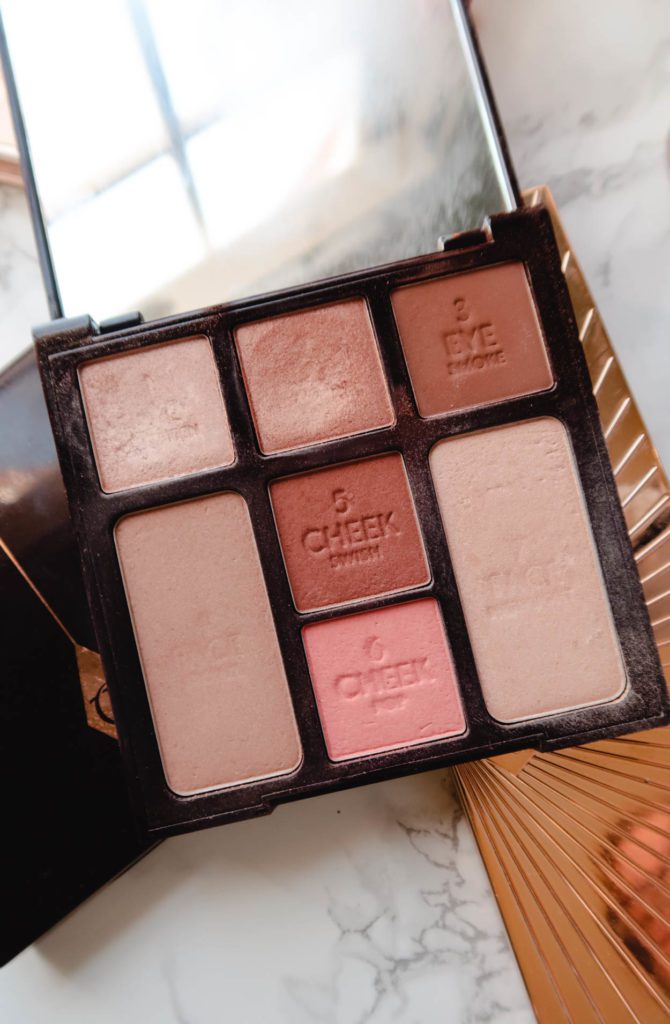 Eyeshadow
I honestly mix my eyeshadow looks up when it comes to my everyday makeup routine. Some days I just throw on the Urban Decay Eyeshadow Primer in Sin because it's this beautiful wash of shimmer. Other days I'll use my Charlotte Tilbury Instant Look in a Palette. I've also been very into the Urban Decay Naked Reloaded Palette. It's a gorgeous collection of colors.
I think another great product is a cream eyeshadow. They don't budge and I think they're so easy to apply. One of my favorites includes the Laura Mercier Caviar Sticks. You can apply them with your fingers or use a brush to blend them out. Easy! Also, you can't go wrong with a MAC Cosmetics Paint Pot!
Eyeliner and Mascara
I tend to stick with warm bronze/brown tones when it comes to eyeliner. I don't like how harsh a black eyeliner can be for an everyday makeup routine. That's what works for me, but as I always say, you do you! My favorite eyeliner formulas are either the Rimmel London or Urban Decay. If you're looking for another good drugstore option, I think that Pixi By Petra in the shade Copper Glow is gorgeous!
As far as mascara goes, lately I've been using the Urban Decay Perversion a lot. They just sent me a PR package and I've been giving it a try again. They also released a waterproof formula as well.
Bronze and Contour
Being that I'm about as fair as can be, I like to use a little bit of Bronzer to add some color to my complexion. It makes me look more "alive" and I like that I can also use a bit of a contour color to make my cheekbones pop and such if that's something I want to do that day. My two favorite bronzers are either the Physicans Formula Butter Bronzer or the Charlotte Tilbury Filmstar Bronze & Glow Palette.
My favorite contour has always been Kevyn Aucoin. Pricey? Yes, but I've had mine for so long and it's still basically like new. I don't contour every single day, but I lik to have it on hand for days when I want that extra pop.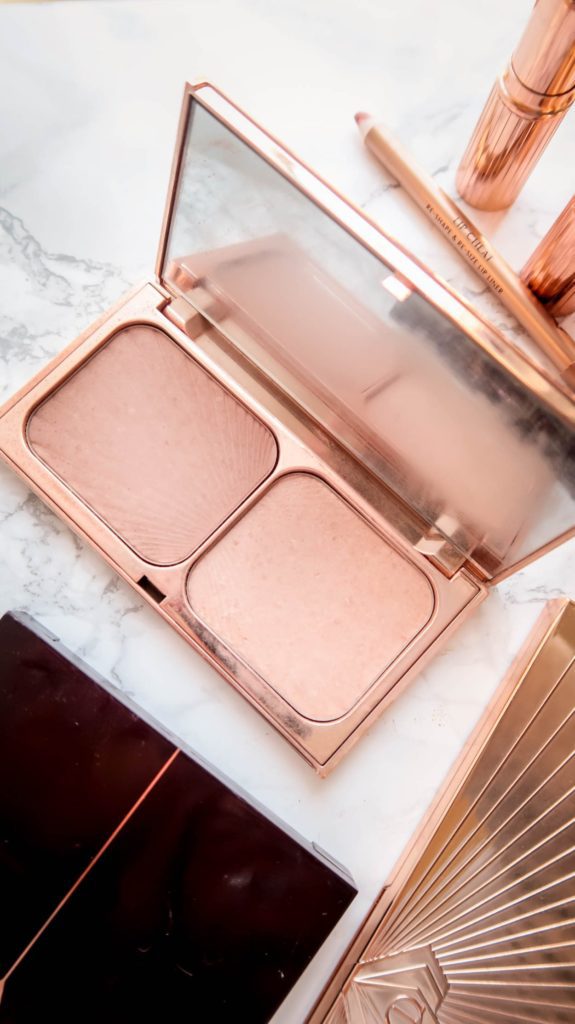 Blush and Highlighter
I'm a big fan of a pop of color on my cheeks. It can brighten up your complexion so much and give that extra oomph to your complexion. I will always be a mega fan of the NARS Orgasm Blush. It's the most stunning soft pink/coral blush and I feel like it goes well with all skin tones.
For highlighter, I have several that I turn to. For a natural, lit from within glow, I think that the highlighter from Charlotte Tilbury in her Filmstar Bronze and Glow Palette is stunning. It's my absolute favorite highlighter to use. I also love Catrice and their highlighters. Again, depends on the type of glow you want.
Setting Powders
A setting powder is a must-have product for my complexion. Without one, my makeup would melt off my face. I have been testing out the Maybelline Fit Me Loose Powder. It's a good drugstore version. I also LOVE, LOVE, LOVE the Hourglass Veil Translucent Setting Powder. I just ran out of it and plan on re-purchasing again.
Eyebrows
I just recently picked up a new eyebrow product from Sephora. I haven't used it enough to give you a real review of it, BUT I will say that if you are wanting an eyebrow product that is like a one and done product, this might be good for you!
I also always have a brow gel on hand. I've been using the Anastasia DIPBROW Gel instead of my normal Benefit gel. I've also got another one I've been testing, so be on the lookout for that review soon!
Makeup Setting Spray
I have been a long-time fan of the Urban Decay All Nighter Makeup Setting Spray. It has a temperature control technology that helps to keep your makeup in place, no matter what the weather is like. It's a great product to have on hand. I spritz this on my face after I apply my makeup. Just give it time to set.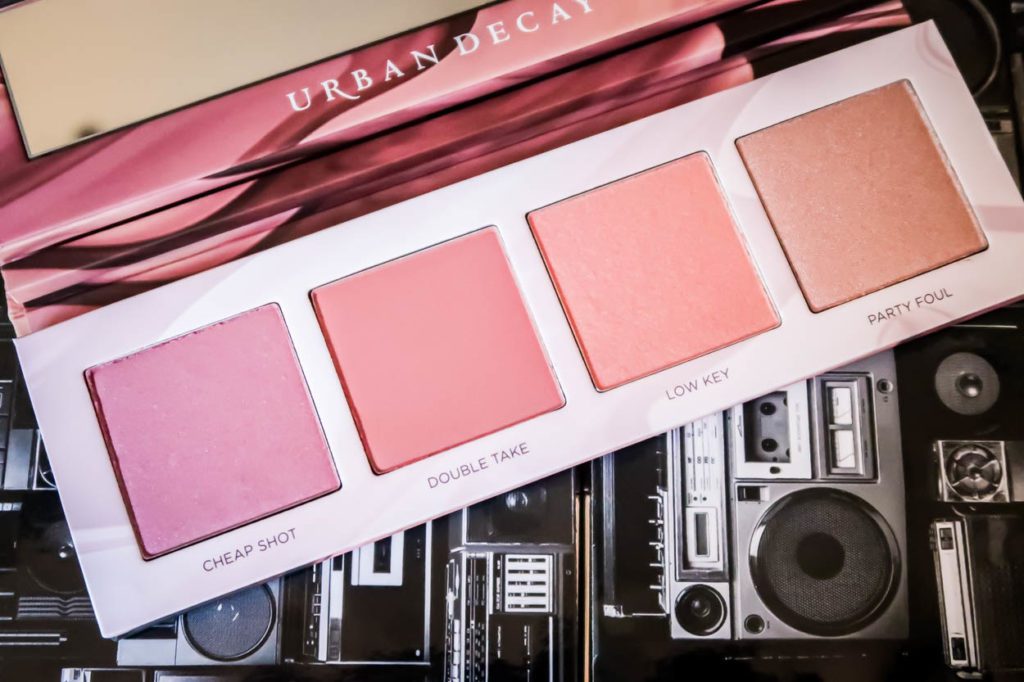 Lips
Two lip colors that I have been wearing non-stop are NYX Soft Matte Lip Cream in Stockholm and Charlotte Tilbury Lipstick in Pillow Talk. I'm eagerly awaiting CT to release her Hot Lips Lipstick 2.0 as I HAVE TO HAVE Jk Magic!
What does your current everyday makeup routine look like? Any stand-out products that you would mention?!?
Affiliate Links Included In This Post
Shop The Post