Do you know how to choose a good foundation for your skin type? What's your favorite way to apply that foundation? Today, I'm sharing my tips on how to choose and apply the best foundation for your skin type. Finding the right foundation for your skin type isn't that hard, it just takes a little bit of work.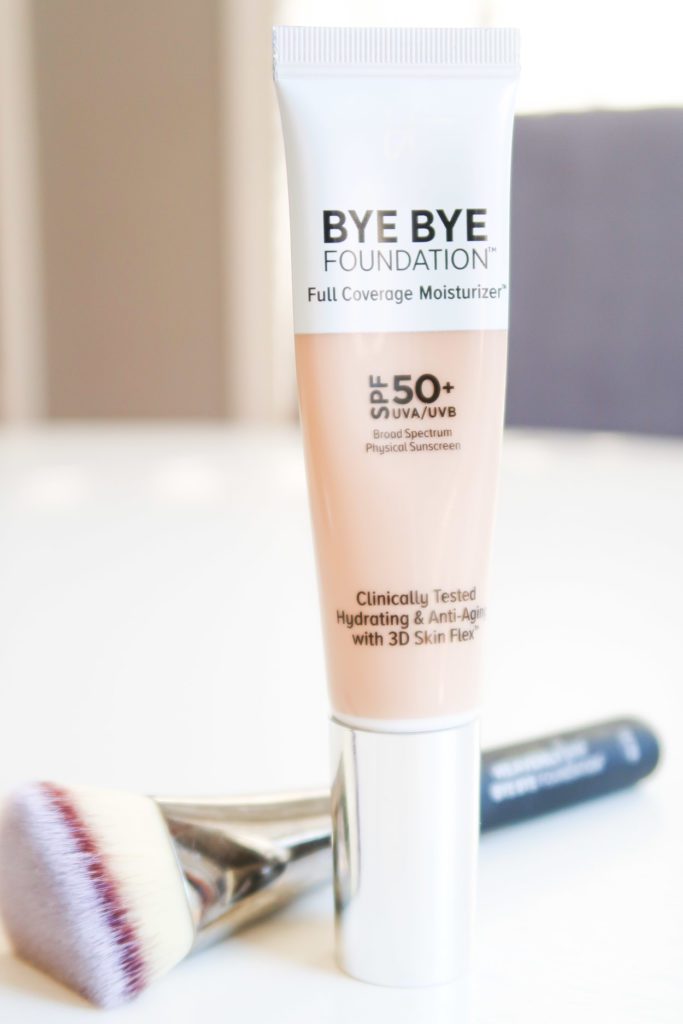 I've had a lot of conversations about beauty, but the ones that keep happening are the basic questions. Questions like these:
What's a good foundation?
Do I need a full-coverage foundation?
Is Mineral Makeup good for my skin type?
What's a good foundation for my skin type?
What type of foundation is good for oily skin?
What type of foundation is good for dry skin?
Is there a good cheap, drugstore foundation that you like?
What's a good matte foundation?
Is pressed powder good for my skin?
What are your thoughts on sheer foundations?
How do I apply foundation?
What's the best tool for applying foundation?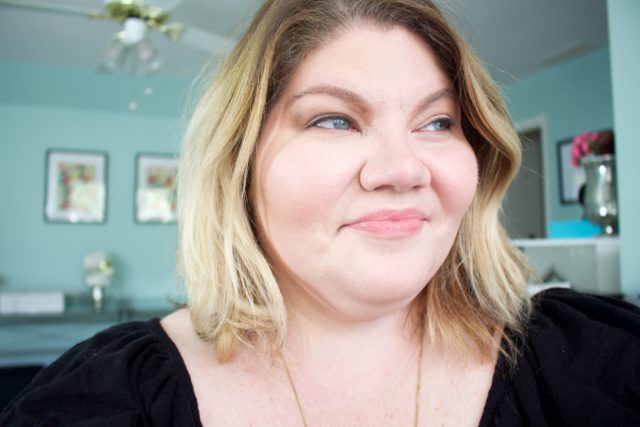 After countless conversations, I realized that women still want and need basic information about foundations, etc. While this can all be a little bit overwhelming, I'm sure by the end of this post, you'll be a bit more prepared than you normally might have been before reading this.
What Foundation Is Right For Me?
The thing with foundations is that there isn't just one type available. There are A LOT of different formulas out there nowadays and they're all a little bit different from one another. New formulations are released weekly it seems. Plus, if you're like me, you might own several different foundations. Maybe one is a light coverag and another is more of a full-coverage type.
Why I wear different foundations (which is a fantastic read if you're curious) is a question I answered previously on Simply Stine. In my opinion, I don't think all foundations wear great all year round. For me, I need a different foundation for when my skin is dry or, say for instance in the Summer, I need a foundation that's more geared towards oily skin types.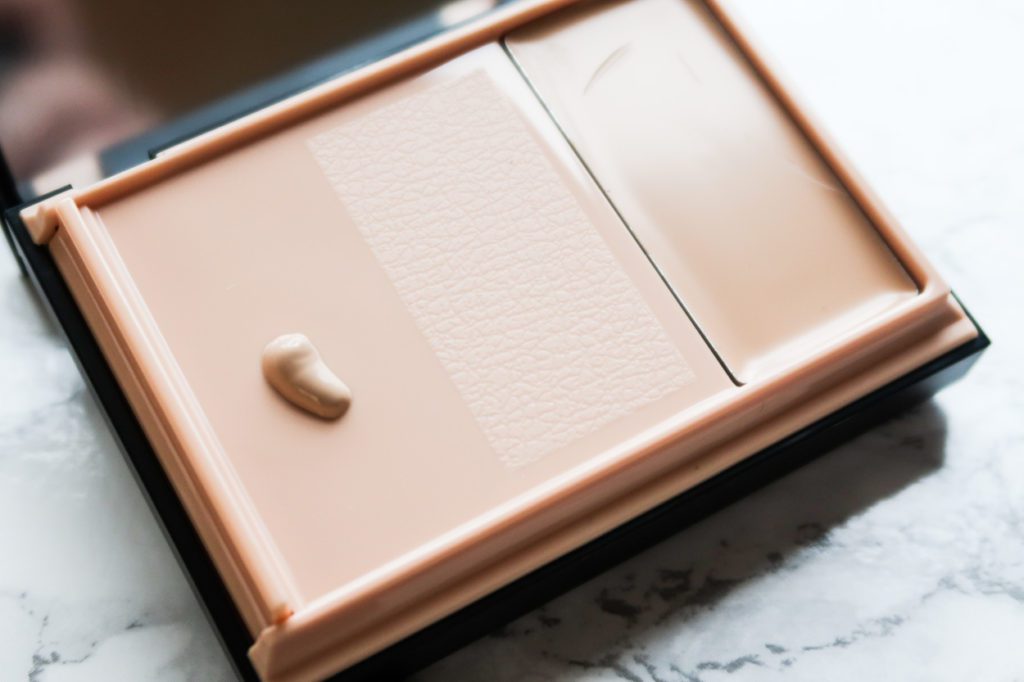 Different Foundations Formulas Available
Liquid or Cream
Powder
Tinted Moisturizer
Mousse or Whipped Foundation
Oil-based Makeup
Sheer Foundation
Matte or Oil-Free Foundation
Stick Foundation
Mineral Foundation
Shimmer Foundation
Waterproof Foundation
Cushion Foundation
I think one very important thing to take into consideration when selecting a foundation for your skin is to decide what kind of coverage do you want. Do you want sheer coverage? Light to Medium coverage? Or maybe you need major coverage and prefer a full-coverage foundation. Once you figure out what kind of coverage, it's easy to rule out quite a bit of products.
Light Coverage Foundadtions
If you're wanting a light wash of color to even out your complexion, I'd try a Tinted Moisturizer, Sheer Foundation or a Cushion Foundation. These products normally offer a very light wash of color. When I'm looking for a no-makeup look but still need something to even out my complexion, these are the products I reach for! Another great thing about using this type of "foundation" is that a lot of the times they contain skincare benefits as well as an SPF!
I've been using the D-Bronzi Anti-Pollution Sunshine Drops from Drunk Elephant on days when I want a little bit of color. I've even added this to my tinted moisturizers to add a bit of bronze to my complexion.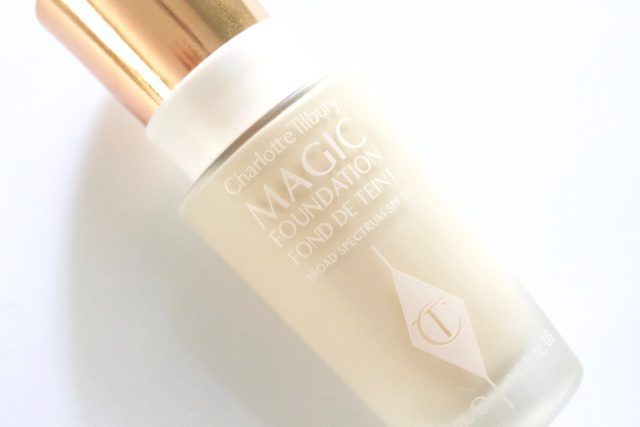 Light to Medium Coverage Foundations
If you're wanting a light to medium coverage, I'd opt for a liquid or cream foundation. You will want to try a couple of different products to figure out what formula you like best. This is a great time to go to your local (and trusted) makeup counter or a store like Sephora where they will offer you samples.
Normally with liquid and cream foundation, you can build up the product. So you'll layer it on until you get the desired coverage that you're seeking. We'll talk about the application of the foundations below.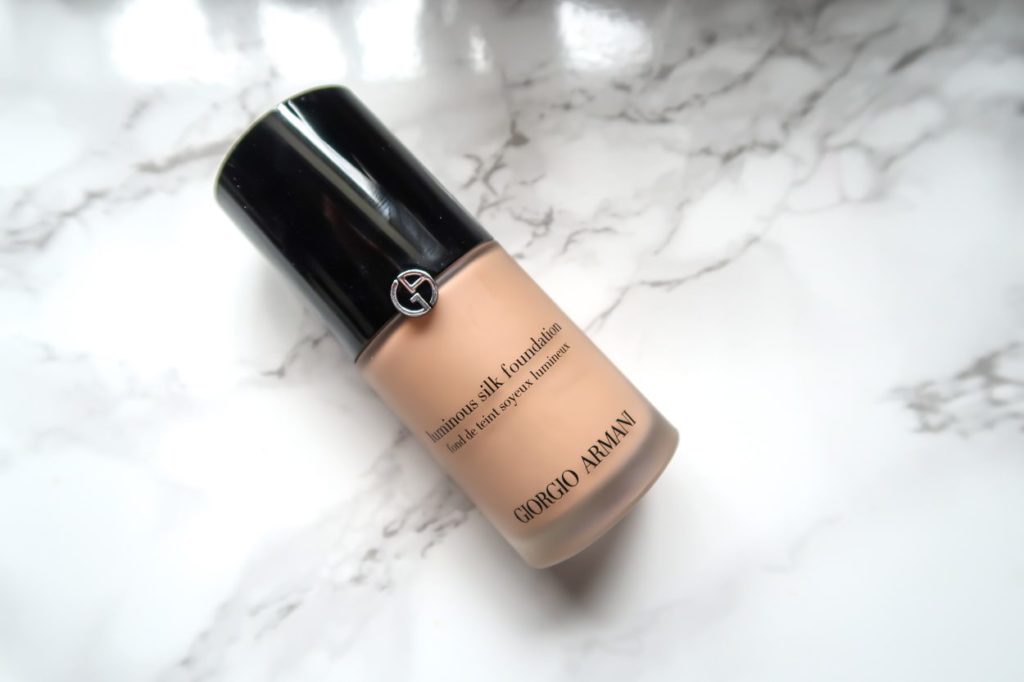 You'll want to apply the foundations, make sure that they don't oxidize during the day (turn color) and see how you like the formula. Is it the coverage you're looking for? Is it the right color for your complexion? These are things to take into consideration for all foundations.

Simply Stine
Mineral Makeup Or Loose Pressed Powder
If you're the type of person who hates the feeling of makeup on the skin, try a mineral makeup or a loose pressed powder. They are a great way to get coverage, but they don't leave your face feeling like you're wearing a lot of product.
I'm a big fan of Bare Minerals original Mineral Foundation and have used it for years. I also think that Tarte makes a fantastic mineral foundation that can actually give you a pretty full coverage look without feeling heavy! If you've never tried one before, I highly suggest it. I love a Mineral Foundation in the Summer.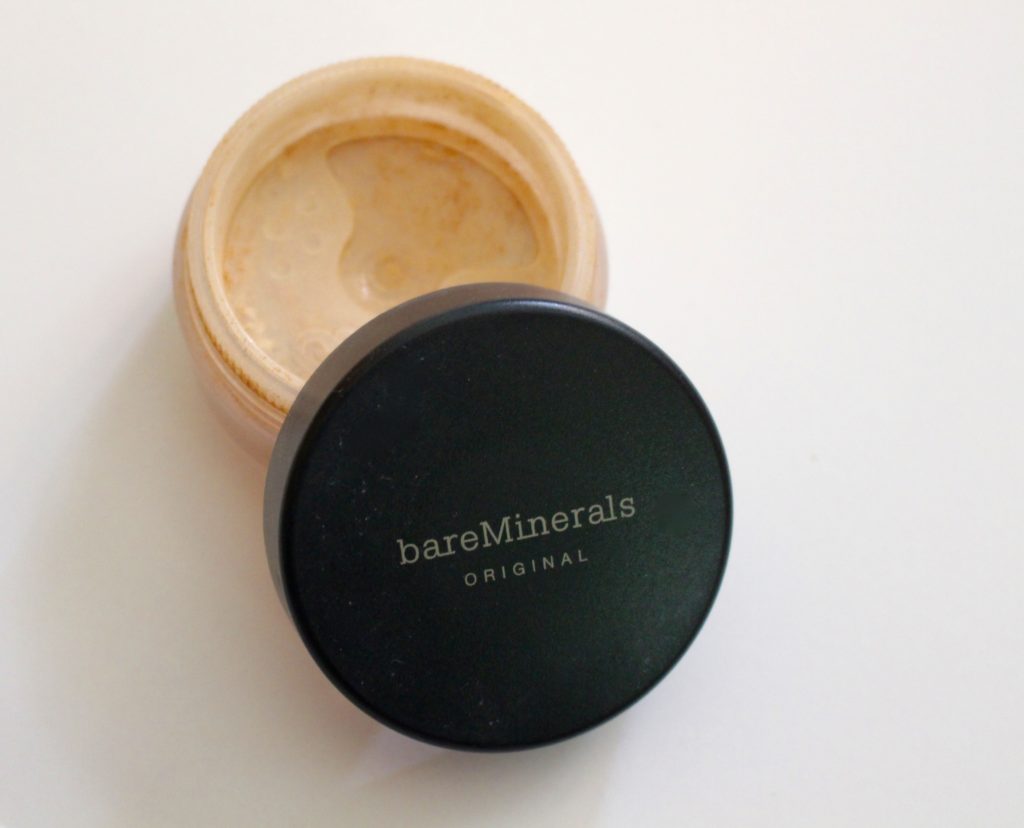 What Type of Finish Should You Wear?
I think the biggest thing to consider when choosing the best foundation for your skin is to take your actual skin type into consideration. Are you young and have pretty healthy normal skin? Then you might be able to get away with a lighter coverage formula. If you have enlarged pores and combination skin, you're going to want a more matte-finish foundation that won't settle into your pores and make you even oilier than you are! If you have mature skin, a lot of the times you need some radiance and a foundation that will illuminate your complexion. I'm not talking sparkly shimmer, I'm talking that lit-from-within glow.
It's normal to try a couple of products before you find your perfect match. Stores like Sephora and several beauty counters will offer you samples. Don't be ashamed or embarrassed to ask for a sample so you can try them yourself at home. I'm considered a "beauty expert" but let me tell ya, I'm always getting samples to try! With so many products out there, one product will not work the same for everyone. You gotta try them to see how they wear, if the color oxidizes as the day goes on, etc. Samples are your best friend when it comes to choosing a good foundation for yourself!
My Tips For Finding The Best Foundation Color For Yourself
Don't trust the store lighting or your bathroom lighting! You want to see your makeup in natural lighting so you can see if it really matches your complexion. Go by a window or even outside! Or even take a ring light that attaches to your phone (A makeup artist suggested this!)
Don't try it on your hand (Best place is bottom of jawline)
Do get samples if possible and see how they wear on you throughout the day. Sometimes foundations can oxidize throughout the day and change color on you!
Do get color matched if possible from a store like Sephora. They have a machine that can color match you and offer you every single foundation and concealer that will be a perfect match for your skin tone. Just make sure they aren't color matching you on any areas that are red or inflamed. That's happened to me.
Try to figure out your undertone. Are you cool or warm toned? Here's a great quiz to take to find your undertone if you aren't sure! PS I'm cool toned
When getting the samples, I get one that I think will work and one also lighter and one that is also darker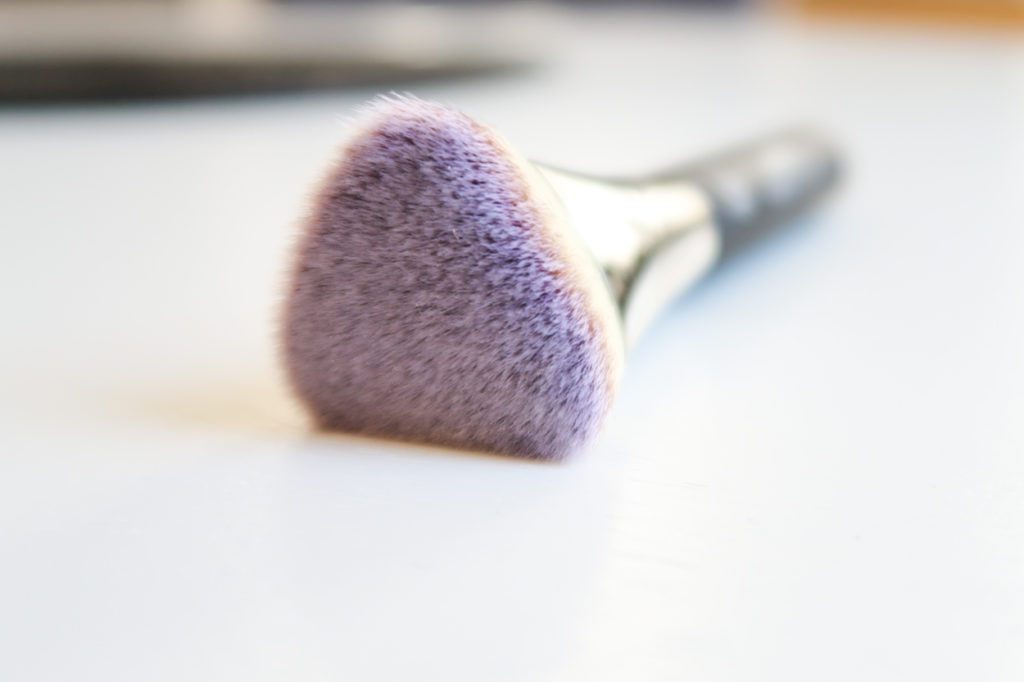 Customize Your Foundation Shade
One of the most complained about problems women have in selecting a foundation shade is that a lot of the time, there is not an exact shade match for their skin tone. I have this problem all of the time. Since I'm so fair, but I also have redness to my skin, I'm normally in between shades. To solve this problem, I'll go with a lighter shade and mix two shades together OR I'll use bronzer to warm up my face if the foundation is too light.
There are also products available for making products lighter or darker. I love these Shade Adjusting drops from The Body Shop or the pigmentation drops from COVER FX. You can add a lighter pigment to a too dark foundation or you can add a darker pigment to a foundation you need to have a little bit warmer. They're great because they're allowing you to customize your foundation colors!
How To Properly Apply Foundation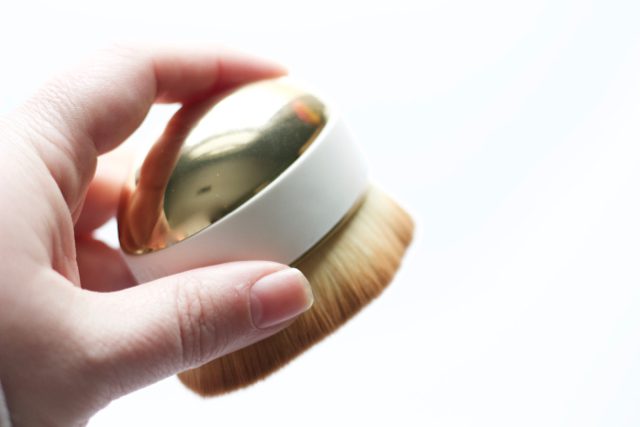 I think that depending on what foundation you are applying, the foundation itself normally determines what kind of tool you will use to apply the product. Also, take into consideration what type of coverage you want. Here are my favorite ways to apply foundation:
A dense brush:A dense brush will really pack in the product. This is great for when you want a very medium to full coverage look. You can buff the product into the skin with a brush like this or stipple it on, whatever works for you.
A soft brush: This brush is $6.00 and I love it for applying face products. It's soft, so it gives a very natural look to the face when using it for foundation application. I also use it for powder, bronzer and sometimes even blush. It's such a good brush that I own multiple ones!
A Beauty Blender: Thank goodness for the Beauty Blender. It's a sponge unlike anything you've ever used before and now they come in a variety of sizes. I often use a beauty blender because it gives such an airbrushed finish to the skin. If you make a mistake, a beauty blender can buff away any mistakes such as caked on foundation. It's an amazing product for foundation, concealer and other cream products that you'll use. You can't go wrong with a beauty blender!
A Stippling Brush: I love a stippling brush because they give you a light wash of color. They're great for liquid and cream foundations. Plus, they can be used for tinted moisturizers and even cream beauty products. I use mine all of the time! I dab the brush into the product and stipple it onto my complexion. Normally, the brush is black with white tips. I ONLY dip the white tips into the product.
An Oval Brush: The oval brushes are made for face and body! So not only can you use them for your foundation, but you can also use them for body makeup. They're pricey (at least the good ones are) but I think they're worth it. I love the bristles that these brushes have and I've always been very happy with my finished look. These run small to large, so try one and see which one you prefer! I love to use these for bronzing products for my legs as well!
Fingers: Some people just prefer to use their fingers for foundation and concealer application. It's not normally my preferred method, but sometimes I think the makeup products just apply better with the warmth of your fingers. If it works for you, go for it!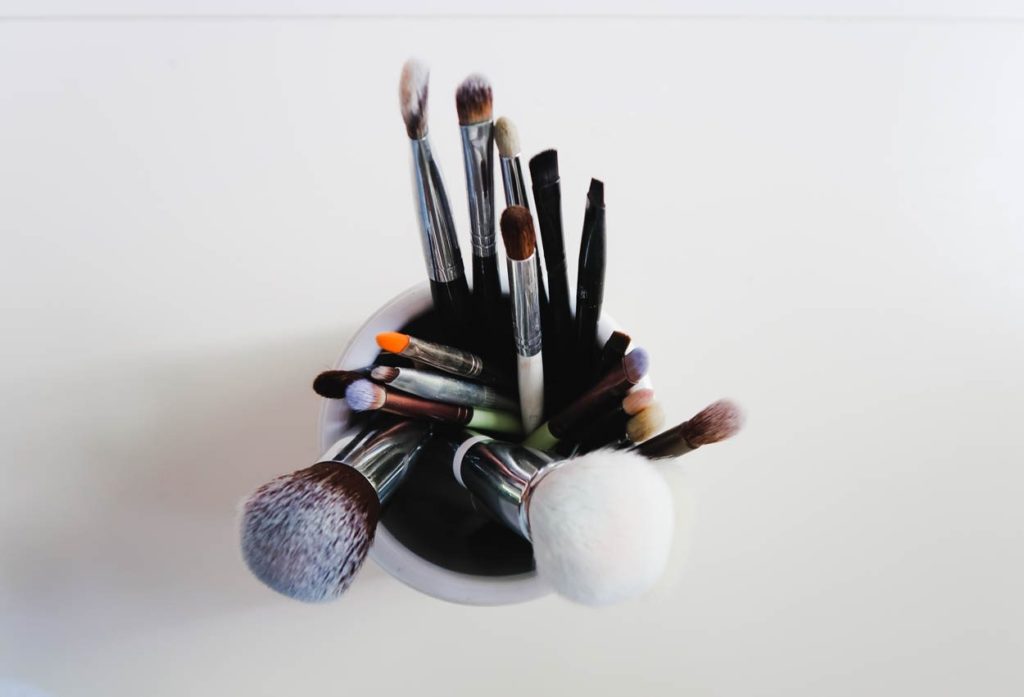 The key to a great complexion when it comes to makeup is how you apply the product. Obviously having well-prepped skin that is hydrated and ready for makeup is key, but the tool that you use to apply the foundation does make a big difference.
My biggest advice is to try different brushes and sponges. Find what works best for you and stick with that! What may work great for me, might not be the right tool for you to use. Have a couple of different tools available and play with them and learn what gives you the right look!
Most of all, try to have fun with it and experiment! Try a good mix of products (drugstores have fantastic return policies on beauty products also!) and find your perfect match!
What's a foundation and or makeup brush/sponge that you've been loving?
Shop The Post