I thought it would be fun to do a post showing how I've been wearing the Urban Decay Naked Heat Palette. Honestly, I love this palette so much more than I thought I would and I've been wearing it non-stop lately. The tones of the eyeshadows are so gorgeous and I love the mixtures of finishes. I can't get enough! Whether you're looking for a wearable daytime makeup look or you're wanting to amp things up a bit for a night on the town, here are two options that you could wear!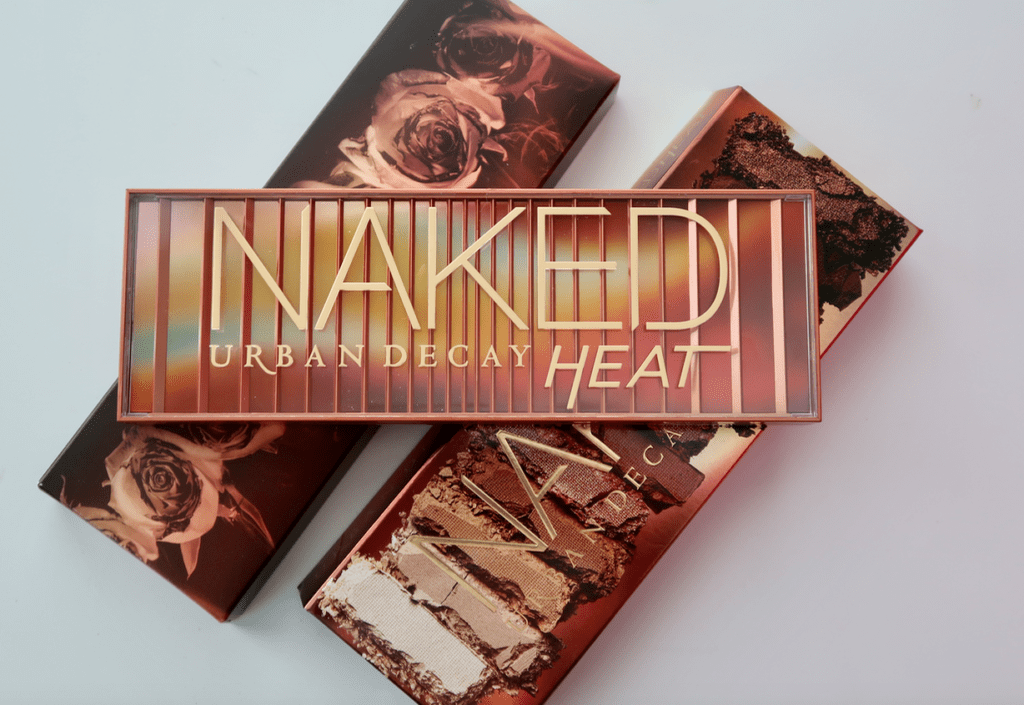 Did you miss my review of the Urban Decay Naked Heat Palette?
 The awesome things about the Urban Decay Naked Heat Palette are the variety of colors that they chose to include.  You've got tons of super wearable colors, but you've also got quite a few that will really heat up an eyeshadow look if you wanted to. See what I did there….
I don't know about you, but I LOVE rusty browns, golds and dark plum shades.  #GiveEmToMe I seriously wear them non-stop, all year round.  I also love a good neutral brown/taupe color. So with the combination of all of these colors, I get a lot of use out of a palette like this and I think you would too.
Day To Night Looks Featuring The Urban Decay Naked Heat Palette
My first look is something like what I'd normally wear daily.  I keep things pretty neutral and this palette has all of the options I need.  I pretty much use the first four colors and if I want to add a liner, I'll use ashes along my lash line for a little bit of depth.  Nothing too complicated, not much to it honestly, but the end result is stunning!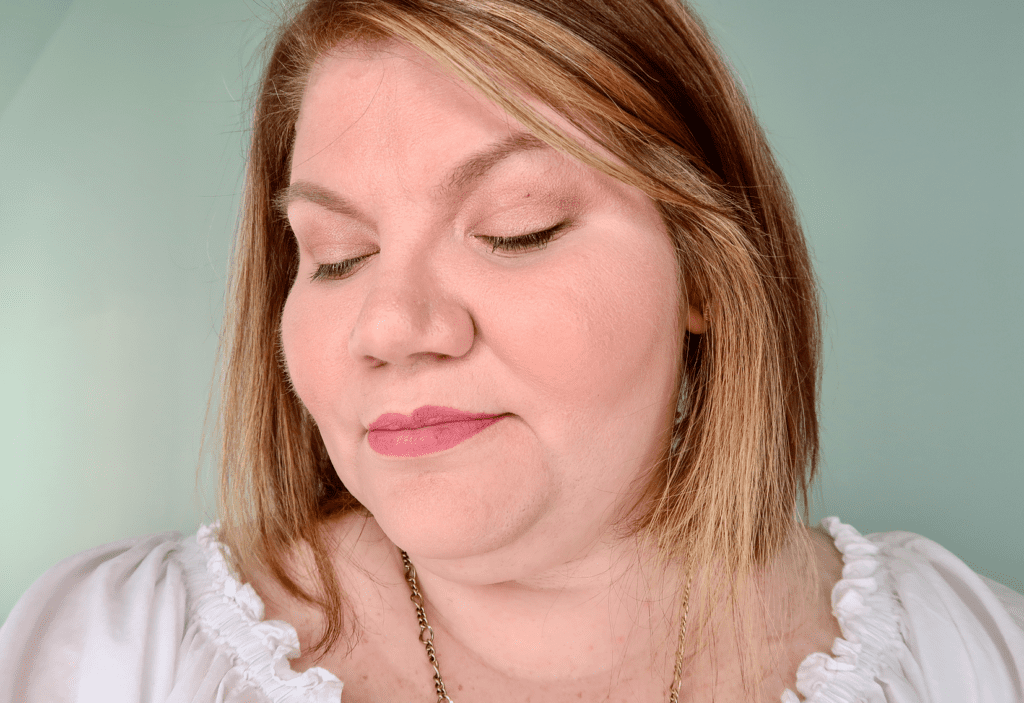 Chaser all over entire lid, Saucer and Low Blow in the crease and Ounce on the lid and under the brow bone. Blended everything nicely and used a brown liner on the waterline and the lower lash line.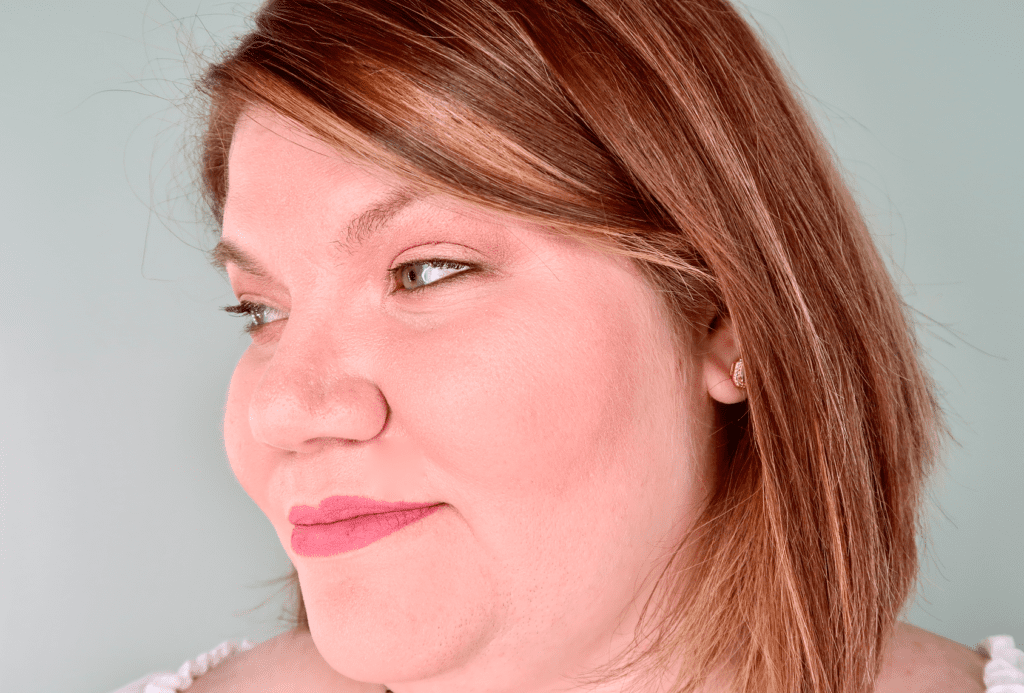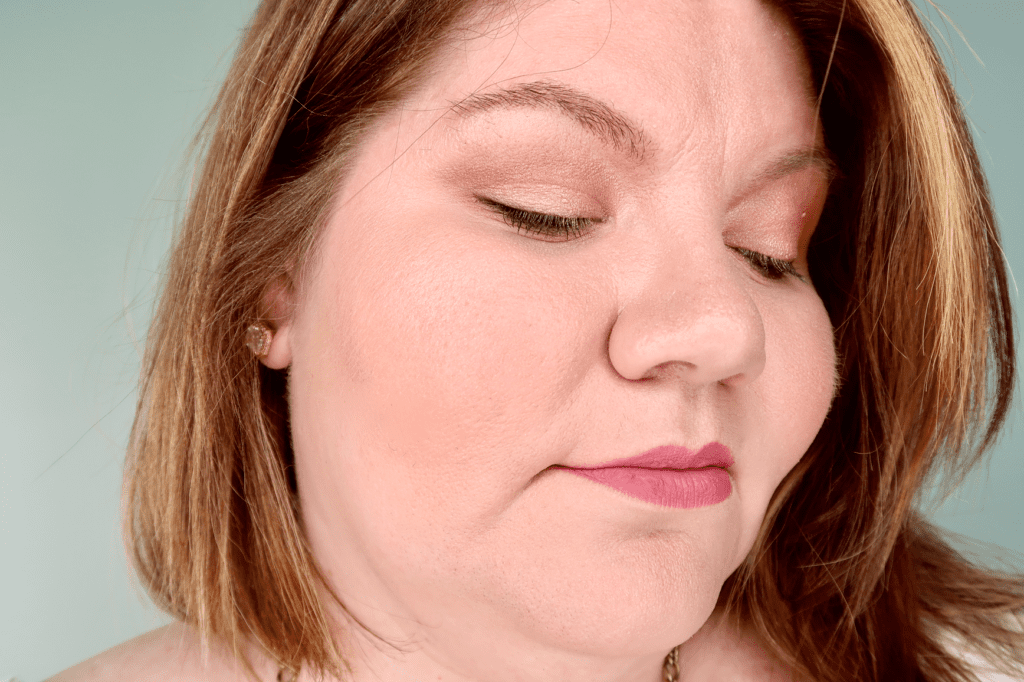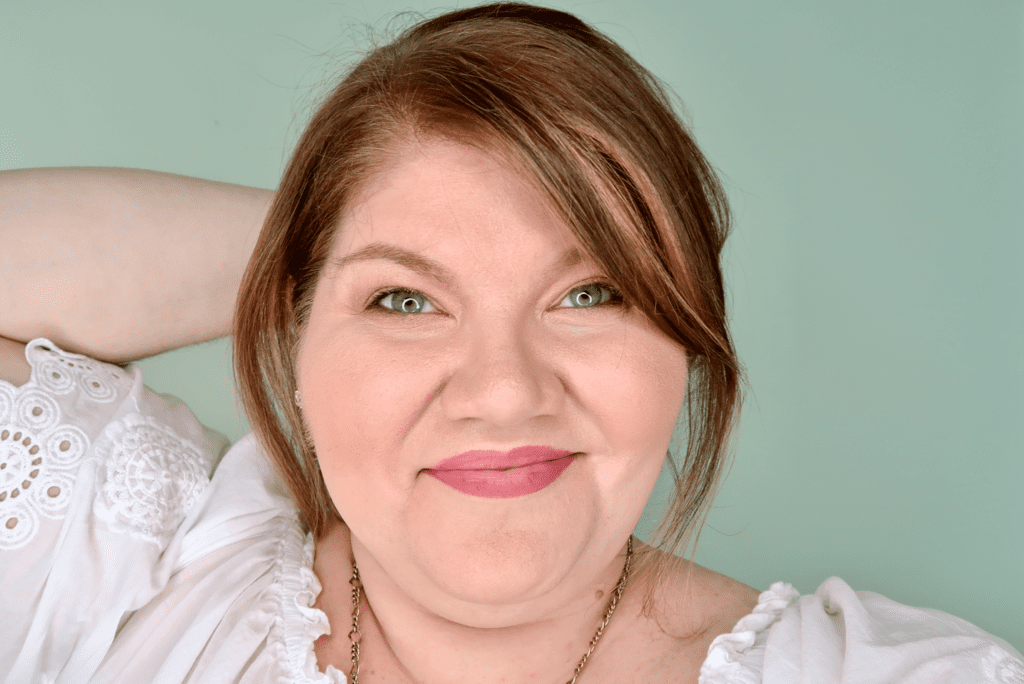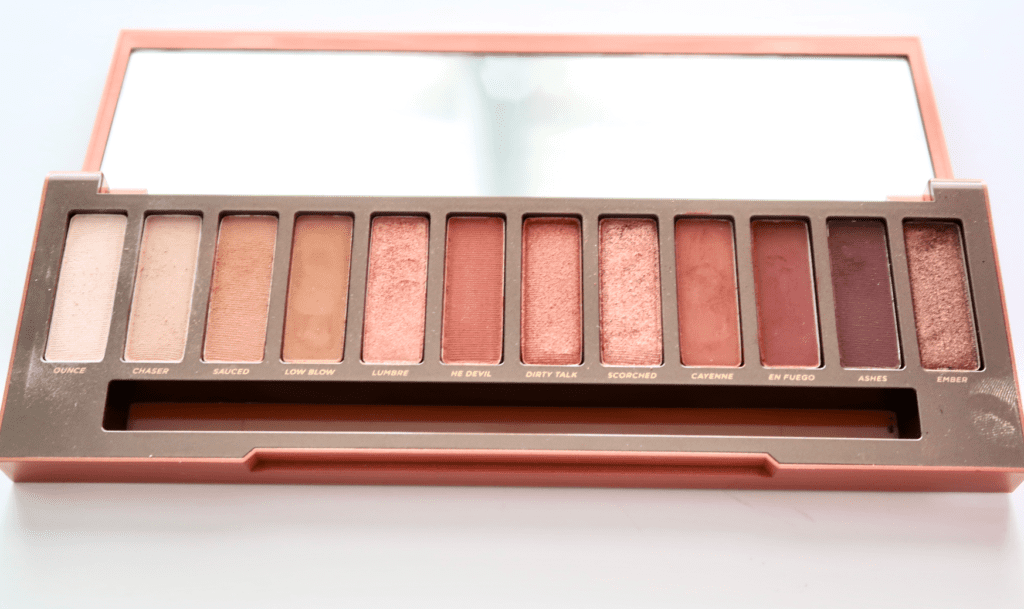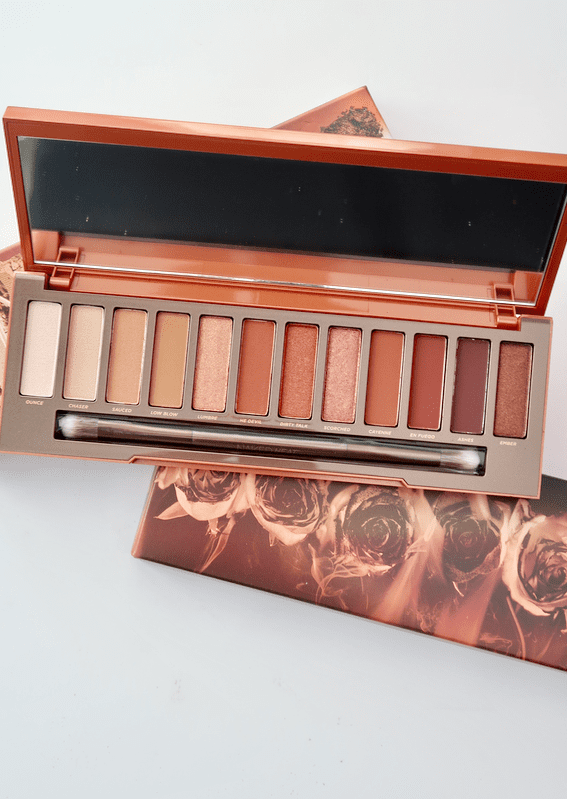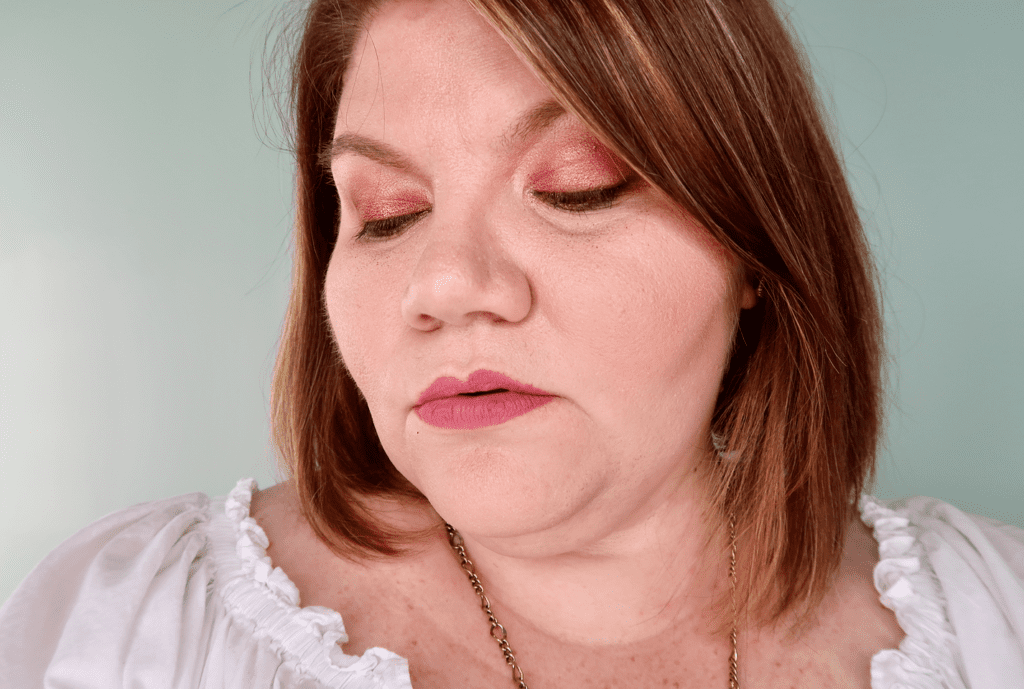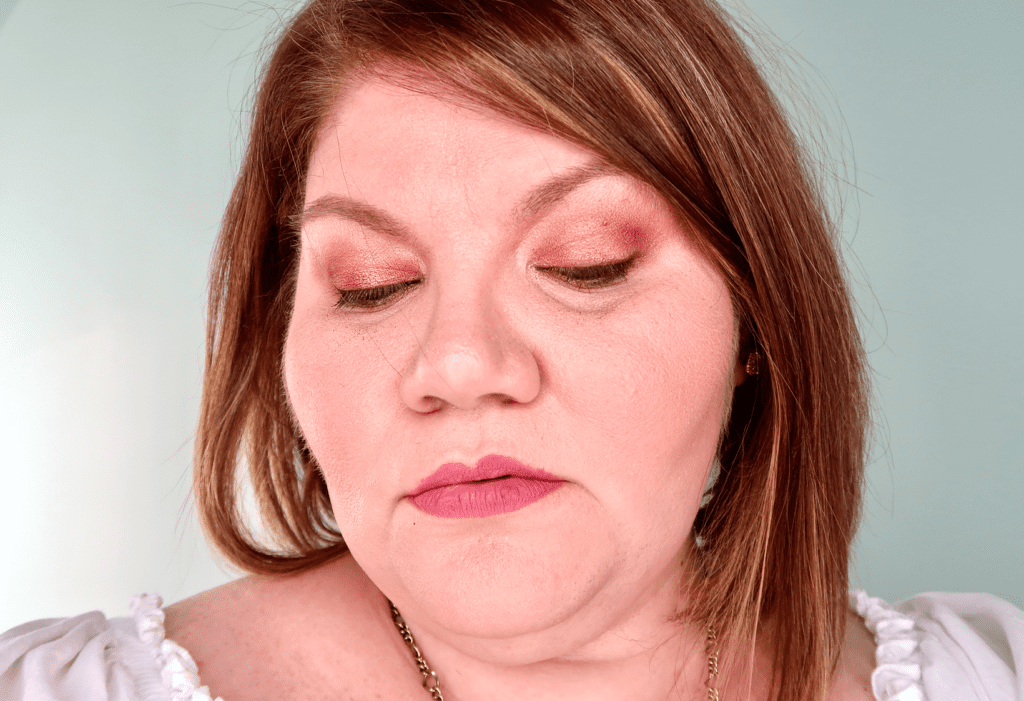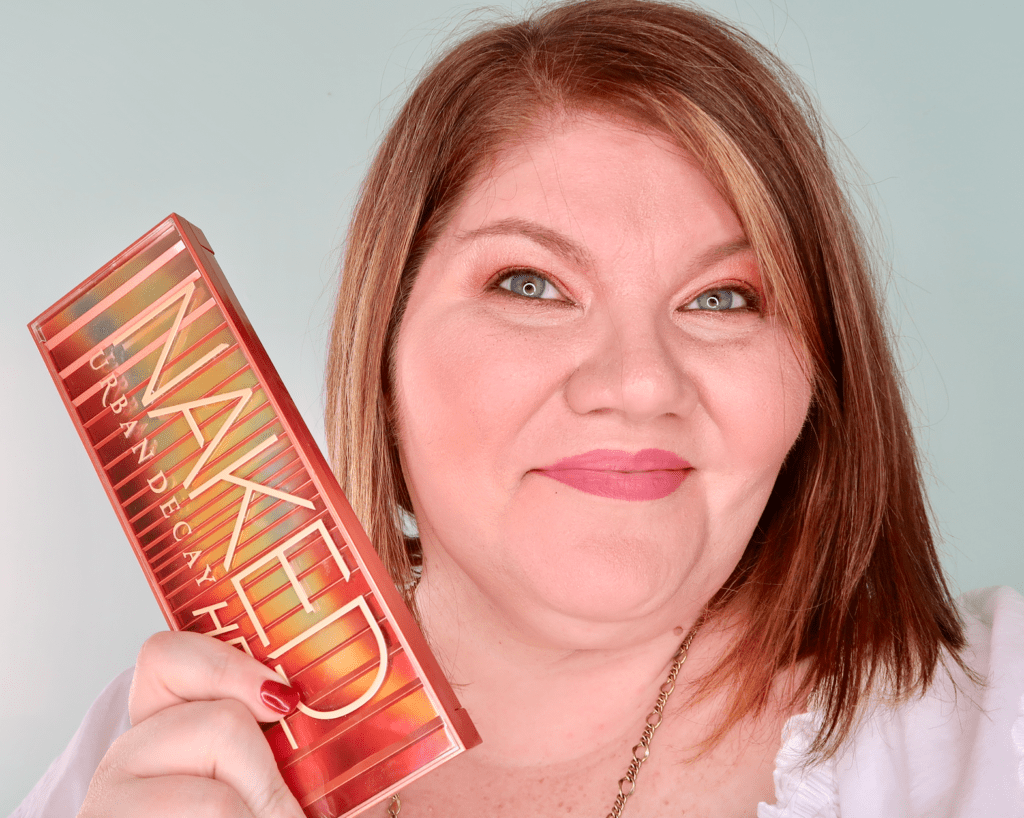 For my night time look or if I'm needing to step up my makeup game a bit, I go for a look that features some depth and some texture.  I love to add a pop of shimmer on my lids and a little bit of a darker tone to my outer crease area.  Also, for my crease, I'll add a little bit more of a pop of color.  
He Devil works out great in the crease and makes my blue eyes seriously pop! Add a pair of false lashes and you're set! He Devil, Cayenne and En Fuego along crease to darken the look up and give it some depth.  Added Lumber and Dirty Talk to the lid to add a bit of texture to the look.  Lined the top and bottom lash line with Ashes. Used Black liner to darken and intensify the look a bit.       
The Urban Decay Naked Heat Palette is one that you can have a lot of fun with! I feel like there are so many looks that you can do that you'll never get tired of this one.  I'm so impressed! My friend Heather from Crazy Beautiful Makeup also put some looks together using this palette.  Make sure to check out her post as well! If you've used this palette,  what's your favorite color in the palette?