The Urban Decay Born To Run Collection might be one of my favorite makeup releases that I've tried in a while.  This makeup collection from Urban Decay features an eyeshadow palette, three lipsticks, three eyeliners and a smaller version of the already popular All Nighter Makeup Setting Spray. It's a beautiful collection and in my opinion, a very wearable selection of products. So if you're a newbie to makeup or a makeup pro, I think you're going to love this collection!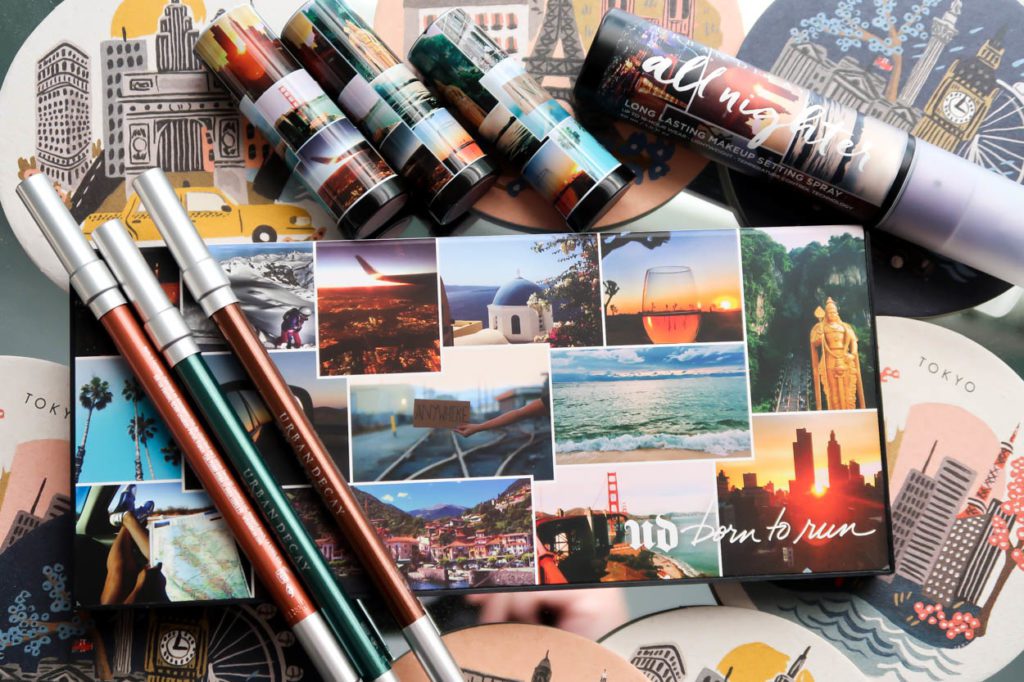 Lucky  (Dark Metallic Copper) Overdrive (Deep Green Metallic) Double Life (Reddish Brown Metallic)
So the only one of the colors listed above that isn't new is Lucky, but the other two are brand-new to the 24/7 Glide On Eye Pencils which happen to be a Simply Stine favorite! These pencils are waterproof, and last no matter what type of environment your daily travels take you to! Plus, I love that the actual packaging is the color of the pencil.  There's no mistaking which one you're grabbing out of your travel bag! The formula glides on so easily and is great for creating a winged look or a smudged out smokey eye!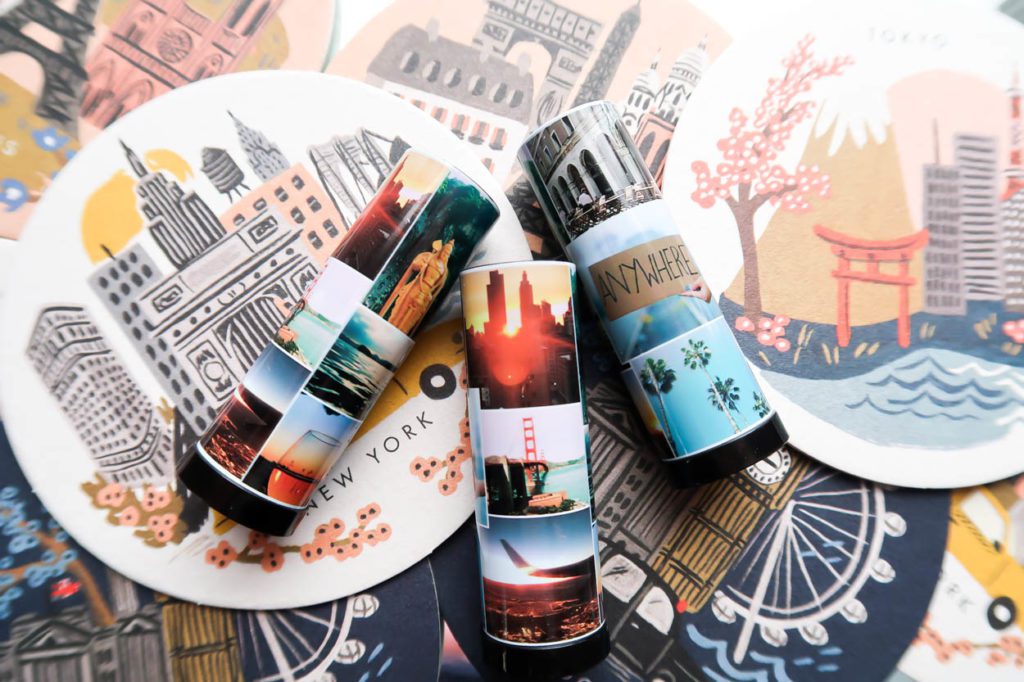 The first thing that caught my attention about the Born To Run Makeup Collection was the packaging.  It's stunning and I love that they went bold with it, which isn't something Urban Decay is afraid of doing.  It features several destinations and I think that it also represents a lot about this palette.  It's for EVERYONE and all kinds of looks! Whether you're wanting a low-key beach look, a bright lip while in Paris or you're just hitting the road to a music festival-you can create so many different makeup looks with these products! To me, the collection has all the colors that I want to wear, while also featuring several nude shades to keep my everyday looks simple. It's got it all!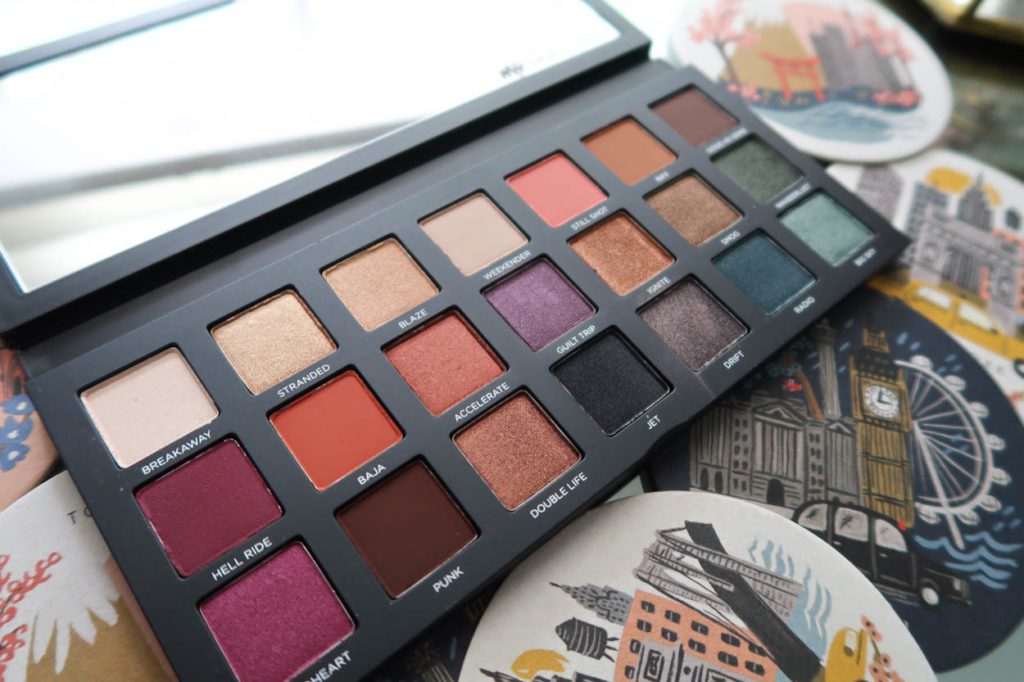 If you're someone who needs a little direction as far as what colors to wear together, I'd like to think that the rows of threes (up to down) are actually a great way of having a helpful hand at colors that blend well together. I'm not sure if this was intentional or not, but just looking at it-those rows all go nicely together! While I loved their Backtalk Palette, the Born To Run one is really speaking to me! It's bright, it's colorful and it screams SUMMER to me!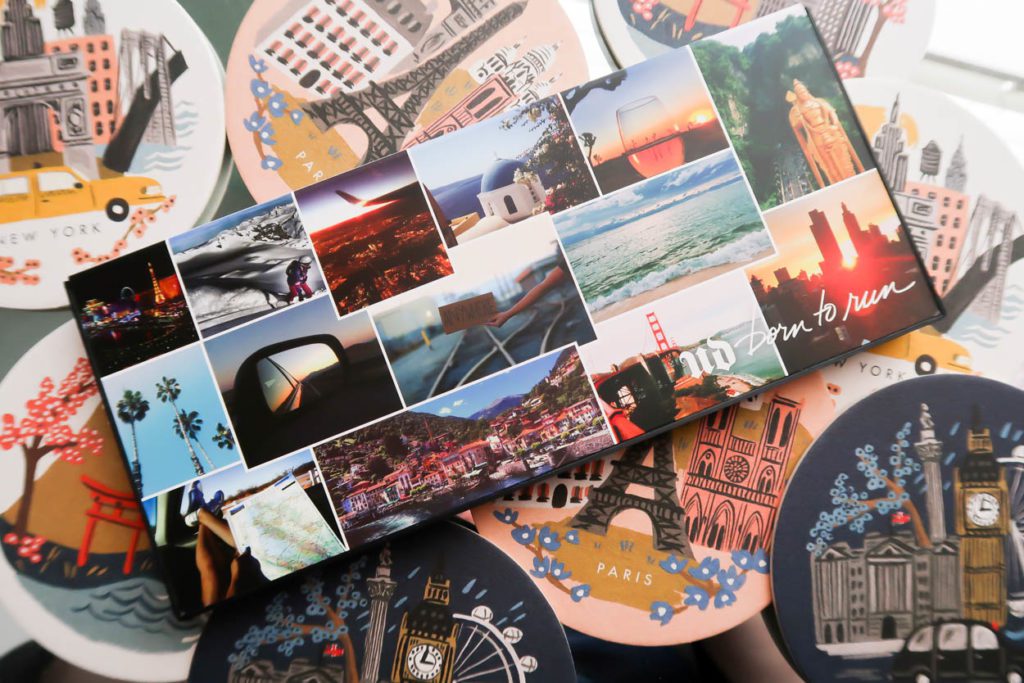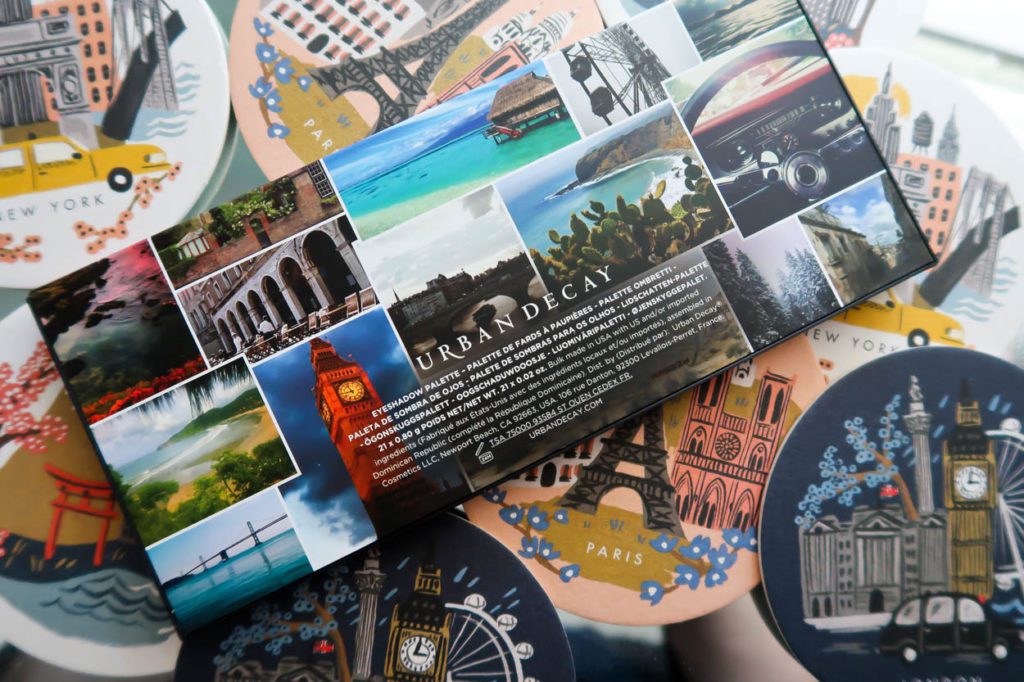 The packaging on the Urban Decay Born To Run Collection is gorgeous-front and back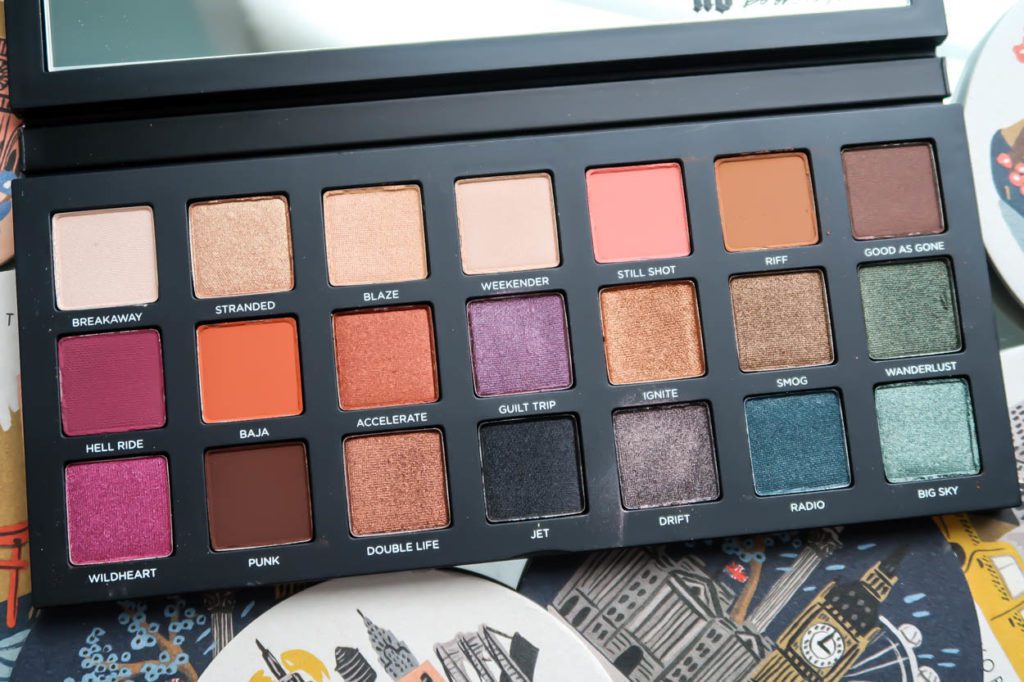 There are 21 shades total in the Urban Decay Born To Run palette and they range from nice neutrals to metallic jewel toned shades and a great assortment of colorful colors that make great crease and transition shades! The pigmentation on these shades is excellent in my opinion and I even like the mattes.  They seem to be pretty easy to blend and are nicely pigmented.  As always, I always suggest some kind of a base before applying eyeshadow.  Whether that's you using concealer or using an eye shadow primer-it really helps! The one cool thing about Urban Decay's eyeshadows is that you can use them wet or dry! Spritz your brush with their All Nighter Setting Spray for a totally different look!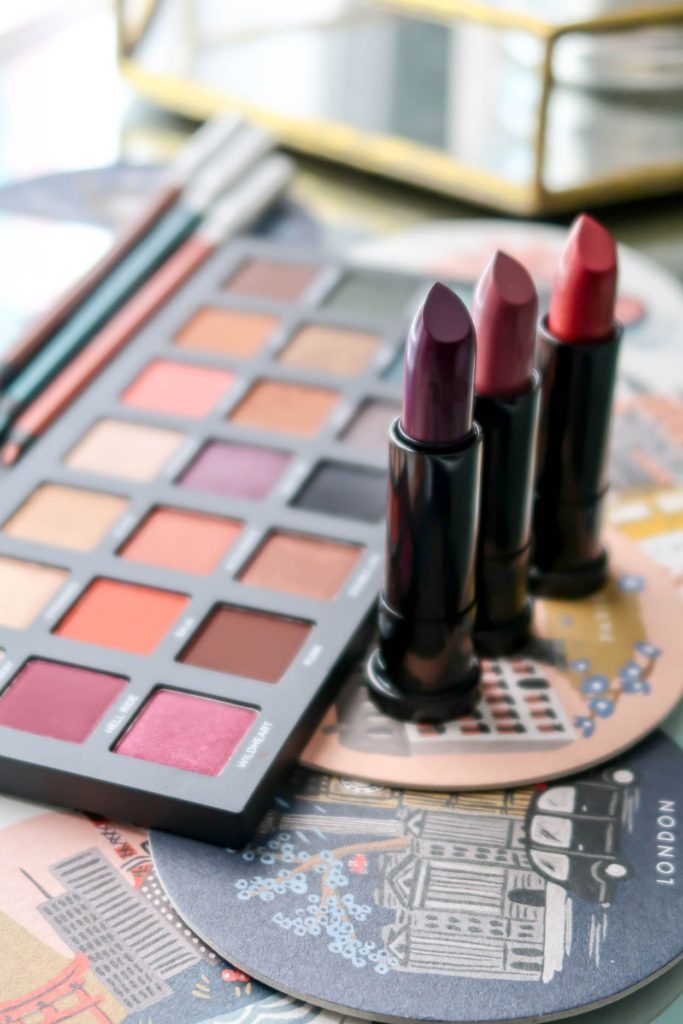 Made with UD's award-winning, waterproof formula, these creamy pencils will stand up to dancing until daybreak in Prague or long drives through the Mojave Desert. The shades make a sunset-hued eye a cinch and offer enough playtime to smudge for an imperfect wing that sets and stays put.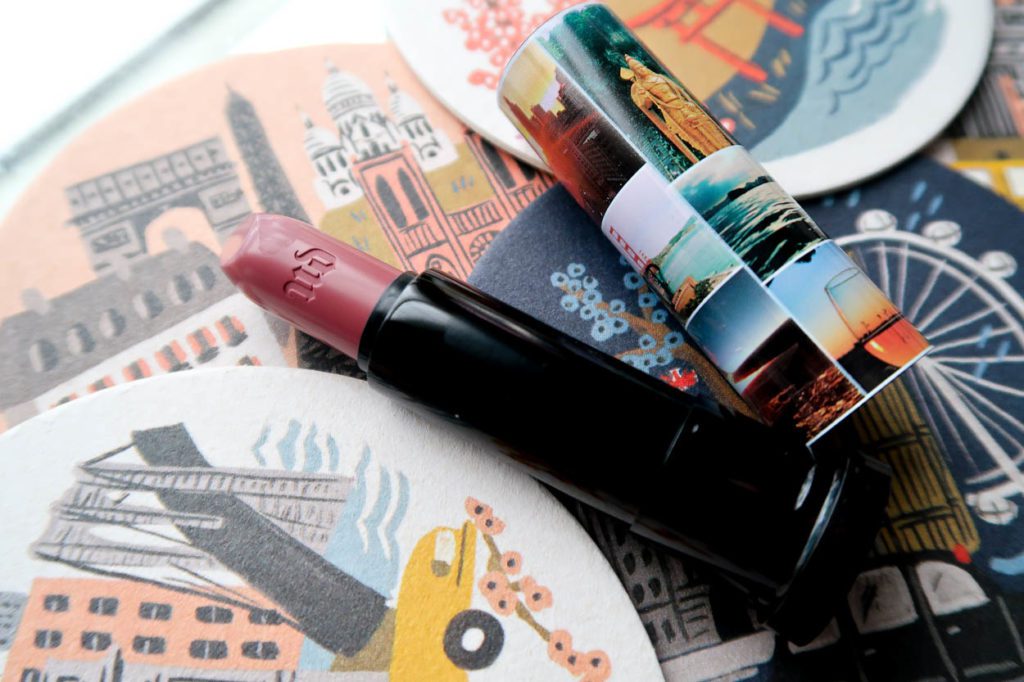 Color 66 (Rich Mauve Nude)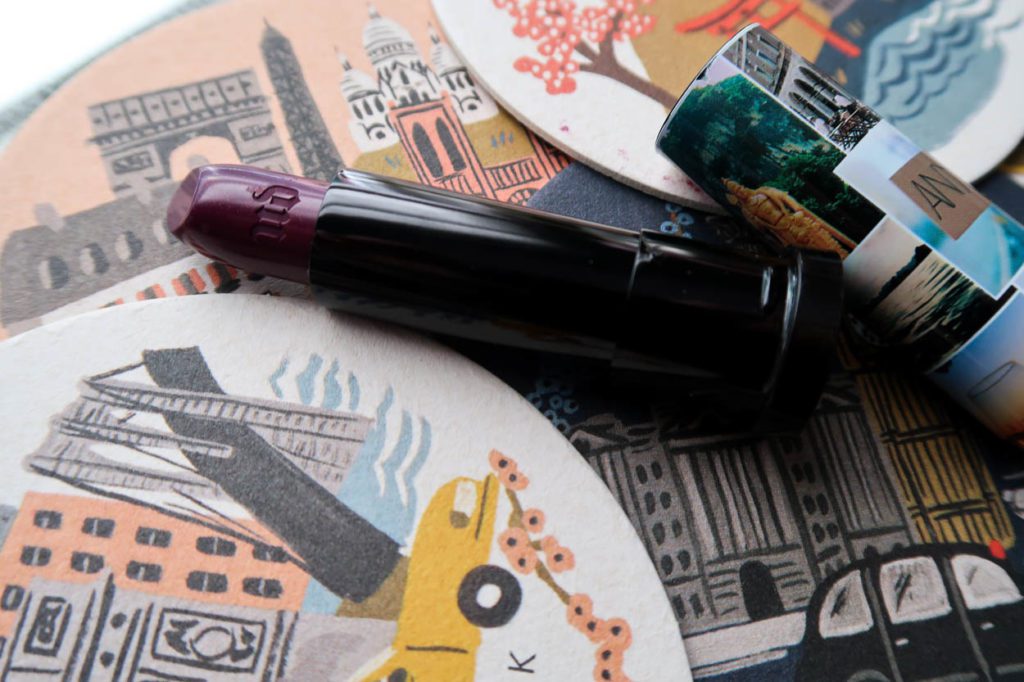 Marfa (Deep Berry w/ Pink Micro Shimmer) * Comfort Matte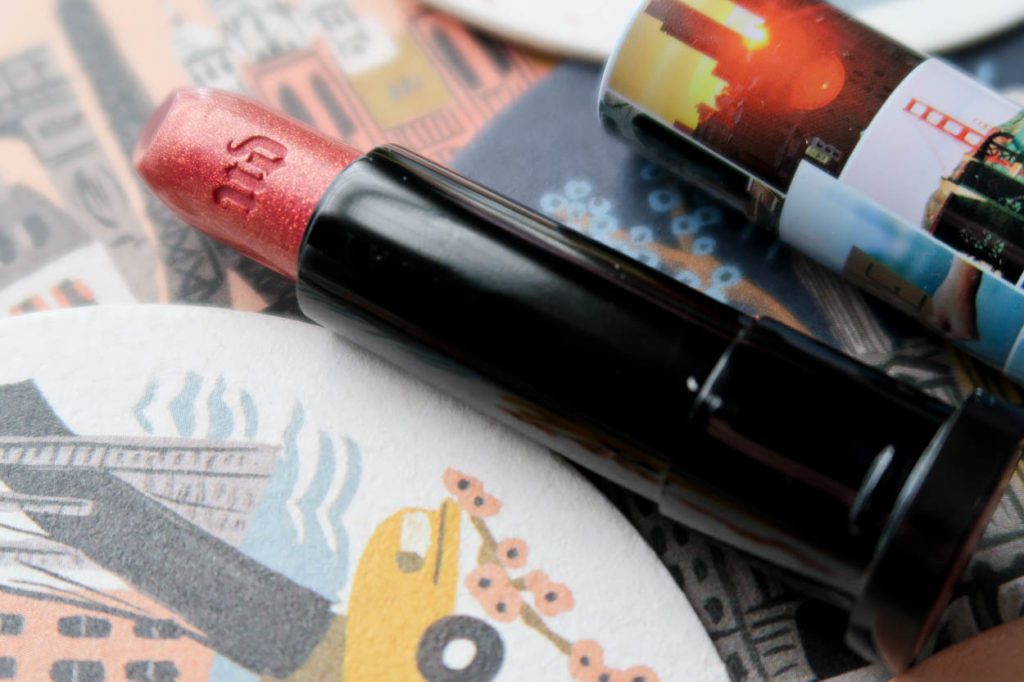 Ready? (Bright Rose Sparkle)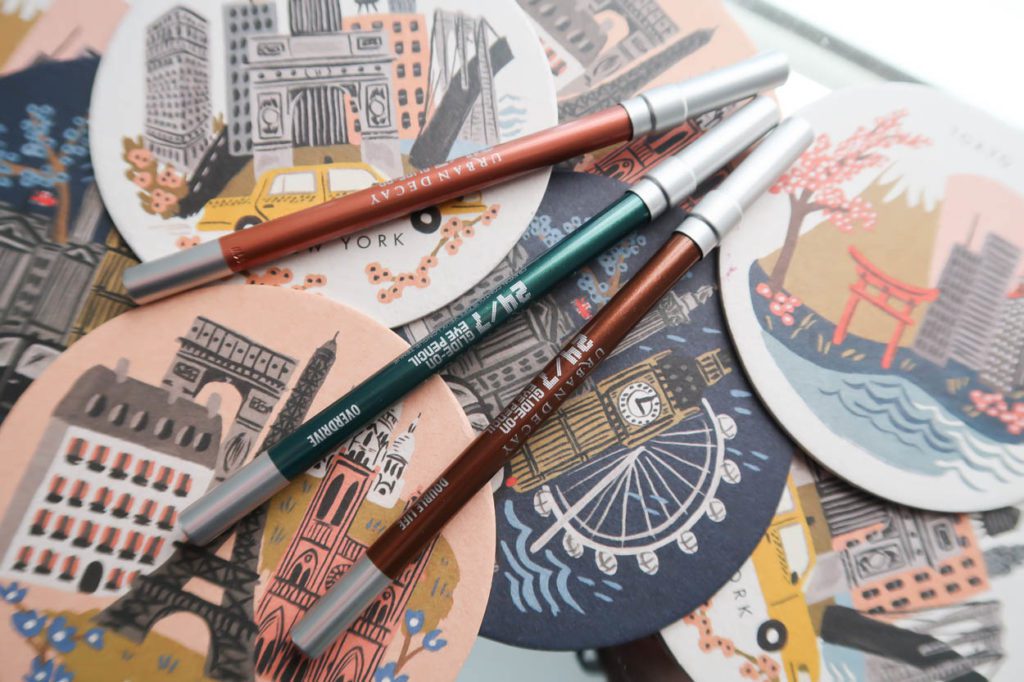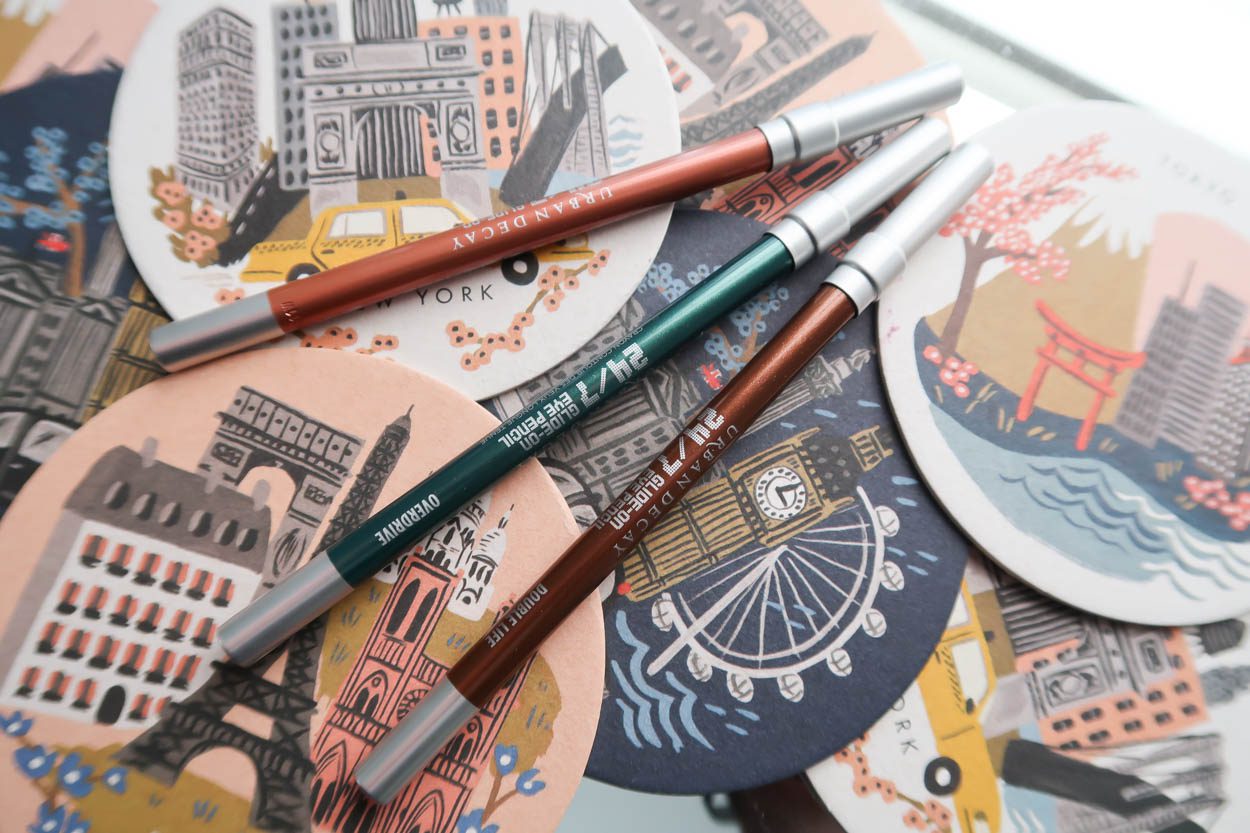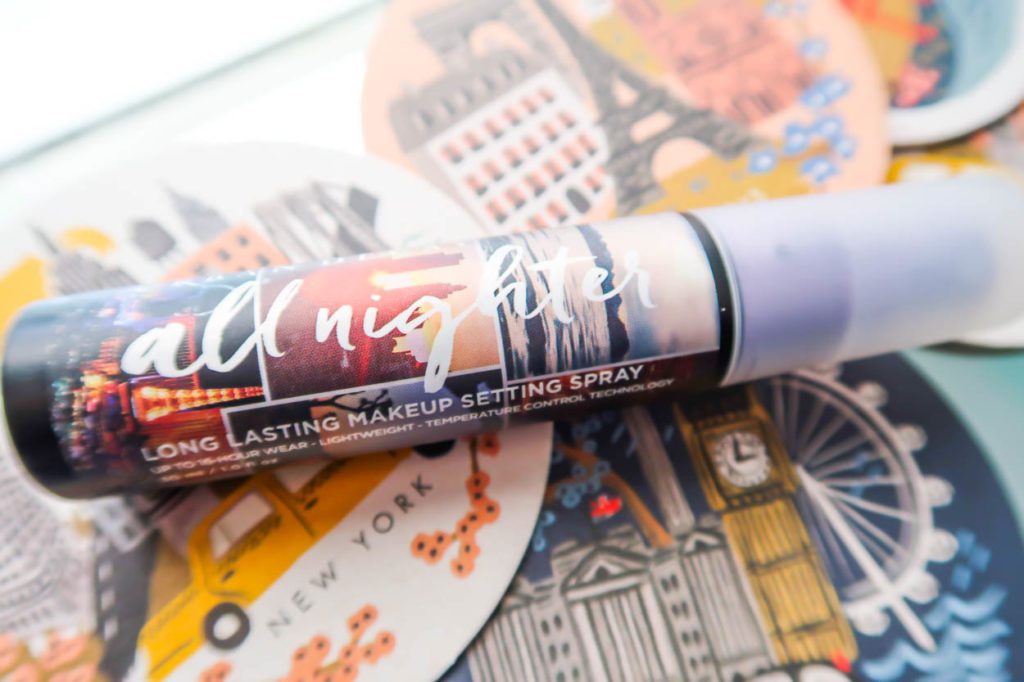 Born To Run All Nighter Long Lasting Makeup Setting Spray
I never used to use a setting spray, and then we moved to Georgia.  Holy hell, the humidity is insane so a makeup setting spray is 100% a necessity.  Honestly, I think everyone can benefit from using a setting spray. If you're having issues with your makeup melting off your skin, this All Nighter Makeup Setting Spray from Urban Decay is the one that I tend to reach for the most.  It helps to lower the temperature of your makeup to help keep it in place, even during those insanely hot and humid days we're having. Also, this will help anyone having issues with their makeup settling into their fine lines.  It's a GREAT product! The Urban Decay Born To Run Collection released their award-winning All Nighter in the Born To Run Packaging which is so pretty! Same as the original, just new packaging!
The Urban Decay Born To Run Collection really speaks to me and I think a lot of you will LOVE this collection.  It's colorful, but you can still find so many of these shades wearable for daily looks.  There is a huge mirror that is included in this palette, but no brush like so many of the other Urban Decay palettes have.  However, the one thing I will say is that this palette weighs a ton! It's pretty heavy.  Does that mean it's sturdy for traveling?!? We'll find out when I take it with me on my next trip.  Overall thoughts are that it's a beautiful palette both inside and out and the colors are beautiful.  Great job on this collection, Urban Decay! I can't wait to see what you do next!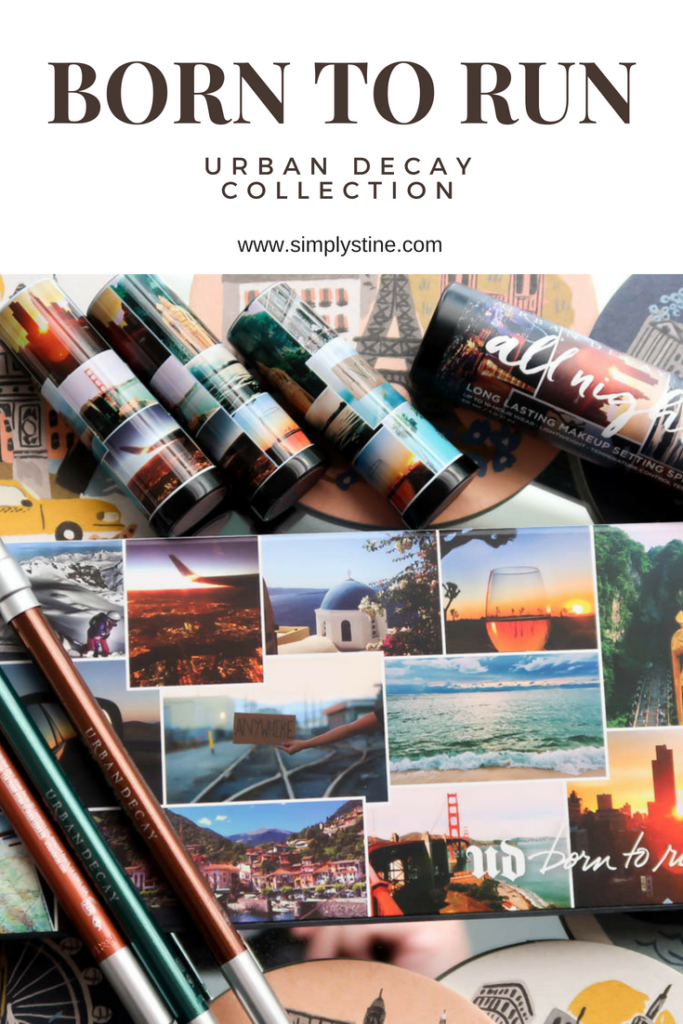 PR Sample Included.  All thoughts and opinions are my own.