If you follow me on Instagram or Snapchat, you probably saw some of the pictures that I was posting while on vacation recently.  If not, let me catch you up.  I was asked to visit a resort and spa that is located about 18 miles east of Jacksonville called One Ocean Resort and Spa. How could I say no!??!
First stop before Jacksonville was Savannah.  I live about 4 hours from Savannah and I've gone there several times since we've moved to Atlanta.  My brother and sister in law even got married there! I love Savannah because it's like taking a trip back in history! I also love the shopping and the food.  Trying to stay healthy while all of the amazing Southern foods are all around you-IMPOSSIBLE! I didn't do too bad though!
We took a pedicab around Savannah this time, just to do something different.  It was fun, but it was so hot! It was interesting to here his tales of Savannah and his suggest places to eat and venture to. I always love getting local's to reveal the "real" places we should be going to and not just the tourist places.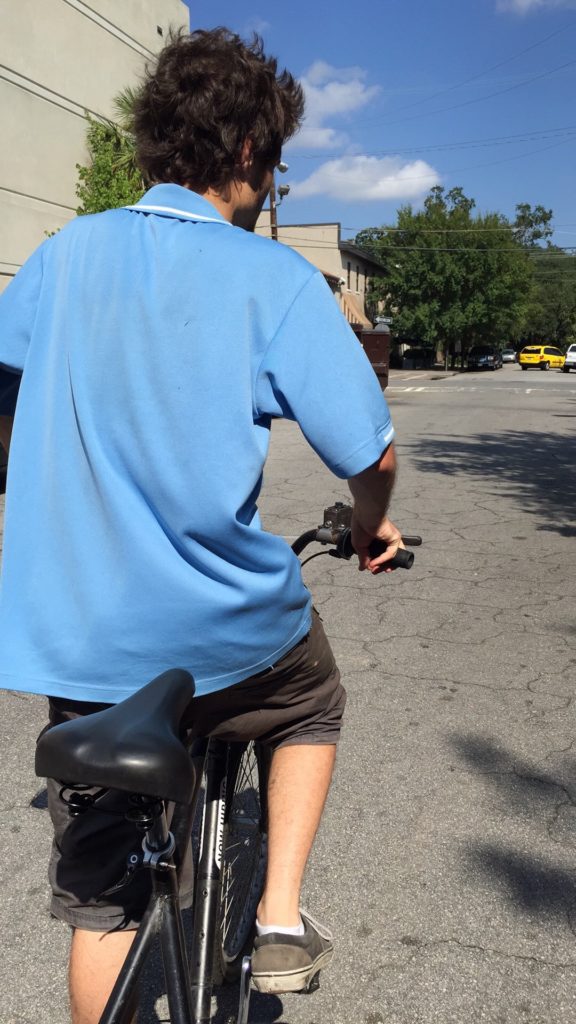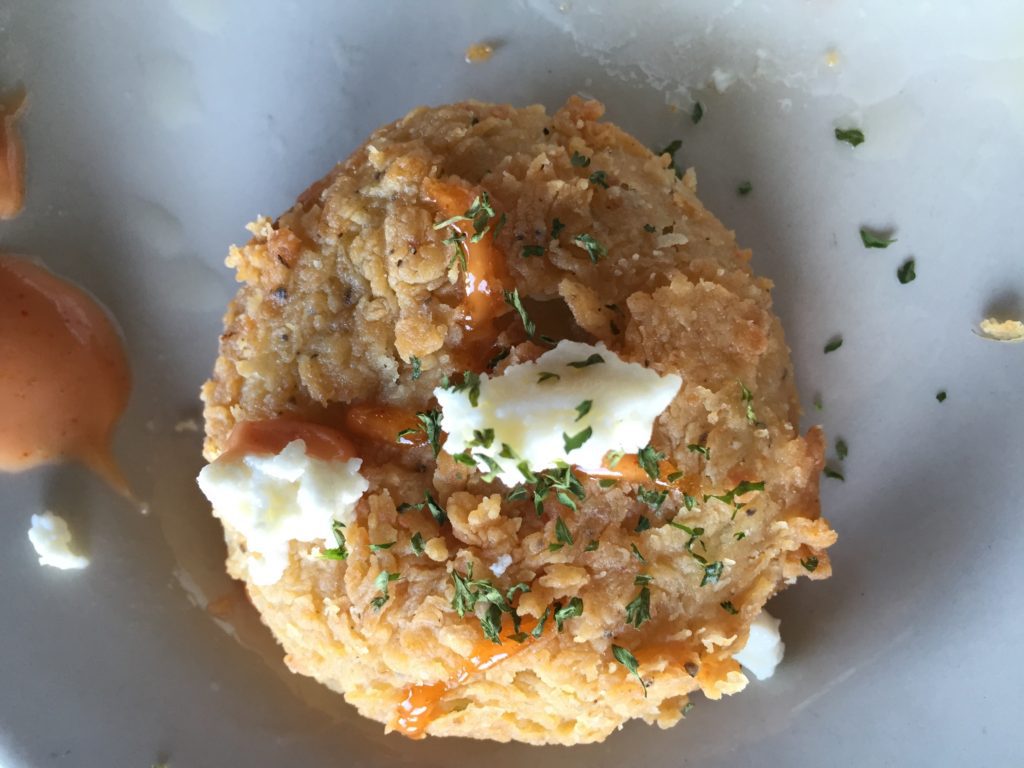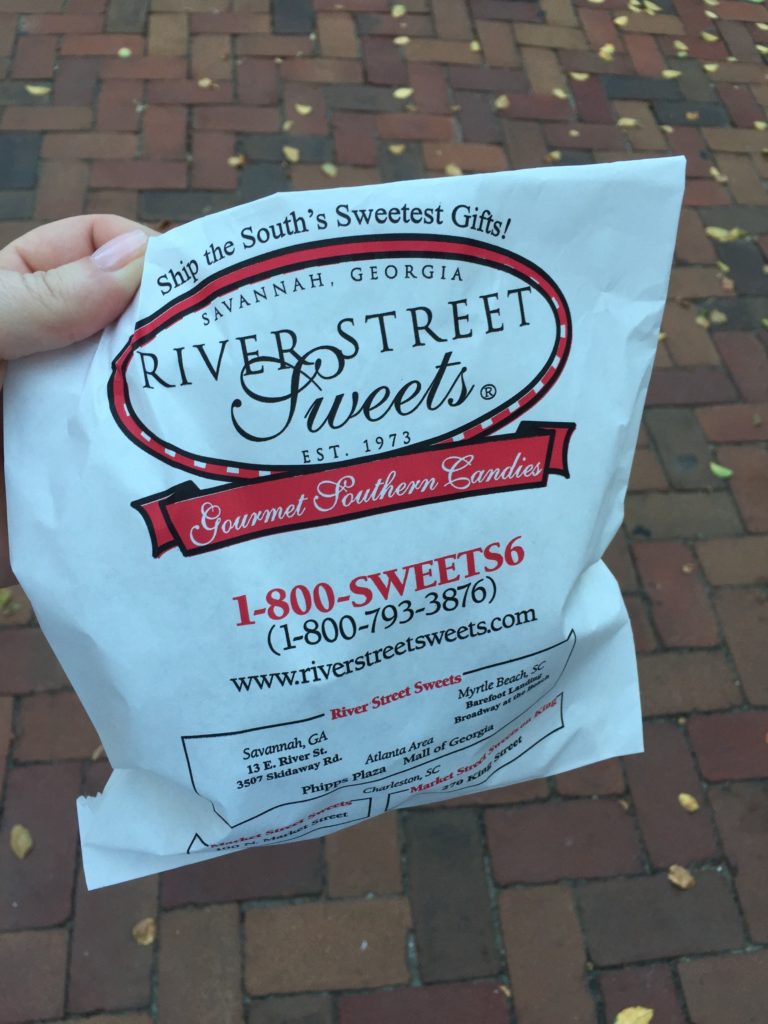 This time we stayed in the Marshall House.  It's a beautiful, very old and historic home that is located on Broughton Street.  I liked this hotel, but be prepared for pretty small rooms.  They offered complimentary cocktails and wine every evening and a pretty decent breakfast each morning.  Overall, I would probably stay there again! I liked it's location a lot.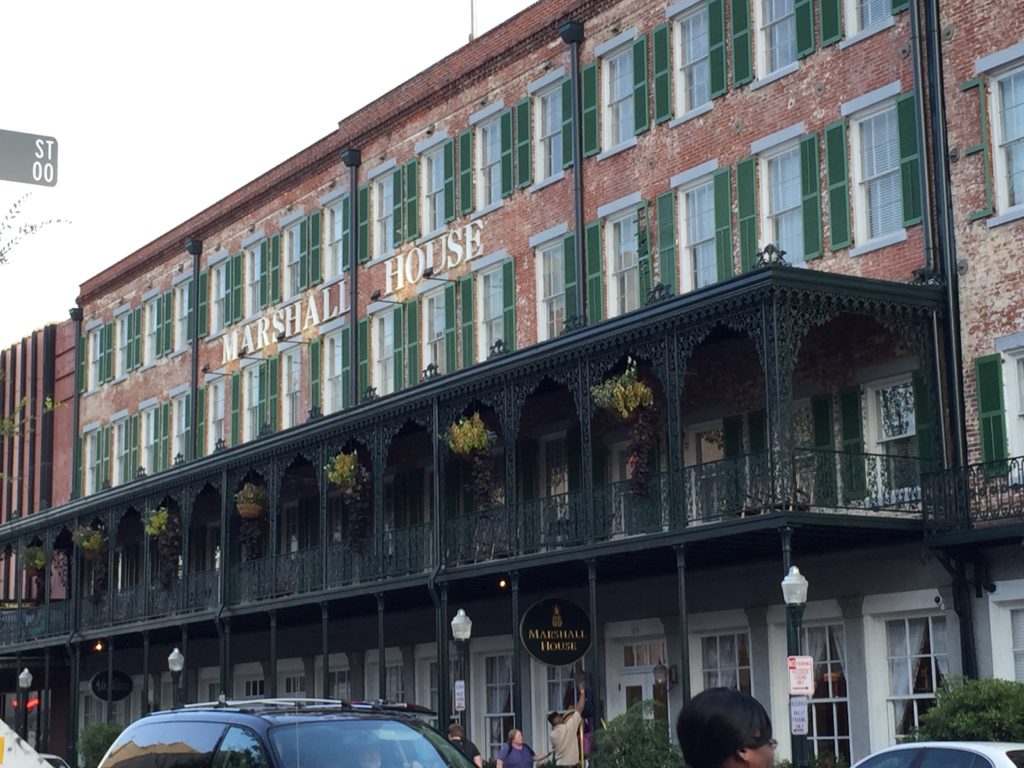 I only stayed in Savannah for one night and left for the Jacksonville area in the morning. I arrived at One Ocean Resort and Spa around 1:00; early enough to attend the meeting I was supposed to have at 1:30.  The entire check-in process was seamless!  It took less than five minutes for the whole check-in process, which I loved. I was also introduced to my Docent for the evening. Yes, my very own Docent!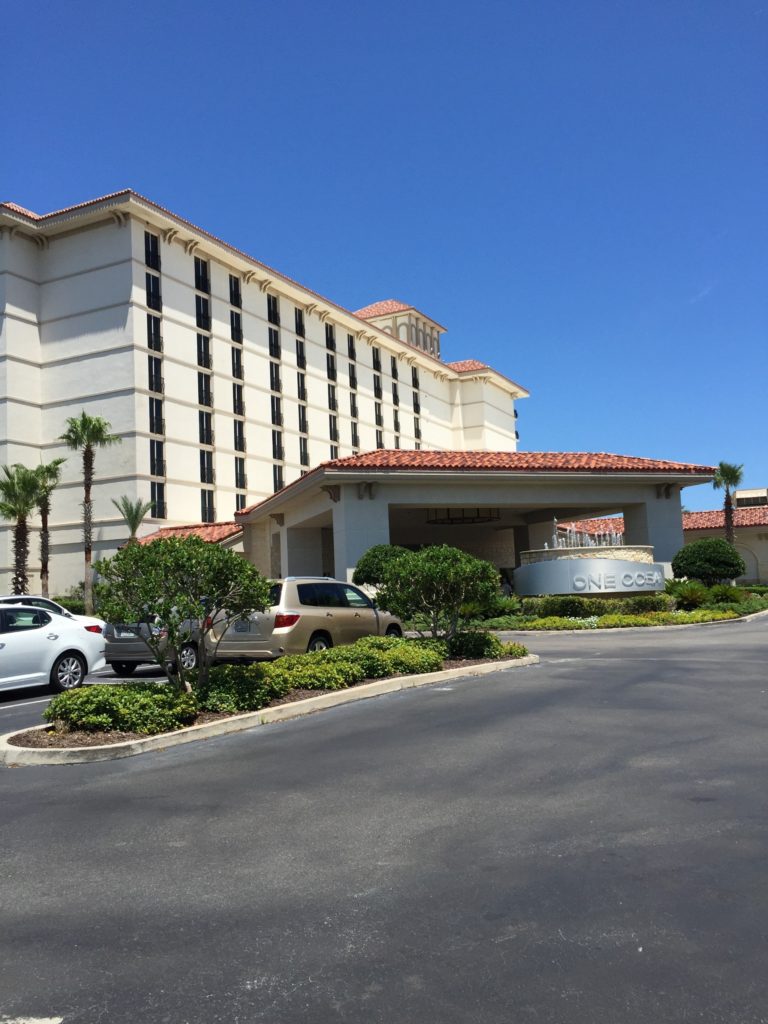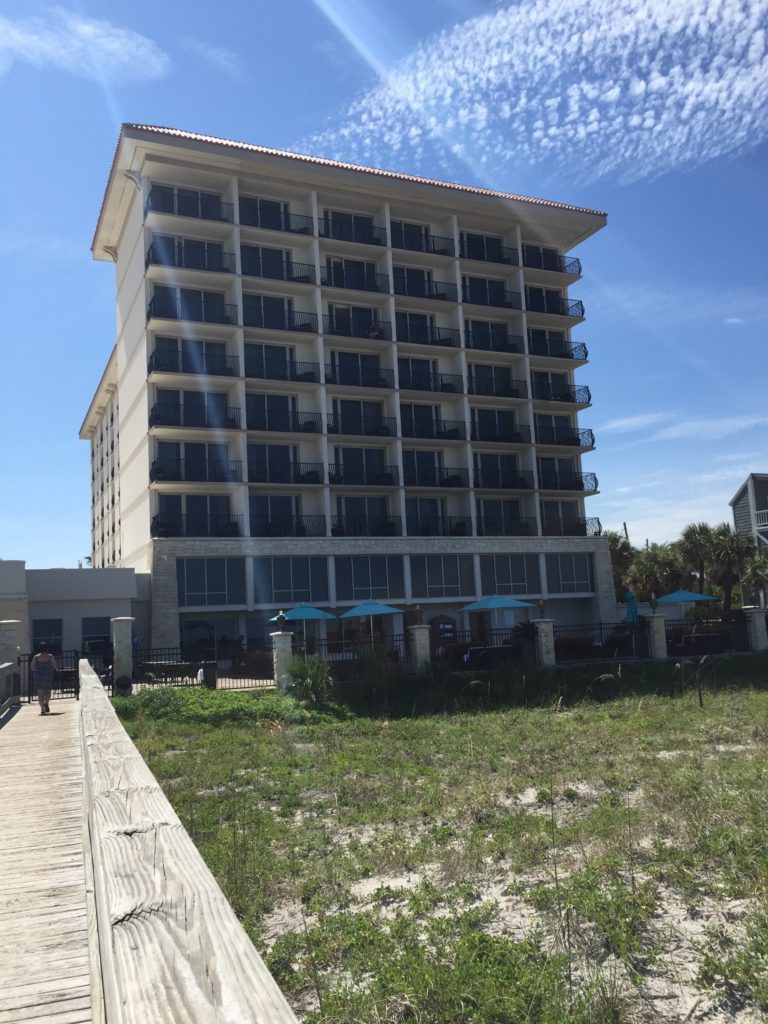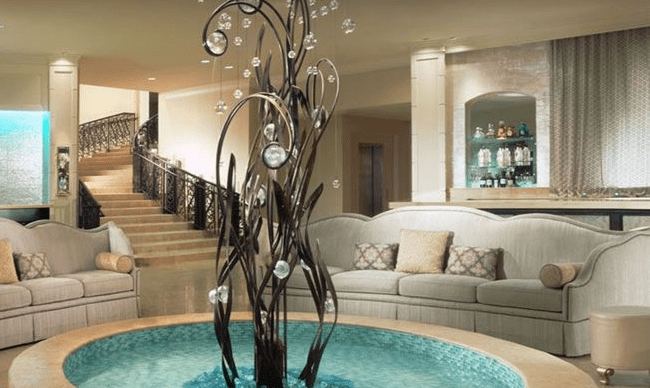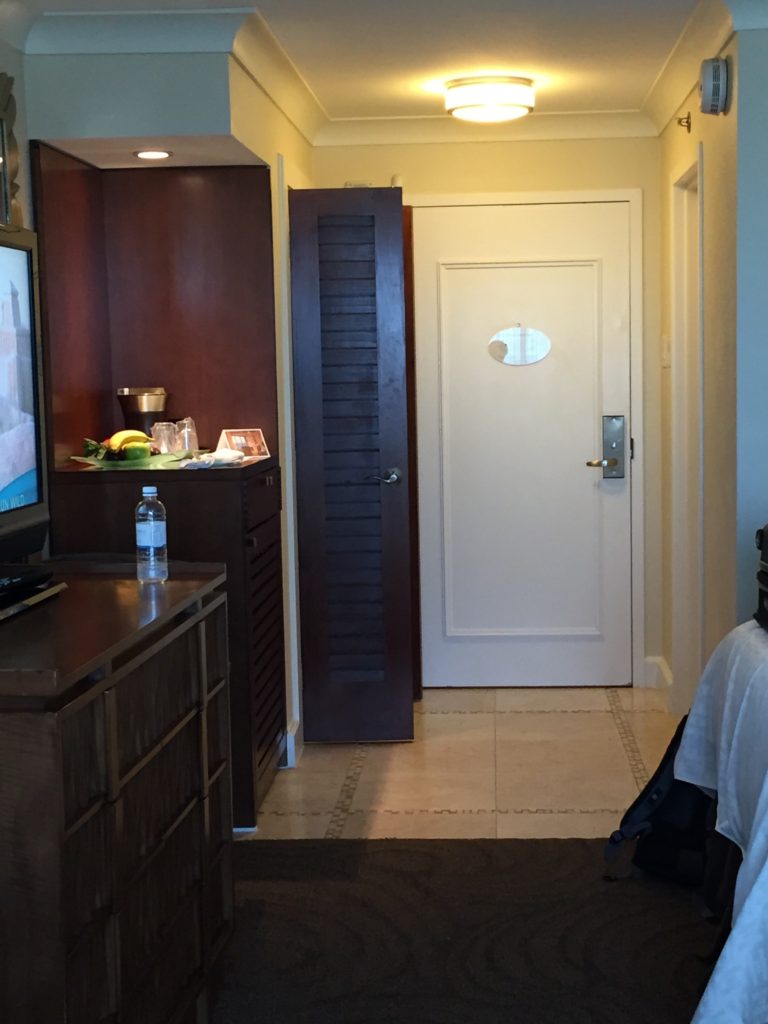 The room itself was gorgeous.  Two Queen Beds with a view of the Ocean. I loved that the room featured a Doorbell and also a Do Not Disturb and/or Room Needs Service button, instead of having to hang those annoying things on the door daily.  There was also a full sized television and lovely sitting area by the window.
The room had a completely stocked fridge full of various beverages, which could be enjoyed at no cost, thanks to the resort fee that you pay daily.  The resort was nice enough to have a fruit plate delivered with fresh fruit, which I so appreciated because the snacks that they had in the room, weren't the friendliest for diabetics.  Yeah, you also get snacks and they restock them daily! Eat up!!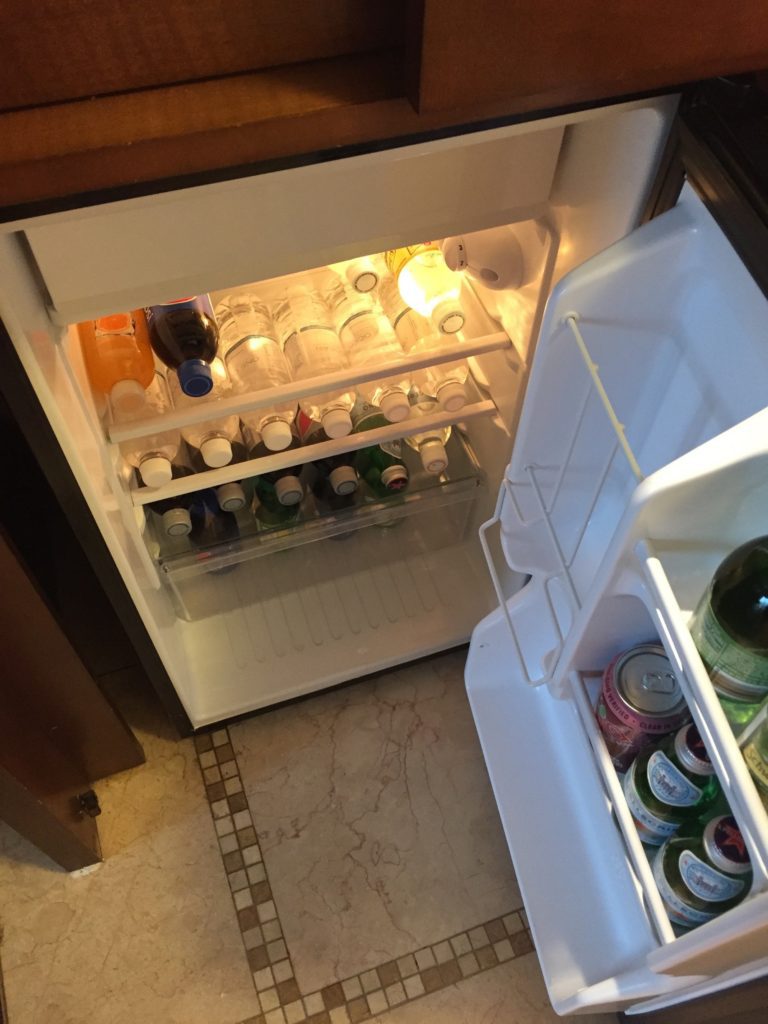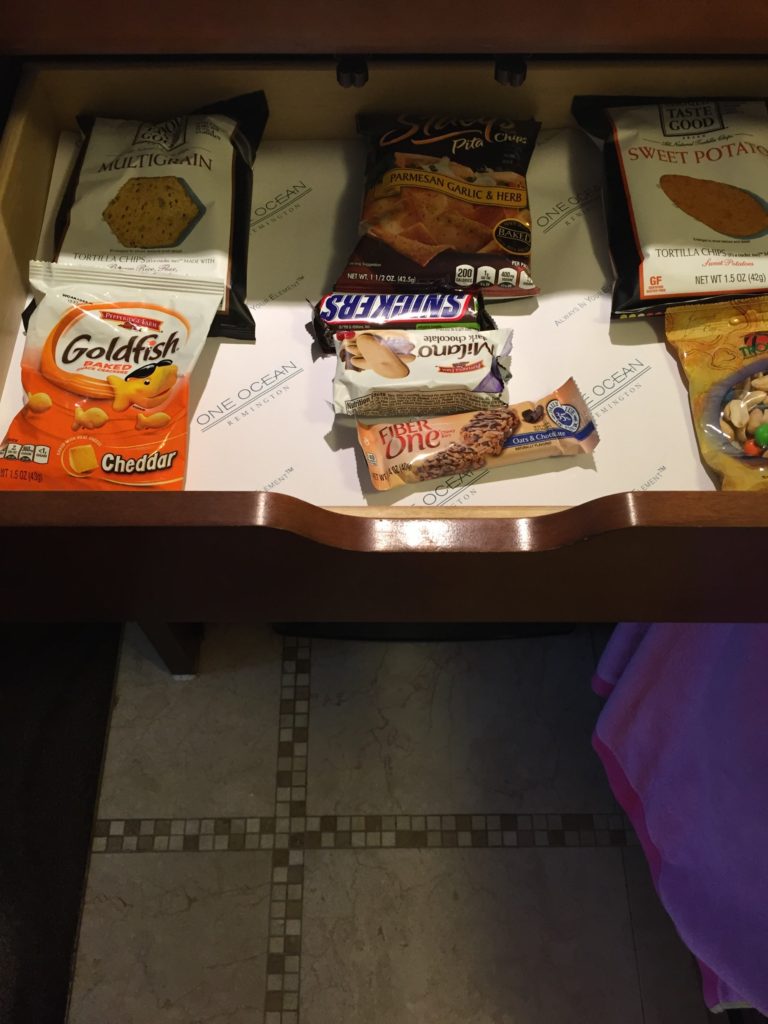 I appreciated the little touches in the room from the robes, to the double shower heads in the bathroom.  They even had the handle to turn on the shower on the other side away from the shower heads.  There were deluxe sized samples of products available for you as well. Within ten minutes of being at the resort, I was already feeling completely relaxed and pampered.
The one thing I loved about this resort is that everyone was one step ahead of you.  Everyone seemed to know my name and they didn't forget you.  Beach chair and umbrellas were reserved for us on the beach and the attendant even offered to get drinks for us.  Just an FYI (because I wasn't told at first) those chairs and umbrellas do come at a cost! Just be aware of that before you go thinking that they are complimentary or included in your resort fee.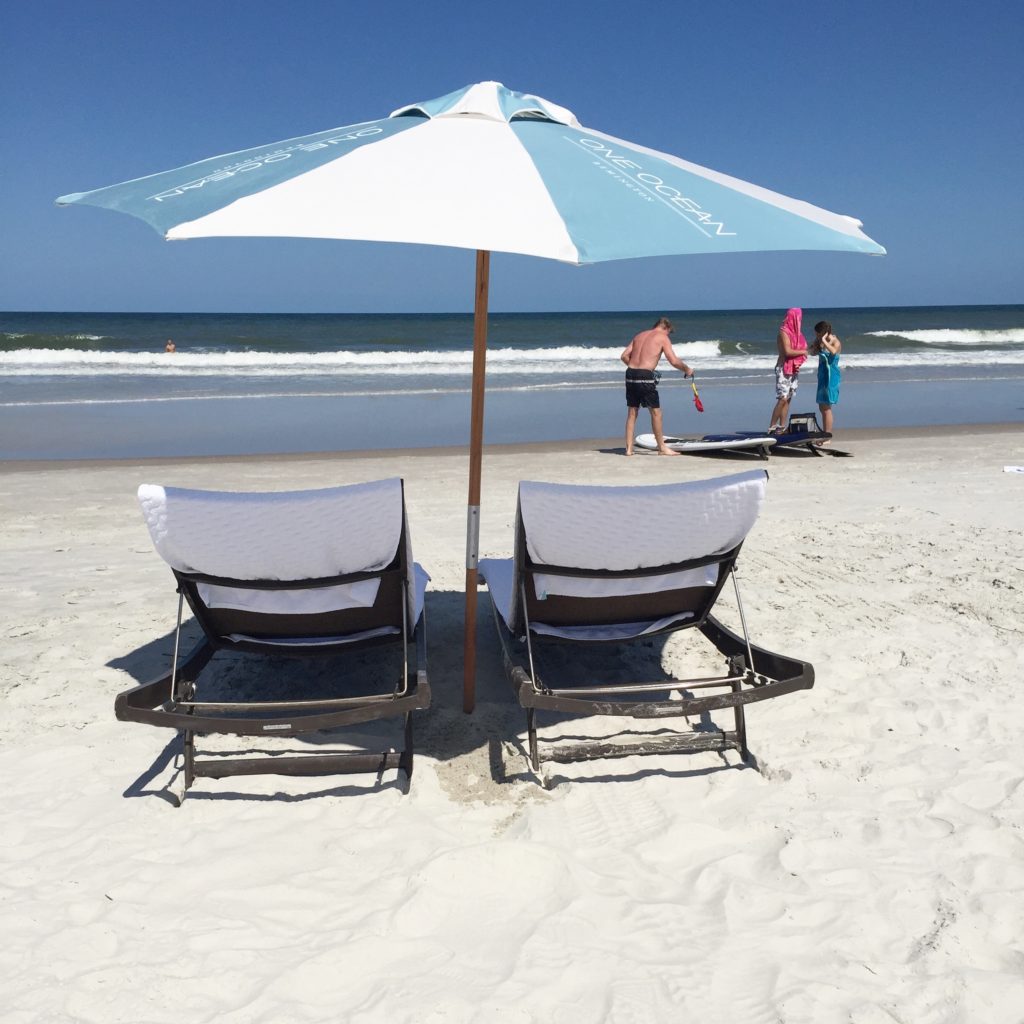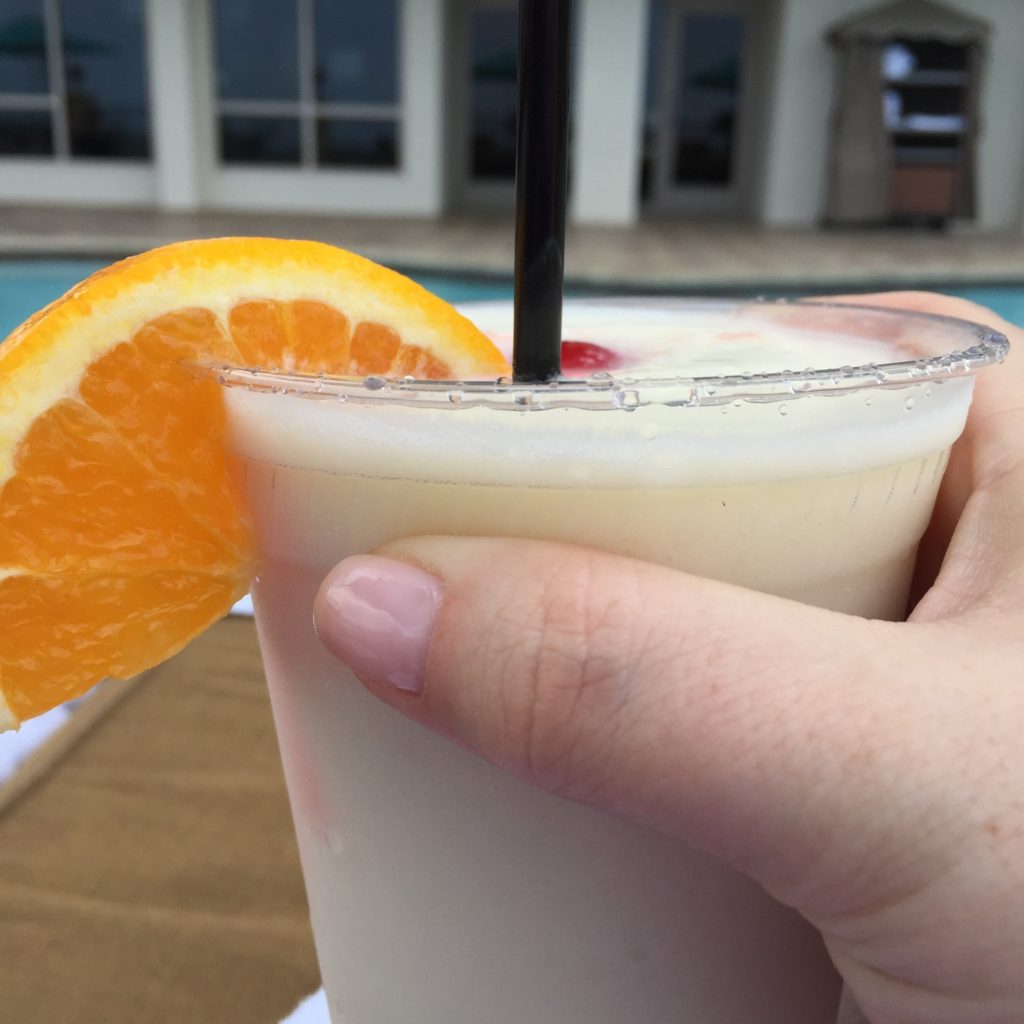 The beach was lovely and we enjoyed it for several hours.  It wasn't busy and it was so beautiful outside, but we wanted to explore and have dinner.  The Valet Attendant talked to us about the local area and even provided us with a map! He suggested that we explore the area around the resort, known as the Beaches Town Center.  Really cute area with a lot of restaurant choices and shops!  It's great to be able to park my car and not have to drive around if I didn't want to.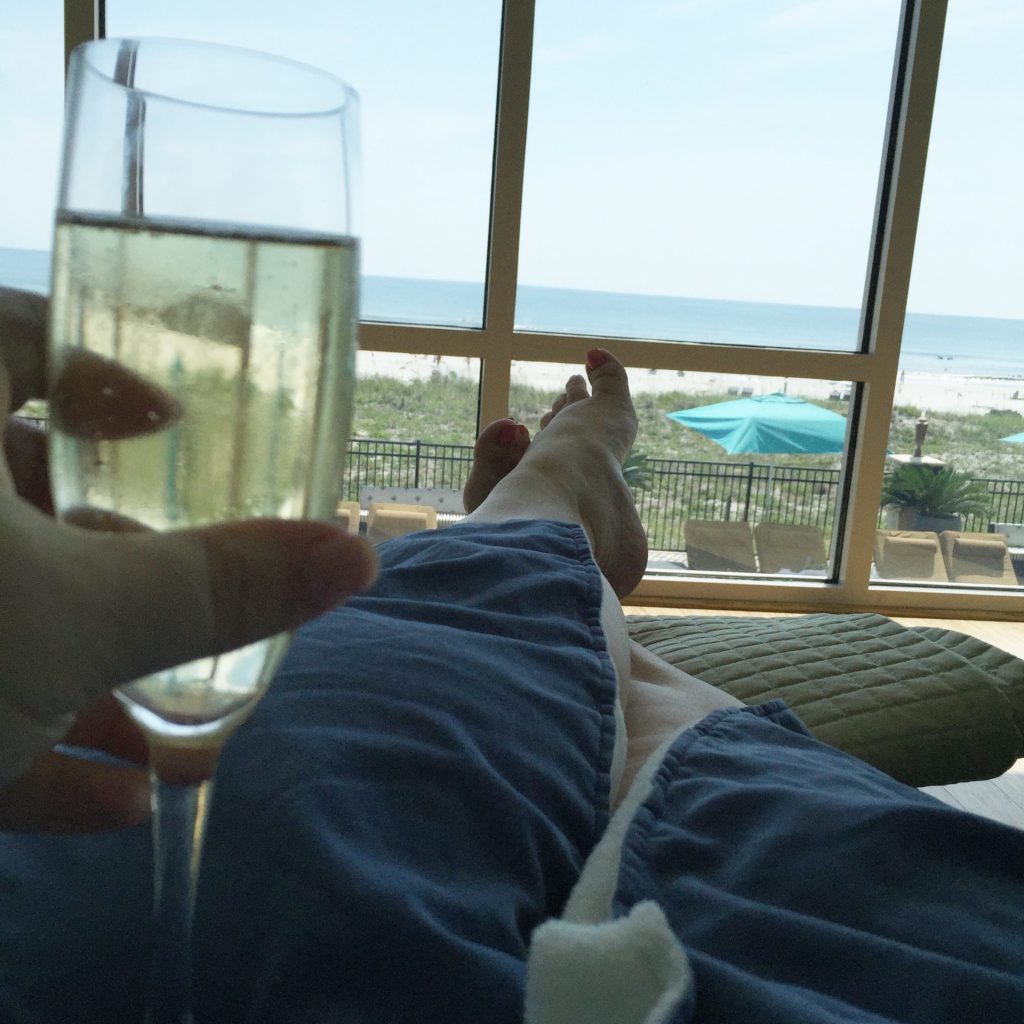 Let's get to what this post is all about.  My Spa experience.  I chose one of their Vichy services, The Earth & Sea Scrub Body Treatment.  My guest that was traveling with me was treated to an Orange Blossom Pedicure.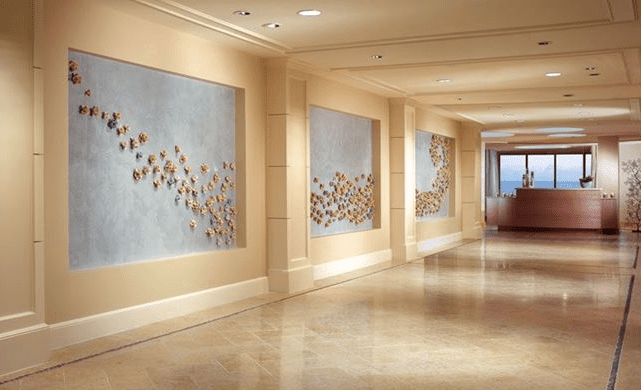 The check-in process was excellent. The staff was extremely pleasant and friendly and very good at giving helpful information so you didn't feel confused or unsure about anything.  The locker room was ahh-mazing. It featured a hot tub, a steam shower, your very own locker with robe and sandals and just about every thing else that you would need if you decided to take a shower and get ready before leaving the spa.  I loved the little touches such as the hair ties, razors, contact solution and cases being available if needed.  The one thing that impressed me the most? Chilled (ice cubes and all!) washcloths that were scented with either peppermint or eucalyptus oil. That little touch was heavenly when we used the hot tub!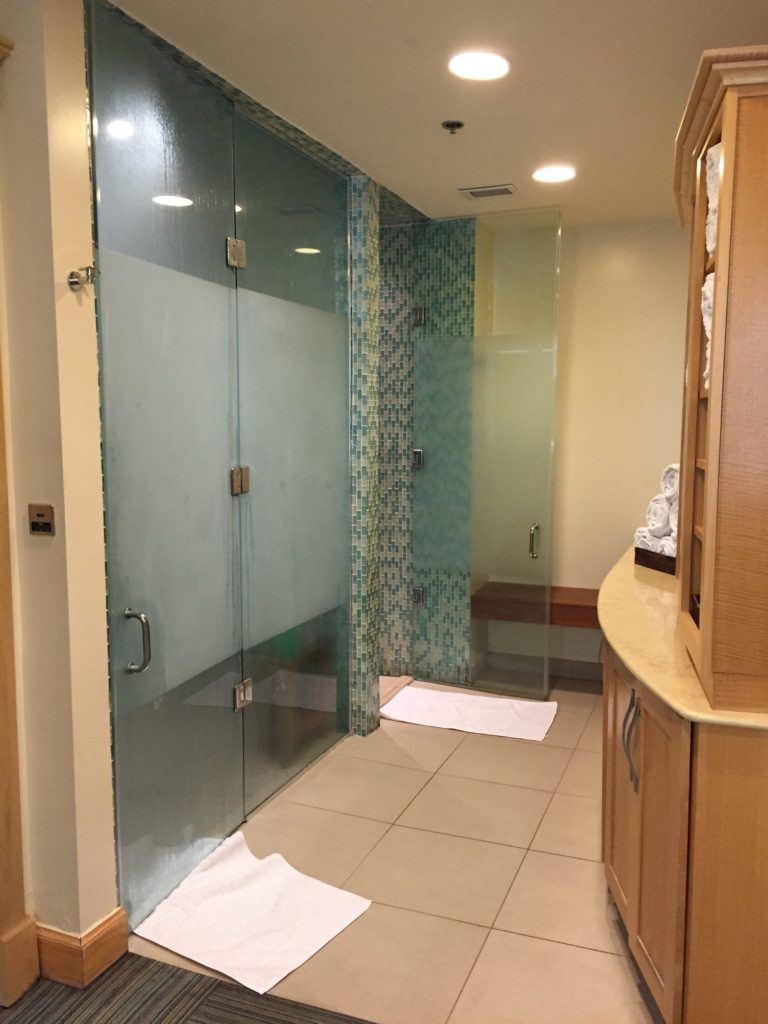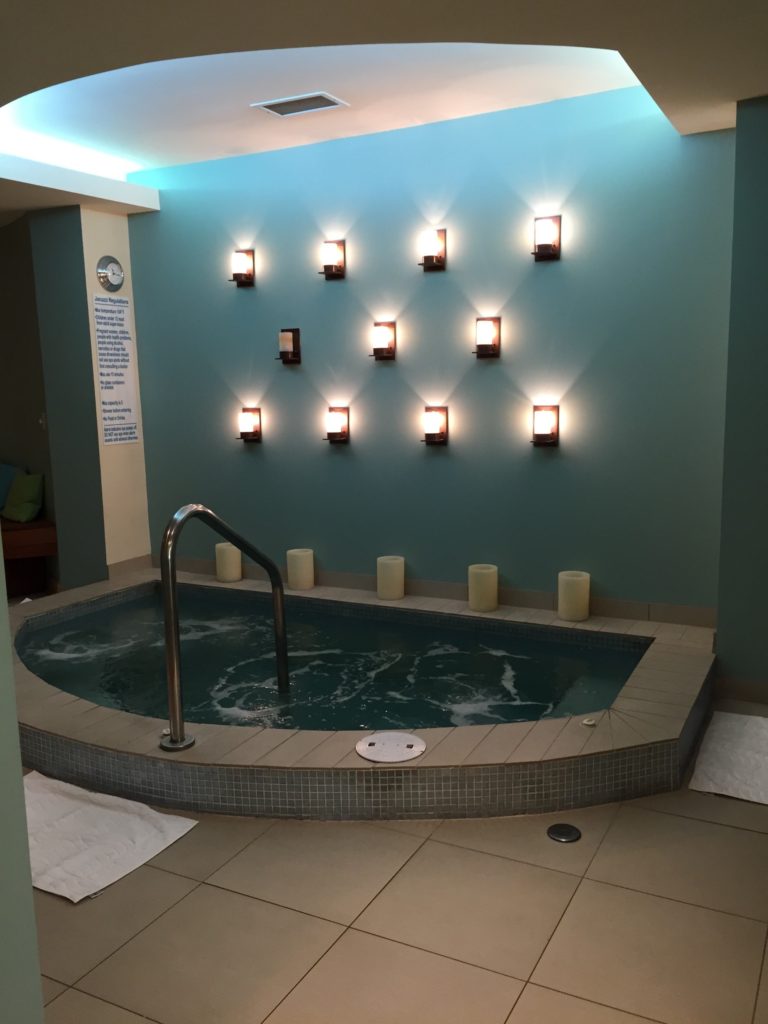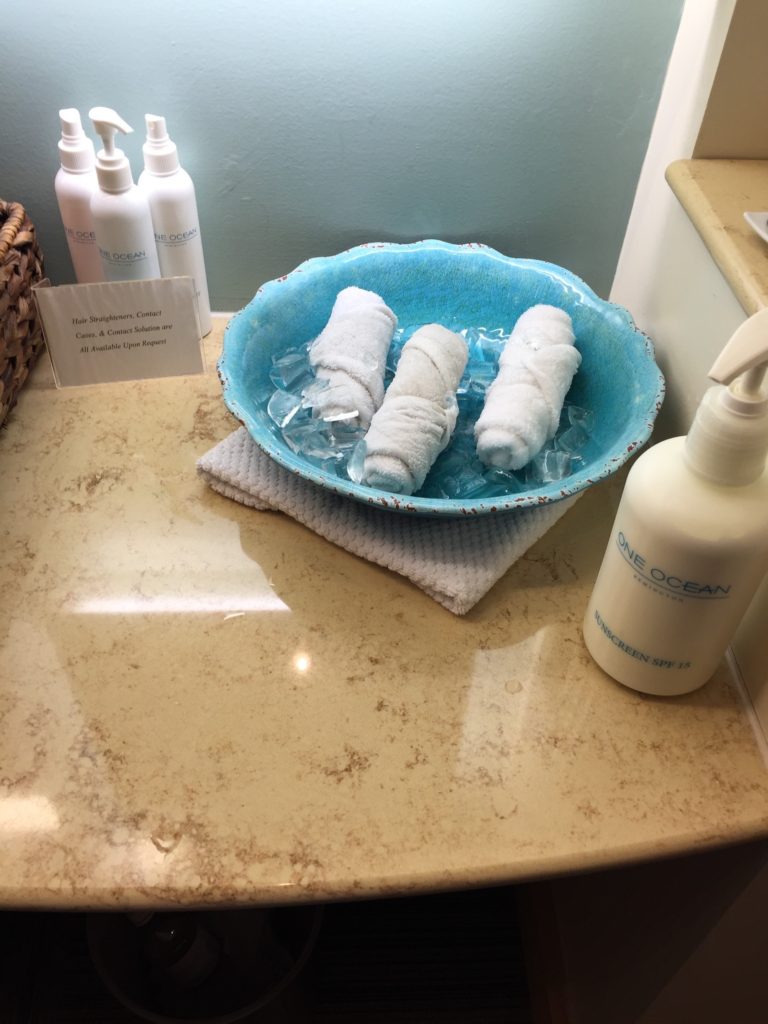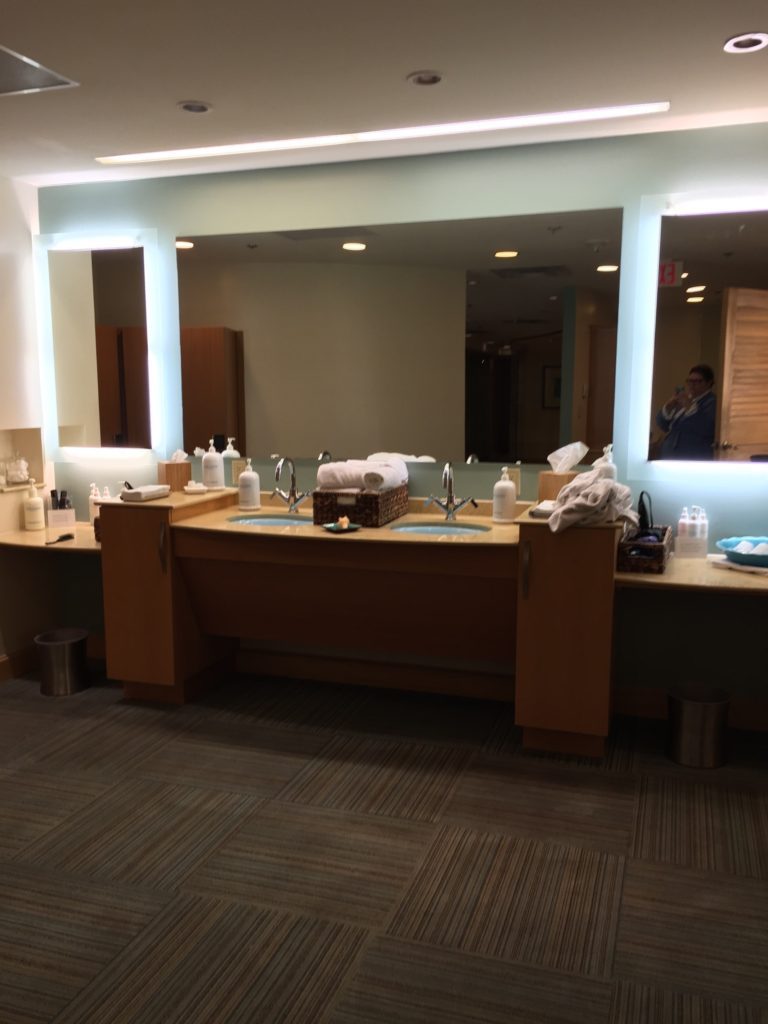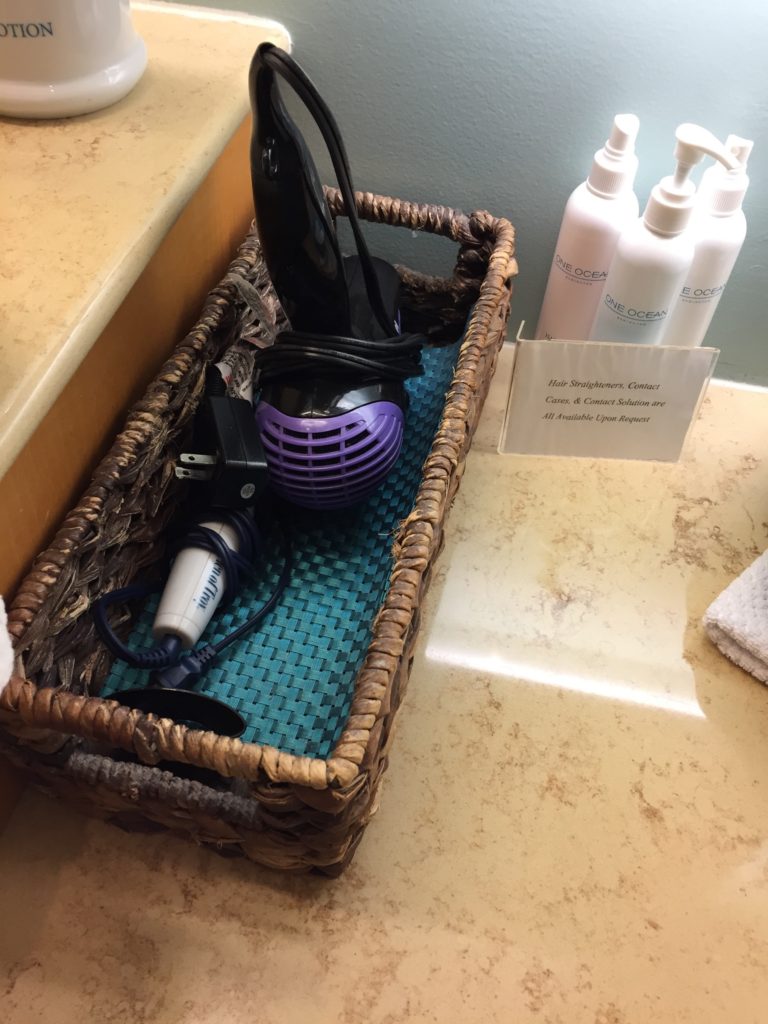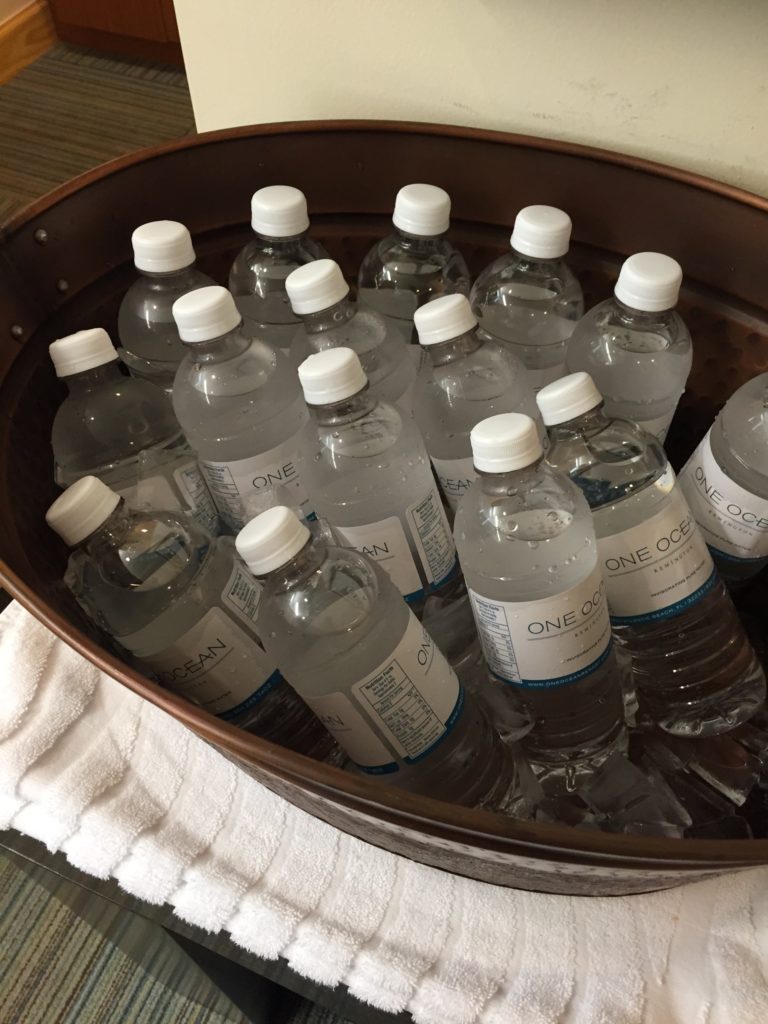 The Spa featured a "snack and beverage" area that had flavored water (it was delicious) teas, and snacks that were prepared by the chef in the kitchen at the resort.  Also, complimentary Mimosas and/or Champagne are presented to you before and after your service.  I love the addition of snacks because sometimes you are in the spa for numerous services and you do get hungry.  The Spa does feature a Spa Menu that you can order from.  We chose to take advantage of the lovely view and have lunch after our services.  The menu was nice and had a great selection of food options to choose from.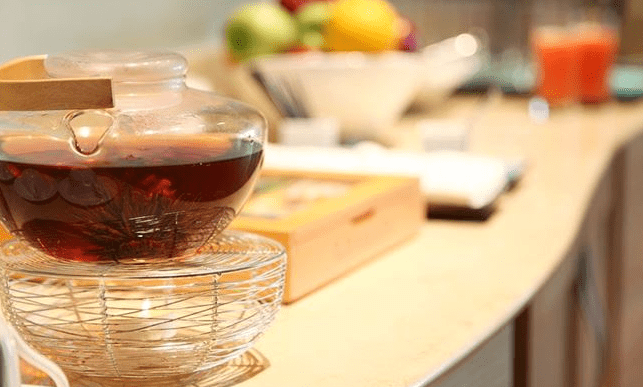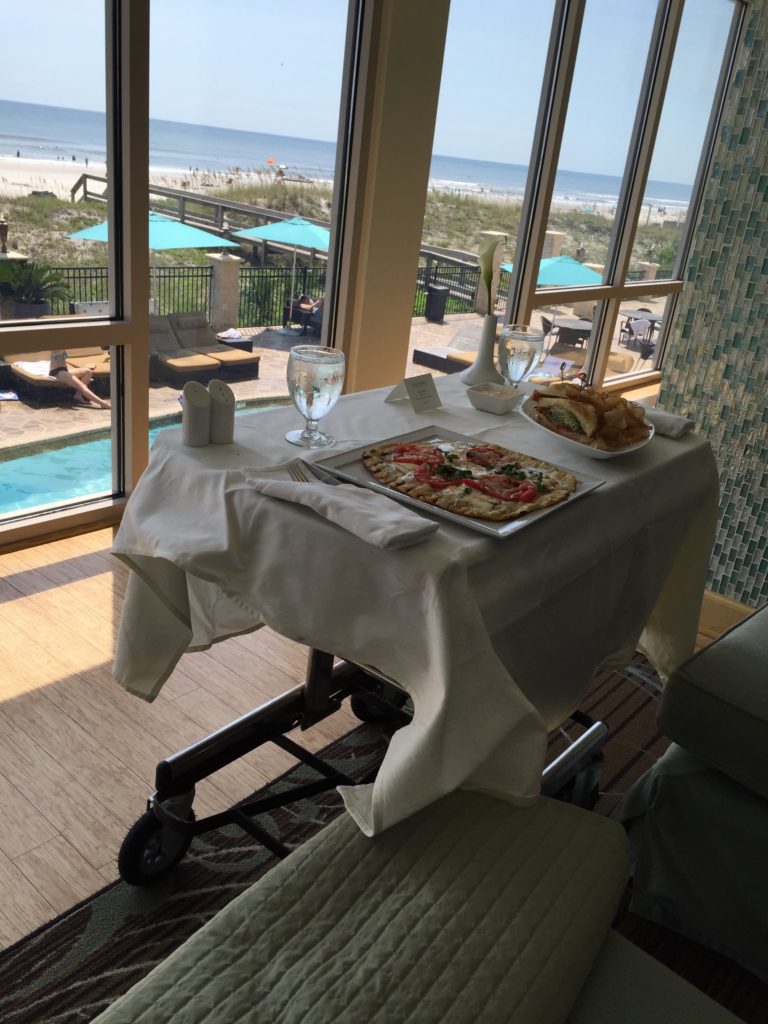 The "Quiet  Area" is what I'm going to refer to as the Relaxation Room.  I have never been to a Spa with such a beautiful view.  I could stare at the Ocean for hours and the chairs and overall atmosphere of this room was completely serene.  My Therapist for my treatment greeted me from this room and again, the little touches impressed me.  She promptly told me her name and even held my hand to the room that we were going to be using for the treatment.  She explained everything about the room, the service and what I needed to do before exiting the room to allow me to get prepared.  I immediately felt comforted by her energy and couldn't wait to start the service.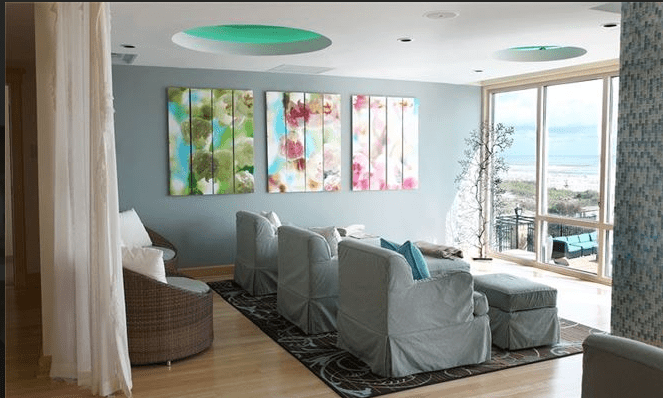 Earth & Sea Scrub Body Treatment:
Pure salts mined from Himalayan Peaks to the shores of Patagonia exfoliate and purify your skin. The warm rain of the Vichy shower gently dissolves the scrub while a full body lotion application with organic essential oil marine gel leaves you feeling invigorated and relaxed.
My service was incredible. I was exfoliated, massaged,  and moisturized. The Vichy Shower was exactly what I needed.  If you've never experienced one of these services, I suggest you do!  I never felt uncomfortable while I was laying on the table, and her process of covering me up was flawless. I actually remember sitting there thinking, "How did she just do that so easily?!?" That's the benefit of having a great therapist. They know that when you feel comfortable, you are able to relax and just enjoy the service. I appreciated that she always let me know what was coming up next as the service moved along.
My guest that I brought with me had the Aromatherapy Pedicure featuring the Orange Blossom Pedicure scent. This pedicure included a foot bath, cleanse and customized scrub.  I actually got to see the Nail Treatment Room and it was lovely!  She said she really enjoyed her treatments and noted that even after we left, her feet still felt incredibly smooth and soft!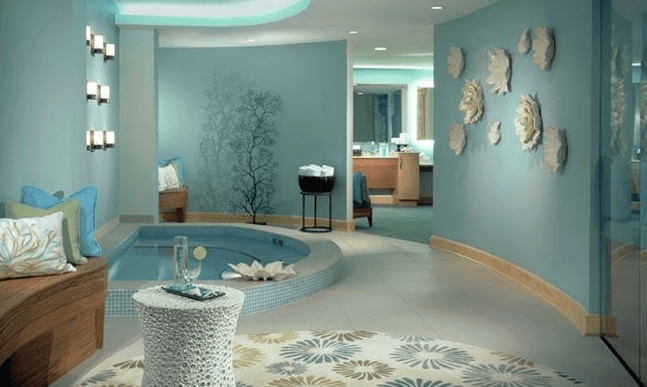 The Spa at One Ocean Resort was phenomenal. I felt so pampered and taken care of that we didn't want to leave!  Product lines such as OSEA, Pure Fiji, Priori and Cosmeceutical were brands that I saw featured in the treatments and as well in their retail area.  This Spa was luxurious, but felt so cozy at the same time.  We took full advantage of the lovely facilities and indulged ourselves a little.  It's nice to just really allow yourself to be completely pampered every now and then.
[line]
My entire experience with One Ocean Resort and Spa was incredible.  It allowed me to just relax and leave behind the stresses of my normal day to day life.  The beach is therapy to me and it's amazing to have such a beautiful destination so close!  I enjoyed every aspect of the resort.  From the pool, the beach and even the restaurant and lounges inside the resort.  Our food was always amazing and there was always options available to you.  No matter what you needed.
I think the one thing that I took away from being a guest at One Ocean Resort and Spa, was that I never felt like I was just another person walking in the door.  The personalization and attentive detail from the staff was outstanding and I can't wait to return again.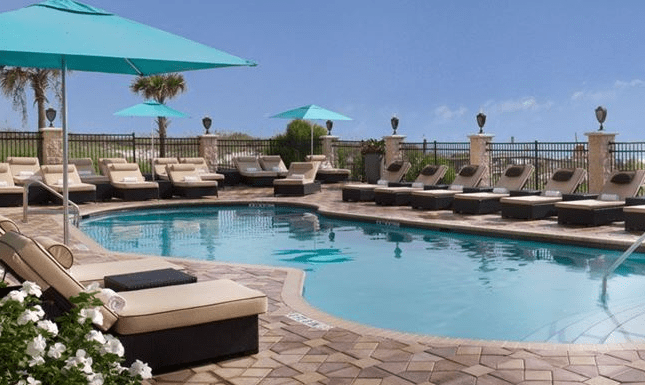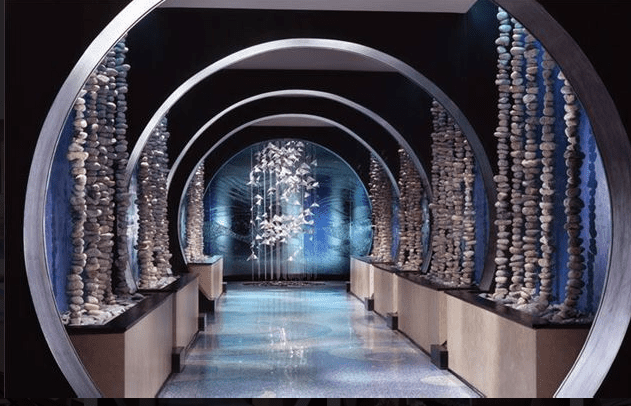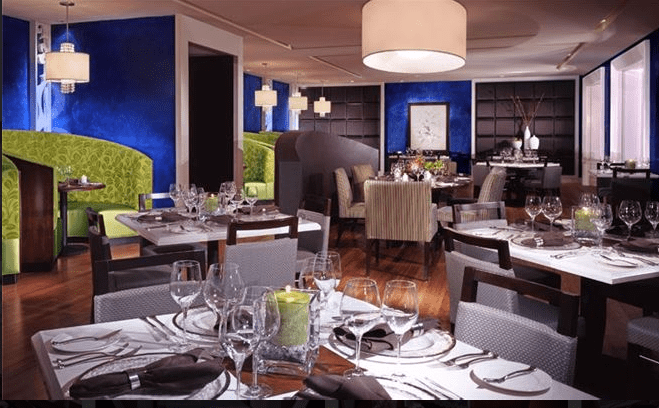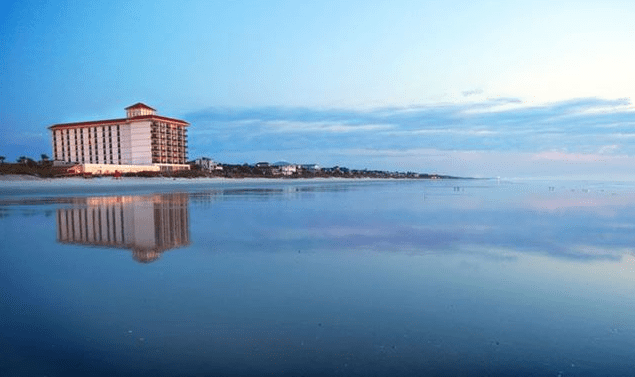 One Ocean Resort & Spa  
1 Ocean Blvd, Atlantic Beach, Florida 32233  Phone: 904-249-7402
https://www.oneoceanresort.com/

Room Accommodations and Spa Services were compliments of One Ocean Resort and Spa