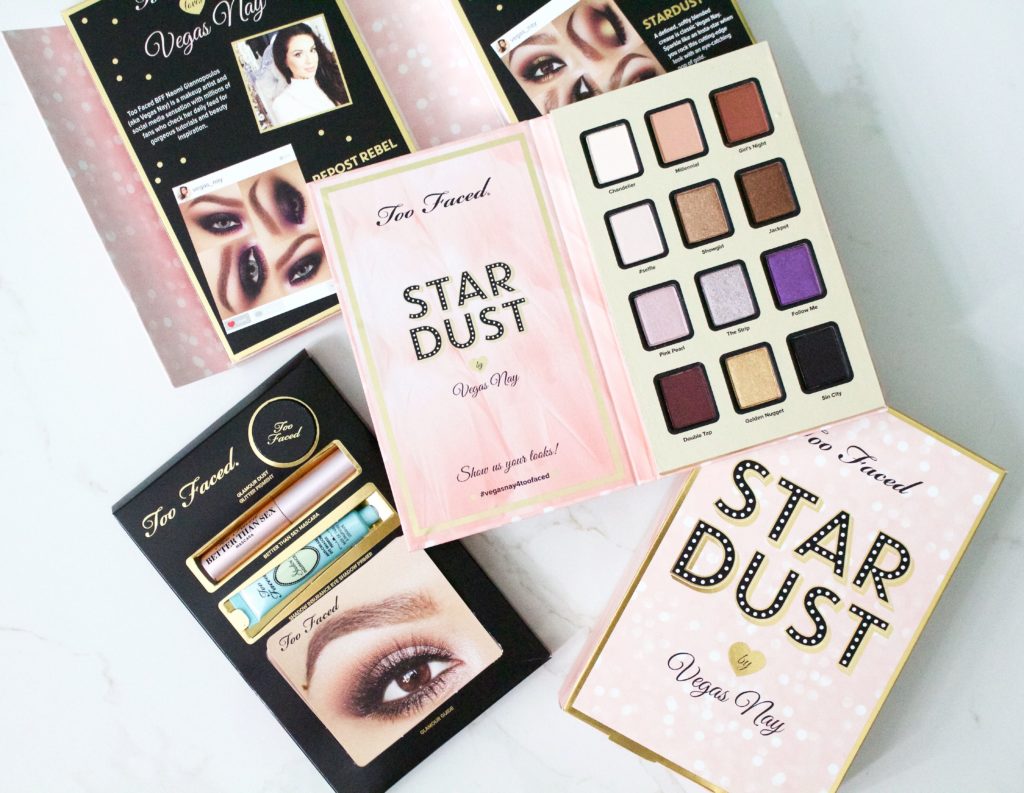 It's time for my Too Faced Stardust Palette first impressions!  If you aren't familiar with the palette, it's a newly released palette by Too Faced and Vegas Nay.   Ever head of Vegas Nay?!? Naomi, aka Vegas_Nay,  has an amazing Instagram account that has over 6.1 MILLION followers!  Her Instagram account is full of amazing makeup looks and if you haven't checked out her account, I highly suggest you do asap!  She has a background in the makeup and fashion industry and has some seriously impressive experience to back her up!
I've only had the palette for a couple of days, but I have played around with it, so I thought I'd do a first impressions post on the palette.  First of all, I absolutely adore the packaging. It basically screams everything Vegas!  The packaging is great! It comes in the main box and then another box that houses the actual eyeshadow palette and another side that features the "extras" that are included in this palette.  First, let's take a look at the palette!
The actual eyeshadow palette is so beautiful.  It has all the glitz and glamour that I'd expect from Naomi.  It's very light-weight, but seems pretty sturdy.  There is no mirror in this palette, but it does offer a nice variety of eyeshadows, that are a mixture of finishes.  There are twelve eyeshadows total included in this palette.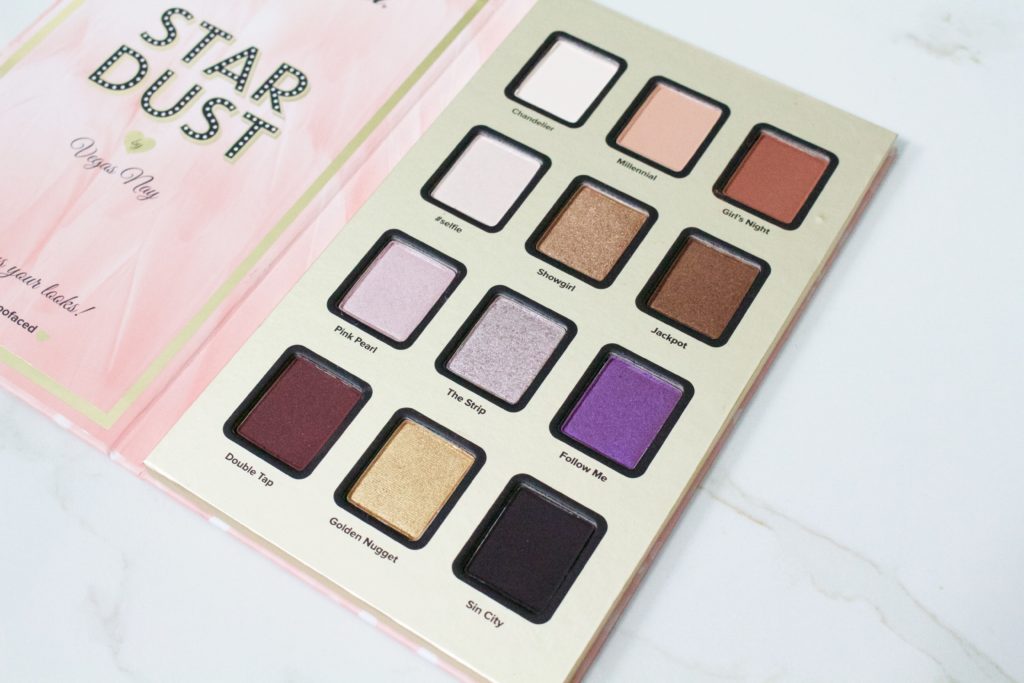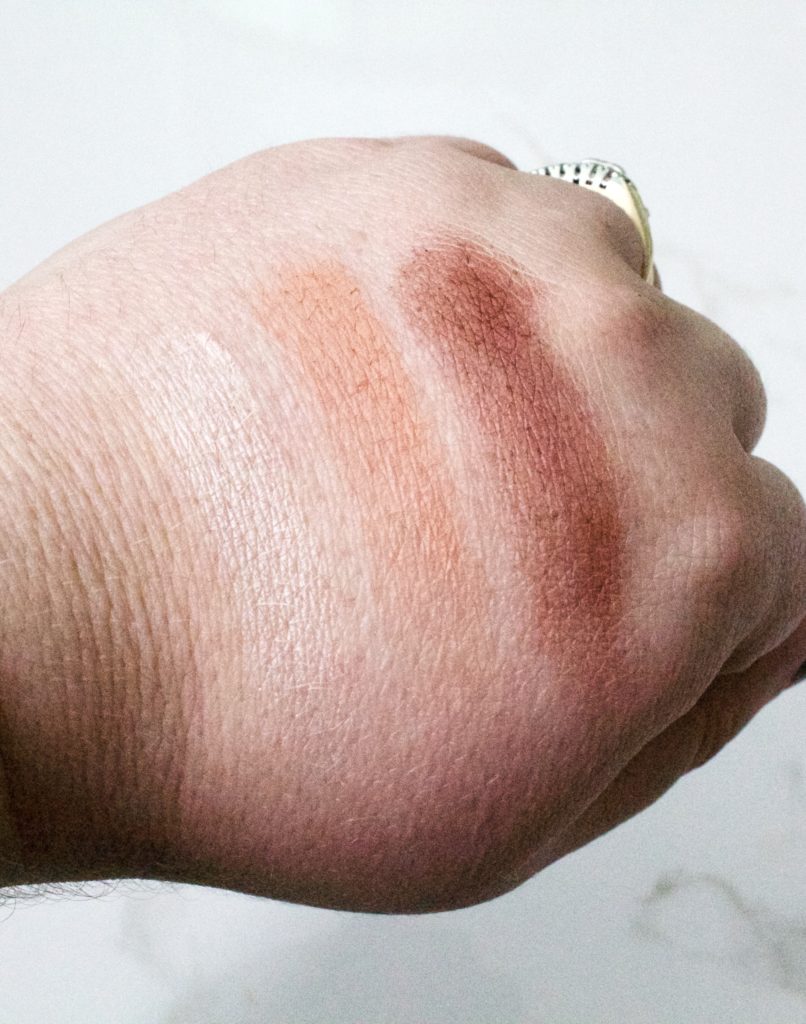 Left to Right: Chandelier, Millennial and Girl's Night.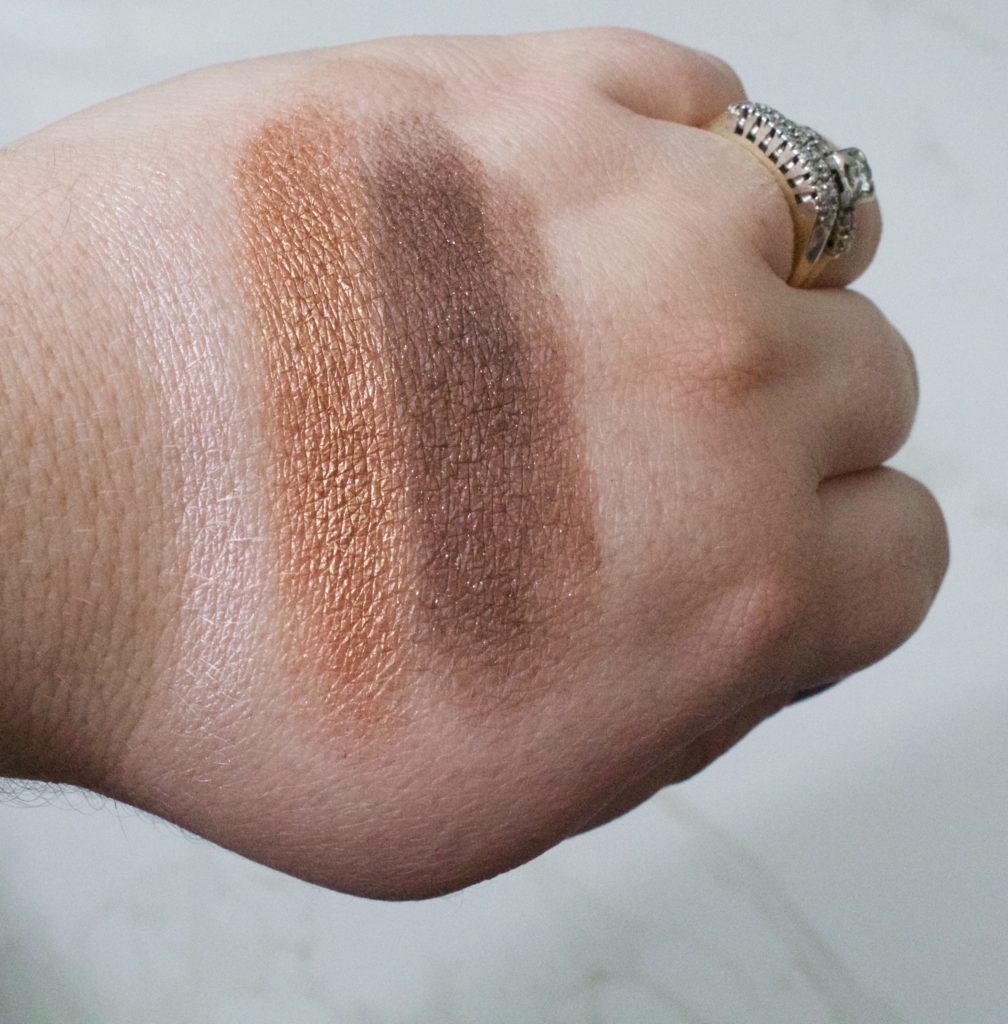 Left to Right: #selfie, Showgirl and Jackpot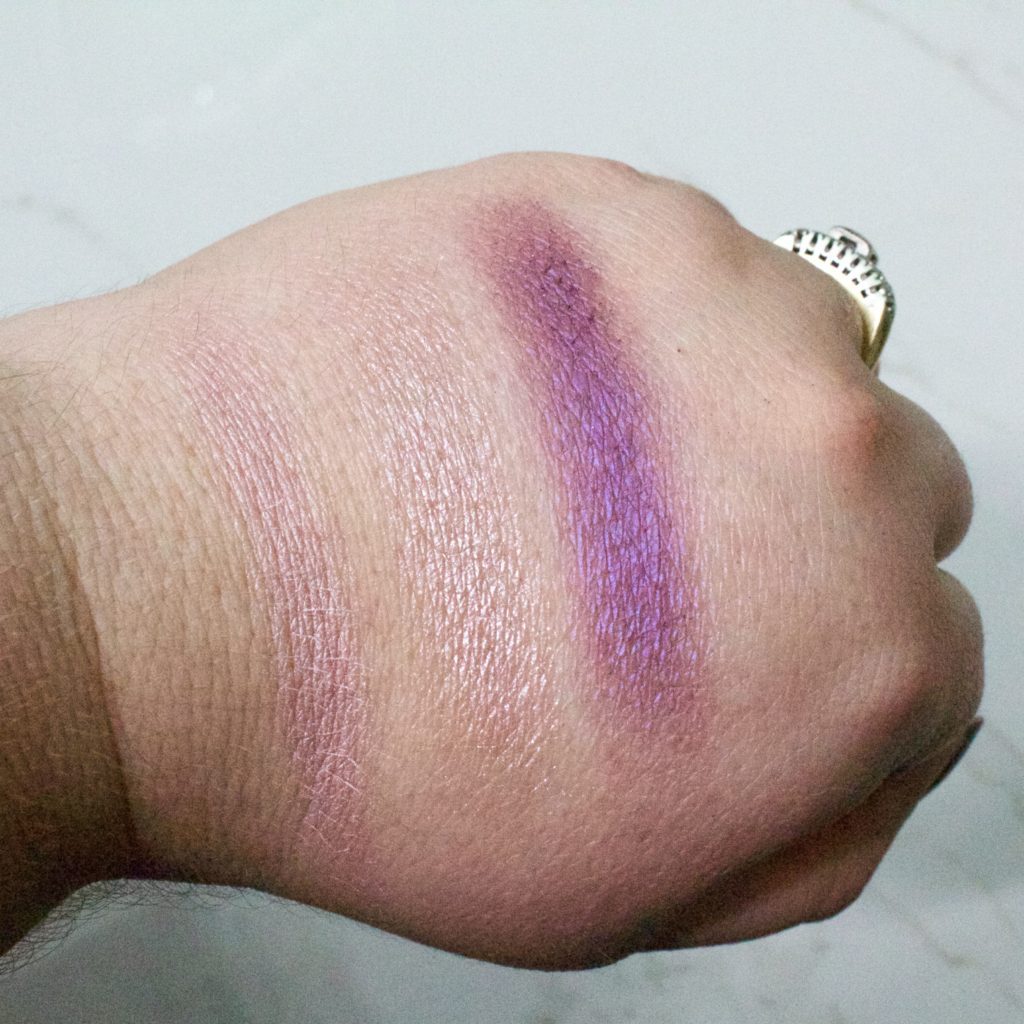 Left to Right: Pink Pearl, The Strip and Follow Me (applied about six layers to get this much color to show up)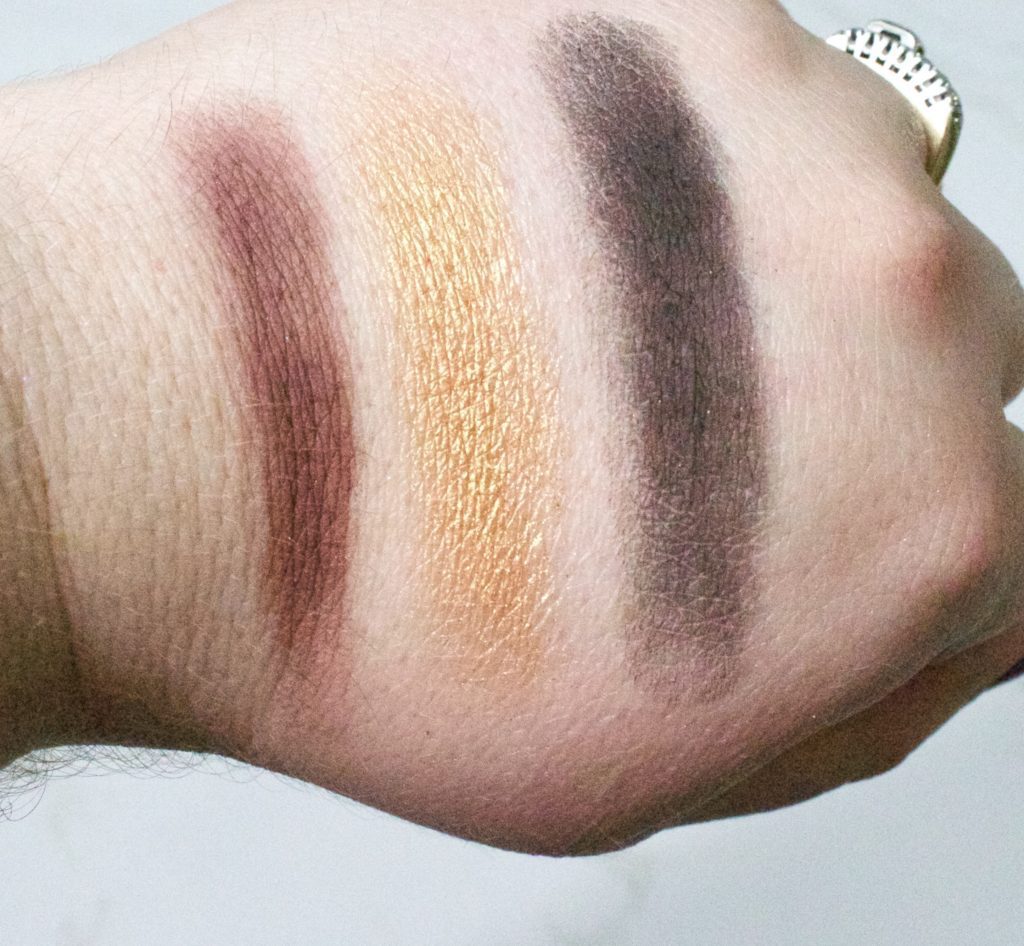 Left to Right: Double Tap, Golden Nugget and Sin City (applied quite a few layers to get this to show up)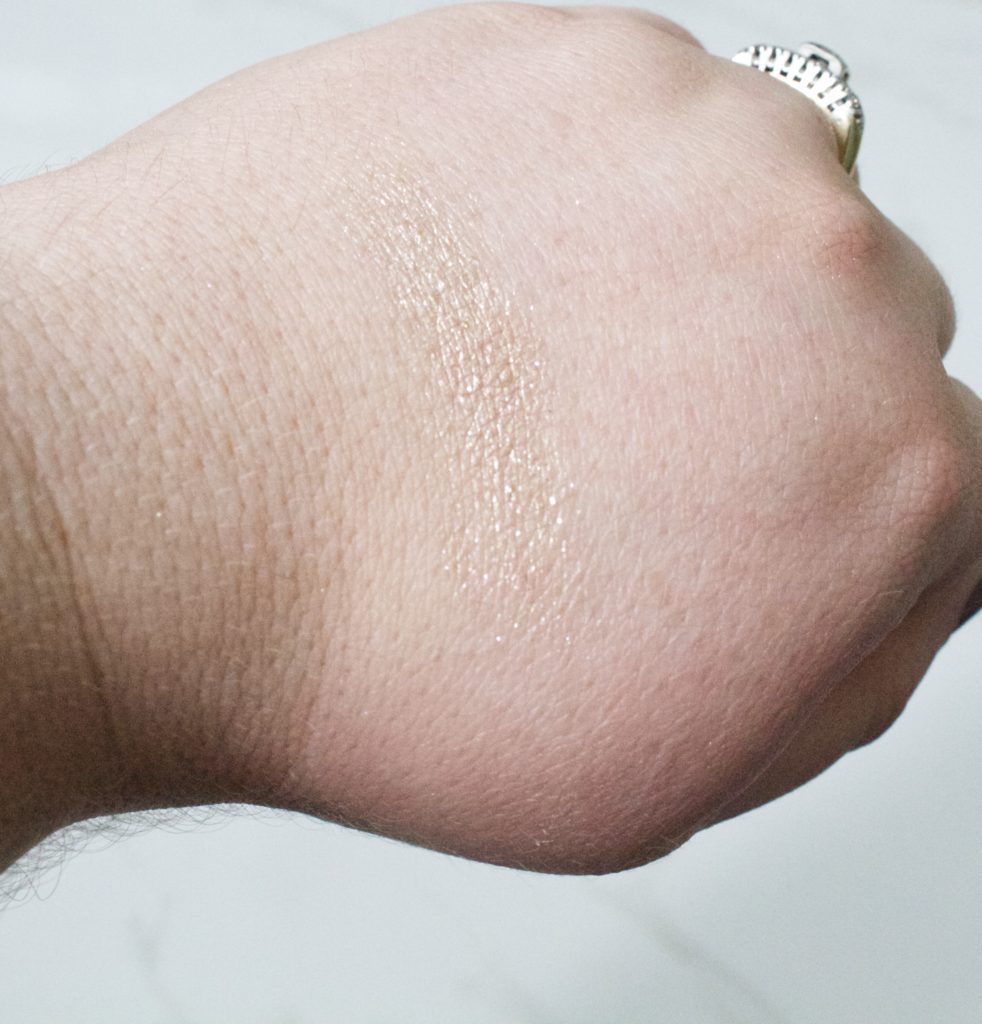 The extra Glitter Pigment that was included (with NO PRIMER)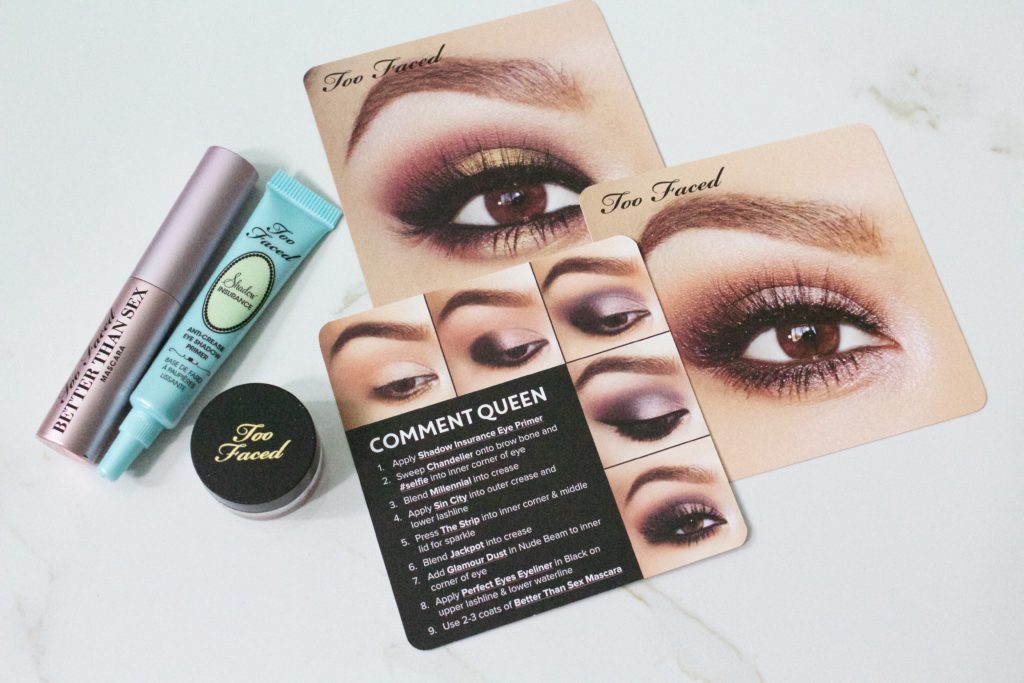 Here are some of the "extras" that I was talking about that are included when you purchase this palette.  A deluxe sized Better Than Sex Mascara, a small Shadow Insurance Eye Primer (my absolute favorite and a little bit of this goes such a long way),  a Glitter Pigment and actual looks that Naomi has put together with step by step instructions on how to achieve each look.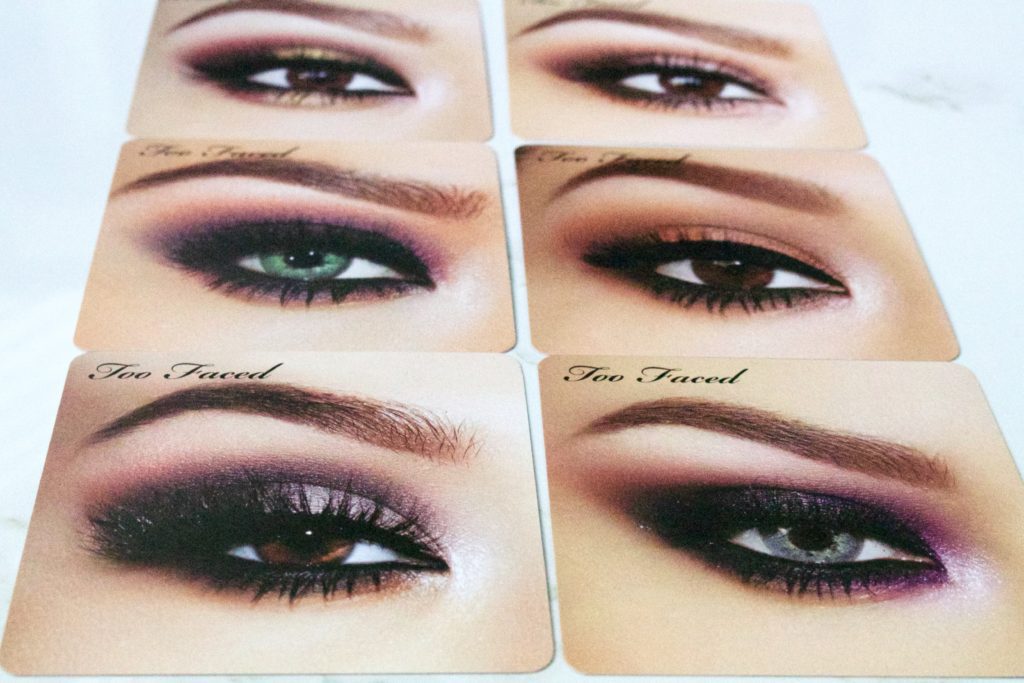 I love these "cards." How fun!! Plus, the looks are incredible! They include 6 looks I can't wait to try myself!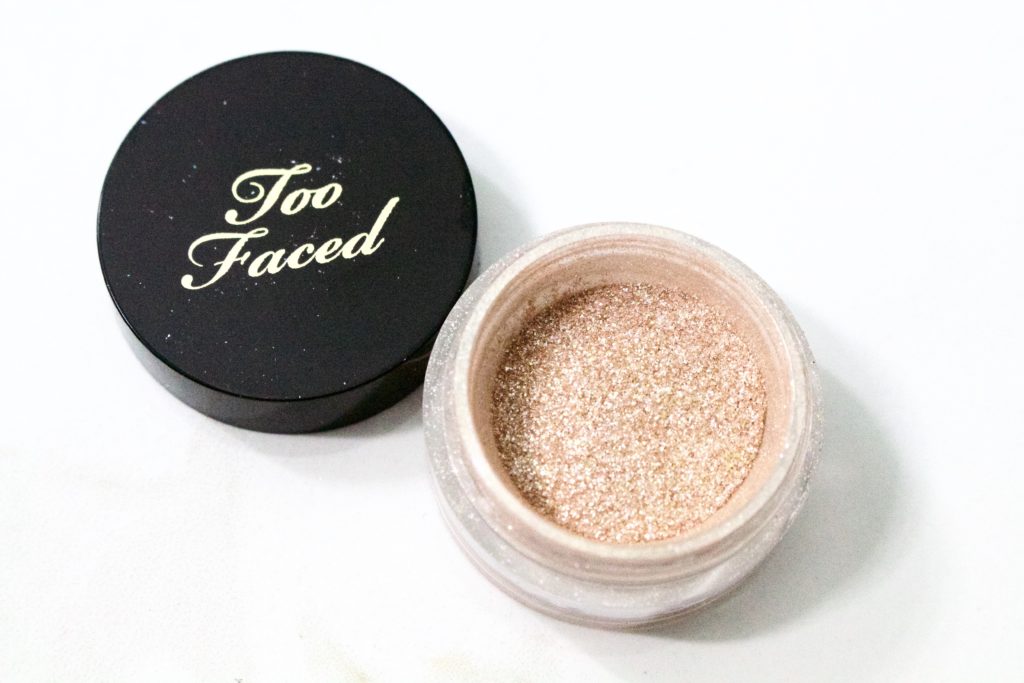 This Glitter Pigment is gorgeous and I love that this was included!
Overall Thoughts
PROS and CONS:
PROS:
This palette is seriously reasonable at only $45.00.  You get 12 eyeshadows, a deluxe mascara, eyeshadow primer, glitter pigment and detailed instructions for the looks that she put together.
The actual eyeshadows are very pigmented.  Obviously some more than others.
The colors in this palette are a good mixture of mattes and shimmers and work great when worn together or separate
Packaging is gorgeous
CONS:
Only two shadows didn't really impress me a lot. Follow Me (the gorgeous purple) just wasn't as pigmented as I was hoping at all and Sin City (the black) applied not as black as I'd hope, but that happens a lot with matte black eyeshadows.
Price and Availability:
The Too Faced Star Dust Palette retails for $45.00 and is being sold online ONLY right now at Ulta.com (STILL AVAILABLE)  and Too Faced Website (SOLD OUT).  It will be in stores (I believe) September 6th.
Star Rating:
I'd give this palette a 9.5 out of 10 stars! I loved the colors that were included because they are perfect for creating so many looks, but a few of the colors weren't as pigmented as I would have hoped, especially Follow Me, which I was so excited about.  The packaging is gorgeous and you get a lot of products included, that will help you get the perfect look! I have a lot of makeup palettes, but I adore the mixture of colors in this one and would easily travel with just this one palette.  I also think that this will be PERFECT for Fall eye looks!  If you've been curious and wanted to know if you should buy or pass, I totally think you should buy!  If you're someone, like me, who has a lot of makeup palettes, I'd check to make sure that you don't have a lot of these types of colors already.  Too Faced always comes out with gorgeous palettes, but sometimes the palettes can be pretty similar, especially after you've been buying them for years!

Affiliate Links Included.  All thoughts and opinions my own.