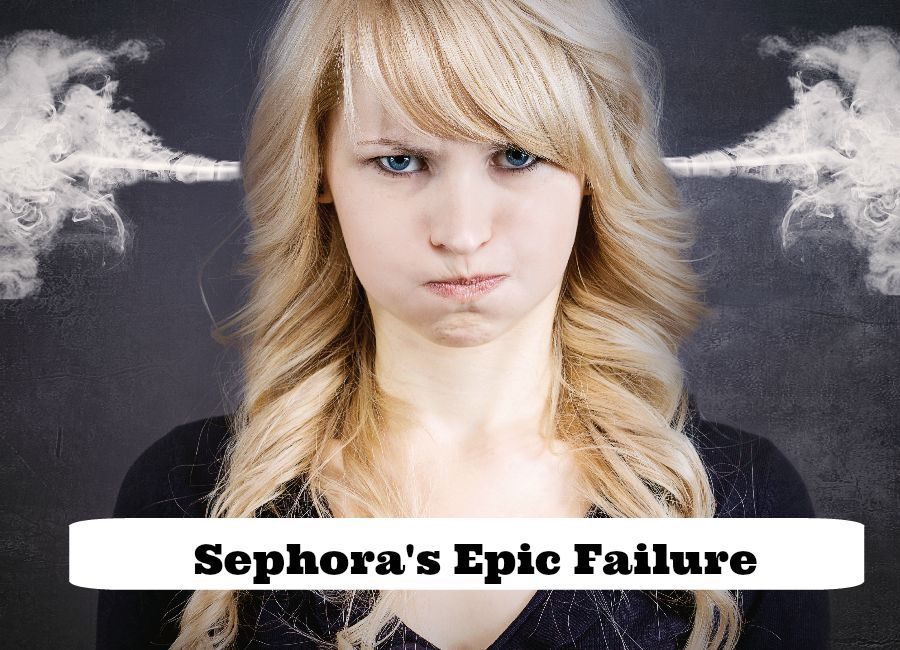 I've got an update on the whole Sephora Epic Rewards situation that turned out to be a total disaster.  However, I'm happy to report some good news.  YAY!!!
I posted a blog post last week about my frustrations with the entire Epic Rewards.  I had also posted on my social media (as well as the blog post) an email address that was sent out to people who felt that they were upset and wanted to talk to someone in Sephora's Customer Service about their experience with the Epic Rewards.  Sephora was so serious about this, that this email address was strictly about their Epic Rewards.  I told you, if you were unhappy,  send an email.  I did and I got a generic response within an hour saying that they were investigating the cases and would be in touch by a certain day.  Honestly, I didn't know what else would actually happen.
Fast forward to this week and I got another email from Sephora.  They not only apologized, but owned up to the fact that they messed up.  They promised to basically take a look at the entire beauty insider program and somehow find ways to make it better.  Also included, a $50.00 store credit that could be used online.  WHAT!?!? I'll be honest.  I didn't expect money from them, I figured I would just get more points added to my account and I would have been fine with that.  Giving $50.00 was way more generous than I expected.  There was no amount you had to spend to use the money.  You could order something and just basically get for free.  I don't know if they are doing different things for different customers (I am Rouge), but I was totally fine with the response.  I've seen people say that they got nothing.  Some got extra points added to their account. I hope that it's the same for everyone across the board, who did take the time to email.
So Sephora, I will gladly accept your apology and I've got my eye on you.  I hope you really do take this as a lesson learned and don't make the same mistake again.  Not only that, I challenge you to please find a better rewards program for your shoppers who are loyal to you.  Events are fun, but go above and beyond what you are doing now and come up with something new and exciting!  I want to shop at your stores, but I don't want to shop there or give you my money when situations like the Epic Rewards keep happening.
I do appreciate a company who own's up to their mistakes.  Did you send an email? Did you get a response back? I'd love to know how Sephora ended up "apologizing" to you.  Let me know in the comments below!