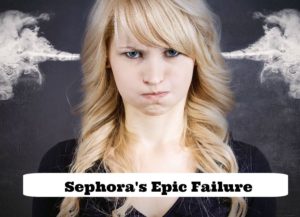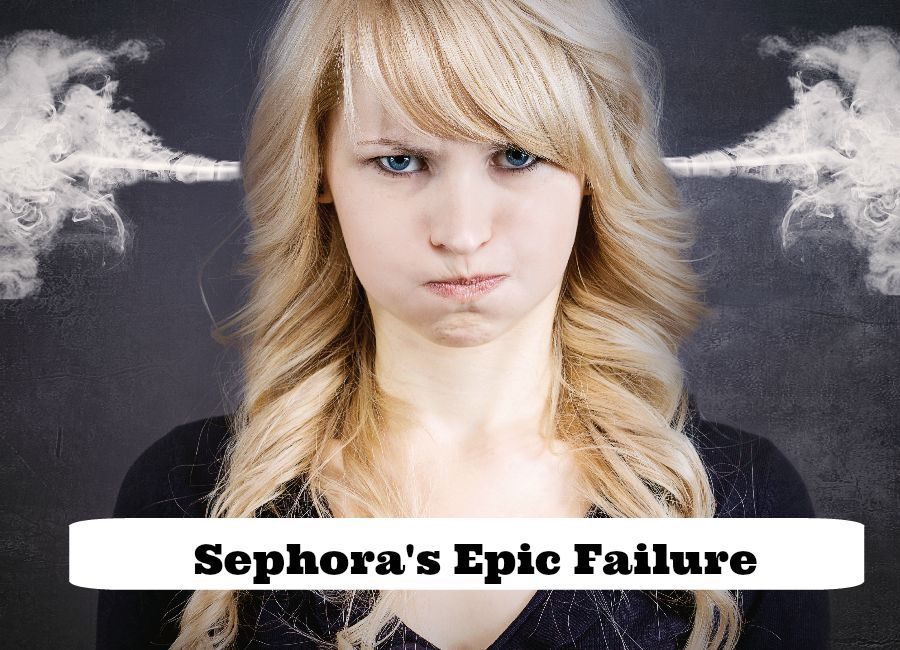 If you are as beauty obsessed as I am, then you were probably aware of the whole situation surrounding Sephora's Epic Rewards.  If not, then let me give you a quick recap of what happened and an explanation on their Beauty Insider Program. If you don't really care about this at all, you are more than welcome to skip this post and I'll be back to more positive, happy thoughts tomorrow! HA! I just HAVE to get this out of my system.
Sephora Epic Rewards
Sephora has a rewards program that for every dollar you spend, you earn a point. It's called their Beauty Insider Program. Those points, that you earn, determine what level you are in their program. Beauty Insider, VIB and VIB Rouge.   Obviously being at the "highest" level (VIB ROUGE, which I am) is supposed to give you some extra perks along the way.  Free shipping, unlimited access to the beauty studio, exclusive events and some extras. Also, you can use your points that you earn for freebies from Sephora.  Their are 100 point perks and also 500 point perks.  Occasionally they release some other ways of using your points and here is where I can begin to talk about their Epic Rewards.
I talked about these Epic Rewards on my blog recently.  I attended an event during their Beauty Insider Week (I think that's what it was called) that allowed you to shop and earn extra points. Since I was VIB Rouge, I earned 4x the amount of points I would have normally gotten.  I spent a considerable amount of money.  Not bragging here, but I knew about the epic rewards and I was trying to get my hands on a certain item, so I wanted to make sure I had enough points.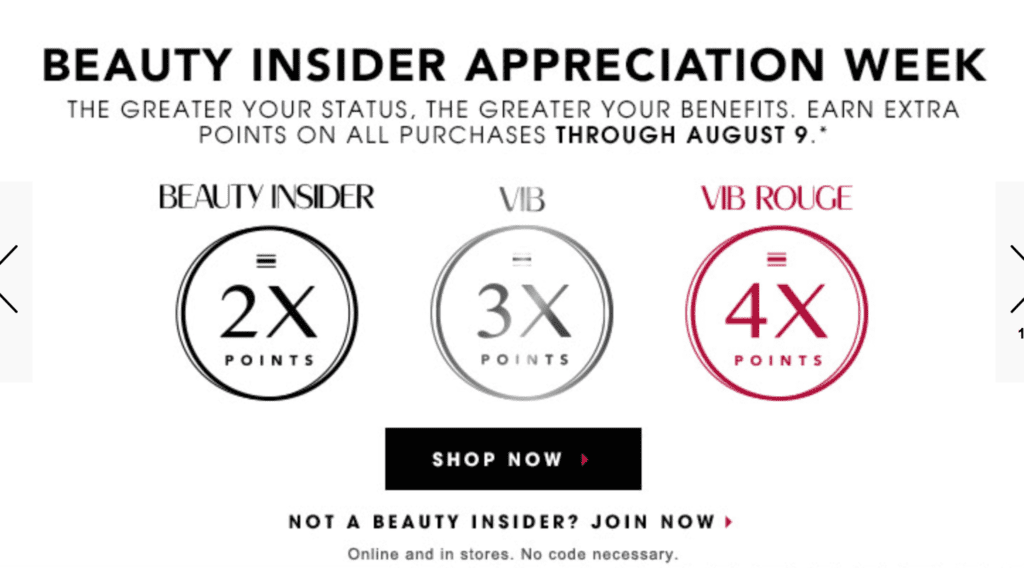 Items that they were giving away were amazing.  They really were epic gifts, BUT I stated in my posts on most of my social media, that I knew they were limited quantities, but I figured it was going to be really, really limited.  Gifts included brands like BECCA, YSL, Tory Burch, Marc Jacobs, and also trips to Paris, etc.  They were "epic." I had to give them the benefit of the doubt and hope that they wouldn't let their customers down…again. Yep, they've kind of done this in the past, but I was hoping they had learned from their mistakes.
I get that items are limited quantities. That's understanding, but here's where I have issues with the whole situation and how I think Sephora really f$%&#@ up.
Don't advertise about earning more points (aka spending more money to make Sephora have better sales) so you can use those extra points for their Epic Rewards. Especially if the rewards you are advertising are basically not even attainable.
Be honest and let us know that quantities are not only very limited, but maybe even go as far as to say "we have x amount of this to give away" I'd rather know that ahead of time!
They didn't release a time as to when the Epic Rewards were going to be released. Just sometime during the business day.  Let me tell you, I was on vacation and had my shopping cart ready to go.  I kept checking and checking and BOOM. They were gone like two seconds later. I wasted valuable time, which is my own doing, but I would never have wasted that time if I would have known they were THAT limited.
If I'm being honest, their whole Beauty Insider Program could use some work.  I'm VIB Rouge and the only thing I honestly get out of it is the free shipping and sometimes the events are fun.  My experience with the Epic Rewards again reminded me how much I'm not a fan of their Beauty Insider Program.  Sure, free is always good, but their gifts have been pretty much blah to me.  Rarely do I even get items that I'm really impressed with.
I spend a lot of money in Sephora.  I can definitely take my business elsewhere. I can't honestly say that I believe that Sephora didn't know how this was going to end.  I feel for their PR people because people are PISSED this time.  Will I stop shopping there all together? I'm not sure. Did it make me want to return everything I'd purchased there lately? YES and I'm still considering it.  People make mistakes, but they seem to continue to make this mistake.  I've started looking at other stores and their reward programs.  Ulta now let's you use your points as $$ to redeem towards purchases. Click here to read about that.  
Sephora knows that they screwed up and they even the put out an email address to reach out to them if you were one of the "victims" of the Epic Rewards disaster.  I sent an email and got a generic response that they would be back in touch with me in early September.  We'll see what happens…until then, I'm on a Sephora break.
Want to send them an email? Here's the address to use: epicrewards@sephora.com.  Thoughts on the whole Epic Rewards situation? Did you actually get one of the awards? If so, I'd love to chat with you!! I just need to believe that someone actually was able to get one, ha!