I attended the VIB Rouge Event over the past weekend and I had such a great time! If you follow me on Snapchat you probably saw all of my pictures! If you aren't following me, you should be! (My username: combs1217)
The store was offering complimentary facials, makeovers, and some of the brands were on site to help out with their products. I partnered up with a makeup artist who was really helpful in color matching me and offering some suggestions on products I was curious about. I love it when I go to Sephora and the person helping me actually has suggestions. You think that would be the norm, right?!?
Here are the products I picked up. Some were on my list of products I wanted to check out and some were suggestions from the staff. It was so hard deciding on what to pick up and what to pass on! There have been so many new launches lately (skincare and makeup) that I was struggling. About the only thing I forgot to pick up was the Too Faced Eyeshadow Primer (holy-grail product for me) and a moisturizer I wanted was sold out. Overall, they had pretty much everything and more that I was looking for this time! Way to go Sephora!!
My Sephora Haul:
BeautyBlender Blotterazzi ($20.00)
I picked this up because I love my Beauty Blenders and I'm always curious when their new products are released. If I'm being honest, I kinda feel like $20.00 is a lot for this, BUT I'm going to try it out. Basically it looks like a flattened out Beauty Blender (2 of them) in a compact with a mirror. It's supposed to help get the shine off your face (also washable and reusable) instead of using more makeup, blotting wipes, etc. Gimmicky?!? Possibly. I think I'll do a first impression video when I do finally use this!
Jack Black Beard Lube ($17.00 and up)
My husband loves this product and it's probably his holy-grail without him even knowing what that means, ha! When he shaves (he seems to really like the beard look nowadays though) his skin gets really irritated with red splotches all over. When he uses this, that doesn't happen! He has now used this product for years, with several other Jack Black products that he likes. I think this might also make for a great shave for us ladies as well. Just the scent is amazing and I think it would be really conditioning on our legs!
First Aid Beauty Ultra Repair Cream ($30.00)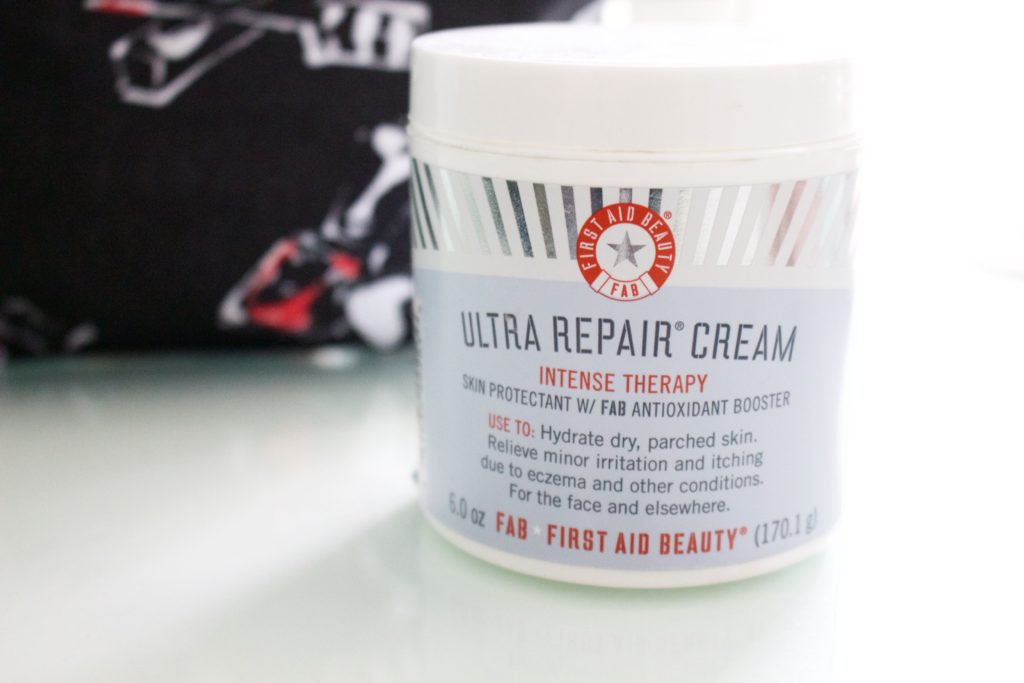 Hands down must-have product in my house. I use this and my husband uses this. I like that I can use this on my face and it can also be used anywhere else on the body that is dry, irritated. I used a new foundation recently that really irritated my skin and just one night of using this moisturizer turned my skin back to normal. My husband uses this on his hands and swears by it. I should also note that he hates pretty much every lotion out there. So him using this daily is a BIG deal!
Too Faced Born This Way Foundation ($39.00)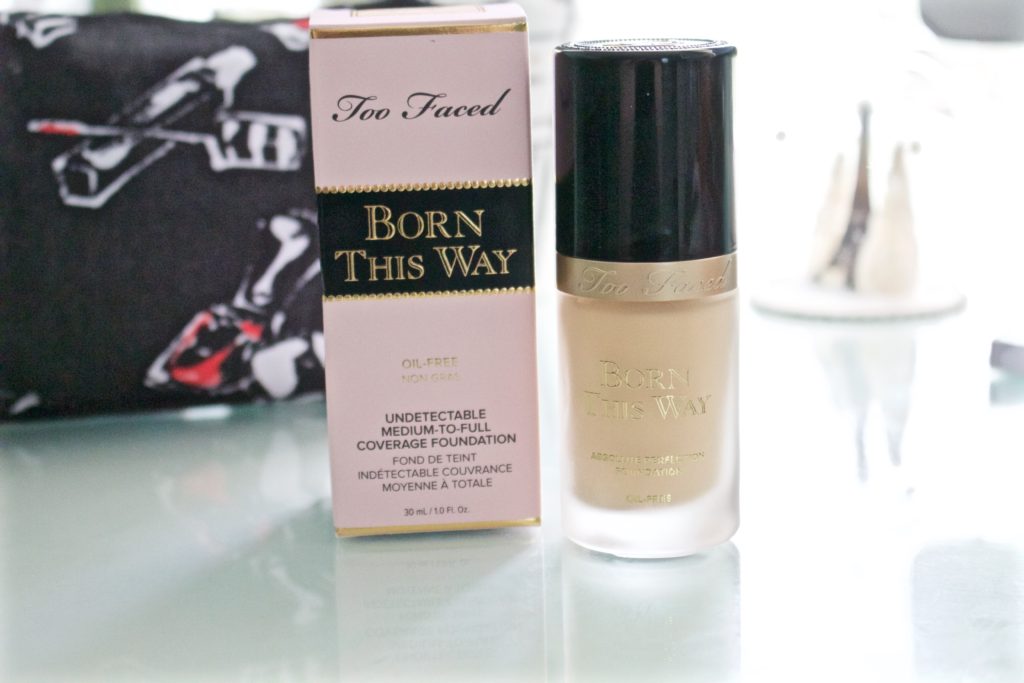 "'I'm on the right track baby, I was born this way…" Is it just me or is that all you can think of when you hear anyone talk about the new Too Faced Foundation?!? Seriously, they should have done a campaign with Lady Gaga for this product!! How perfect would that have been!
I wanted to pick this up because I have heard nothing but amazing reviews and with new launches, that doesn't normally happen. They tried it on me in the store to color match me and it really did feel like I was wearing nothing! I'll have a review on this soon!

I mean. I had to.
Anastasia Dipbrow Pomade and Anastasia Brow PRO Pencil (Both $18.00)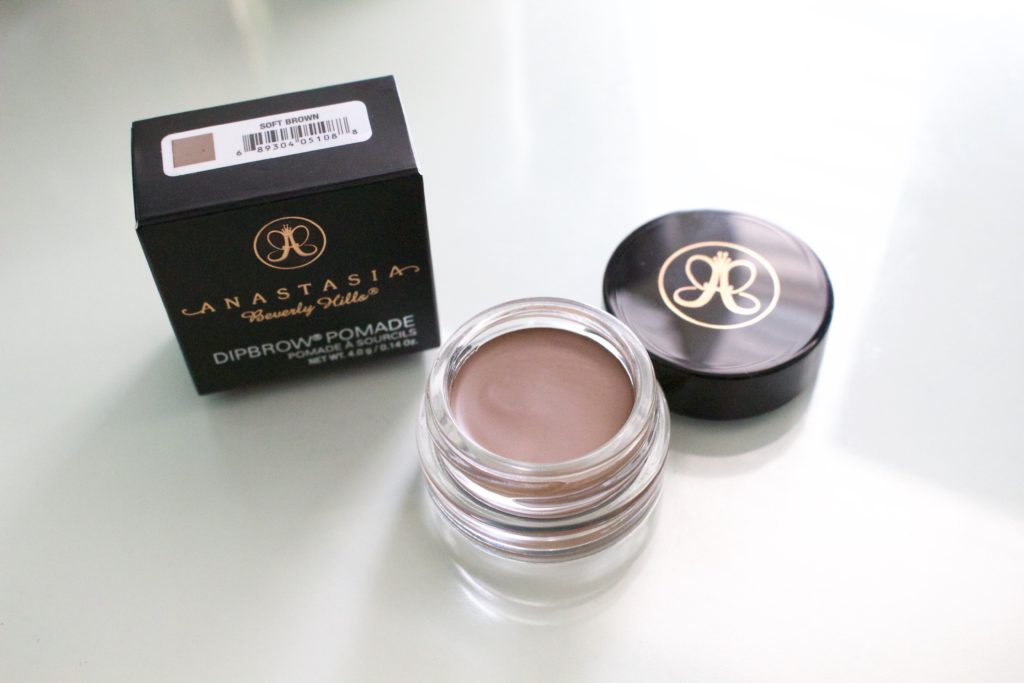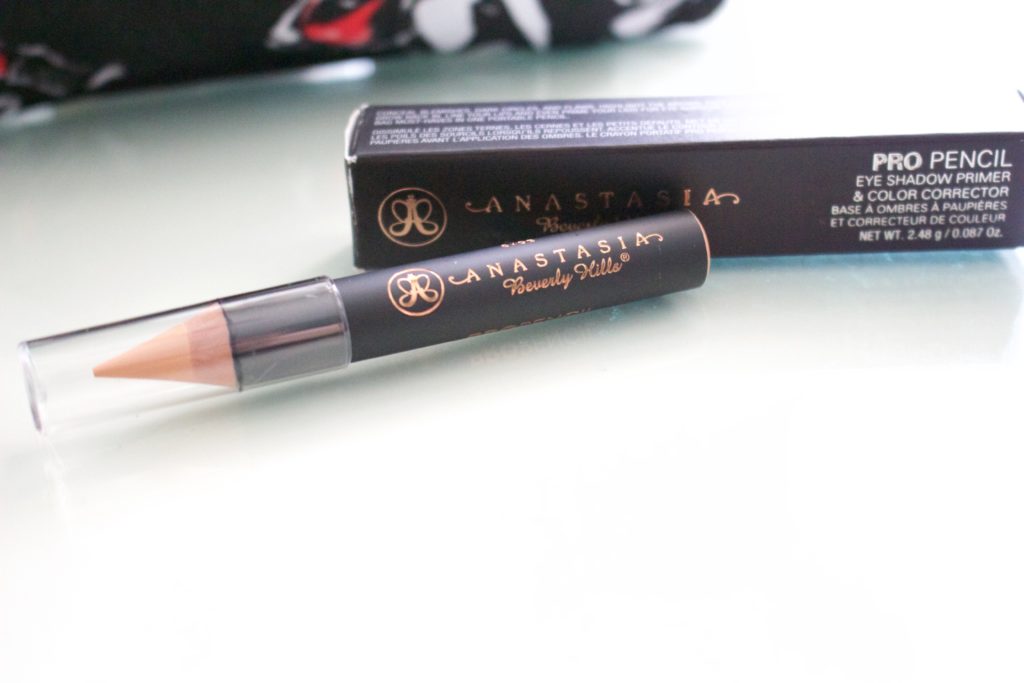 Anastasia is the queen of eyebrows and her products will help take your brows from drab to fab! I really, really love her Dip Brow Pomade. I get such natural looking brows and I find it easy to work with. The makeup artist that was helping me also suggested this pencil that will help clean up the area and it can also be used as an eyeshadow primer! AWESOME! I haven't used this yet, but when he applied both on me at the store, my brows looked amazing!
Kat Von D Everlasting Liquid Lipstick ($20.00)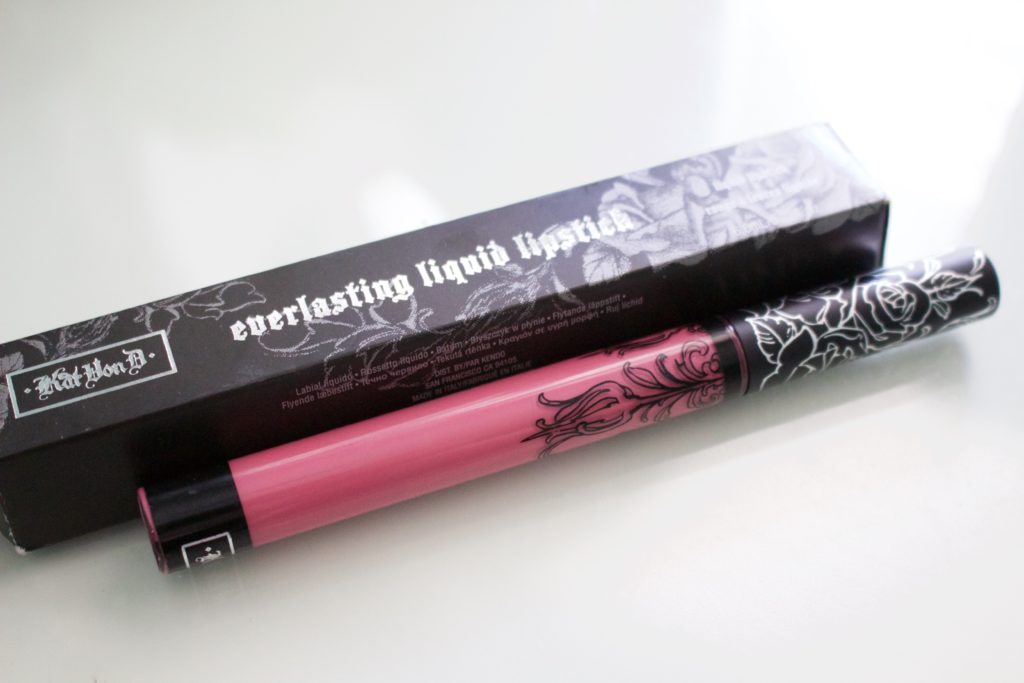 Thes color I purchased, Lovesick, wasn't even out on display yet, BUT he let me buy one anyways. I LOVE this color and it's a typical lipstick shade I can wear on a day to day basis. It is a liquid lipstick, but I found the application to be really easy. This lasted a really nice amount of time on my lips as well. Swatches coming up soon!
Marc Jacobs Re(marc)able Full Coverage Foundation Concentrate ($55.00)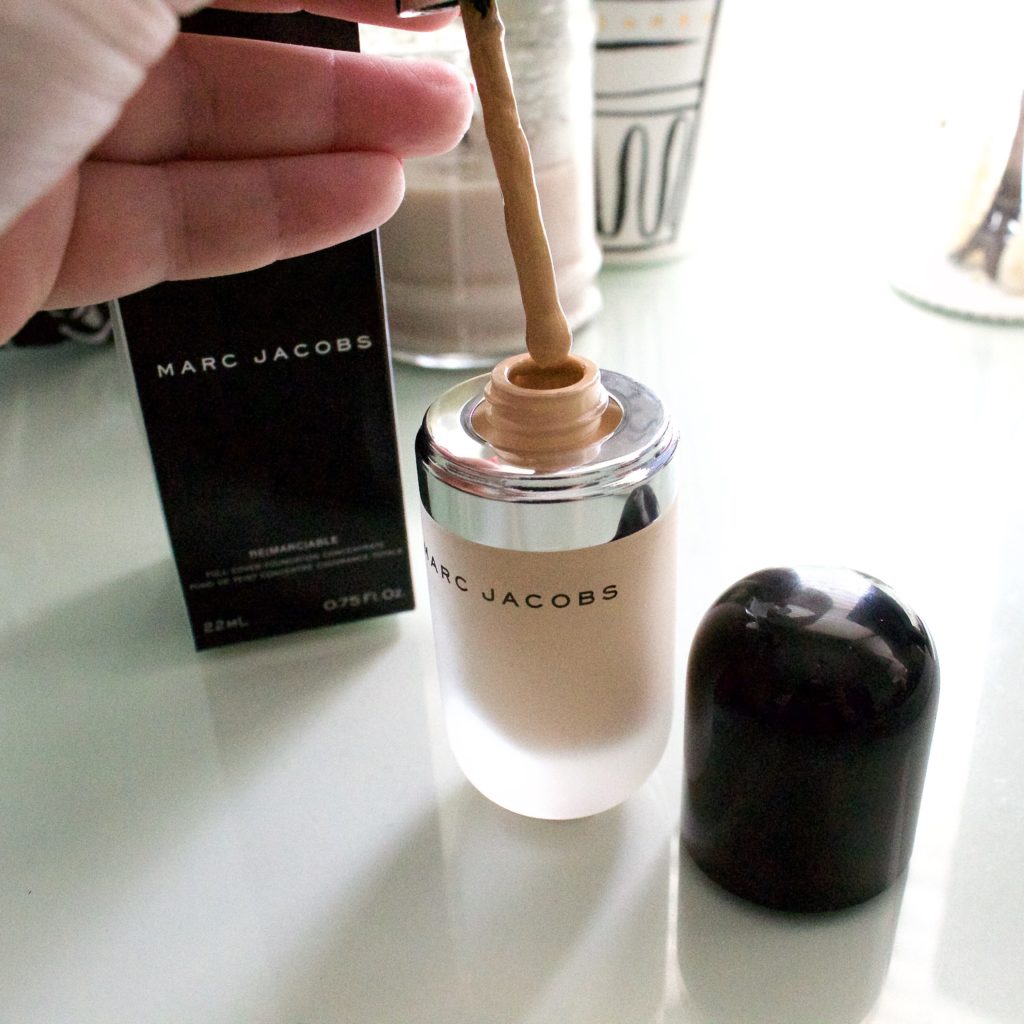 Another foundation that was on my list of must-have products to pick up. I was really, really curious about this foundation because it's a concentrate that offers a full coverage look, but it was supposed to feel very light on the skin. They color matched me and it felt nice on the skin and not heavy at all. I've worn this one since I have purchased it and I have thoughts! You'll see those on the blog soon!
Bobbi Brown Skin Smoothing Pore Perfector ($38.00)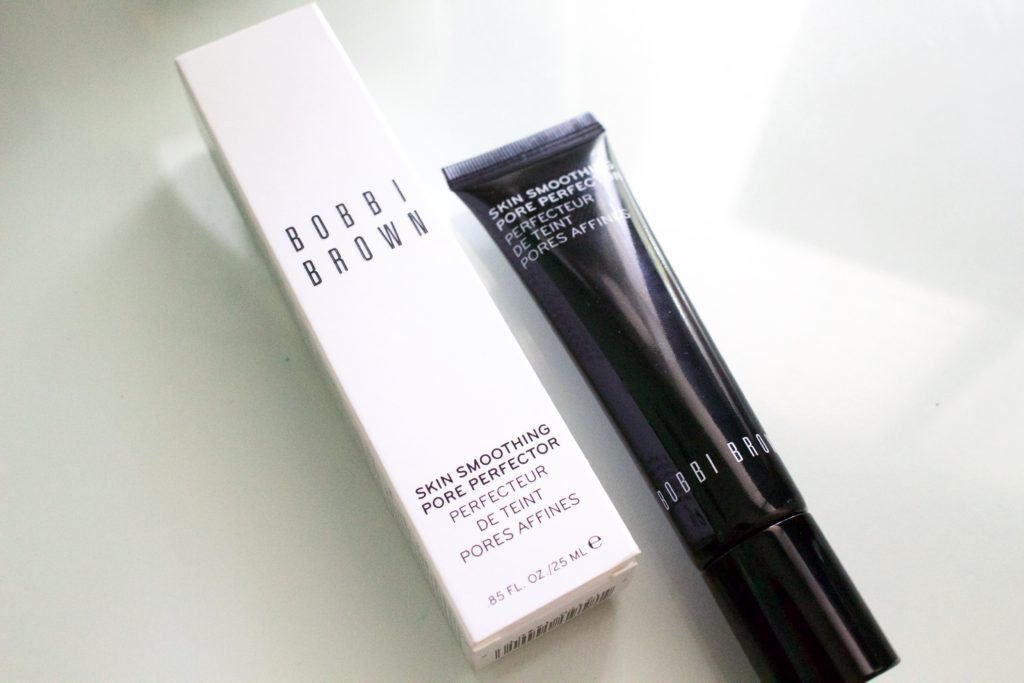 I picked this product up on whim because it was suggested for me. I don't know a lot about this product yet, BUT I do know that it is a primer that is not silicone based (those do not work on my skin at all) and it will help with pores. I hope so at least, ha!
Urban Decay Naked Skin Weightless Complete Coverage Concealer ($28.00)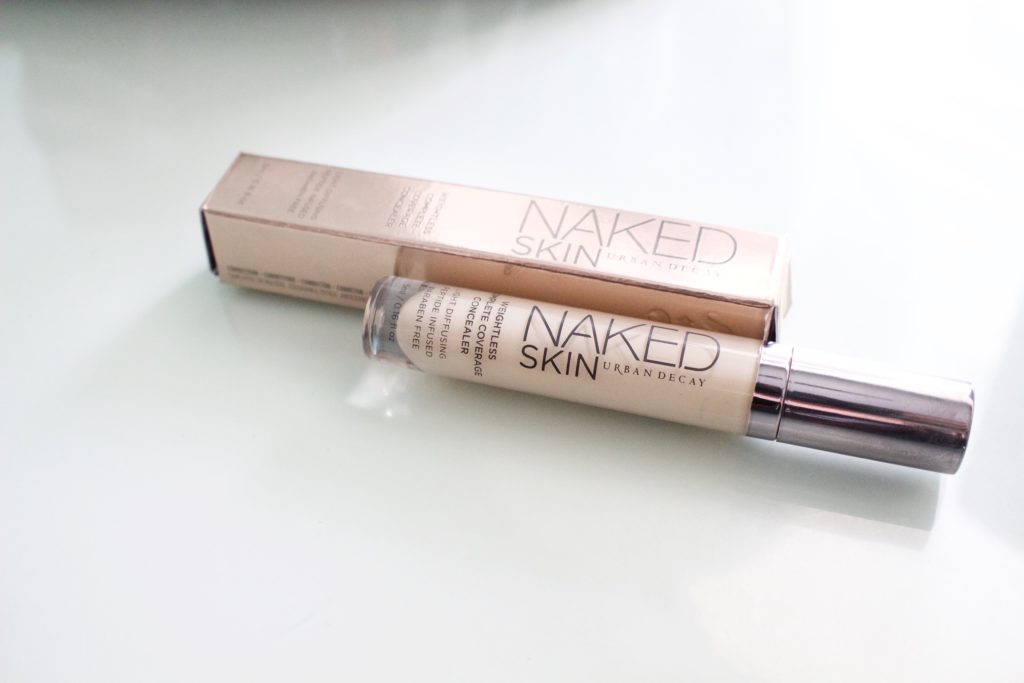 I am really late to join the Naked Concealer party, but I just love the NARS Radiant Creamy Concealer and the Josie Maran one so much, that I didn't feel I needed this. Curiosity got the best of me. When I saw the colors available, the lightest one really caught my attention and it made it's way into my shopping bag. So far I have used this once. It covered nicely and didn't crease. I'll have swatches and my review soon!
Dr Dennis Gross Antioxidant Cleansing Cloths with AHA's ($18.00)
I'm a huge fan of DDG products. The daily peels, Ferulic Acid and so many other products are up there as some of my favorites. I saw that these cleansing cloths were released and I decided to pick them up and give them a try! I like that there is another product that I can use with AHA's (Alpha Hydroxy Acid) and how easy and convenient with a cleansing wipe?!?! I'll be reporting back on these soon!
Bite Beauty Frozen Berries Matte Creme Juniper ($24.00)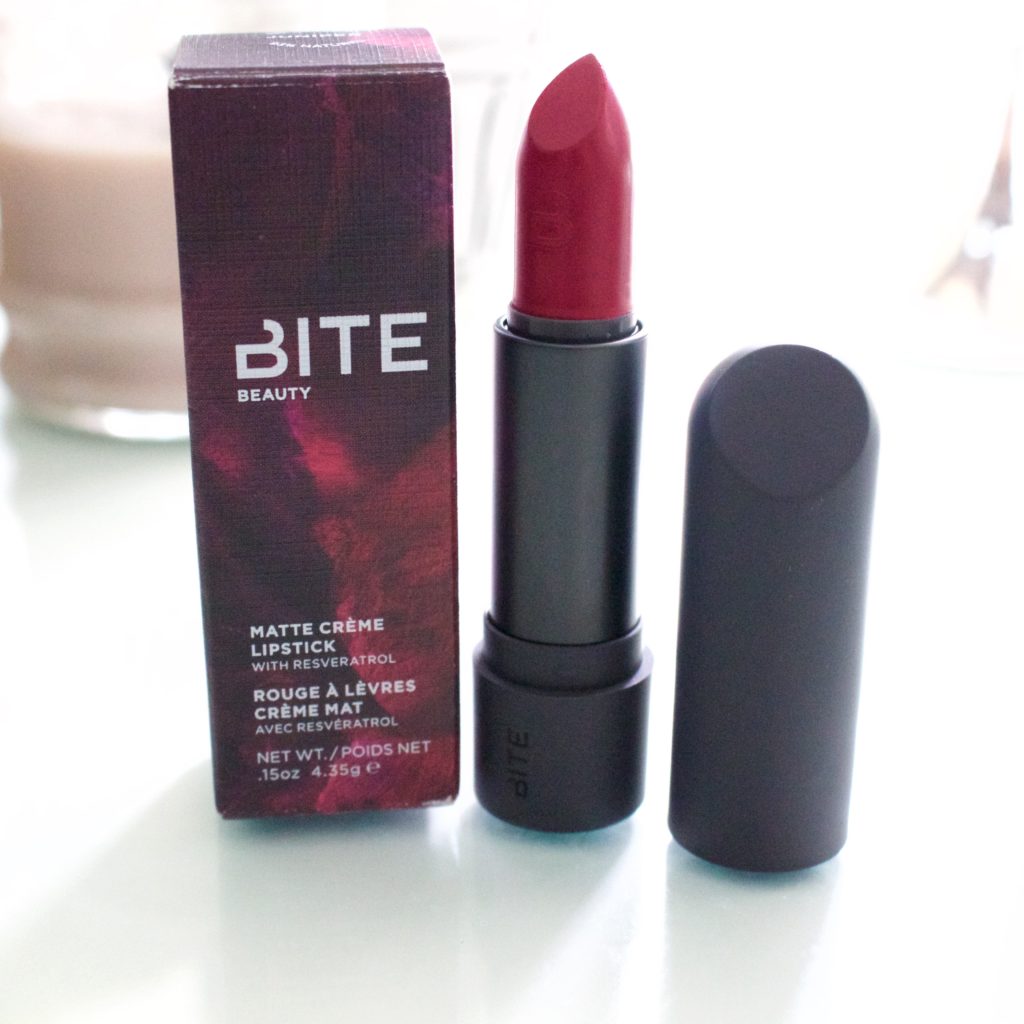 I picked up this product without even trying it on. It just caught my attention and it went into my basket. I have since wondered if this was the same lipstick I thought I was buying int the store (looks darker?!?) but I'll give it a try. It's a beauty! Fantastic product line if you've never tried it before!
I got a lot of products that I'm really excited to try! You'll be seeing reviews popping up very soon on most of these products. Did you know that Sephora is also having their Beauty Insider Appreciate Week? When I attended the event, I got extra points with my purchase. Since I'm VIB Rouge, I get 4x the amount of points I would normally get! This is going on until this Sunday, August 9th. Here's a picture they had on their website explaining it!! Also, did you see about the Epic Rewards that they are releasing on the 10th? I'm going to be traveling, but I'm going to see if I can get some!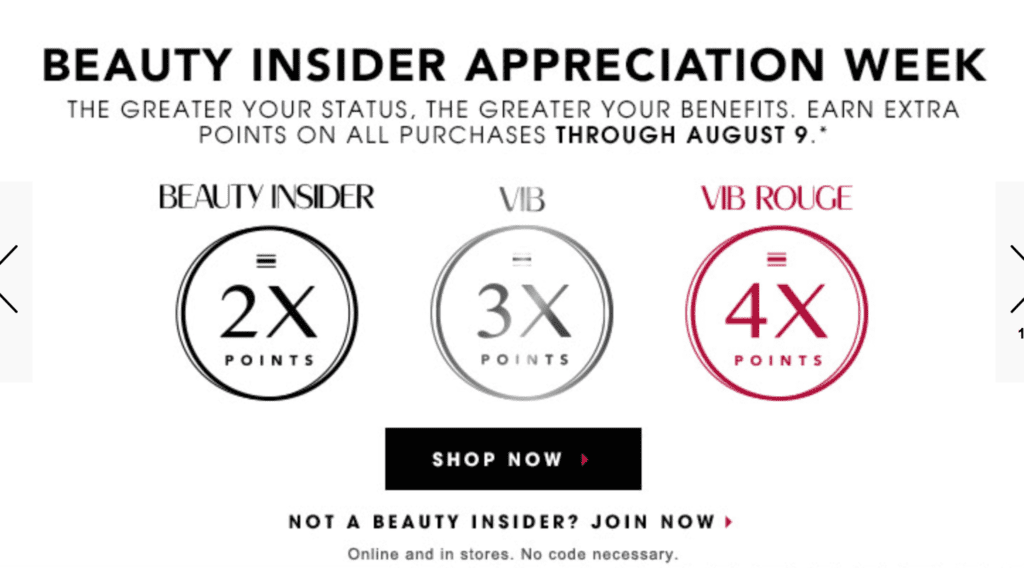 PS I filmed another video! For some reason a part of it went missing. Don't ask me how, but it happened. So a few products are missing that were discussed in this blog post and the introduction I had to re-film. VLOGGING is some work!
Affiliate Links Included. All products purchased by Simply Stine.
All thoughts and opinions are my own.