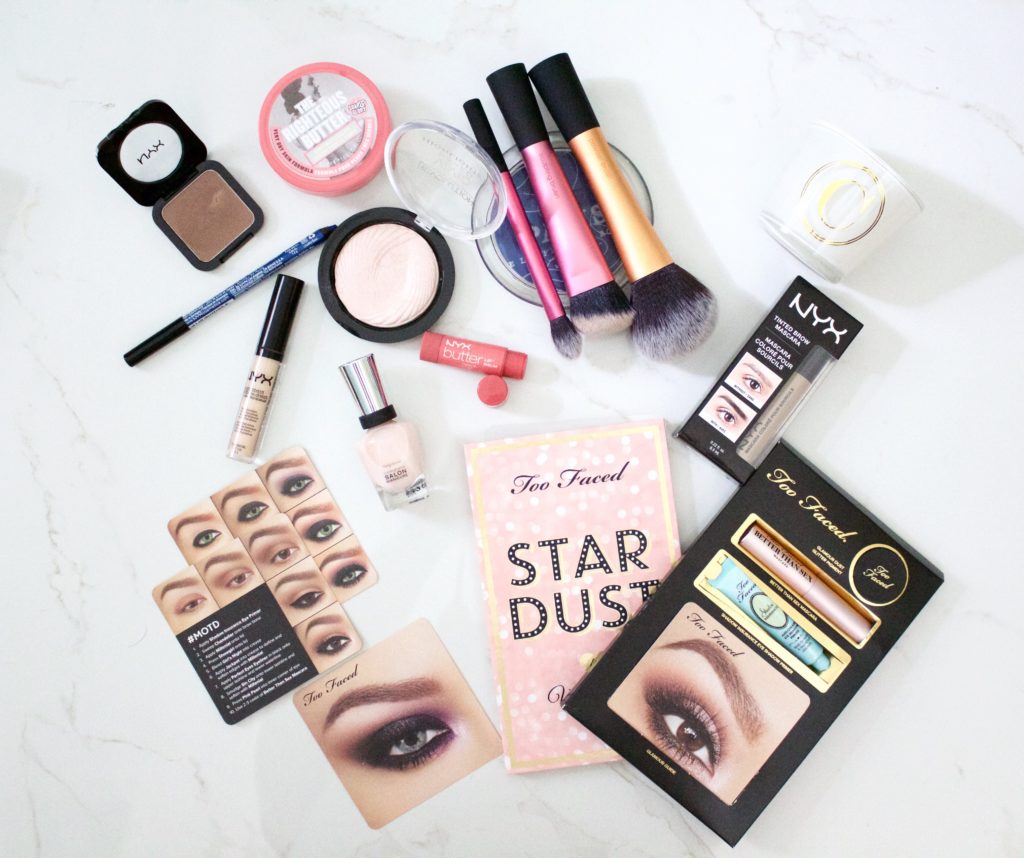 I have no idea why, but I rarely shop at Ulta,  but let me tell you-things are about to change!  I not only placed an online order, BUT I also paid a visit to not one, but two stores! Watch out Sephora!! I'm going to do an entire post dedicated to my new found love of Ulta, but not today. Today's post is going to be all about what I actually purchased at Ulta.
Ulta Shopping
What did I buy? Let's take a look!
Not a huge haul, but I love trying out more affordable options for you guys and I'm really excited to get to know Ulta a little bit more!!  Is there a line that Ulta carries that is unique to them that I should be trying? Let me know in the comments below!