If you've been following Simply Stine for a while, you know how much I love to talk about skincare. Today we are going to be chatting about skincare trends for 2020. What ingredients are causing a buzz in the skincare industry as well as the products. If you're looking for the newest and greatest skincare products, then this post is right up your alley!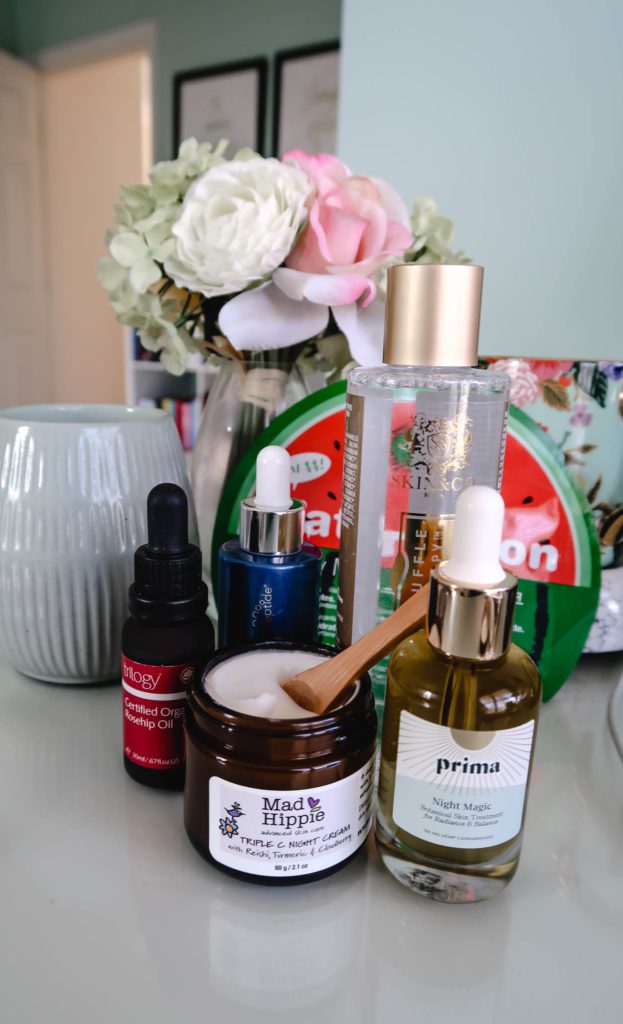 2020 Ingredient Trends
I just recieved a pr box from Pierce Mattie PR and in it was their take on the 2020 ingredient trends that we will see more of in skincare for 2020. Their trends that they're predicting?
Black Truffle
Rosehip Oil
CBD
Watermelon
Vitamin C
A few of these I think are already buzz worthy ingredients. Let's take a look into each of these on their own an some of the products that might be a good option for including into your routine.
Dry and Dehydrated Skin Will Love Rosehip Oil
Rosehip Oil is incredible in providing your skin with essential fatty acids and vitamins. In fact, the Trilogy Certified Organic Rosehip Oil was one that I talked about in 2019. It's said to be THE Rosehip Oil that the Duchess Kate Middleton uses.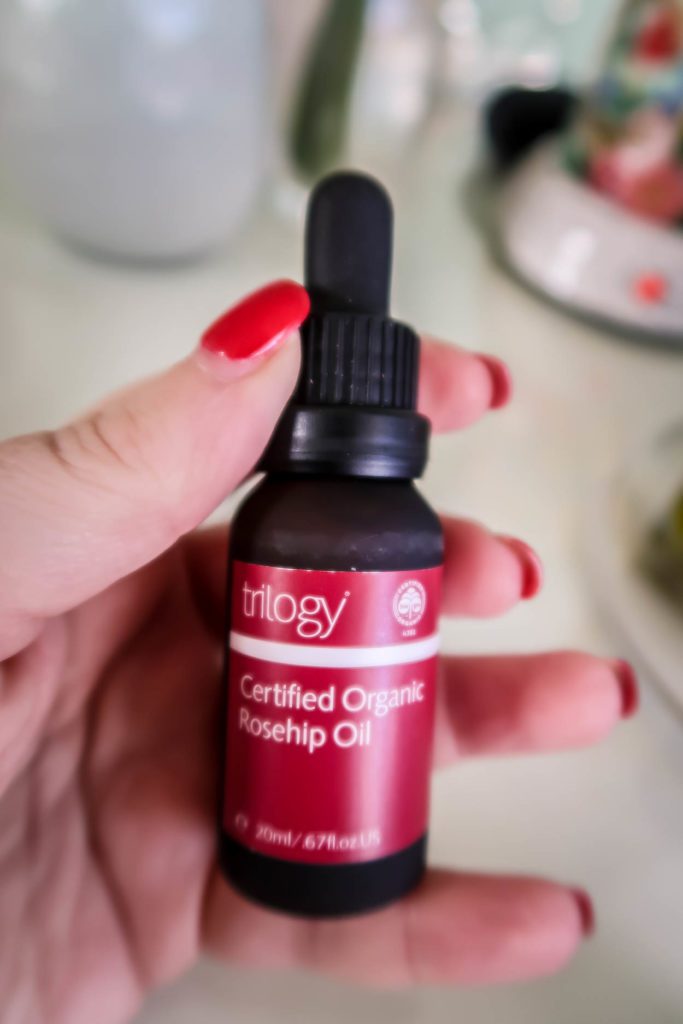 If you have dry, dehydrated skin I think that this will be an incredible product to add to your routine. It's also a great ingredient for stretch marks as well. You can use this all over the body as well. It's easily absorbed and helps to soften, smooth and nourish the skin.

Black Truffle will Purify, Soothe, and Protect Skin
We've all heard of black truffles in the culinary scene, but what what about in our skincare ingredients? Yep, Black Truffle is said to be an up and coming skincare ingredient that we'll see more of in 2020. I haven't used anything with truffles as an ingredient that I know of, so I tried to do some research. Is this a marketing gimmick or is this the real deal?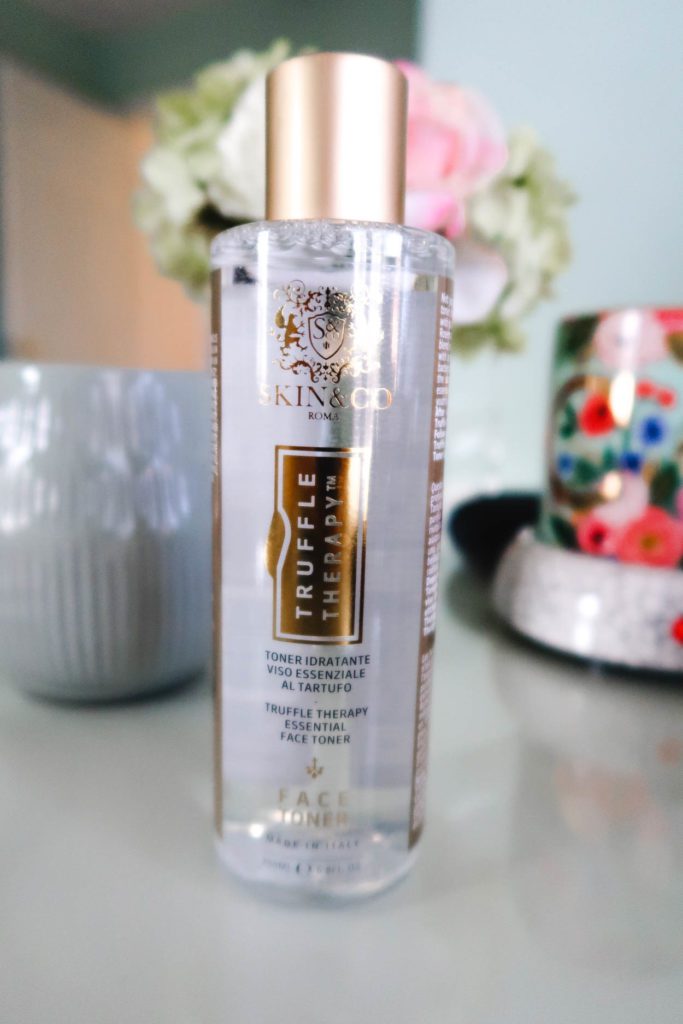 Honestly, I couldn't find that much information about this online. There are a few companies who are including truffles into their skincare products, but not many from what I saw. One brand, Skin & Co has a Truffle Therapy line of products. I was sent their Truffle Therapy Essential Face Toner. I'll be reporting back on what I think the more I use it. (affiliate link)

Another brand I found online was Truffoire. They have an entire range of products containing Truffles. If it's something you're interested in, there seems to be a lot of information of their site as well.
Truffles contain certain essential fatty acids which can diminish the appearance of lines and wrinkles. They are also known to deeply condition the skin and provide all sorts of vitamins that work towards renewing and rejuvenating the way skin looks. The vitamins found in truffles penetrate deep into the skin and promote a natural glow from within. Not to mention the absolutely amazing smell and sensual feel that truffle based products leave behind!

Truffoire
CBD is THE IT Ingredient for 2020
I think we saw even in 2019, that CBD is having its moment in the skincare world. It's an ingredient that feels like is in every new release. Not just skincare, but also products for the body as well. I want to try products with this ingredient, I've just been researching brands before I jump on the trend. Have a product with CBD that you like? Let me know!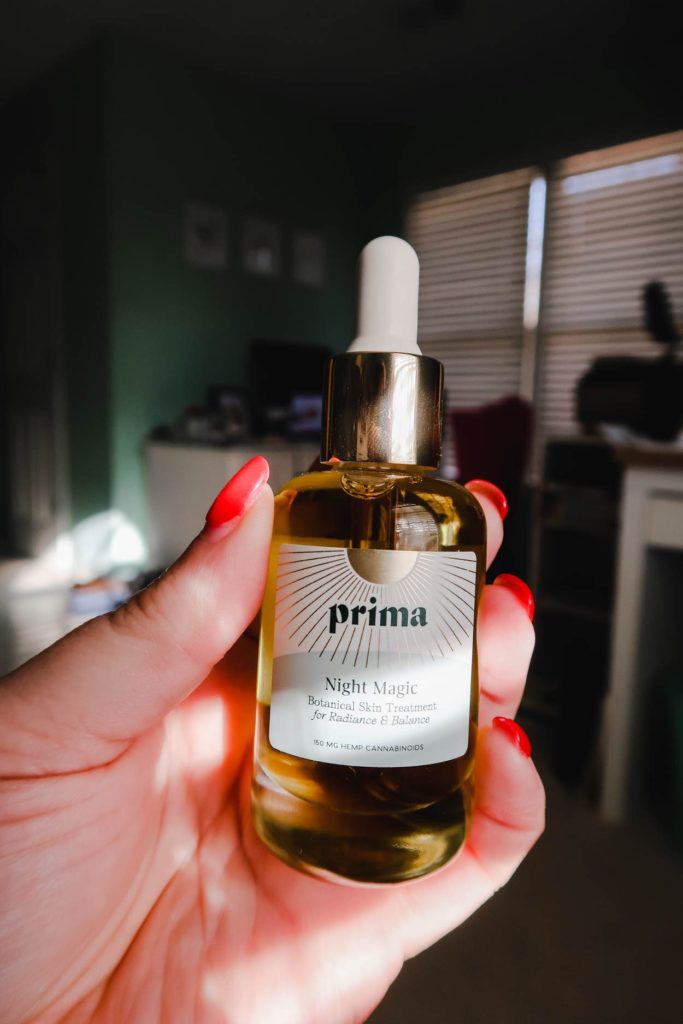 CBD is known for it's therapeutic properties as well as it's skincare benefits. Prima's Night Magic, which is an ELLE Future of Beauty Award Winning Product, is an intensive facial oil that is made with a blend of pure, potent CBD and other active botanicals. It features fatty acids, antioxidants, and minerals. It's said to help with fine lines and wrinkles, redness, as well as helping to give the skin a youthful radiance. When using it on the body, it's said to help inflammation.
CBD, otherwise known as Cannabidiol, is one of the most well-known phytocannabinoids found in the hemp plant. CBD's claim to fame is its ability to support happy mood, balance and wellness.*

Prima
What I found interesting and made me want to try this product was that in a clinical study, 90% of the participants saw a softer, more subtle skin as well as a more radiant glow. There is a LOT of information on Prima's website so I encourage you to take a look if you're interested in CBD at all. Psst…This product was also featured on the Goop Wellness guide.
Other skincare brands featuring CBD? SO MANY. Here are some that have caught my eye though. Again, I think you should do your own research here and find something that seems like a good fit for you.

Watermelon and K-Beauty
I've actually been using Watermelon as an ingredient in my skincare routine for a year or so now. The Glow Recipe Watermelon Sleeping Mask has been on constant rotation in my skincare routine. It helps to hydrate my skin and when I use it on a consistent basis, I notice that my skin is also glowy and radiant looking.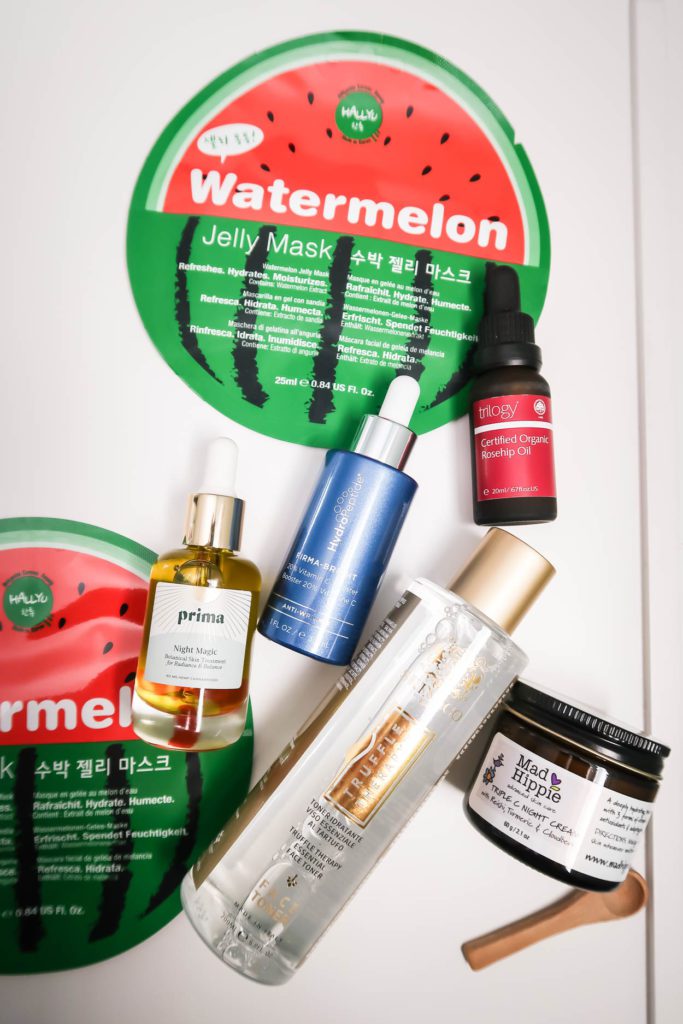 The Masque Bar introduced their Watermelon Jelly Mask. This mask is said to hydrate and invigorate the skin. Watermelon is hydrating as well as helping the skin to retain moisture. If you have dry skin, this is a great option for you. Don't expect miracles as far as anti-aging goes, but the watermelon will help hydrate your skin for sure.
Also, if you've never used a jelly mask before, this is a great introduction. A jelly mask is basically a concentrated amount of serums mixed with glycerin. This type of mask can be better at locking in and helping your skin retain moisture than a traditional sheet mask. There are also non sheet masks that are jelly masks.

There are plenty of products that contain Watermelon besides skincare masks, so if you're curious, check out some of these products as well.

Vitamin C Will Forever Be A Must-Have
Again, this is an ingredient that I have been using for years and will always continue to use. Vitamin C, ascorbic acid, is a staple in so many of our skincare routines and has been for years. It contains anti-oxidant properties and it helps with so many skin concerns such as uneven texture, dullness, fine lines and even acne.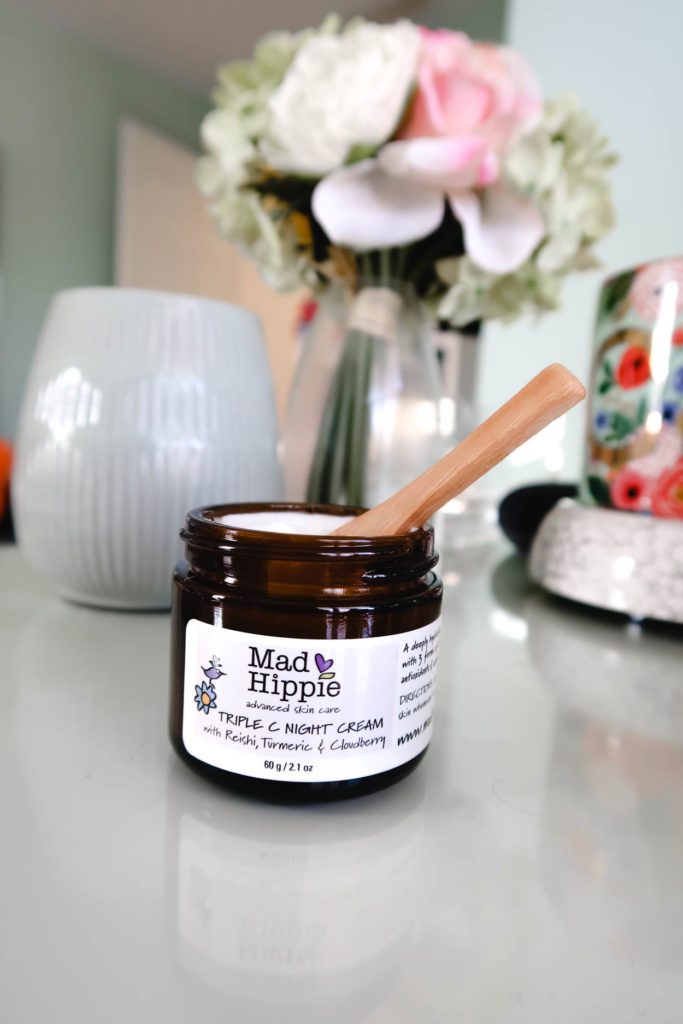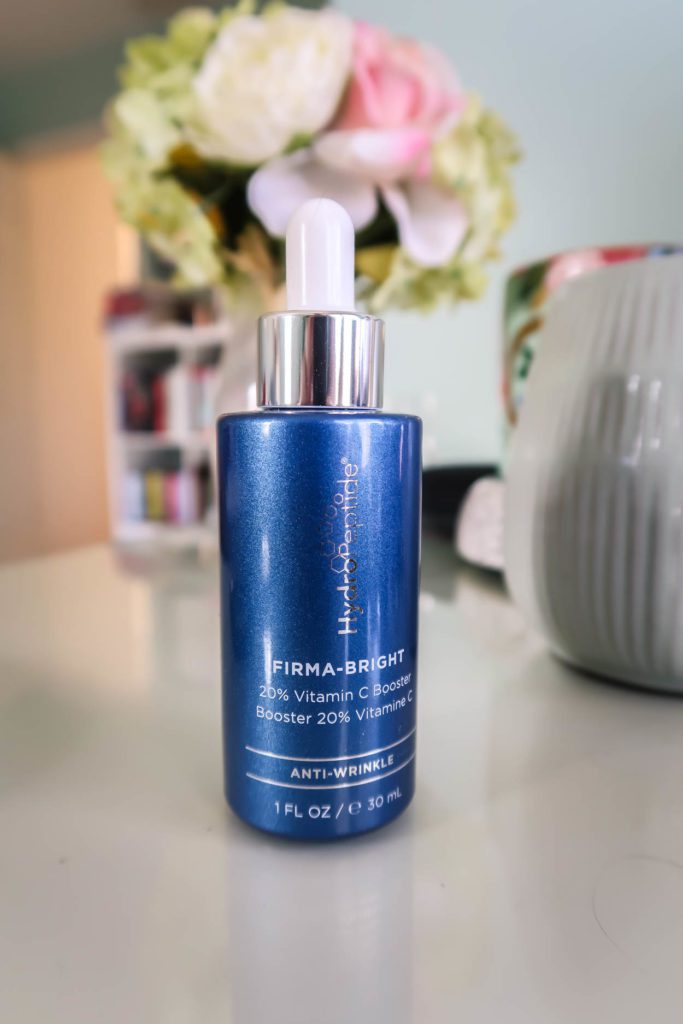 When using Vitamin C topically, it is basically telling our cells to help repair itself. It triggers a signal to help produce collagen and elastin. This helps to keep the skin plump and healthy looking. It can also help improve dark spots over time. It's basically a skincare super hero.

One of my favorite products that I've used in my skincare routine is the SkinCeuticals C E Ferulic. Now, I'm not going to lie to you and tell you that this is a product every single person HAS to have. Is it incredible? YES! Is it worth the insane price tag? 100%, but I also get that this is not going to be a product everyone will be able to afford. Another option is the DERMAdoctor Kakadu C 20% Vitamin C Serum with Ferulic Acid and Vitamin E.
Other Skincare Trends for 2020
Sustainable Skincare is For Sure a Trend
One trend that I'm predicting for 2020 would have to be more sustainability. We're going to see more brands offering recyclable packaging and switching the way they're business are run (think solar power, water reuse, etc) refillable packaging, brands focused more on protecting animals and the environment, and even reducing reducing the amount of items are being packaged when things are shipped.
I also love that we're seeing more sustainable beauty even in the makeup industry. Brands are starting to offer refills for lipsticks, compacts, and more.

All of these are great ways to help. I love that I'm seeing people not using wipes anymore and instead are using reusable cloths or pads. A small start can cause big changes. Start small!
Bakuchiol Is an IT Ingredient in Skincare Products
I saw Bakuchiol pop up in 2019. It's a retinol alternative and it's a great ingredient for those of us with sensitive skin types. Bakuchiol is a plant-based retinol. It's derived from a plant native to India and offers promising anti-aging benefits as well as those fighting acne.
If you're looking for the benefits of a retinol, without the irritating side effects, I'd suggest looking into Bakuchiol ASAP! It's helpful with minimizing pores, increasing collagen production, encourages cell turnover, reduces wrinkles and dark spots, and even helps with acne.
I've been in a test panel for a well-known skincare brand and I've been testing a product that features Bakuchiol. I'm not allowed to talk about it yet, but hopefully soon as it's a very promising product!

Basically run and give this ingredient a try if you're scared of committing to a retinol and/or if you're one who experiences the bad effects of using a retinol. Been curious about Beautycounter? They have a product line that features Bakuchiol.
Skincare Tools To Contour, Depuff, and Define
Instead of the heavy contoured faces full of makeup, one of the skincare trends for 2020 I think we're still going to see, is a continued use of skincare tools to help with tightening and toning our complexions. Think Ice Rollers, Skincare Masks that feature LED light therapy, Gua Sha and Face Rollers, NuFace devices and more.
My best advice is to do research before you purchase. There have been some incredible additions to the skincare tools that are available for purchase. I'm currently testing a NuFace Device myself. (NOT SPONSORED) and I'd like to get more into the Gua Sha, Nurse Jamie type tools as well.
Clean Beauty
I think that clean beauty is definitely a skincare trend for 2020. Not even just skincare, but the whole beauty industry in general. The great thing about clean beauty is that more and more brands are embracing this "trend." You can go on any website and search natural beauty, clean beauty, cruelty-free beauty, vegan beauty, and more. You'll find so many product choices than we used to have before.
Nordstrom has an amazing selection of natural and clean beauty choices to choose from. Don't forget about Credo Beauty, Follian, Detox Market, and even stores like Target are offering an amazing selection of natural beauty options.
Bottom line, there are a lot of skincare trends for 2020 happening. So if you're interested in working on a skincare routine, one of these products/ingredients might be worth looking into!
Also, your skincare routine doesn't have to be a ton of products, but pick the ones that you'll get the most bang for the buck. Research for the end result you're looking for (anti-aging, hyperpigmentation, redness, etc) and go from there. I also DON'T SUGGEST trying a lot of brand new products all at once. Take it slow, introduce in steps if you're trying more than one product.
Are there any skincare trends for 2020 that you're excited to try? Anything that seems promising to you?
*Affiliate Links and PR Products are featured in this blog post
2020 Skincare Trends