You guys know I'm all about bettering my skincare routine and if that means trying new products, then so be it! I was recently sent some Rosehip Oil to try and to be honest, I wasn't 100% sure what the benefits of Rosehip Oil in your skincare routine exactly were. So I researched…..
What exactly is Rosehip Oil? Well, Rosehip Oil is from the seeds of rose bushes. It's full of essential fatty acids, antioxidants, and vitamins! This oil can be so beneficial for so many things! You might hate me for adding another step to your skincare routine, but you'll love the results!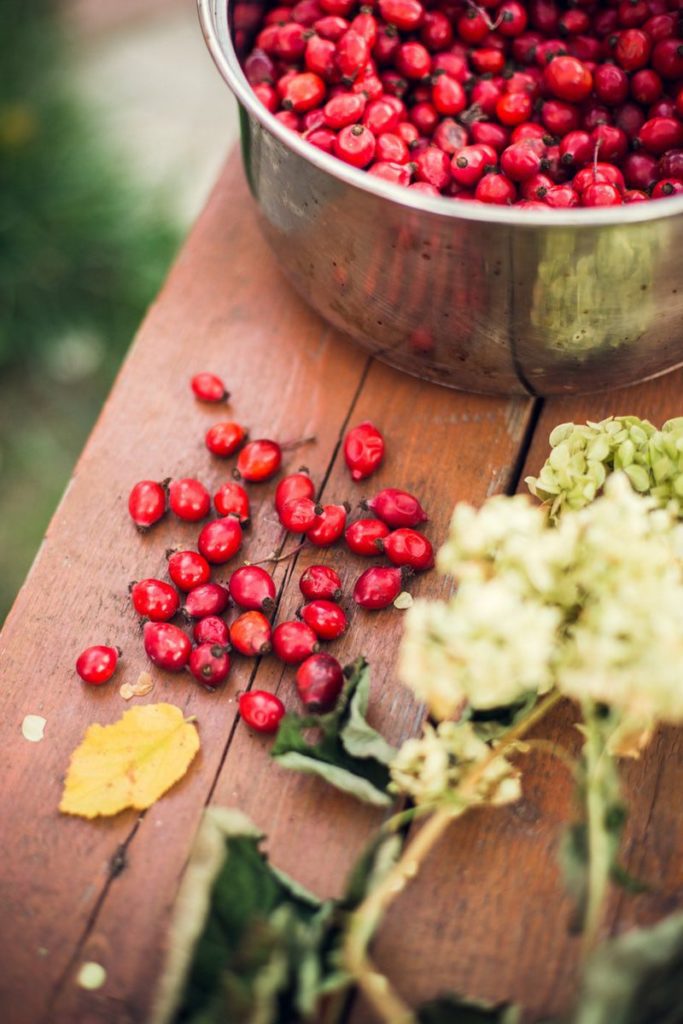 The one thing I love about Rosehip Oil is that it doesn't cost hundreds of dollars like several other oils that are very trendy right now in the skincare world. I have it on good authority that this is THE exact Rosehip Oil that Duchess Kate Middleton uses. It's from the brand * Trilogy and it costs less than $30.00 and it's available at Ulta!
If you are wanting a less expensive option, I've got two options to choose from. First, consider this less expensive one from Amazon. It's under $13.00, it has over 2,000 plus reviews and certified organic, cruelty-free, and paraben-free. The second one is from The Ordinary and it's under $10.00. This cold-pressed, 100% organic Rosehip Oil has fantastic reviews!
Rosehip Oil: Anti-Aging Benefits
Rosehip Oil is full of Vitamin A which is great for anti-aging. If you've got age spots or are fighting with fine lines and wrinkles, this is an oil that you should for sure be including in your routine.
Rosehip Oil can penetrate deeper into the skin levels so that means more hydration which also means fewer fine lines and wrinkles.
Rosehip Oil: Hydration
If you suffer from dry skin, Rosehip Oil might be a great addition to your skincare routine. Since it contains fatty acids (at least 80%) Omega 6 and Omega 9, this could benefit your skin greatly! Just a couple drops, added to your routine, when used consistently, could improve your hydration levels deep down in your skin. Which again, helps with anti-aging!
Try adding this to your body products as well! I get severely dry elbows and hands in the winter time and in the summer, since I'm in the pool so often, the chemicals can sometimes dehydrate my skin. I'm going to continue to use this in my body products or just applied straight to my skin to see if this helps.
Rosehip Oil: Brighten Skin and Help With Pores
Rosehip Oil is said to have astringent properties so that means if you are dealing with pesky, enlarged pores (like me) this could potentially help to keep your pores smaller! #SignMeUp Also, since it has astringent properties, this is also great news for those who suffer from acne!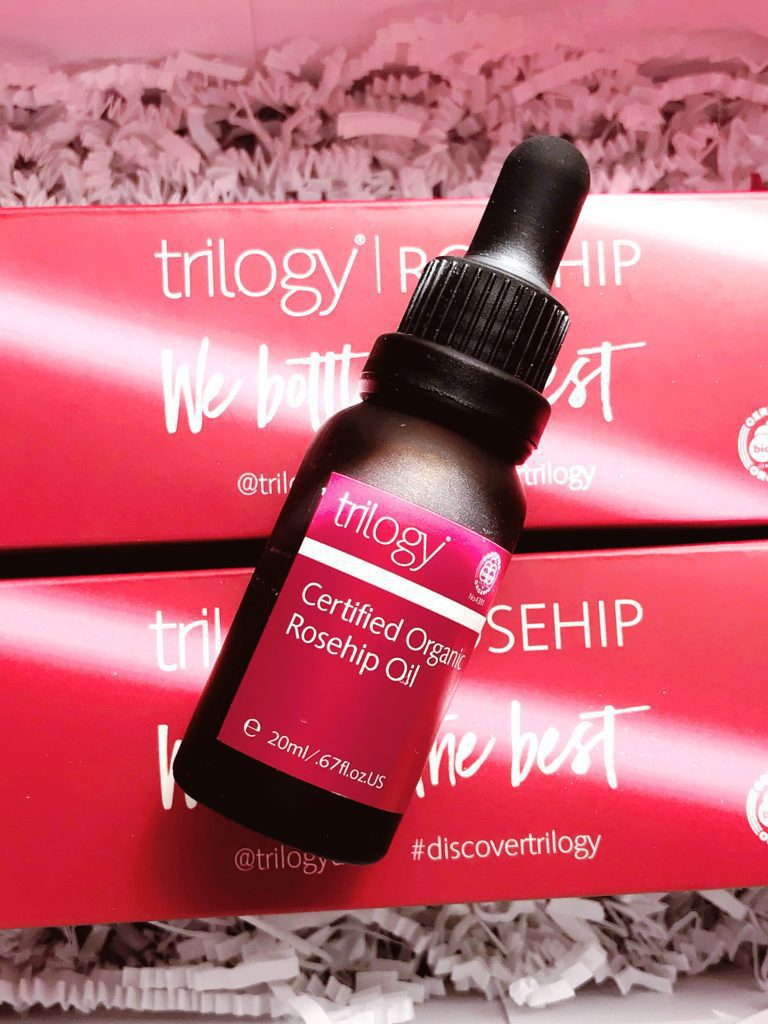 The Best Anti-Aging Facial Oil?
After using the Rosehip Oil from Trilogy, I find that it doesn't feel heavy on my skin. It's also not a super greasy feeling facial oil, which is something I need thanks to my combination skin. Plus, there isn't a fragrance with this essential oil. So if you have any issues with fragrance, no need to be concerned with this one.

I can't say that this is the best anti-aging facial oil I've used ONLY BECAUSE I haven't used it long enough. However, I'm willing to try anything to keep these pesky pores under control, hide fine lines and wrinkles, and help keep my skin hydrated. Also, let's not forget that if the Dutchess is using it, it's worth a shot based on that fact alone! Anyone else with me?
*Products in this post were sent to me for review. All thoughts and opinions are my own.
Shop The Post