Welcome to my March 2019 Reading List! I feel like I have finally gotten back into my reading groove. There for a while, your girl was struggling to find the time. However, I've found if you shut off the tv and put down your phone, suddenly you have quite a bit of time on your hands!
I've been taking a look at books that people are suggesting and making a list! Plus, I just got my April Book Of The Month, Normal People by Sally Rooney and I'm really excited to dig into that one! If you haven't checked out BOTM yet, you MUST if you love books. It's a great way to learn about new authors and new releases. #SpringReadingList
March 2019 Reading List: Books That You'll Devour
This was such a fantastic month of reading you guys! Between Daisy Jones & The Six, Forever is the Worst Long Time, and The Sea of Tranquility, I was really emotional involved with all of the characters from each of these books! I don't think you can go wrong reading any of these books as each one is different, but tell such an amazing story!
Daisy Jones & The Six
This has to be one of the MOST hyped books in a long time. It's made the Reese Witherspoon Hello Sunshine Book Club as one of their latest pick's and it was also a Book of the Month pick as well. Chances are, you've seen this book mentioned somewhere!
Daisy Jones & The Six
This book is all about sex, drugs and rock and roll. Set in the late '60s and throughout the '70s, it's a story of a band, The Six and of Daisy Jones and how they become the band Daisy Jones and The Six. It's a fictional story and honestly, I'm kinda pissed that these songs aren't available for me to listen right now BUT don't fret, this is going to be a series that Reese Witherspoon is producing!
So we know that Daisy Jones and The Six were a huge band and VERY popular and we also know that the band broke up, but we don't know why. That's something you learn later on in the book.
I love the style of how this book was written. It's like Making the Band and a mix of Almost Famous. You have these snippets of an interview from numerous characters and at times, you have to remind yourself that this isn't about an actual real-life band, but you want it to be.
I got major Fleetwood Mac vibes from this book and I loved it. This was an easy read that left me wanting to listen to the soundtrack that I hope one day exists because the songs are something I WANT TO HEAR. The characters were flawed, the music played a huge role in the book, almost as if another character. You're rooting for so many of the characters and relationships and I promise you, this book does not disappoint.
PS I've heard the audiobook is incredible!
The Sea of Tranquility
A beautiful book, but a pretty emotional read! I wouldn't exactly say that this is a fun book as it has some pretty deep content, so keep that in mind! A great read in my opinion! This is a book that reminds you about how life can give you second chances when you least expect it!
Sea of Tranquility
Nastya is the type of girl that would really puzzle some. She's mute (but she can talk, she just doesn't) and she's having some issues with her identity. Who could blame her? She's been through hell and a victim of abuse. She's in a new town, trying to make it day-to-day. She's broken and barely surviving.
Josh's story is similar but different in its own way. He's lost everyone he loves (literally) and spends his days alone and people tend to just leave him alone. After all, he's the kid who lost everyone. He's broken as well, but he's also protective and sincere.
Nastya and Josh might not know it, but they really need each other. They don't start off as a romantic relationship at all. However, after they get to know each other, their lives dramatically change.
This is a story of heartbreak, violence, secrets and new beginnings. It's incredible.
Forever is the Worst Long Time
I'm not quite sure I've read a book like this before. What ended up happening wasn't what I thought was going to happen at all and I enjoyed that. I think this is another very emotional book that will have you laughing, angry and sobbing at different moments. However, I think that it taught me a lot of lessons. I love reading for that reason!!!
Forever Is The Worst Long Time
James, a struggling author, meets Louisa or "Lou" Bell, he's confident that he just met the woman of his dreams. Problem though is that she's engaged to his oldest, best friend! So he congratulates them and moves on....so he tries.
Years go by and James still continues to struggle with areas of his life. His career isn't going great, he hasn't finished his novel, he's afraid of commitment and there's always Lou...He can't get her out of his mind.
I don't want to ruin anything for anyone because this is a spoiler-free zone, but you guys, this book takes you on such a roller coaster ride. This book has a theme of love and loss and it will hit you with major feelings. It's an incredible read where you'll learn more about each of these characters and what happens when you make mistakes and when you also take chances.
Simply Stine Website Update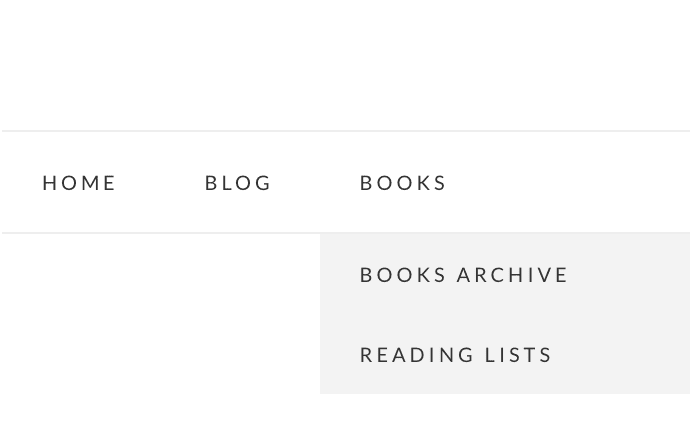 Don't forget to check out my other Book Lists! Here is my February Book List just in case you missed that one. It was full of great books! Plus, I've made a new addition to Simply Stine (that's a work in progress) where I'll have an entire list of all books that I review each month, easily available for you to check out when needed. Be sure to check out the Book Archive periodically as I am updating it right now!
I've already got two books down for April and I can't wait to share them with you guys! Also, I need your book suggestions! Have you read anything good lately?
Happy Reading!
Read The Books