I picked up some new products while traveling and I also received some new products for Christmas. I want to share the 5 products that I've been loving lately. These are stand-out products that I will for sure be repurchasing and continuing to use.
As the weather has been changing from warm to cold, to dry to damp; I've needed to update my routine and these are the products that have impressed me the most so far. I haven't been wearing a lot of makeup lately, so it's been more focused on a really good skincare routine and keeping my hair smooth and hydrated.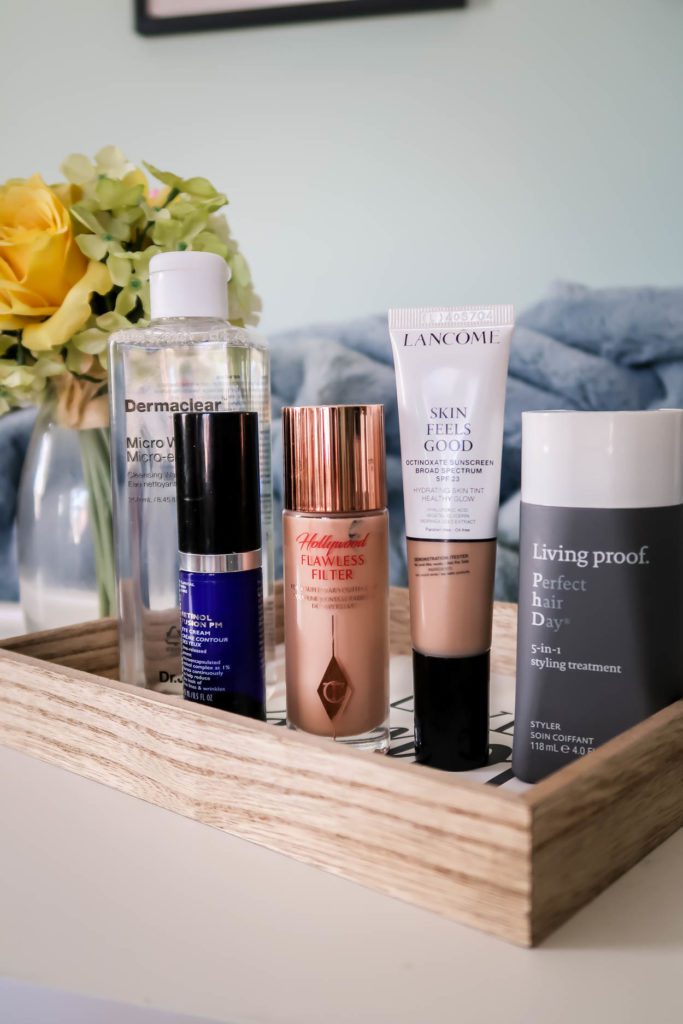 Lancôme Skin Feels Good Skin Nourishing Foundation
This was a gifted product that was sent to me for review. When I first saw the product, I was a bit nervous that the coloring was going to be way too warm for my complexion. I was totally wrong because, in fact, it worked out perfectly! I'm shade 02C Natural Blond – for light to medium skin with cool undertone.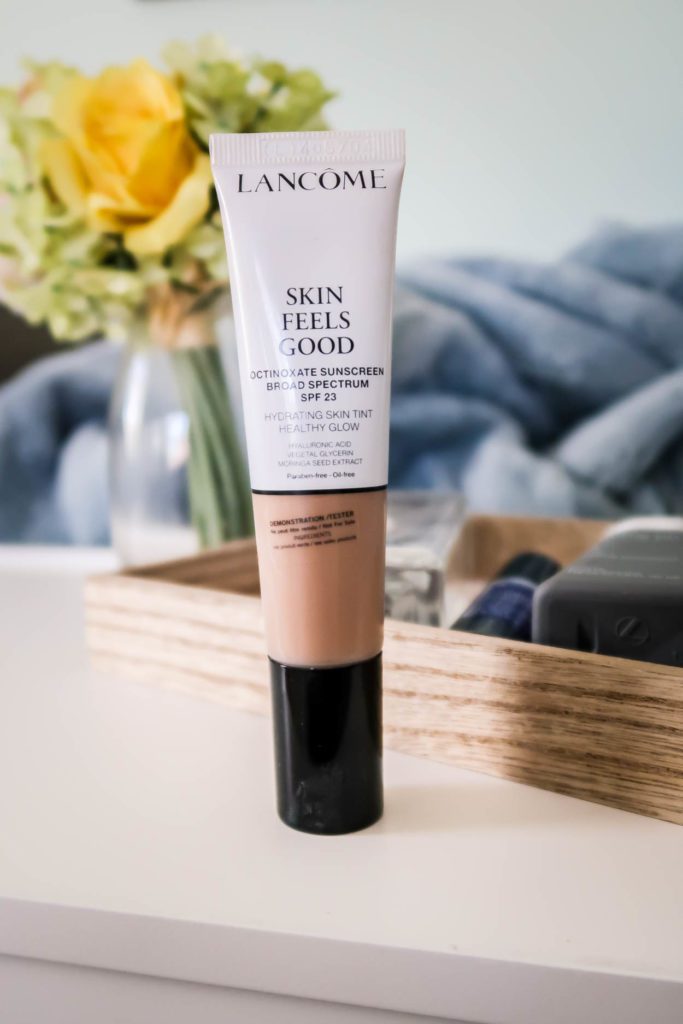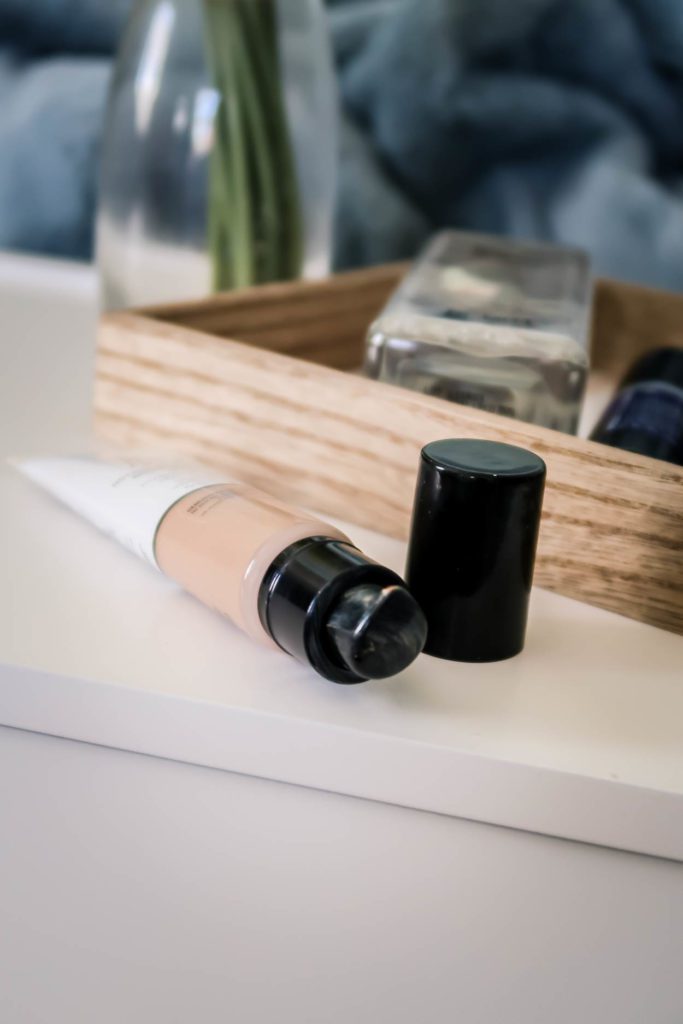 This Nourishing Foundation is a hydrating, oil-free foundation with an SPF 23. It's infused with antioxidants, feels totally lightweight, and offers really nice coverage. I love that this product features Moringa Seed Oil and Hyaluronic Acid. It's great for hydrating the skin, but without leaving my skin feeling oily.
The only negative I can think of for this product is that the shades do tend to run a bit dark. There are ten shades available, but I have a feeling some will have a hard time finding a match. Just keep that in mind.
I have used this as my base and I really like it. It's not heavy and it does a great job at covering up my redness and imperfections. I have applied it with my hands as well as a brush. Overall, I'm impressed!
Dr. Jart+ Dermask Water Jet Soothing Hydra Solution
This sheet mask came in a skincare kit that I purchased on Black Friday. The Dermask Water Jet Soothing Hydra Solution Sheet Mask was exactly what I needed when I needed a dose of hydration. I had been traveling in Chicago, which meant that it was cold and super windy. My skin was super dry. So while Rob was sleeping, I pulled out this mask and gave it a try.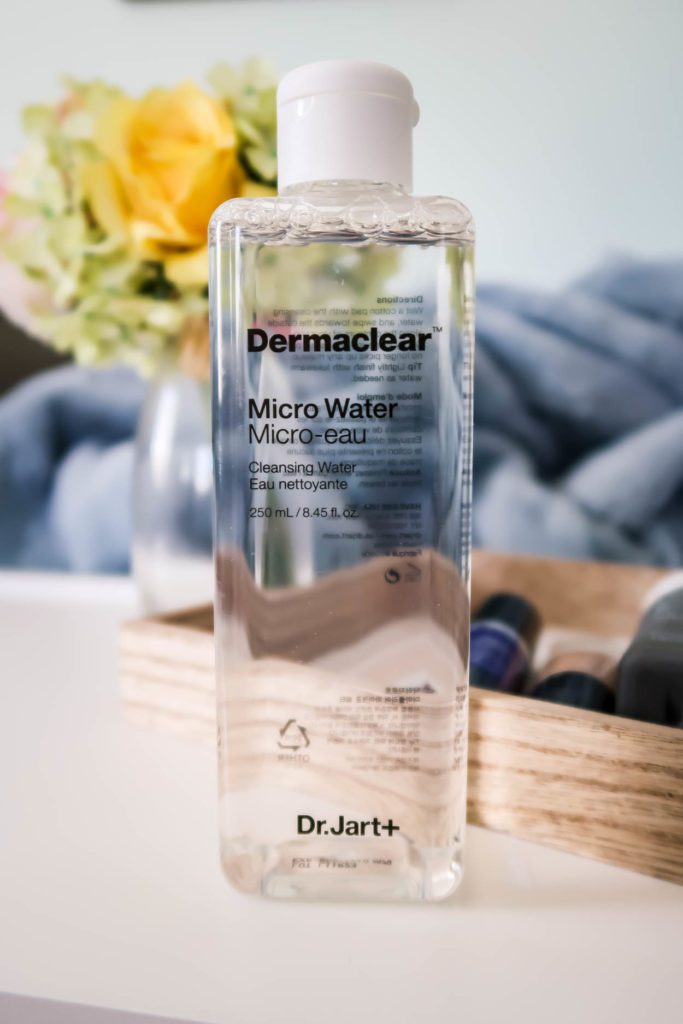 This cellulose sheet mask helps to soothe the skin as well as help with dehydration. It also contains aquaxyl and xylitol to help with moisture retention and support the skin's barrier by preventing water loss. Aloe Vera and Phytonicdes help to provide relief and soothe redness, blemishes, and help sunburns. This mask will help keep the skin calm and looking refreshed.
I liked this sheet mask so much that I purchased four more. It's one that I've been turning to once a week as I've been on antibiotics and traveling, so my skin is a bit irritated right now. You can leave it on for up to thirty minutes and I love this mask because it's not an uncomfortable mask to wear at all. If there were any product left over, I applied it to my neck area.
Peter Thomas Roth Retinol Fusion PM Eye Cream
I've been using this Eye Cream with Retinol for about a month now. This eye cream features a microencapsulated retinol complex that helps the eye area. As I turned 39, I knew it was time to bump up the amount of retinol that I have been using in my eye cream products.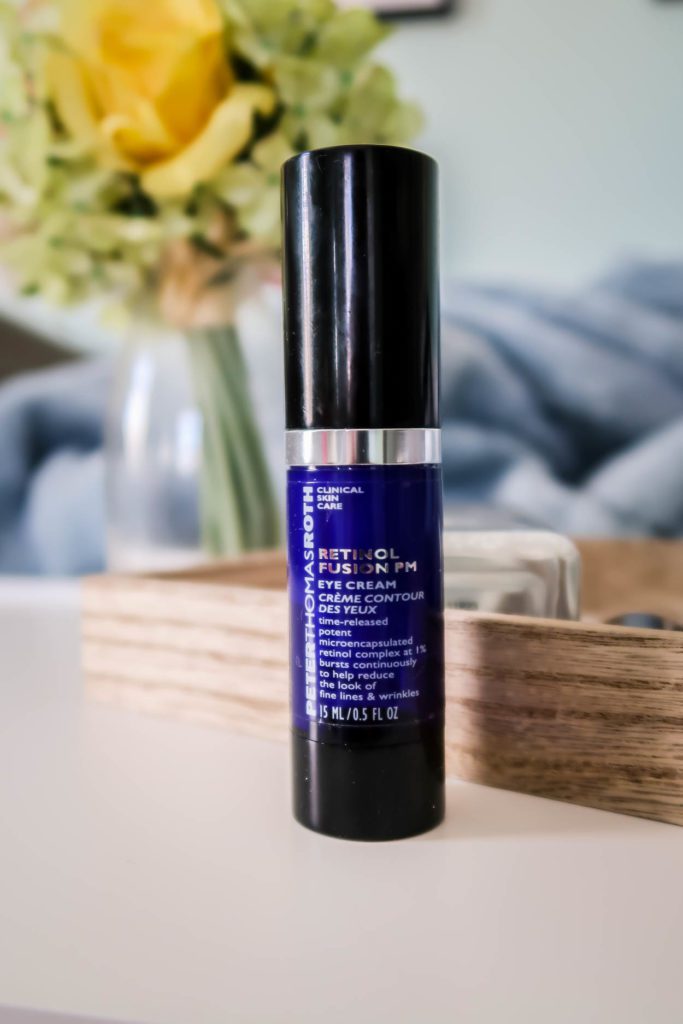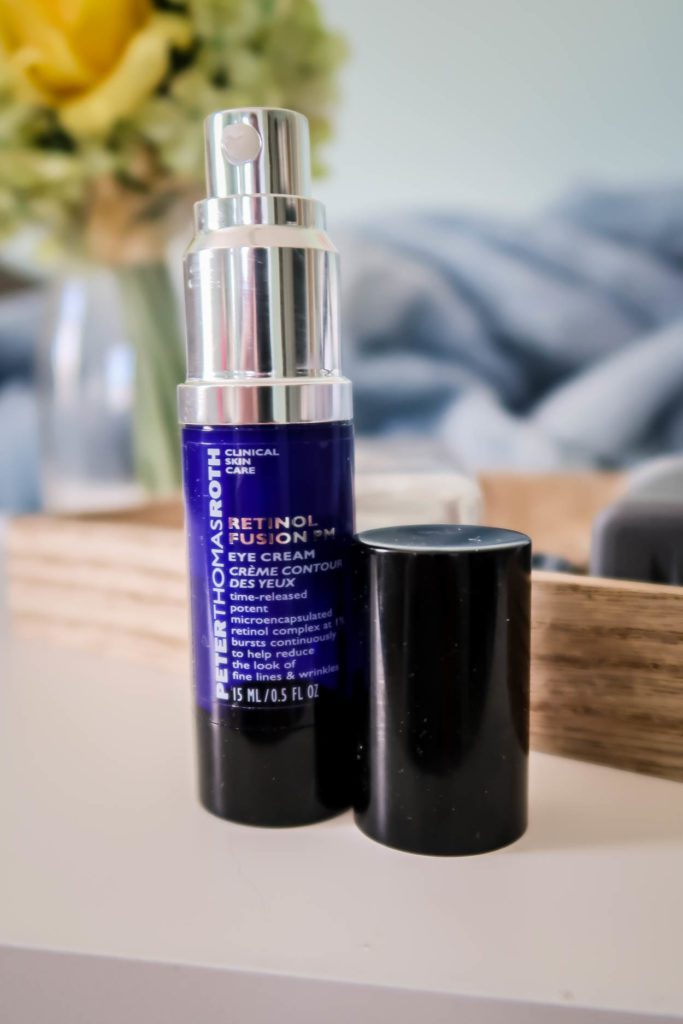 This eye cream releases a sustained 1% retinol over 8 hours. This helps with fine lines and wrinkles, smoothness, and helps to reduce the appearance of darkness around the eye area. It also features shea butter, vitamin c and e to help moisturize and help provide antioxidant protection to the eye area. Caffeine also helps with any puffiness issues you might be experiencing.
I've had zero issues with irritation and I'm hoping that with continued use that I will notice a difference in my dark circles and my milia issues. I only use this as night time and follow up with a very hydrating eye cream in the AM.
Living Proof Perfect Hair Day 5-in-1 Styling Treatment
I had first received a sample of this product with a gift with purchase. I liked it so much that I purchased the full-size product. It helps with smoothness, volume, conditioning, strength and polishing the hair. My hair feels so soft when I use this. I swear it has more volume and it feels stronger the more I use this.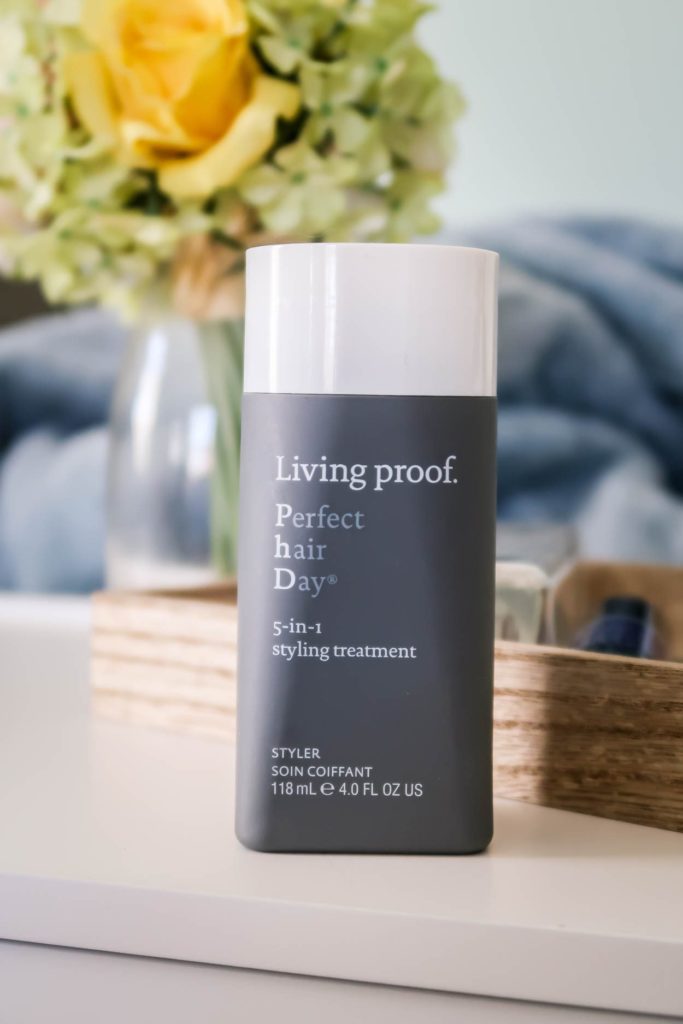 I apply this to damp hair and blow-dry. It helps keep my hair so smooth and I think it helps with frizz control. It doesn't seem heavy on my hair and it doesn't leave my hair greasy at all. Also, it leaves my hair so shiny. I'm completely obsessed and will repurchase once again.
Charlotte Tilbury Hollywood Flawless Filter
You guys know that I LOVE Charlotte Tilbury makeup products. I've raved about how they're great makeup products for years now. This product is incredible. It's very hyped, but honestly for good reasons. It can be used as a primer, foundation or enhancer, as a highlighter, or on its own for a dewy appearance.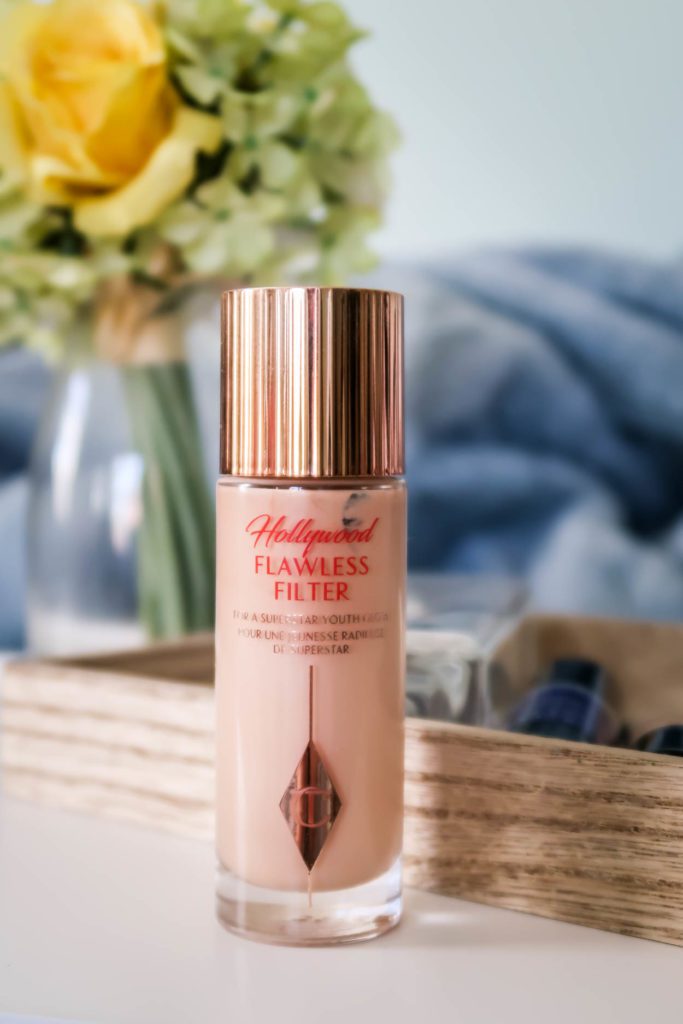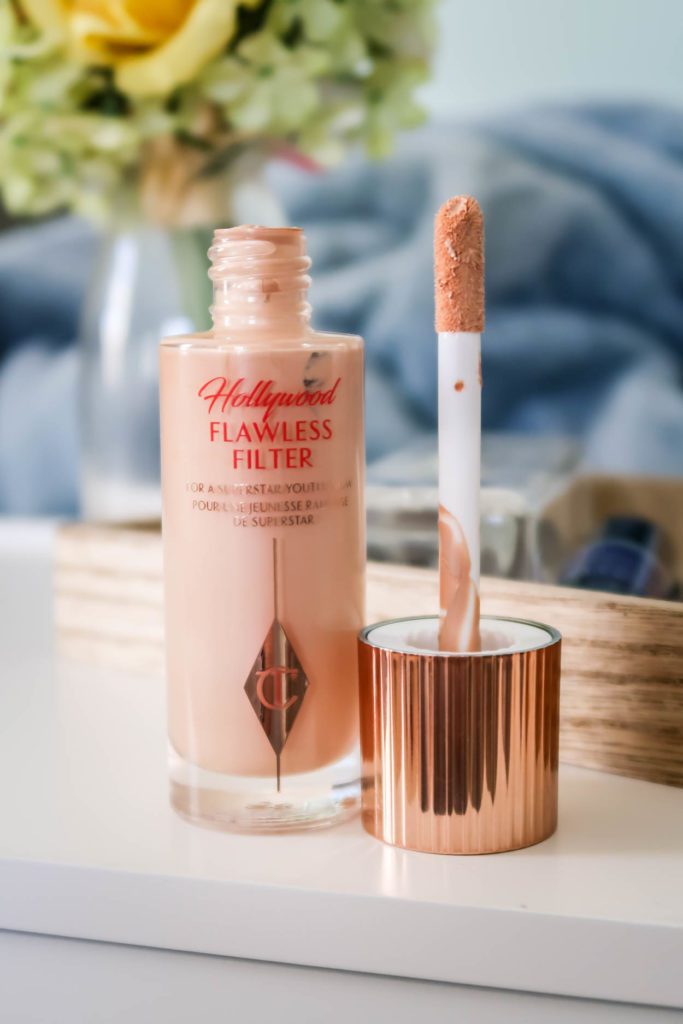 If you want to use this as a primer, you just apply after your moisturizer. Either on its own or beneath your foundation. It will give a really subtle glow to the skin. If you're blending with a foundation, add this and foundation. Apply to the skin and you'll be left with a dewy finish. If you use this alone as a highlighter, dot the areas along the face you want to feature. If you want to use this alone, apply all over your skin and blend.
I use this on its own for days when I just want my skin to look alive. Other times, I use it as a highlighter on my complexion. It gives the most radiant glow to the skin, but still natural. It's not shiny, it's not shimmering. It just gives the most beautiful soft glow to the skin. I highly recommend this product. I use shade 3 (Light/Medium) for reference.
I feel like 2020 is going to be a year of more natural glam. I find that my skin has been so good lately that I'm going with less and less makeup. Part of that is because I'm so into my skincare routine and I've been using face masks a lot more often. I'll have a post on those coming soon!
What have you been using that has impressed you? Anything new?
Shop The Post