I realized that I didn't do a book review for the book(s) that I read in August. The reason? Because I didn't read that many books in August. In fact, I read only one book and started another one that I didn't finish until September. Life has been busy and sometimes I don't get to read as often as I want to! However, I want to keep my reading lists up to date, so here's my August 2019 Reading List!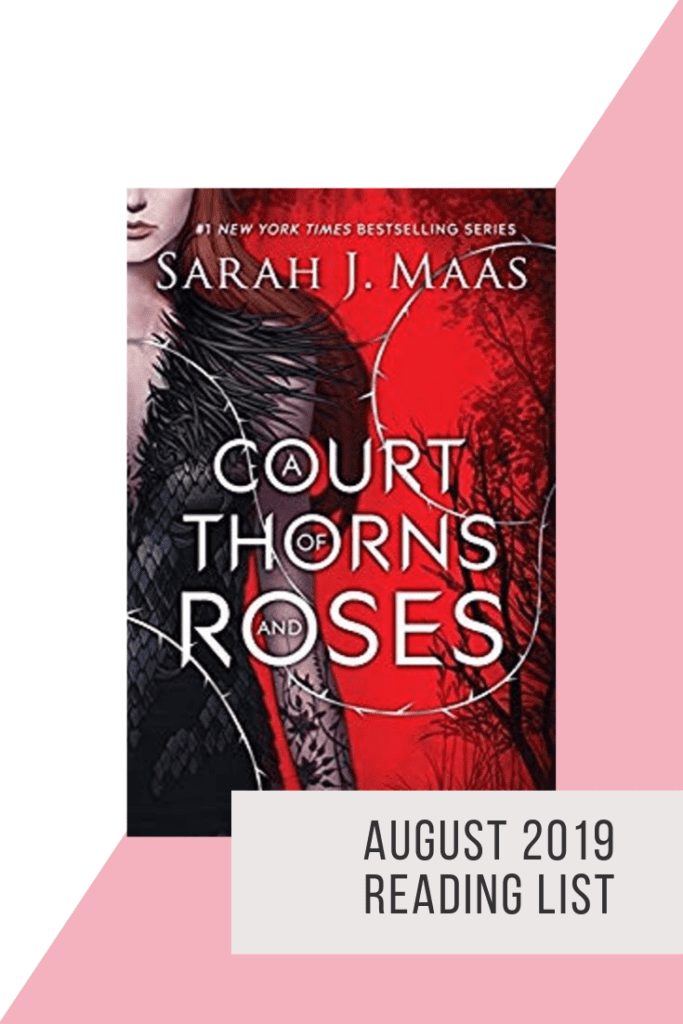 August 2019 Reading List
So what book did I read in August? It's a good one you guys! So good!!!
A Court of Thorn and Roses by Sarah J. Maas
When nineteen-year-old huntress Feyre kills a wolf in the woods, a beast-like creature arrives to demand retribution for it. Dragged to a treacherous magical land she only knows about from legends, Feyre discovers that her captor is not an animal, but Tamlin–one of the lethal, immortal faeries who once ruled their world.

As she dwells on his estate, her feelings for Tamlin transform from icy hostility into a fiery passion that burns through every lie and warning she's been told about the beautiful, dangerous world of the Fae. But an ancient, wicked shadow over the faerie lands is growing, and Feyre must find a way to stop it . . . or doom Tamlin–and his world–forever.

Amazon Description
This was a book that several people told me I needed to read. I purchased it a long time ago and had it sitting in my to-read folder on my Kindle. I just never got around to starting it. I'll be honest, I didn't know if this book would be exactly a book I'd enjoy. It's labeled as a Young Adult Fantasy and well, Fantasy isn't always my go-to genre. However, this book hooked me INSTANTLY!
This is the first book in the series and I'm currently getting ready to start book #3, A Court of Wings and Ruin. I read the second book, A Court of Mist and Fury, so quick and I actually think I enjoyed that book much more than the first one. So this is a series I'd really suggest if you're open to Fantasy, Young Adult (Although several scenes are pretty steamy) and Romance.
Reading List for September
One thing I can promise you is that I have more than one book on my Reading List for September! I'll be sharing that with you guys VERY SOON as we're more than halfway finished with September….which is CRAZY! Not only have I been reading books, but I've also been listening to them as well. I'm not using Audible right now and instead trying a new service that I can't wait to share with you guys soon! Stay tuned for that!
Have you finished any books recently? I want to know what you loved and hated. If I need to add a book to my to-read list, let me know! What books were on your August 2019 Reading List?
Shop The Post