Welcome to the second post in my newest series, My Five Favorite Beauty Products! If you're new around here, let me explain how this series works! 
I've asked some fellow ladies in the beauty industry as well as friends and family to share their 5 favorite beauty products.  Some people are "beauty obsessed" while some are just trying to get by when it comes to beauty. I've got a really diverse group of women (of all ages) who are participating and I'm so excited to share their responses with you guys! We'll be talking all about high-end and drugstore makeup, hair products, skincare and who knows what else. It will be everything beauty! -Christine
Meet The Fabulous, Nicole! 
Today I want to introduce to y'all the fabulous, Nicole! I was trying to think back to how we first "met" and I know it was on Instagram (I believe?!?) but other than that I'm not sure.  However, we've been following each other and commenting on each other's posts for a while now. She's a fantastic Southern Lifestyle writer who specializes in women's interests, travel, and all things Southern. She's class and chic and I think she's just darling.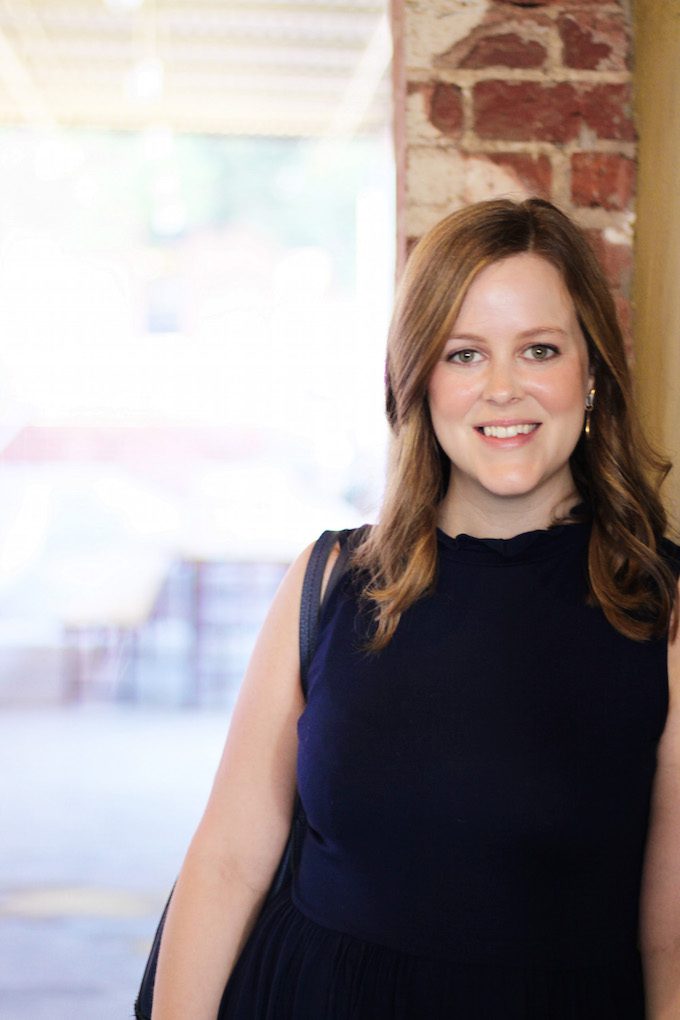 Do you have a blog or a website you'd like me to share?
http://instagram.com/nicolemelv
Are you a business owner or someone in the beauty industry? 
I own my own business as an Atlanta based freelance writer and digital marketer. I write for a few hyper-local Atlanta publications, and I help a few small businesses with their marketing and social media. About three years ago, I quit my cushy teaching job to do social media for a start-up fashion company. It was my best career decision to date, and the rest is history! Once upon a time, I had a lifestyle blog, but I have recently taken a little hiatus from blogging. Never say never on returning, though! I'm sure creativity will strike again one day.
Top Five Beauty Products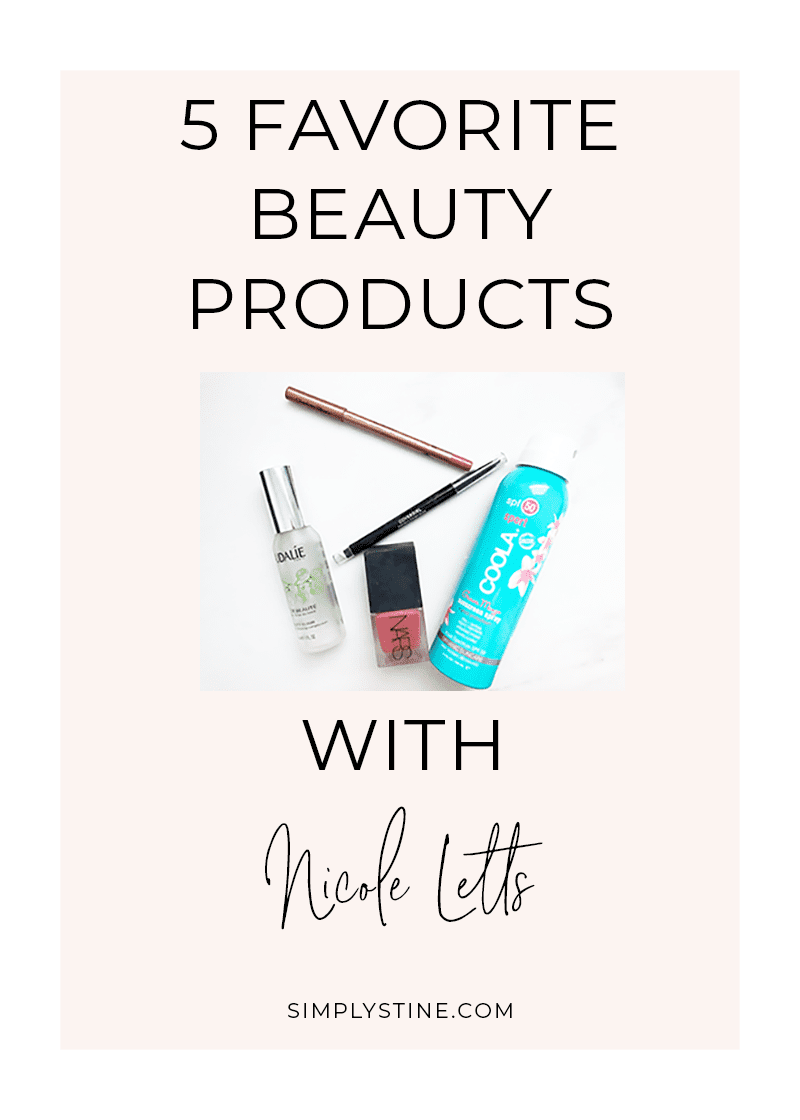 How "into" beauty are you?
Total beginner just trying to get by
What is your first favorite product and why did you choose it?
Charlotte Tilbury Lip Cheat in Pillowtalk: I picked-up this product on a recommendation from Christine, and it has been a total game-changer for me. I wear it nearly every day because it blends seamlessly into my lips while giving it amazing definition. Plus, it's pretty much magic; I've yet to find a lipstick it doesn't work with!
What is your second favorite product and why did you choose it?
Caudalie Beauty Elixir: Last Christmas, my sister gave me the Caudalie Beauty Elixir, and I've used it morning and night ever since. I feel like it's the perfect boost of immediate moisture for my face. I put it on after my cleanser and before moisturizer. Every. Single. Day.
What is your third favorite product and why did you choose it?
Covergirl Perfect Point Plus Eyeliner in Onyx: True story: I have been using this eyeliner since I was 14. Not always in Onyx, but always this product. It's the only eyeliner that I feel like I can control well, that lasts, that I can get into my waterline when needed, and that I feel comfortable with. Maybe one day I'll graduate into fancy eyeliner, but for now, Covergirl is where it's at. Plus, it's been almost 20 years…if it ain't broke, don't fix it.
What is your fourth favorite product and why did you choose it?
NARS Liquid Blush in Dolce Vita: This is a new to me product, but to say I'm obsessed would be an understatement. I know everyone loves NARS's Orgasm blush, but Dolce Vita is a great tone for fall. One small pump (maybe the size of a pin) is all you need for BOTH cheeks. And this is coming from a blush lover. More is more when it comes to blush, amiright? I love that I can control the amount of product I put on, and I truly feel this product will last me many many many months. One word to the wise: don't twist the top off of this one; just pull it directly off. Trust me.
What is your fifth favorite product and why did you choose it?
Coola Spray Sunscreen, SPF 50: As a fair skinned gal, sunscreen is a must for me year round, and Coola sunscreen is my go-to. Not only are their scents great, but Coola products work…and well. FYI: if you're a spray tan lover like myself, Coola sunscreens won't strip your color. So if you're jet-setting this fall or winter, add it to your suitcase!
Thanks to Nicole for participating! I can't wait to share next week's pick with you guys! She's one of my favorites! 
Would you like to be a part of this series? If so, feel free to email me at christine@simplystine.com and put TOP FIVE in the Subject line. Thanks!