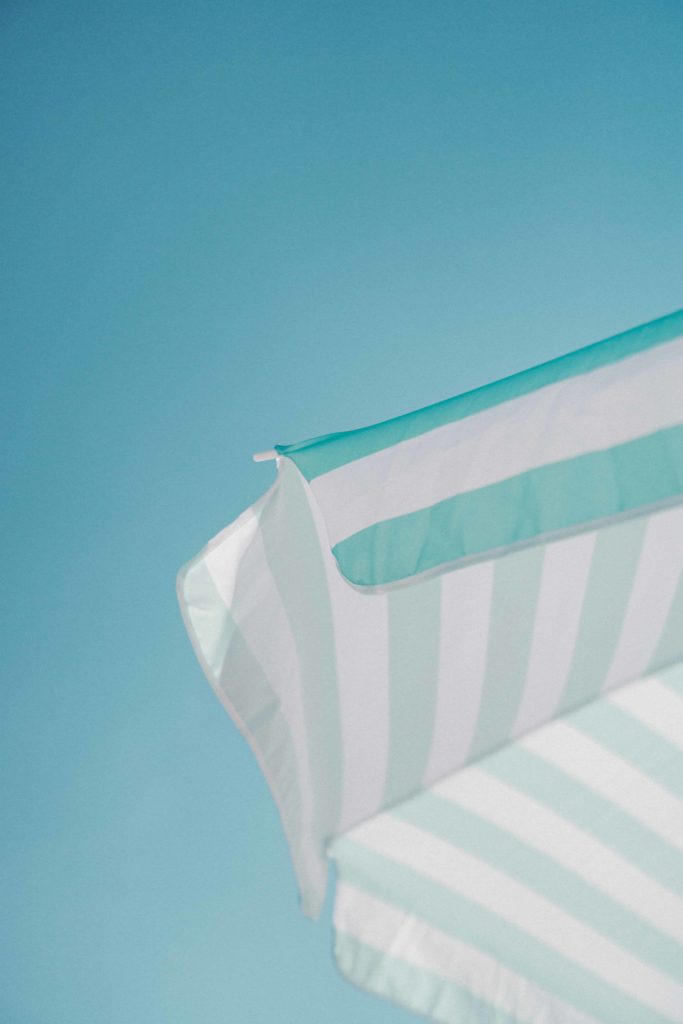 How was your weekend? I said goodbye to my parents as they went back to Ohio on Sunday morning and as I'm writing this, I'm actually finishing the last to-do item…this post. Even though I had time to be lazy and have pool time, I actually accomplished quite a bit that I needed to. #HeckYes
I can't believe the first post I wrote about the Coronavirus was back in March. Yet, here we are almost into July and a lot of us are still dealing/coping with all of this. Cases in Georgia are going up, Florida/Texas are up there also. It all seems like it's never going to end. If you find yourself still struggling, please know that you aren't alone. It's still A LOT to take in. Some days I'm ok and other days, I find it all overwhelming. I'm wearing my mask and trying to be as safe as possible.
We've officially canceled every vacation we had planned for 2020. I was supposed to be celebrating my 40th birthday in Europe this year and we were going to 30A as we have been for the past several summers. Both vacations I was so looking forward to, but right now just doesn't seem like the right time. I'm bummed to say the least.
Things I've Been Up To…..
I'm still taking some time to figure out my new digital planner. I'm no pro, I don't have any fancy process, but I'm really enjoying it more than I thought I would. It keeps me in check because if I'm honest, most days I don't even know what day it is. I'm going to share a post on the planner and how I use it soon!
Enjoying as many pool days as possible. Our weather has been an odd one. We're getting lots of storms. On those sunny days though, I'm out by the pool! Working on the perfect Summer playlist that I'll share soon.
I'm still working on deep cleaning our house and getting rid of excess things we aren't using. This past weekend I went though old electronics and was figuring out what could be traded in or recycled.
Drinking all the iced coconut milk lattes. In fact, I need to scale it back on those. LOL! It's my go-to summer coffee order.
I've been having a moment on Pinterest again. Trying to get some inspiration for our bedroom and a bathroom re-do. Let's not forget meal ideas because I need all I can get.
I'm making plans for a no-buy July. What does that mean? That I don't shop at all other than for the necessities that I need. IT NEEDS to happen, ha.
I'm still keeping up with the news and everything that's going on to the best that I can. We've still got a long way to go, but it's good to see progress happening even if it's small. Small steps equal change.
Cleaned my makeup brushes and makeup sponges. Here's your reminder if you haven't in a while. If you haven't tried this brush cleaner, it's life changing!
Things I Think You Should Know About….
I ordered my Care/of Vitamins and plan on getting back on track with my vitamin routine. Want to try it yourself? Use this referral link to check out Care/of yourself! You'll get $40.00 off your order! I ordered: Vitamin D, Multivitamin, Fish Oil, Elderberry, Probiotic Blend, and Ashwagandha
I finished another tube of my Weleda Skin Food Moisturizer and I'll be purchasing another one. I LOVE to slather this all over my skin when I need moisture. Today after I showered, I slathered this all over my skin because I had been in the sun today. It's so so so good. It's thick and rich and does the best job with skin that needs some really good hydration.
The July picks for Book of the Month are really good! I chose The Shadows by Alex North and Mexican Gothic by Silvia Moreno-Garcia. Want to join? Use my referral link! It's $14.99 a month and you get to pick a book and if you want an add-on, each book is only $9.99!
I've been updating my computers, resetting passwords, cleaning up social media and all of that recently. I've been going through files, photos and such and figuring out what is junk and what needs to be organized. When is the last time you've done this? I was way overdue.
Recently I shared a pair of wireless headphones that I purchased at Target. I've used them for about two weeks now and I really like them. They cost me $29.00! I ordered my husband the google headphones and they were over $200……I'm happy with mine!
Shop The Post