Today I want to talk about the coronavirus and self care. It's a lot to take in with everything that is happening daily anymore. People are testing positive for the Coronavirus more and more. We're now talking about social distancing being a major concern as well. This is such a crazy time in our lives right now for so many of us and it's also a bit scary. For someone like me who deals with anxiety, this situation is causing some major daily anxiety issues.
I'm actually in Ohio and not even home in Georgia. If you are new around here, I grew up in Ohio. My family still lives here. I came here last week to watch my niece while my brother and my sister-in-law traveled. I'm now going to continue to stay here as the schools are shut down and my niece is out of school. I'm lucky and I can work from wherever and thankfully, so can my husband. We'll be able to help them out with childcare for a bit. I really feel for the parents out there right now, especially those who are scrambling for childcare.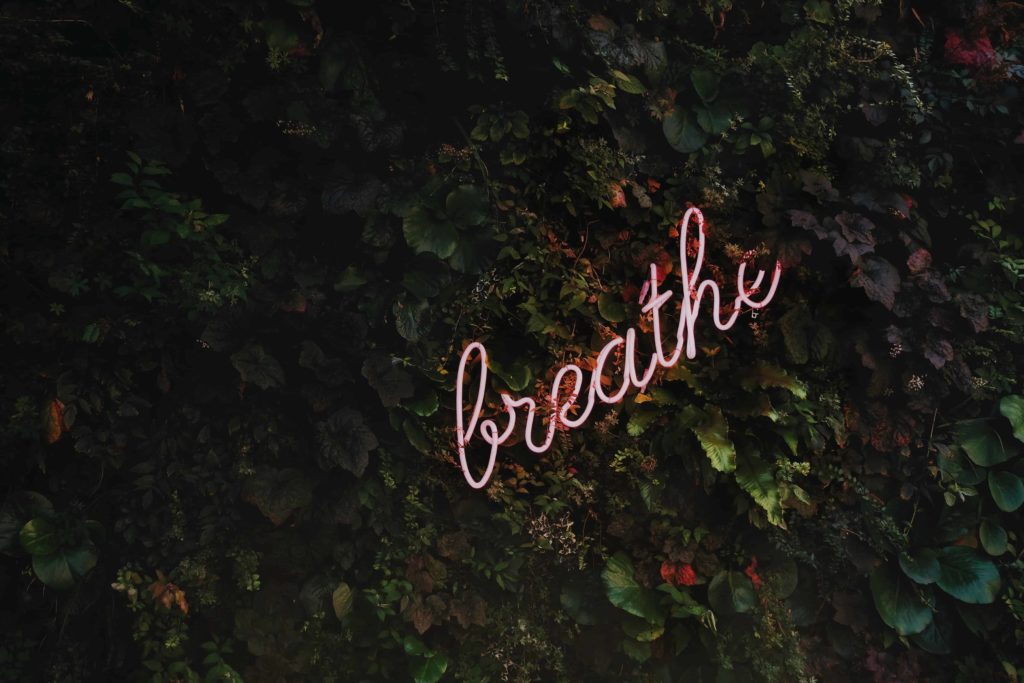 We're now having a lot of people working remotely from home, businesses are closing early, supplies in stores are gone, schools are canceled and basically all sports and events have been cancelled. I don't remember anything like this ever happening before in my lifetime.
Today, the Ohio Governor said that all restaurants and bars will be closing and only offering delivery or take out. This is going to cause a lot of people and businesses to lose money and employment. It's scary right now for so many people. We all want to do our best to avoid what's happening in places like Italy, but it's hurting a lot of people.
I asked on Instagram if I should continue with normal content for Simply Stine. I want to be understanding of everything that is happening in our world right now and not just pumping out links for products, etc. However, while I want to adress what's happening, I also need normalcy in my life and you guys said you did as well. I'm a blogger and this is my job. This is how I make a living. It's tricky when things like this happen.
Self Care While Chaos is Happening
You don't really think of the Coronavirus and self care going hand in hand, but actually they do. It's important to make sure you're taking care of your mental health right now. This is a lot to process. We are quarantined in our homes with our families all day, we're working on social distancing to try to slow this whole thing down. It's a lot and it can be intense.
Here are some of the ways that I'm trying to stay sane and have some sort of normalcy through all of this. I know that every day is NOT going to be great and as far as the whole Coronavirus goes; it's probably going to get worse before it gets better. Here's my plans for not losing my shit through this whole situation:
Limiting Social Media and TV
I'll be honest and admit that I have to unplug. If I were to sit in front of my phone all day and have my television on all day, I'd lose it. I think it's good to keep updated on what's happening, but not all day long. As someone with anxiety, it's important to not welcome more anxiety into your life. HA! The media can certainly do that.
Unplug. Stay off of social media for a bit. Find something else to do. Keep yourself informed, but not to the point where you are freaking yourself out.
It's Time To Work On That Reading Goal
You guys know I love to read. It's one way that I can instantly calm myself if I'm feeling a little anxious. It's also great for when you're bored. Normally a lot of us don't have extra time to read as much as we want. Well, with a lot of us working from home and not really venturing out as much as we used to; now is the time! Break out those books you've been wanting to read.
Are you stuck and not sure what book to pick up? Here are some of the books that I'm suggesting:
Get lost in a book. It's a great way to unwind and just kind of give yourself a break for a bit each day.
Move Your Body and Get Fresh Air
While we want to work on social distancing and making sure we aren't attending crowded events, we also want to make sure that we are getting fresh air and moving our body.
I'm going to remind myself to go outdoors and take breaks during the day. Is it nice where you are? Someone suggested that they were going to have a picnic with their children outside and I loved that idea. If it's colder, why not do it indoors? Your kids will love it!
I plan on utilizing apps like Calm, Headspace or just using free playlists that will help with lowering anxiety and helping me to calm down. I think that this is a great time to find some online exercise courses and even attempt some yoga at home! As much as I hate it sometimes, working out can help calm me down so much!
Use that equipment you bought, but still haven't used. While you might be avoiding the gym right now, you can still for sure do some type of workout at home. This is a great time to work on yourself and that weight loss/exercise goal you had in mind. I don't think it's about the numbers on the scale so much as getting back to healthy. Which is a BIG concern right now.
Avoiding Places During Non-Peak Hours
At some point or another you're going to have to go to the store. We all need supplies and we need groceries. I think a great idea is to make sure that you're avoiding going to these places during non-peak hours.
I tried to go to the store a little bit later in the day. Sunday afternoon is going to be crazy. Why not aim for a little bit later or possibly even during the week? That way, you won't be dealing with a crowded store.
Another option is to use delivery or grocery pick up options if they are available. I saw a lot of people taking advantage of this and I think it's a great idea! Especially if you aren't healthy or you are elderly. Which reminds me, make sure you are checking in on those who might need help picking up groceries!
I don't think people are telling you to not leave your house whatsoever. Maybe if you're sick and if you're elderly, but for everyone else, it's just about using common sense. If you really want to go to the gym, find a time where it's not crowded. If you need to go somewhere, make sure you take precautions and wash your hands.
Explore New Recipes And Spend Time In The Kitchen
I do love to cook. That's no surprise, but I even have recipes that I've been wanting to make and haven't gotten around to it. Now I have the perfect excuse to get my butt in the kitchen and make those recipes! I even plan on including my niece and having her help me!
Maybe you can do a family brunch since you'll be home all day. If you have kids, this is a great way to include them! Maybe research some recipes on Pinterest and give them a try. Watch YouTube videos and find some inspiration. There are even kid friendly recipes available.
This could be a good time to find some new food choices to add to your weekly lineup. Also, this could be a great time to clean up that pantry of yours! Do you have lots of unused food sitting in there? Now's the time to use that up so you can work on organizing it!
Plus, for me, working in the kitchen is a great stress reliever! Just saying…
Depend on Your Family and Friends For Support
During these times, life can be pretty wild. I know I'm going to be depending on my family and friends to get me through it all. Don't be afraid to ask for help. We need to rely on each other more and more right now.
Are you having a tough day? Just sending a text might relieve some pressure off of you. Do you know how many times I've messaged my SIL since all of this has happened?!? She's a go-to for me when it comes to me needing to vent.
Also, we all have different strengths and specialities. I've been going online looking up ways to entertain children during all of this. I'm going to have my niece with me and I need some ideas to entertain her. This is where I'm turning to social media for ideas or I'm asking friends! PS, if you need recipes or skincare advice; I'm your girl!
It's Time To Organize Everything
A lot of us didn't get all of the orgazinging done that we wanted to accomplish. Well, now's the time! I LOVE following The Home Edit on Instagram (they're hysterical also on top of having fantastic organizing tips) and they're offering a 14 day mini edit! Now is the time to purge and clean!
When I get home, I'm thinking this will be the perfect time to jump into my closet and clean it out and organize it for Spring and Summer. Maybe you could also donate some items that people could use right now?!?! I know I have books that I can donate that would benefit others. Possibly clothes as well!
Get the kids involved also! Are there rooms completely trashed and untidy? Have them help! Maybe have them put aside toys that you can donate as many kids will be at home right now. Same goes for books!
Audiobooks To Help Keep You Busy
I mentioned books before, but maybe you aren't a reader. Maybe you still have to go to work and can't read as much as you'd like. This is where audiobooks come into play! One of the things I plan on doing when I have some downtime during the day and night is to take advantage of Audiobooks. I LOVE Libro.fm for audiobooks because they support local bookstores. (referral link)
I love audiobooks. They're great for long drives in the car, to and from work, when you're exercising and more. If you aren't necessarily a book person, maybe now is the time to give an audiobook a try! If you use code SHOPBOOKSTORESNOW you'll get two audiobooks for the price of one!
I plan on having an audiobook playing while I'm organizing and even at times like when I'm walking around the grocery store or preparing dinner. I say turn on an audiobook instead of the tv! There are even audiobooks for children as well!
Find Ways To Help Others In Need Right Now
With businesses closing early and losing day-to-day sales, we need to support our local small businesses. I'm sure you've read about this online, but I wanted to stress it as well. How can you help support a small business right now?
Leave reviews! Businesses depend on these reviews to attract more business! That local coffee shop that you love? Leave them a review! I promise you, businesses appreciate this a lot!
Purchase gift cards right now that you can use later. Sure you might not be able to eat there right now or attend a work out class, but you can in the future. This guarantees that they're still making money right now.
Can you order takeout or delivery? Support those local restaurants!
Small markets or stores are still open. Order online and some are even offering free delivery!
So many businesses are going to be struggling right now. Let's see how we can help them out! If everyone did just one of these things, it would help a lot! Plus, it always makes us feel good when we are helping out others in need.
Psst…this is also a good time to donate if you can! Whether that be monetary or whatever, look into how you can help!
The truth is, right now we are dealing with a lot of unknowns. So pretty much, all of us are a bit frightened and a bit more anxious than normal. We're also dealing with taking care of children who are now at home daily. We have people who are working around the clock to make sure that everyone is being taken care of. Life right now is kind of a mess, but we're all in this together. Let's remember this.
Self Care is necessary, especially during times like these. Make sure that you're taking care of yourself, however that looks like to you. Remember to take care of your health also. If you are feeling sick or feel like you're experiencing symptoms of the virus, call your physician! Make sure you aren't going to work if you are sick. This is a time when people like hair stylists and such are flexible on cancellations; just give them notice!
Let's be there for each other, but also remember to practice self care ourselves! This is a scary situation and we're all doing the best we can. Sure, you might not be worried about getting sick, but we need to think of the others we come into contact with.
How are you dealing with the Coronavirus and Self Care? Do you have any tips to pass on? Please don't forget to take care of yourself. This is all crazy and we're all dealing with so much right now. Please, please, please take care of yourselves!