I'm back with another review in partnership with DriveShop and Mazda, this time of the Mazda CX-5! If you remember, I recently drove the Mazda 6 and I loved it. This time I'm getting to experience something a little bit different! If you're in the market for a crossover type vehicle, this is a great option as it starts at only $21,795!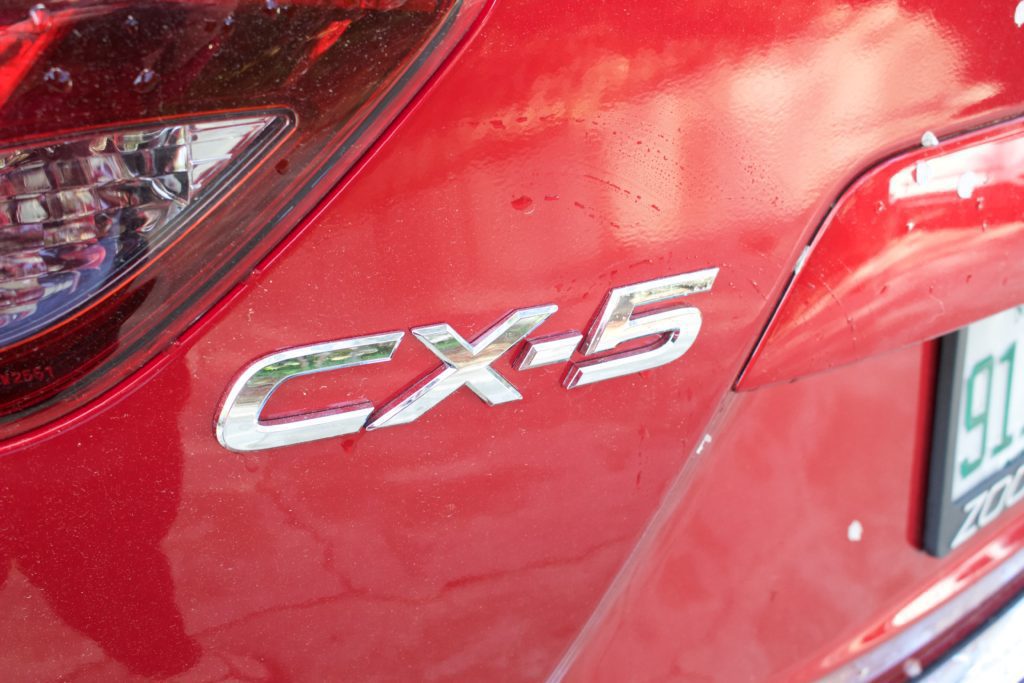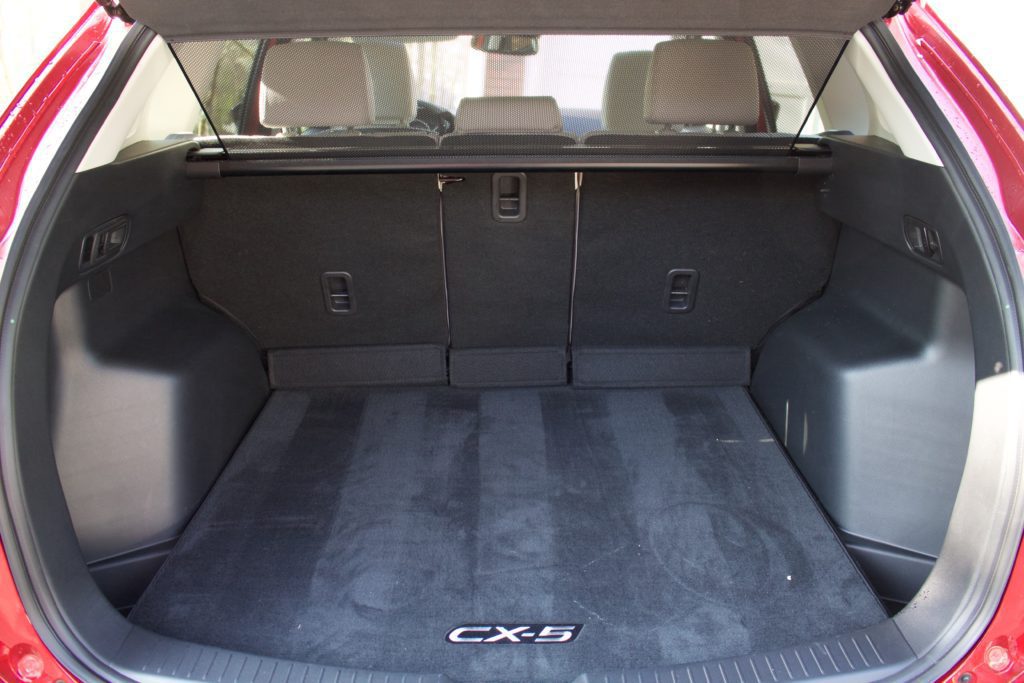 The whole time I was in the Mazda CX-5, I kept thinking what a great vehicle this would be for a family. It's roomy, but not like some of those monster SUV's that make us feel like we're driving a bus! It feels compact, but in a good way! When they dropped the car off to me, Jim from DriveShop told me that it wouldn't feel like I was driving an SUV, but more like driving a car and that's exactly the driving experience I had. It has more than enough room for a family and for lots of things that we always need room for! The Mazda CX-5 was also awarded the highest safety rating for it's Front Crash Prevention thanks to Mazda's Smart City Brake System.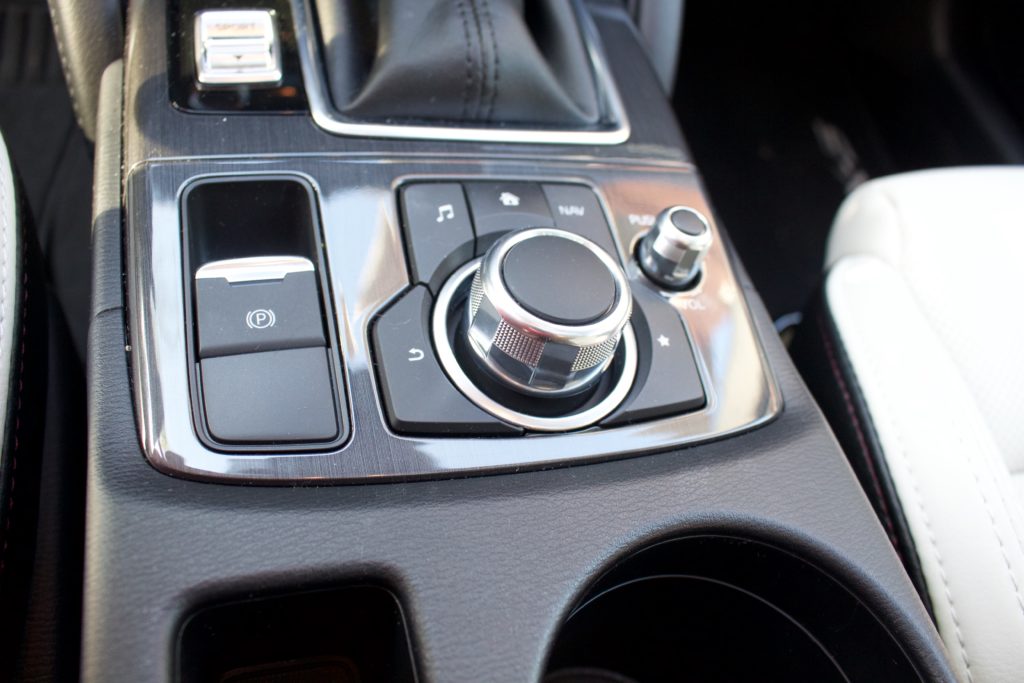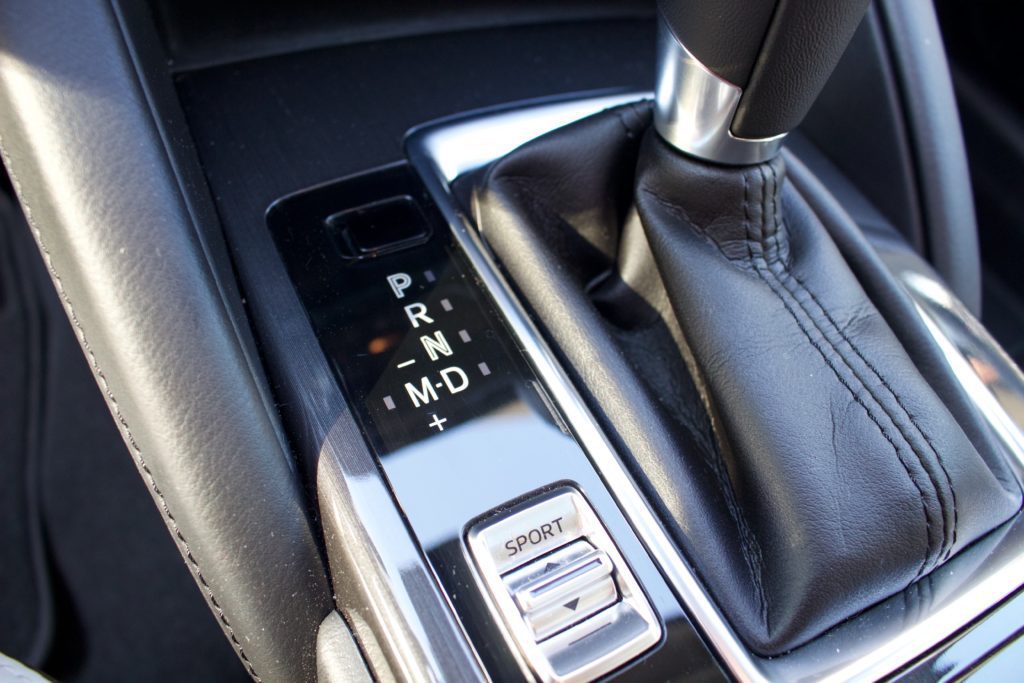 As far as the interior is concerned, I loved the design of everything EXCEPT the armrest design. I had a hard time getting my arm comfortable when I was driving because the center console (where you would normally put your right arm while driving) was located a little bit farther back than I would have preferred. Other than that, the interior was really comfortable and everything was very easy to use while driving. There's a Sport Mode available in this car as well as Bluetooth Hands-Free Phone and Audio features. You've got your Mazda Connect Infotainment System that features your Navigation, Rear-View Camera and your XM Radio! Again, this is one of the easiest systems that I have ever used in a card! Also, the moonroof and leather seats are always a nice feature!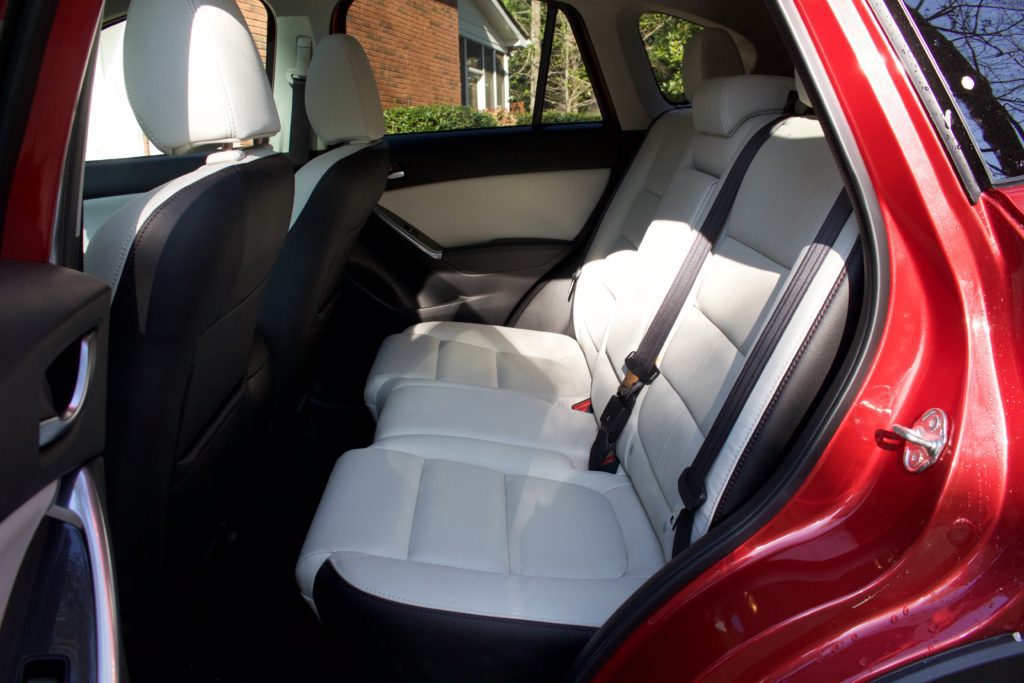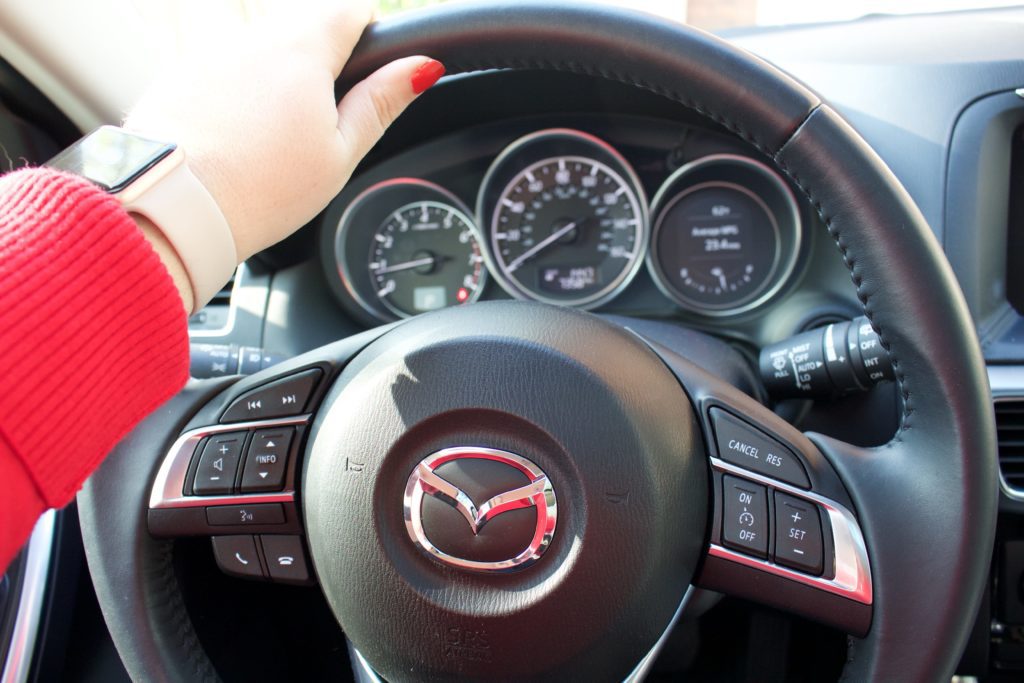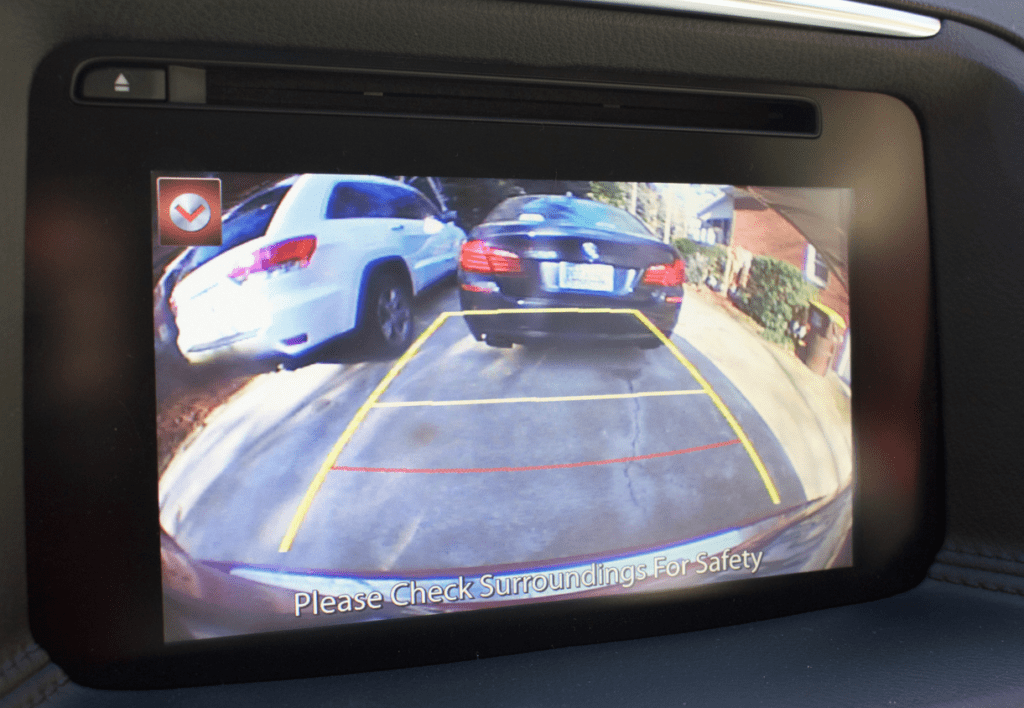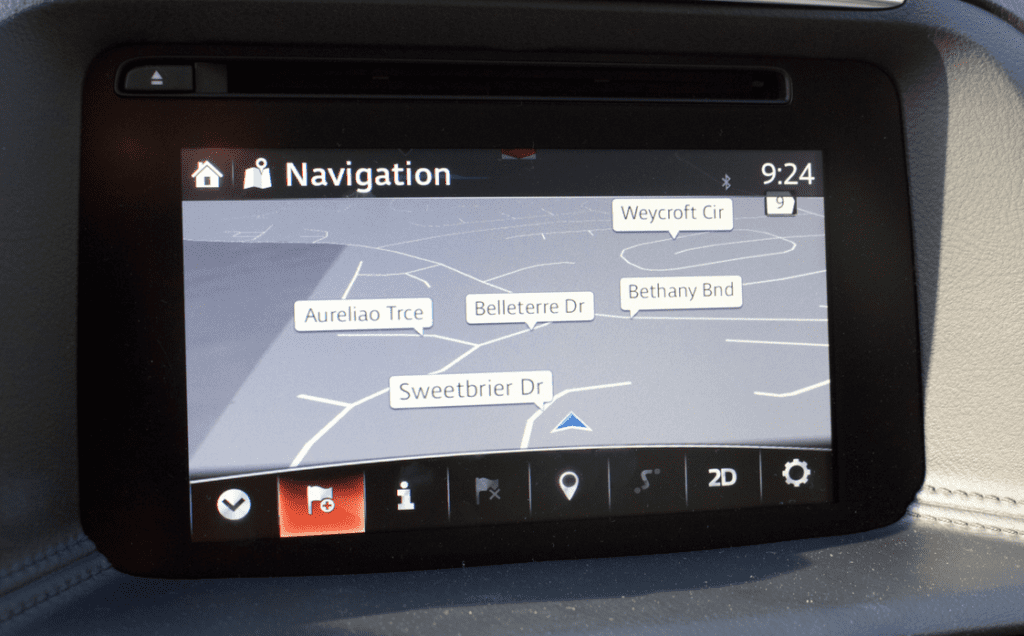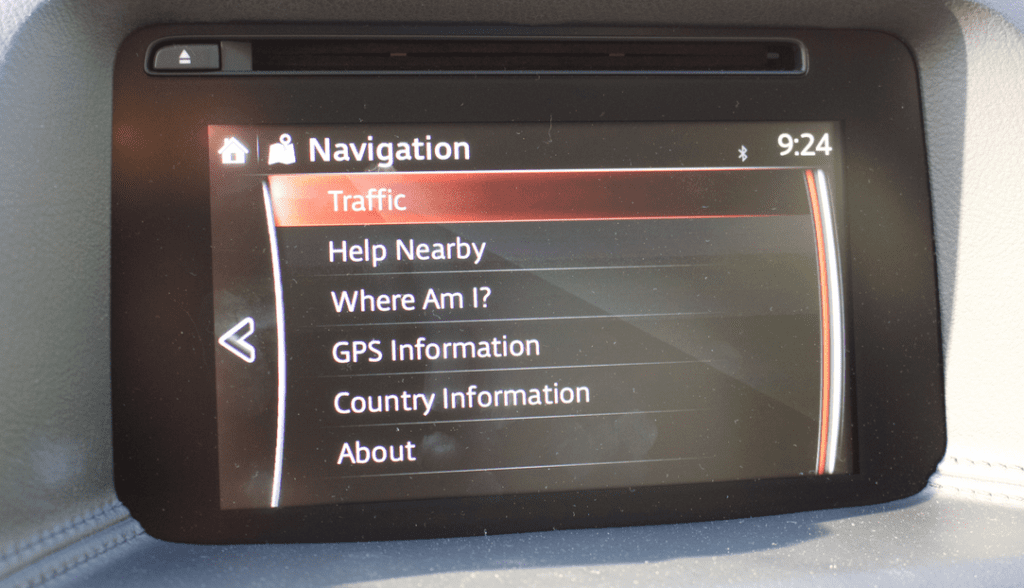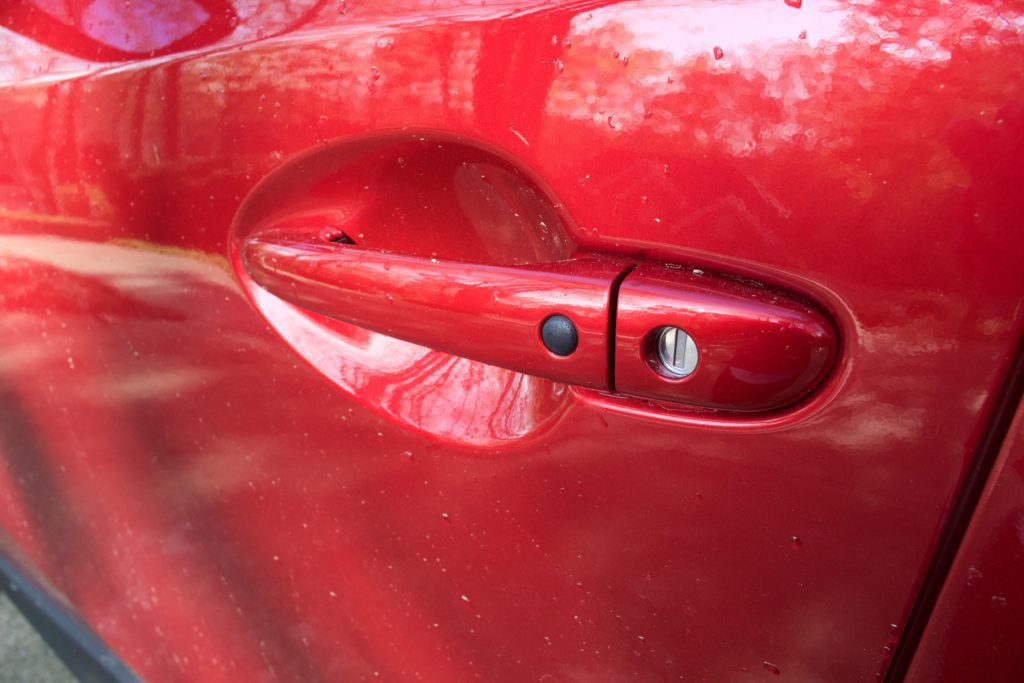 The Mazda CX-5 that I was able to drive was a 4 Cylinder and I did feel a little bit of lag, but it wasn't anything that would hold me back from recommending it for someone. I'm just used to driving a car that had little bit more give to it as soon as you hit the gas, ha! The MPG is around 26 city and 35 Highway, which is awesome! That's the one compliant I have of my SUV because it's a gas guzzler for sure! My husband again commented on the LED Headlights! They're bright and move with you as turning the car. There are three models available in the Mazda CX-5 (Sport, Touring and Grand Touring) which is awesome because it allows everyone a chance to be able to get a vehicle with some great features and at a great price point that works for what you need.
Overall I was pretty impressed with the Mazda CX-5! I think that it's the type of vehicle that has a lot of features that so many of us want and with three models available, there's going to be one that works best for your budget and for all of the items you look for in a vehicle!
Thanks to Mazda and DriveShop for the opportunity to experience the Mazda CX-5 and a big THANK YOU to Mazda for again, allowing me to participate in the Mazda Drive For Good Program! I was able to donate $25.00 to the Beauty Becomes You Foundation based right here in Atlanta!