Last February, I wrote a review about the 2016 Mazda 6.  If you missed that review, click here to catch up! It is an awesome vehicle and I had a lot of fun driving it! I recently got an opportunity to get behind the drivers seat of the 2017 Mazda 6 and guess what? I LOVED this one even more.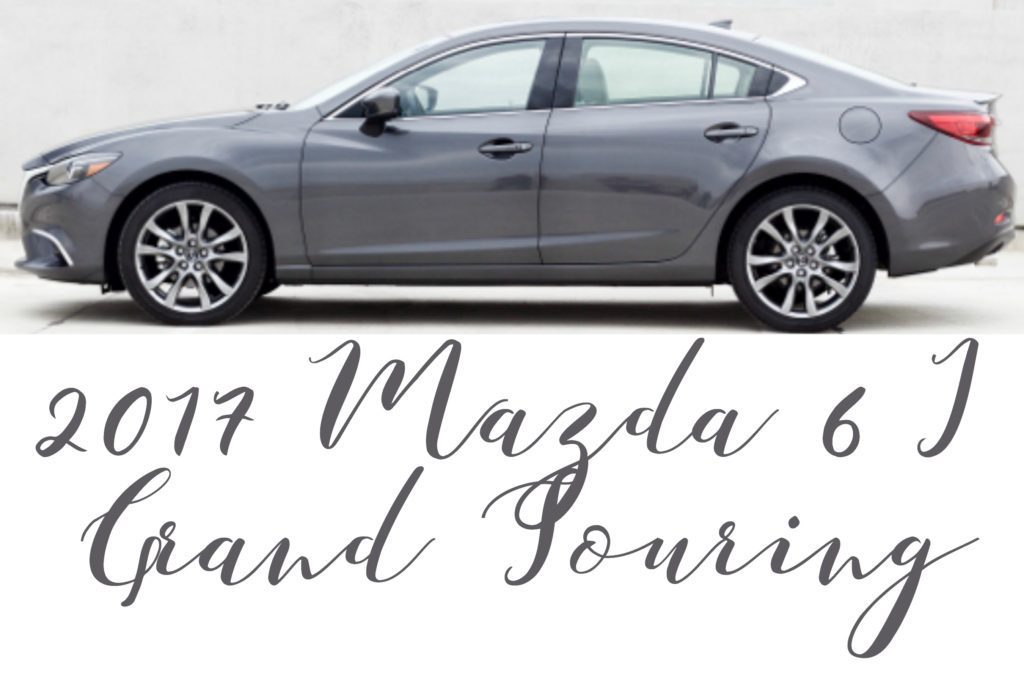 As a beauty and lifestyle blogger, nothing excites me more than opportunities to compare my love of beauty with other "things." I get this feeling inside of me the moment I put on my favorite red lipstick or when I wear a new outfit that makes me feel like I'm QUEEN of the world! I sit there and say to myself "I look like a million bucks and I can conquer the world!" That's kinda the same feeling I had when I drove the 2017 Mazda 6.
I felt like I could easily forget the hassles of navigating Atlanta traffic. It was a day of running my errands in style! I felt like I could easily flip to Sport Mode and whiz on by the people going under the speed limit. Why people, why?!?!?  Driving the Mazda 6 was like wearing your favorite red lipstick AND your favorite outfit all at the same time.  It made me feel so dang sporty and I loved it!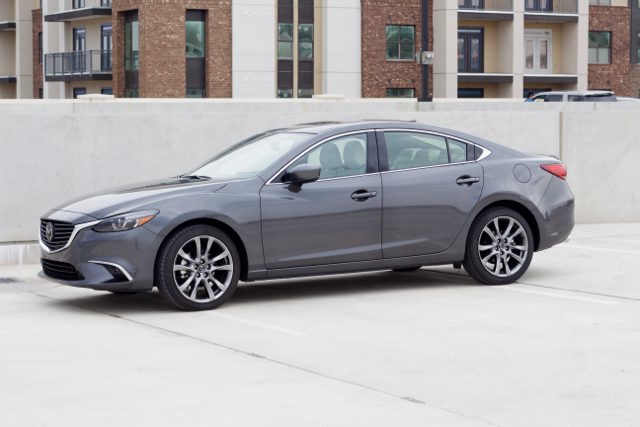 The 2017 Mazda 6 hasn't changed that much from the 2016 vehicle that I drove. There were a few additions and tweaks, but overall, it's pretty much the same awesome car, just a little bit more improved.
The functions on the dashboard have improved and there's now heated seats for the backseat and the steering wheel heats up for the driver! There's also been some improvements with the i-ACTIVESENSE lane departure warnings. Now the car kinda nudges you (on the steering wheel) if you go out of your lane, rather than just giving you an audible warning. #Fancy  
You've still got the i-ELOOP, power sliding glass moonroof, power drivers seat with lumbar support and memory settings, Bose Surround Sound Audio System, Mazda Connect with navigation, entertainment (Sirius XM), messaging and blue tooth hands-free phone calls. This car is loaded with features!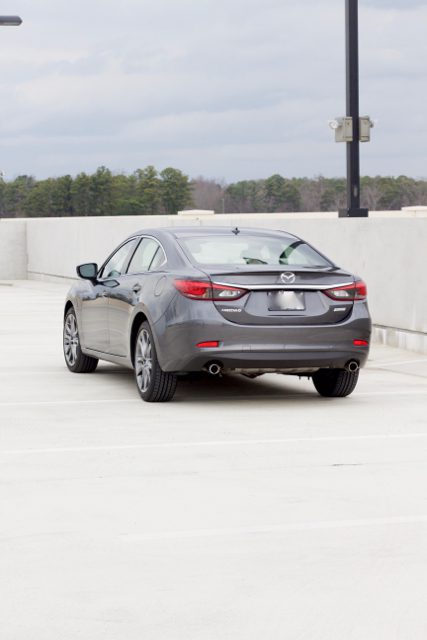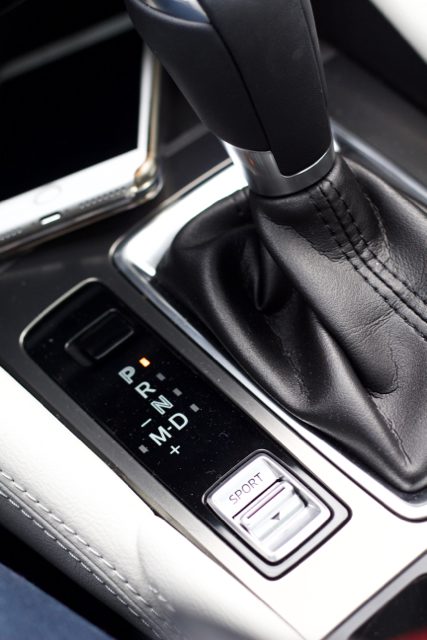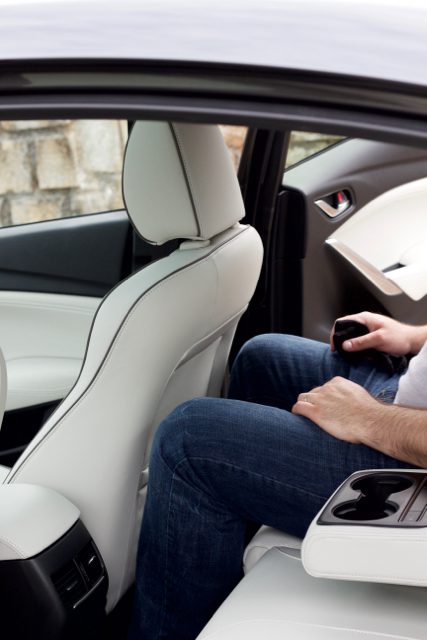 Can we talk about this beautiful Machine Gray Metallic color with black and white interior.  This car was made for me and my simplistic, but oh so chic taste.  There were also some functions on the Active Driving Display that were a little bit different and seemed more updated.  So no, the interior hasn't changed a lot, but honestly, why change when it's so good already?? It's roomy and super comfortable and I can see many road trips being made in a car like this! I even had my husband sit in the back while I drove him around (HA!) and he said the backseat was super comfortable with plenty of room!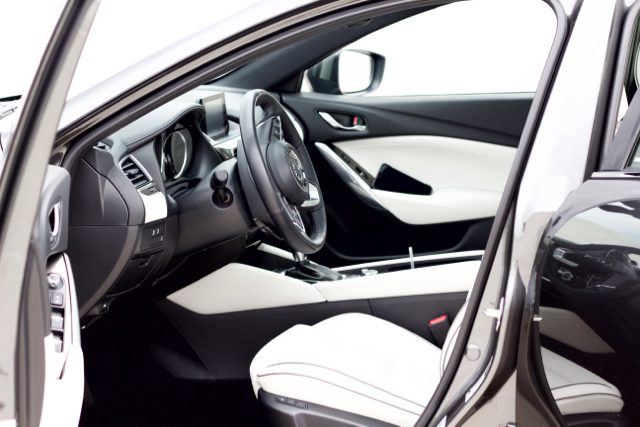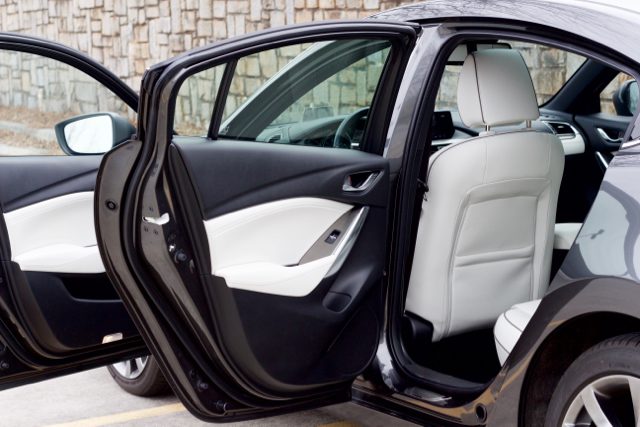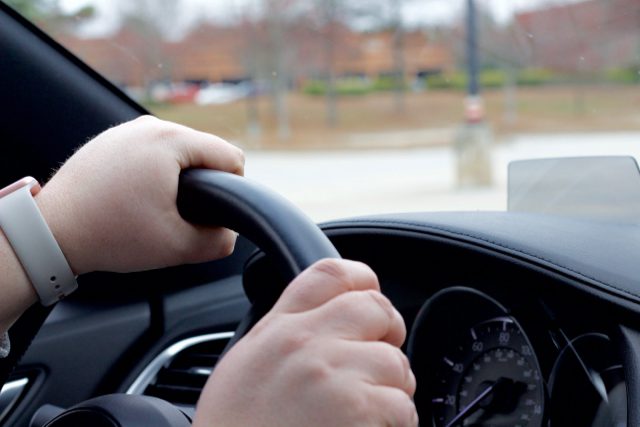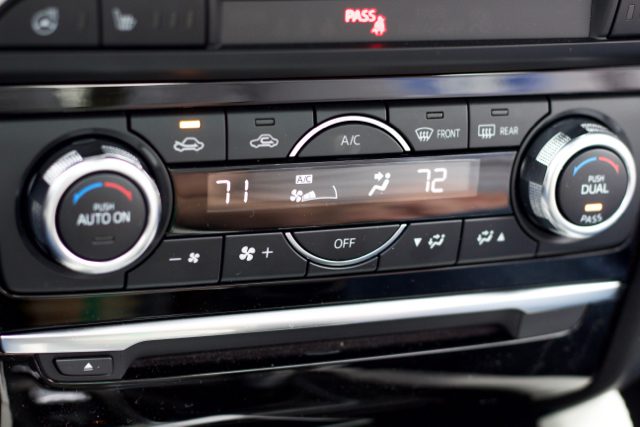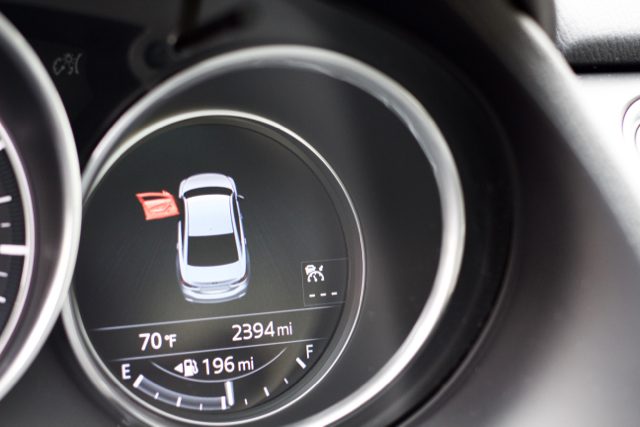 The Mazda 6 is a car that's fun to drive and has a lot of extras that are sure to make even the pickiest car owner happy.  I didn't want to give it up!  It's priced at around $30,000-$35,000 and has so many features that make this feel more like a luxury car than a lot of other cars that are in this price range. One thing I want to point out that the car I drove was a 4-cylinder and at first you might roll your eyes and say no thanks, BUT  this car had some serious "zoom zoom" abilities.  Seriously Mazda, you impressed me AGAIN! I can't wait to be behind the wheel of another Mazda again soon!


Thanks to DriveShop and Mazda for the opportunity