I got an opportunity to drive a 2016 Kia Optima thanks to DriveShop and let me tell you, this car did not disappoint, in fact it really impressed me. I know zero about Kia other than what I've heard people talk about before and not all of what I heard was that good. So I took this as an opportunity to educate myself on Kia and to see what I thought of the Optima.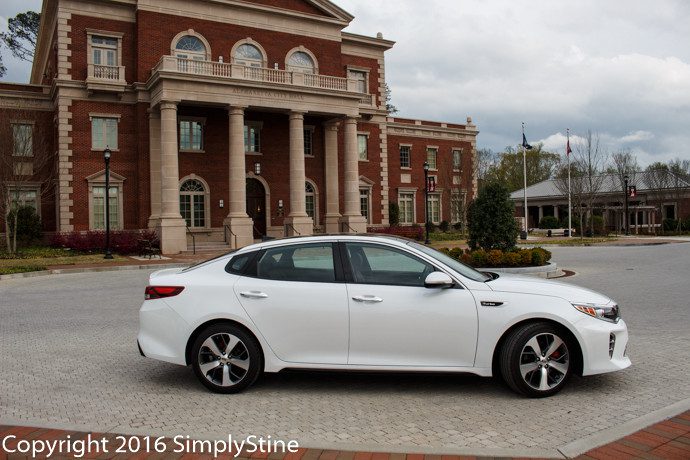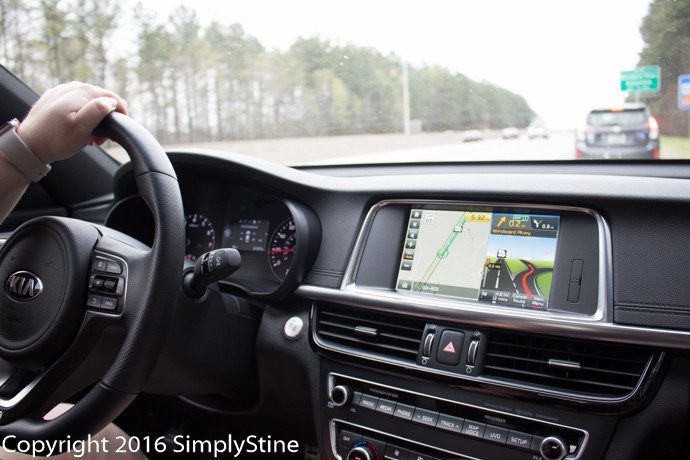 Let me tell you, I had a total #GIRLBOSS moment driving around in this car. Appearance wise, it's sleek, sporty and so sophisticated. Those three descriptions are what I look for in a car that I want to drive. The outside was a sparkly pearl white which was gorgeous, especially when the sun hit the car. It sparkled as much as Edward did in Twilight. The interior was a red/black color that at first I didn't know if I liked, but by the end of the week I had convinced myself that maybe I should consider something other than black when it comes to interior color choices I choose in a car. This car was HOT!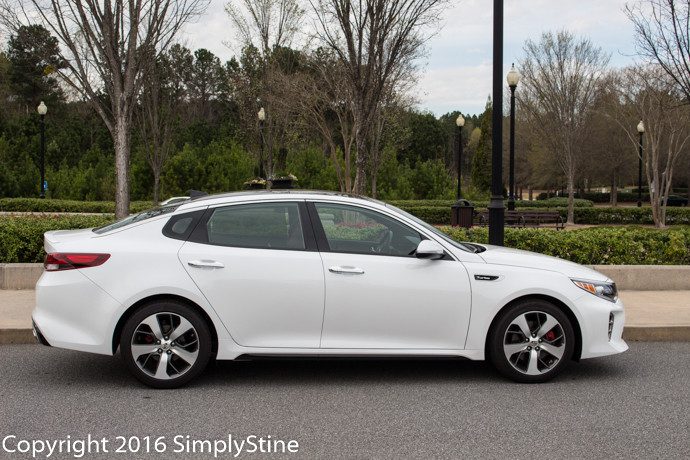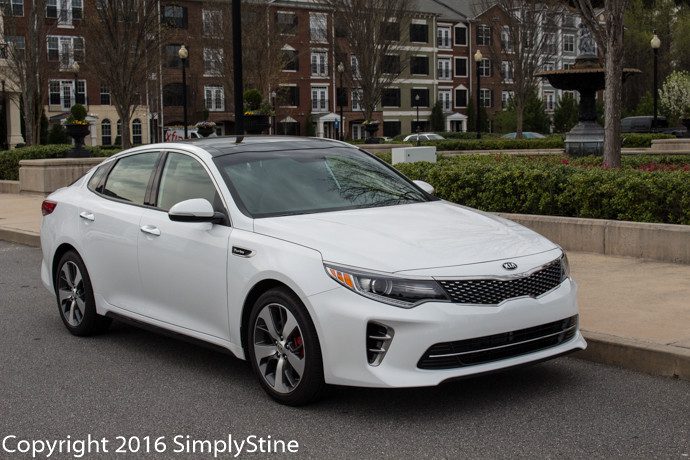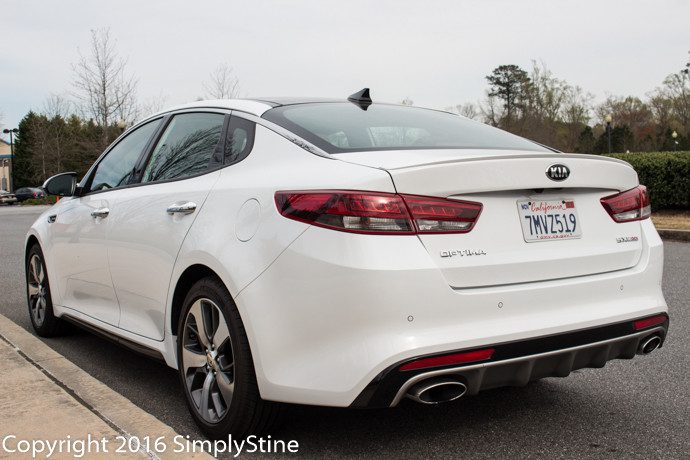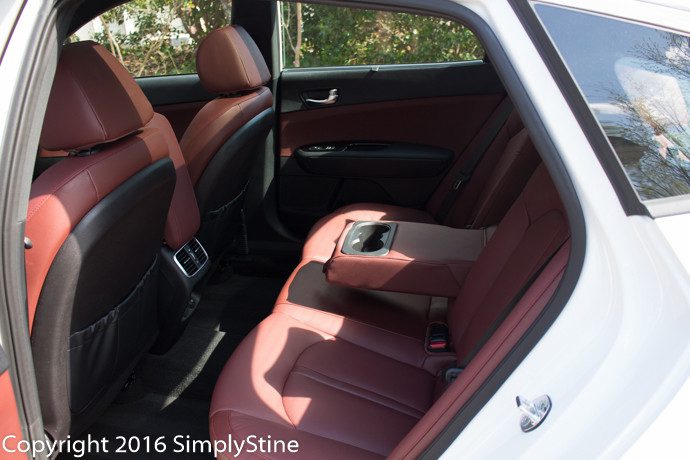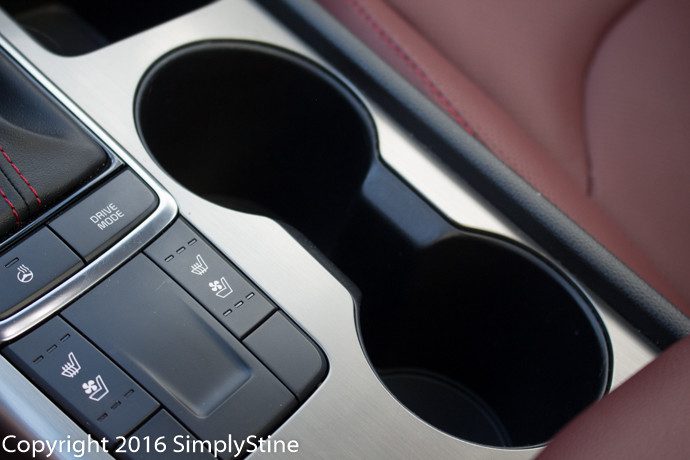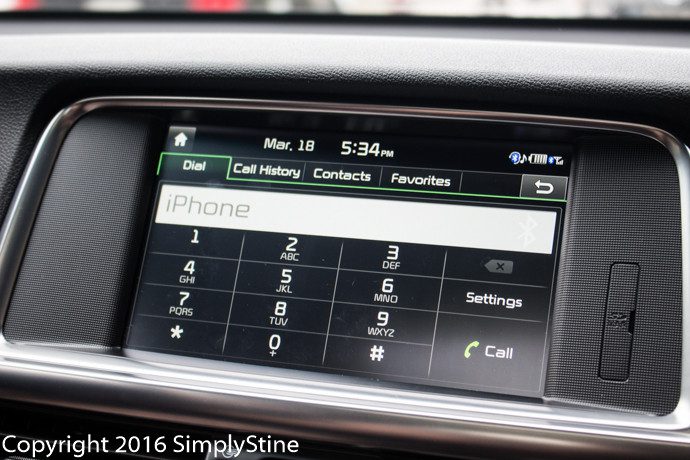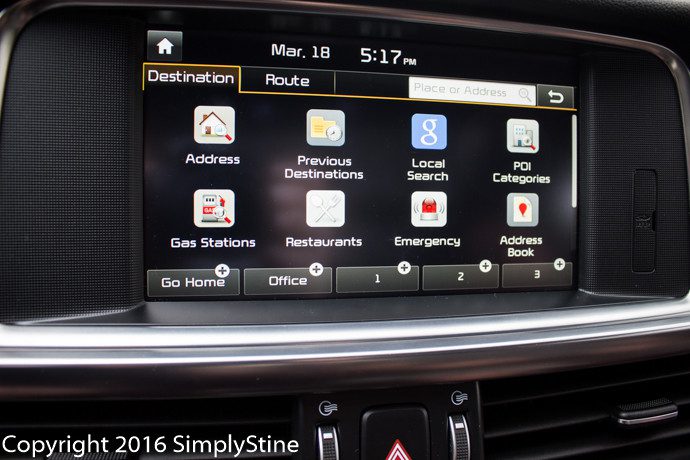 The 2016 Kia is loaded with options. Panoramic Sunroof, Navigation, XM Radio, UVO Voice-Recognition technology, Android Auto (my husband was so excited for this) USB Charging ports in front and back, Rear-Folding Seats for extra storage room, Rear Window Sunshades, Paddle Shifters, Smart Trunk (so handy when your hands are full), Bi-Xenon HID Headlights, Heated and Cooled Seat Options and many more. You get what I'm saying. It wasn't just a plain jane car, it was loaded with features I appreciated AND that all came without the huge price tag that I would normally see for a car with this many features.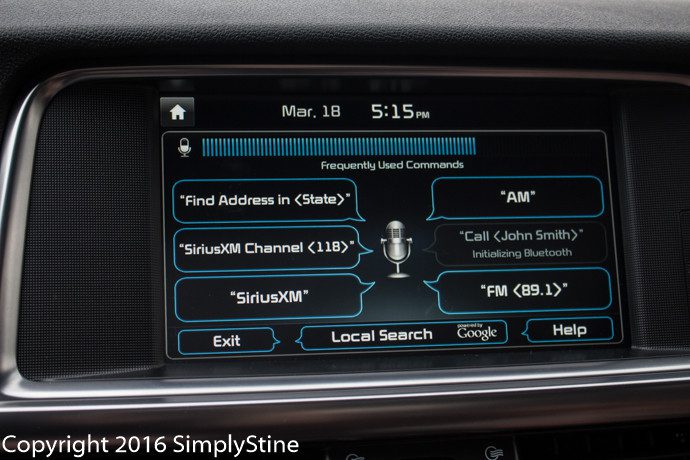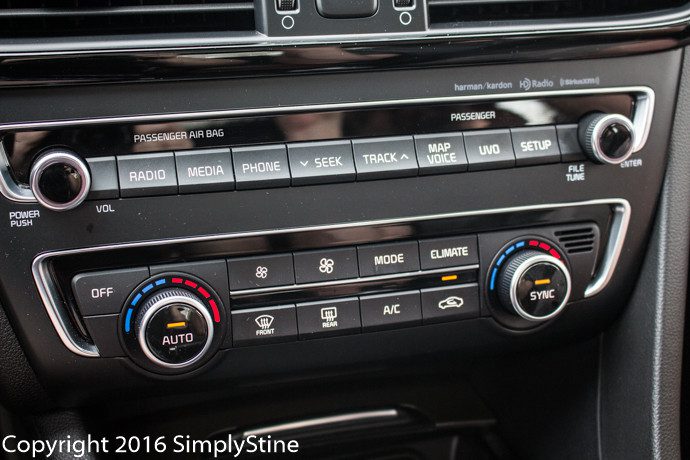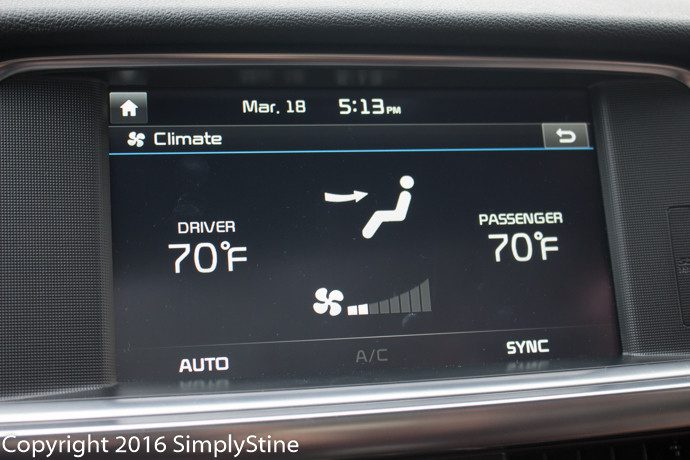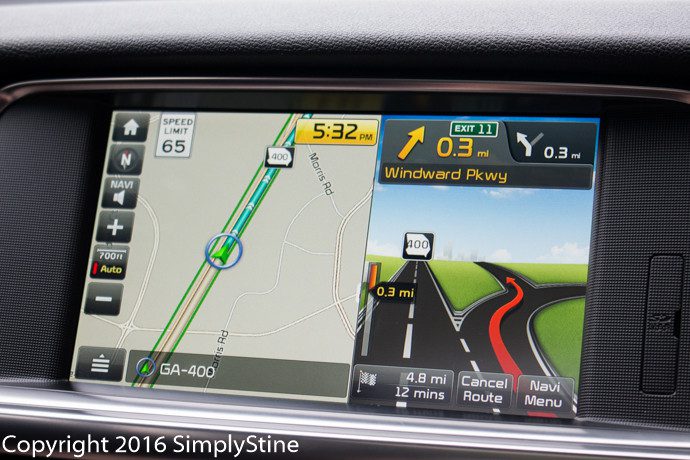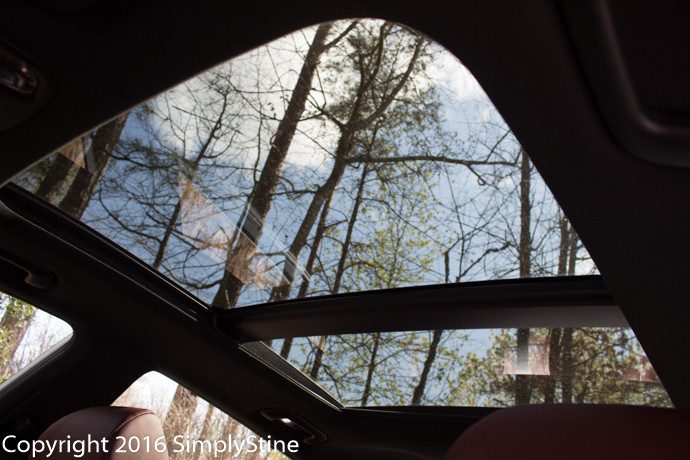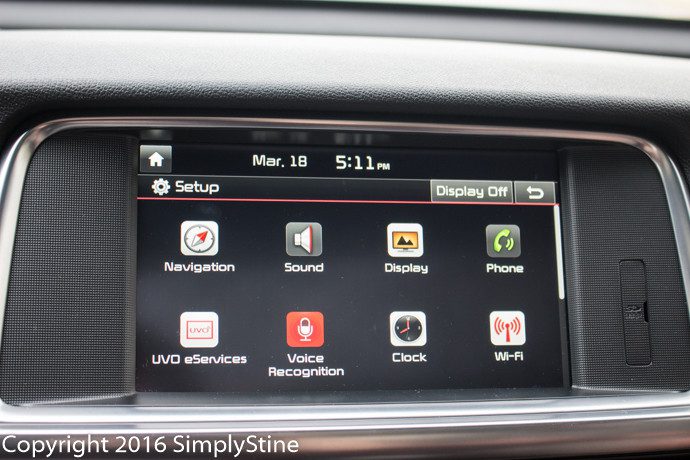 This might have been a 4 Cylinder, but don't let that fool you into thinking that this will have any bit of lag behind the wheel. When they dropped off the car, she told me I could squeal the tires (well not literally, I don't think at least, ha) and I laughed at first, but driving this on the highway proved to me that this car is BOSS! It didn't hesitate to go at all. That's all thanks to the 2.0-Liter Gasoline Direct Injection (GDI) Turbocharged engine. This bad boy has some power! Want to drive it in Sport Mode? No Problem! it's available at the flip of a switch. Want to try driving in manual? You've got Paddle Shifters that can transform the driving experience into something different very easily!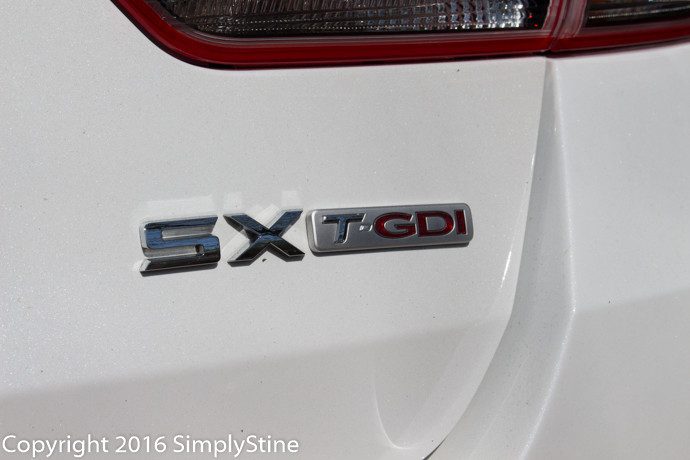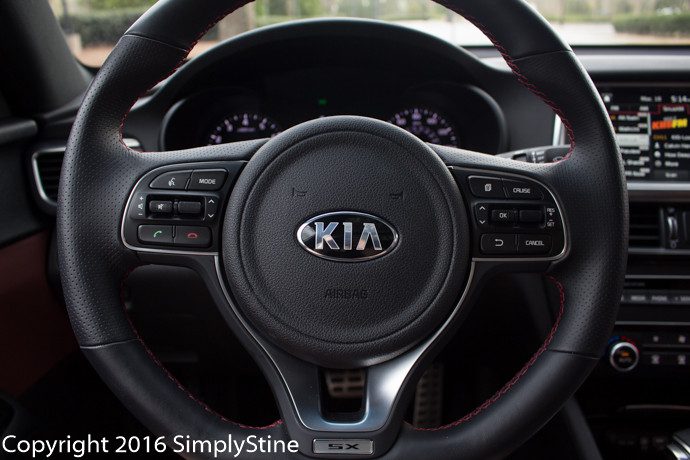 The inside of the car is very spacious. I never felt cramped and this could easily fit five people. It was comfortable as a driver and as a passenger, something that's very important to me as we have people in our car quite often. The back seat was very comfortable and featured a folding center arm rest with cup holders. I mentioned the rear folding seats in the back before and they were very easy to fold down if you needed more room. The trunk was also very, very spacious. I took the Kia Optima to Whole Foods with me and to Avalon (If you haven't been you need to go get your shopping on here!!) for a shopping trip and it held all the bags I accumulated. There were a lot, ha!
My opinion on owning a Kia? GO FOR IT! I would be more than happy to be an owner of the 2016 Kia Optima. It's sleek, sporty and sophisticated! The price tag makes this even more appealing! In my opinion, this felt like a luxurious, yet sporty car without the high price tag. This was my first time experiencing a Kia and it left me wanting to know more about their other vehicles. I left this driving experience with having a knew impression of Kia, instead of what I had heard before by others. I highly suggest that if you're in the market for a new car that you go and give this one a try!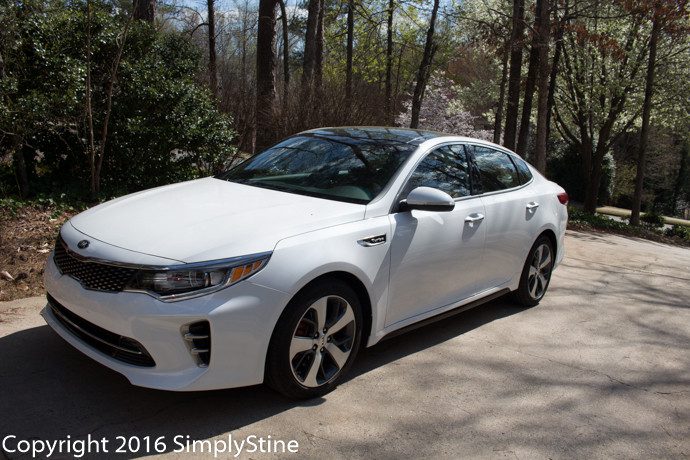 For more information on the 2016 Kia Optima, click here!

The vehicle mentioned in this post was provided to me for review.
All thoughts and opinions are my own.