It's time that time again! There will be a Sephora VIB Sale happening April 7th-Aril 13th. This is a fantastic opportunity to pick up some of the products you have been wanting to try that might have a higher price tag or even products that you need to stock up on again. Whatever you need, a sale at Sephora is always welcomed, ha! I thought that I'd take a moment to fill you in on some products that I think are worth considering when you're doing some shopping!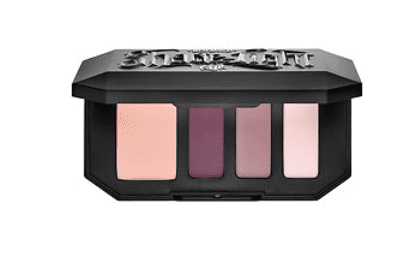 Kat Von D Shade & Light Eye Contour Quads $26.00
I love her palettes, so naturally when I saw that these Quads were going to be released, I got really excited! All of these are gorgeous and there is a palette per eye color, however you could just get whatever one you like! I really love all of them!
Fresh Rose Deep Hydration Face Cream $40.00
*There is also a serum available!
The Fresh Rose Masque is one of my favorite masks to use for hydrating my skin and now they'e come out with a face cream and a serum! YAAS! If you haven't tried the Fresh Rose line of products, now might be a great time to try them!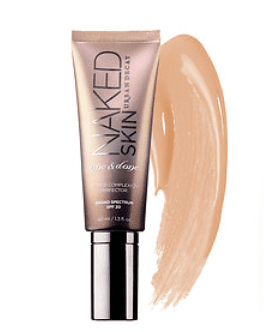 Urban Decay Naked Skin One & Done Hybrid Complexion Perfector $34.00
This is a new release from Urban Decay and I think it sounds fantastic for spring/summer makeup for the face. It's a foundation with skin treatments and SPF 20. It's claim is that you won't need a foundation because this product will blur out any imperfections on the skin, help tighten up an firm the skin and help with any visible pores. Call me curious. I need to try this!
Ouai Wave Spray $26.00 / Ouai Soft Mousse $28.00
Celebrity Hair Stylist Jen Atkin recently launched her band of haircare products at Sephora and I am so excited to give it a try. She works on many famous celebrities (in particular the Kardashians AND Chrissy Teigen) and her hair game is seriously strong. Have any of you actually tried her products yet? Let me know in the comments below what I need to try! I'm really curious about her Wave Spray, Dry Shampoo and her Soft Mousse.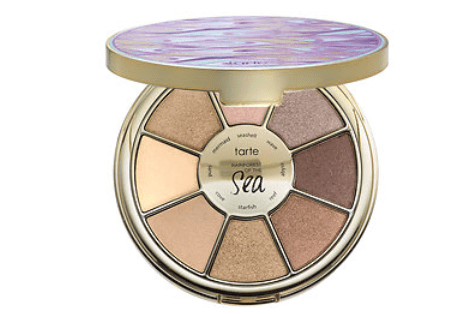 Tarte Rainforest of the Sea Eyeshadow Palette $34.00
Just by looking at this palette, it appears to be a palette that I could easily fall in love with. The colors are the perfect mixture of matte and metallic shades and the packaging is gorgeous. This release is a part of their Rainforest of the Sea Collection and it's supposed to help hydrate and balance the lids. To me, this is a great palette for spring and summer eye looks!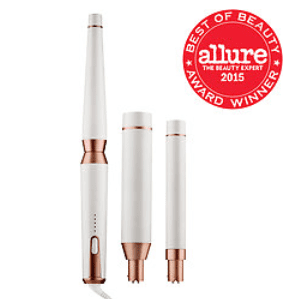 T3 Whirl Trio Interchangeable Styling Wand $270.00
This T3 Styling Wand is everything we'd need to create beachy waves, glamours curls and some major volume. I love that it has three interchangeable wand sizes so it allows you to create a lot of different looks from just this one tool. Pricey, yes, but I think the product is worth the price tag!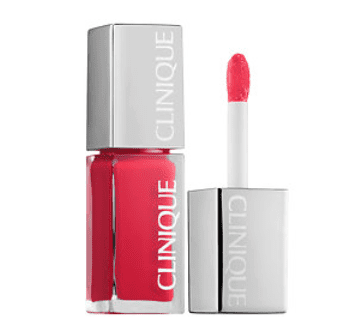 Clinique Pop Lacquer Lip Colour + Primer $18.00
Clinique is a brand I need to give more time and love to! I don't know why but I just don't gravitate towards that section of my Sephora store, but they keep constantly coming out with new releases and they look awesome! So I'm going to order a couple of these and see what I think. It promises up to six hours of wear time!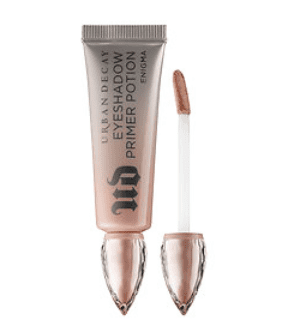 Urban Decay Eyeshadow Primer Potion Enigma $20.00
The color of this formula looks gorgeous (pink/beige) so I want to try it to see what I think. Here's a confession that will shock a lot of you but I never really have a been a huge fan of the Primer Potions. I want to see what this one is like!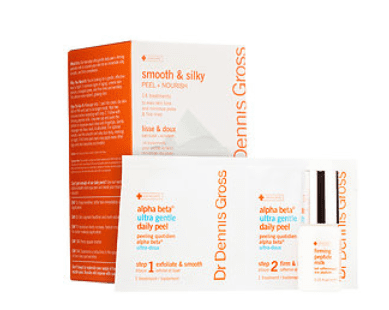 Dr Dennis Gross Smooth & Silky Peel + Nourish Ultra Gentle 14 Day Challenge $48.00
I'm the biggest fan of their original peel formula so I was ecstatic when I saw that there was a gentle formula available now! This is perfect for those of us with dry, sensitive skin types. I love that these wipes come in a convenient two pack, easy to use package. If you've never tried DDG wipes, give them a shot! Your skin will thank you!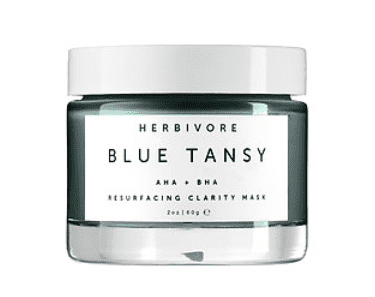 Herbivore Blue Tansy AHA + BHA $48.00
This is a brand I have never tried but the ingredients sound interesting to me. I'm a huge fan of Blue Tansy since I first tried my Sunday Riley Luna Oil, so anything with Blue Tansy immediately catches my attention. This product from Herbivore is a cooling gel mask that exfoliates the skin and helps to give a smoother appearance. It has excellent reviews and I can't wait to give it a try!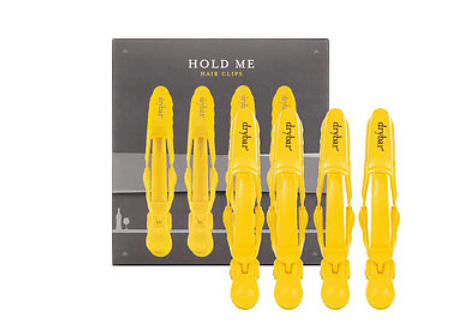 Dryer Hold Me Hair Clips $16.00
Hair Clips seems something so simple that you could just get any brand and be done, but for me that's not true. Some hair clips that I've tried leave my hair with indentation and they grab my hair and pull on it when I put them into place. Not these from the Drybar. These are fantastic for putting your hair back while doing your makeup or for sectioning your hair while you're blowdrying it. LOVE these so much!
PS Tom Ford just launched at Sephora and if you're a makeup lover like I am OR you're just really into gorgeous, sophisticated makeup, this is a line with checking out. It's pricey for sure so having it on sale helps that much more! Here is the Soleil Contouring Compact that I am DYING OVER! THIS is a thing of beauty, ha!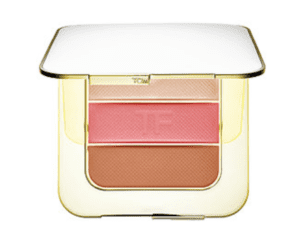 [line]
Here's the timeline for the sale:
VIBROUGE: 15% off purchases made online and in-store April 7th-13th. I got my card in the mail the other day and noticed that you can bring a friend on April 7th, to your local store and you'll both get 15% off and a cute Sephora tote. As always, VIBROUGE gets first dibs on the sale and has the opportunity to shop the longest.
VIB: 15% off your purchases made online and in-store April 8th-13th.
Beauty Insider: 10% off your purchases made online and in-store April 9th-12th.
[line]
Get your wallets ready and start filling up your cart if you plan on ordering online! I've been perfecting my cart and I also plan on hitting up the store to see what they have in-store, but I know that most of my products will probably be ordered online! Also, I happened to notice that the Sephora Flash service is still being offered. I purchased this before I hit VIBROUGE because for only $10.00, you'll get FREE 2-Day Shipping on your orders and you can use this unlimited amount of times throughout the year. I can't suggest this enough! It pays for itself so quickly! So if you plan on doing some shopping and don't get free shipping, you might want to consider adding this to your shopping cart so you'll get your goodies that much quicker each time!
Happy Shopping and let me know what you plan on getting!!! I can't wait to see your shopping lists!

Post includes affiliate links.
[show_shopthepost_widget id="1519515″]