I've been saving a big tub of "trash" in my office so I could finally do this post. It takes me quite a while to come up with content for these posts because it's not often that I'm actually using up most of the products that are sent to me.  Sometimes I change the products I'm using often because of weather or just changes in my skin.  However, there are those certain products that I actually use up completely! Here are some of those products!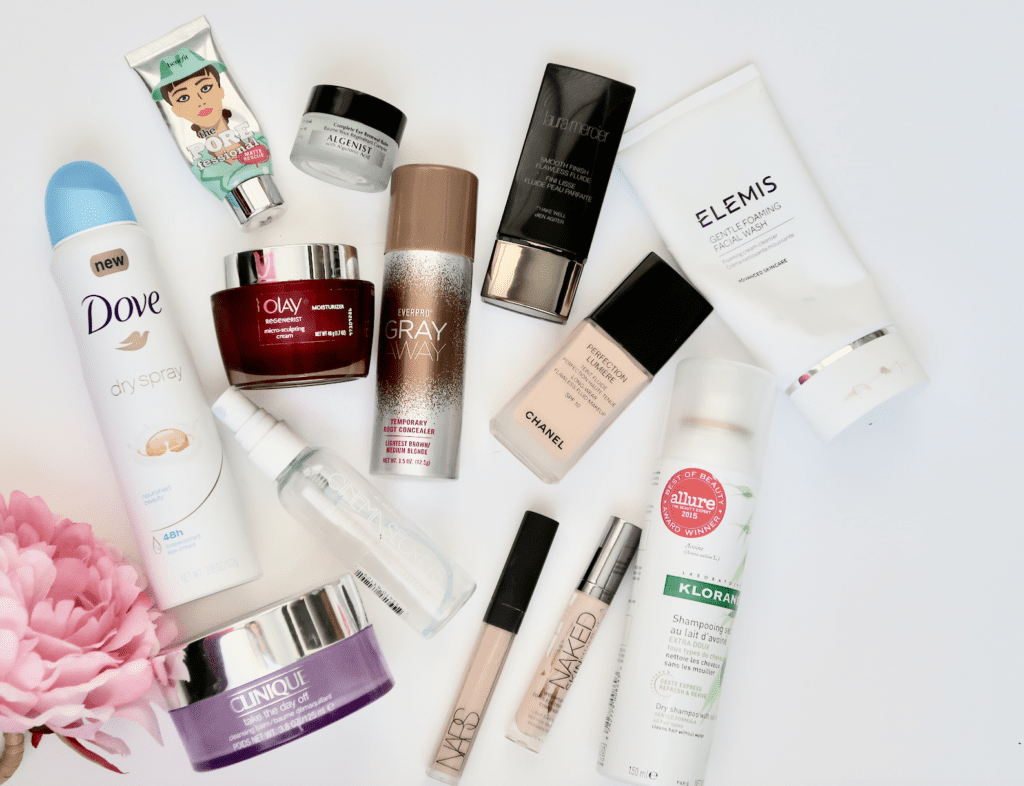 January Beauty Empties: Everything I've Used Up
DOVE BEAUTY FINISH DRY SPRAY ANTIPERSPIRANT 3.8 OZ
EVERPRO BEAUTY GRAY AWAY TEMPORARY ROOT CONCEALER
Elemis GENTLE FOAMING FACIAL WASH
Olay REGENERIST MICRO SCULPTING CREAM
Benefit Porefessional Matte Rescue
Clinique TAKE THE DAY OFF CLEANSING BALM
Klorane DRY SHAMPOO WITH OAT MILK FOR ALL HAIR TYPES
Urban Decay NAKED SKIN WEIGHTLESS COMPLETE COVERAGE CONCEALER
NARS Radiant Creamy Concealer
Algenist Complete Eye Renewal Balm
Cinema Secrets Brush Cleanser
I had filmed two foundations also that I was tossing beause they were older and pretty much empty.  When I went to link them for you guys, I found out that they don't even make them anymore, so I took the footage out of the video.  They were both great foundations, but for whatever reason they no longer sell them!
**Laura Mercier Smooth Finish Flawless Fluid (NO LONGER AVAILABLE)
**Chanel Foundation No Longer Available Either
I've been so good about posting a new video every Monday and here's another one! I thought I'd do a video on my empty products and talk to you about them. What I liked, what I didn't, etc.  If you have any video ideas, please let me know in the comments below! I love to produce content about things you want to see!
Have you guys finished up any products lately? Anything you liked or anything that dissapointed you? Let me know in the comments below!