It's been quite a while since I did a favorites post so why not start the new year off with a post that a lot of people have commented on saying that they missed! Did you take my 2018 Reader Survey yet? My January Favorites are basically a mixture of all things I loved and used A LOT in January.  They included beauty (as always) products and a little bit of lifestyle thrown into the mix! Like I said previously, I'm keeping up my promise of having a new video for you guys ready and uploaded to YouTube again today! GO ME! 
January Favorites
Alex and Ani Ring http://bit.ly/2DoJUIN
Alex and Ani Earrings http://bit.ly/2DtJalJ
Amika Perk Up Dry Shampoo https://www.amazon.com/gp/product/B00…
Root Concealer https://www.amazon.com/gp/product/B00…
NYX Lip Lingerie Liquid Lipstick http://bit.ly/2E0yQmr
Henri Bendel Jetsetter Convertible Back Pack http://bit.ly/2DrrAPk
Ole Henriksen Banana Bright Eye Creme http://bit.ly/2DXyI6W
Tata Harper Nourishing Oil Cleanser http://bit.ly/2E0vLTo
e.l.f. Cosmetics Palette http://bit.ly/2DtTJp2
Garnier Sheet Mask http://www.garnierusa.com/products/skincare/face-masks.aspx?gclid=EAIaIQobChMIsNr4nLjs2AIViCOBCh0KsgBLEAAYASAAEgLzpfD_BwE
*Some links include affiliate links. I receive a very small portion of the sales to help keep supporting the YouTube channel! Thanks for using them!!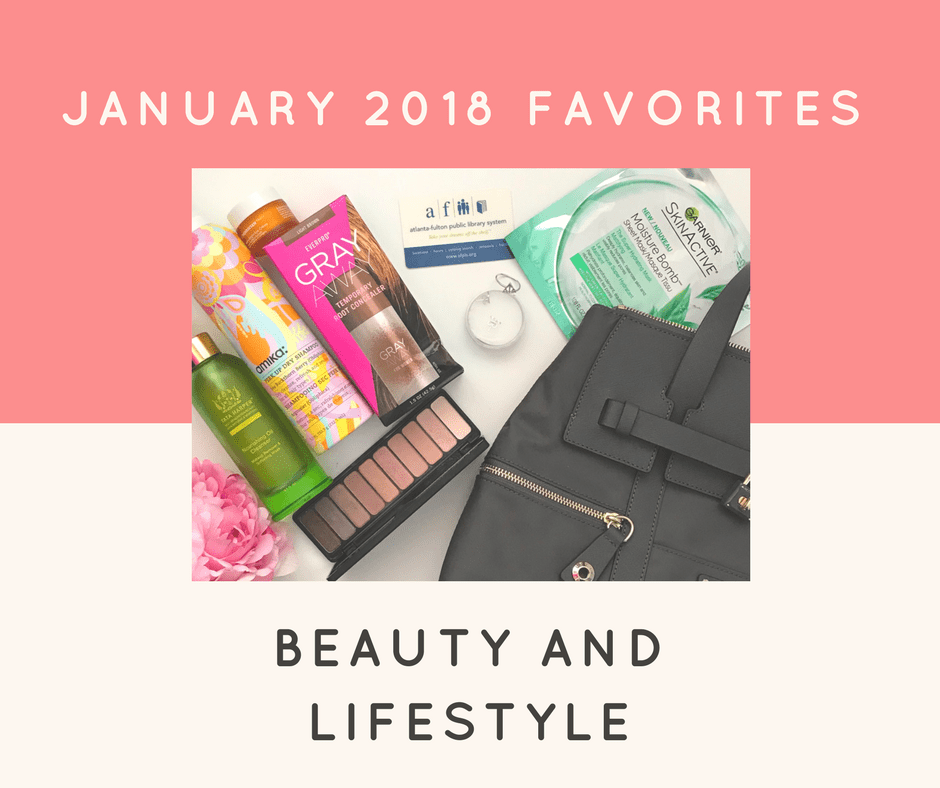 So those were the items that I picked for my favorites!  I'd love to know what items you would have included on your list of favorites! Let me know below! Also, are you enjoying the videos? Should I keep them up?  YouTube takes quite a bit of time, so I hope that you're enjoying them!!!
January Goals?!?
PS How are you doing with your January Goals? I have a post planned to talk about my progress and where I'm at.  I thought long and hard about things I've accomplished and things that I could do better at still and I've got to give myself a pat on the back and say that this month, I think I did freaking fantastic so far! There's always room for improvement and I'll go into more of that when I share my post.  Just check in with yourself and see where you're at!