One dessert that I've always made (and have been requested to keep making) is my take on a  Boston Cream Pie. It's probably one of the simplest recipes to ever hit Simply Stine and I kinda laugh even posting it. Why? Because it's so simple to make that there is literally no instructions necessary, ha! However, here we are! I thought I had to share because if you're ever in need of a quick go-to dessert, this is a great one to have on hand!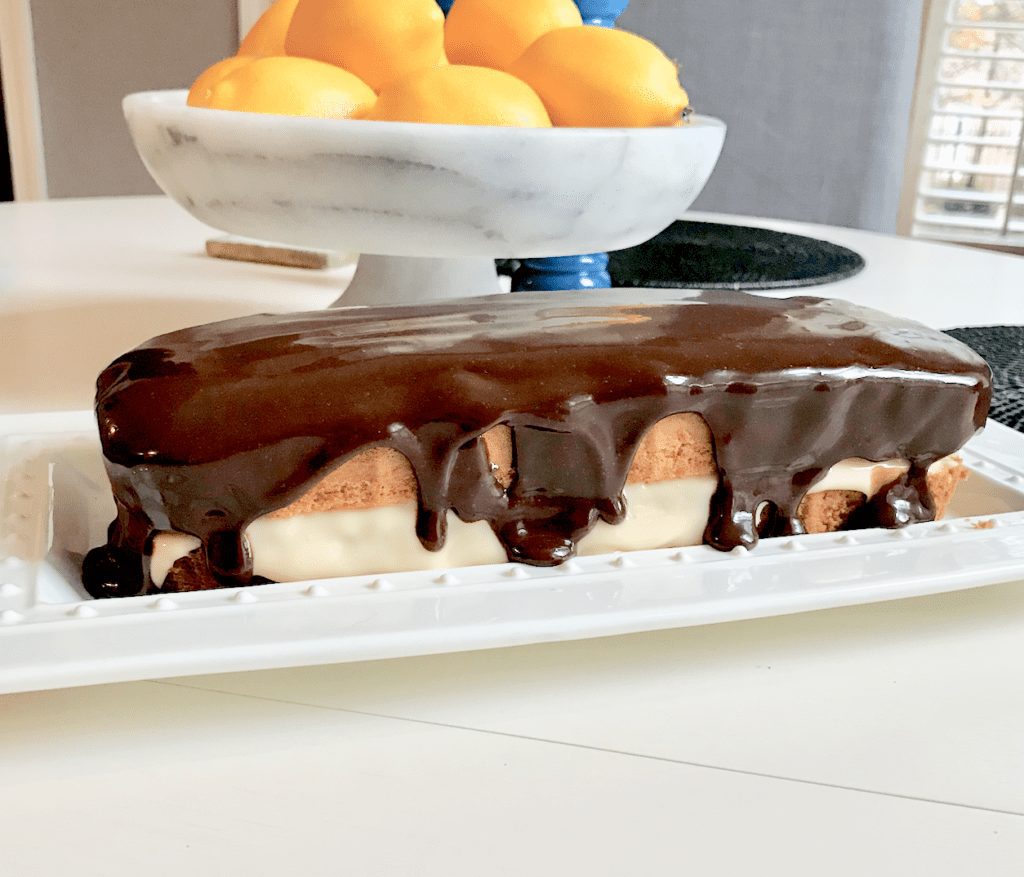 I made this cake for my Father-In-Law's birthday recently and I instantly realized that I needed to share this recipe! It's a recipe that can be fixed in less than 10 minutes from start to finish. It requires three ingredients from the grocery store and you're set. It really is a no-brainer dessert, but it tastes so good!
The Easiest Dessert You'll Ever Make: My Take On Boston Cream Pie
Ingredients
Pound Cake
Vanilla Pudding (I use already made vanilla pudding)
Hot Fudge
Cherry (if you'd like to add to the top of the cake)
Instructions
If you purchase a frozen pound cake, allow to thaw
Slice Pound Cake in half (or thirds if you wish)
On the bottom layer spread as much vanilla pudding as you'd like
Place top layer on top and spread hot fudge on top (that's been warmed up) and allow to run down the sides
Allow to cool and serve!
https://www.simplystine.com/the-easiest-dessert-youll-ever-make-my-take-on-boston-cream-pie/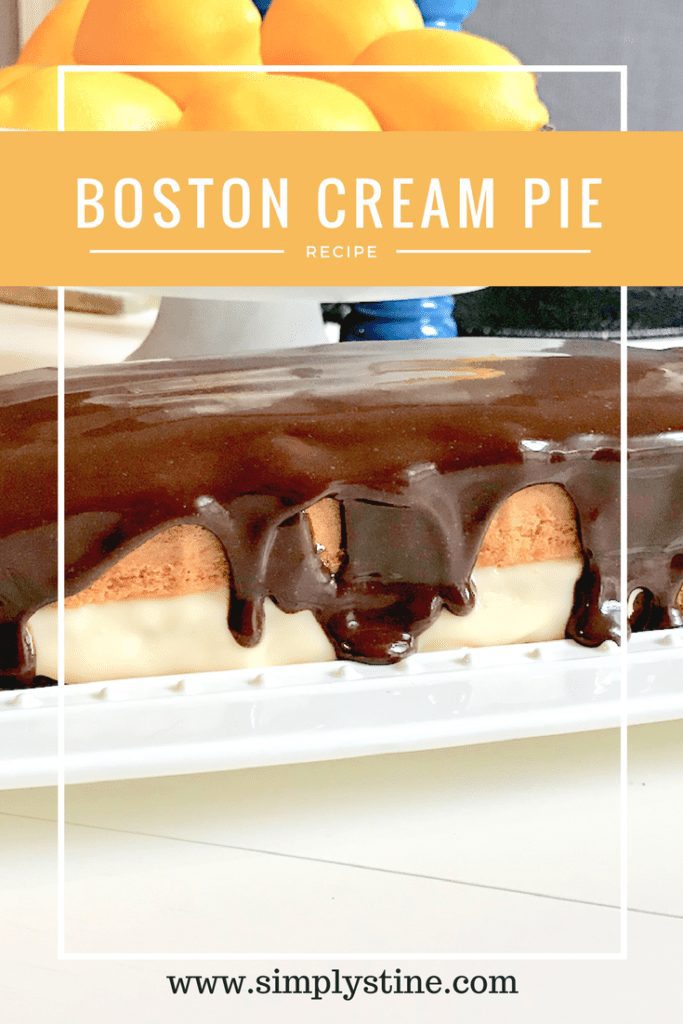 I love to have these ingredients on hand for when I need to prepare an unexpected dessert.  It really is so easy to prepare and most of the time people go on and on about it after they taste it.  Those types of desserts are fantastic to have on hand because they impress others without costing you a fortune and a lot of money! So if you're in need of a dessert, but don't have a lot of time, this is a great option for you to consider!