How Often Should You Clean Your Makeup Brushes and Sponges? This is a question that I receive weekly on social media. The truth is that I bet a lot of you are probably not taking care of your makeup brushes and sponges as you should be. When was the last time you washed yours?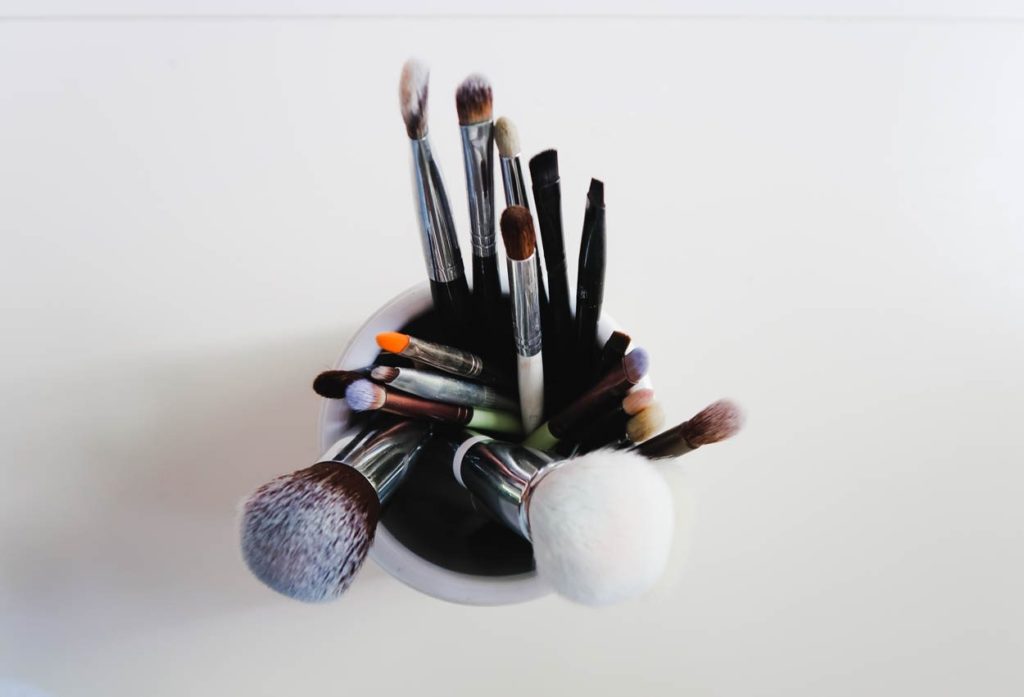 Want to know one of the secrets to a good makeup look? CLEAN BRUSHES and SPONGES! Using a dirty brush that is full of product, other colors and is not clean WILL NOT RESULT IN A GOOD MAKEUP FINISH. The makeup brushes and sponges that you are using will have a buildup of product, oils from your skin and dirt. Eww. No one wants to use dirty makeup brushes on their perfectly cleansed and prepped skin.
Plus, not cleaning your makeup brushes and sponges regularly can also lead to breakouts and pesky rashes on your skin. When someone comments to me that they've been breaking out a lot on their face, one of the questions I will ask them is how often they are cleaning their makeup brushes and sponges and if they're using their fingers to apply makeup. You'd be really shocked at some of the answers I've received.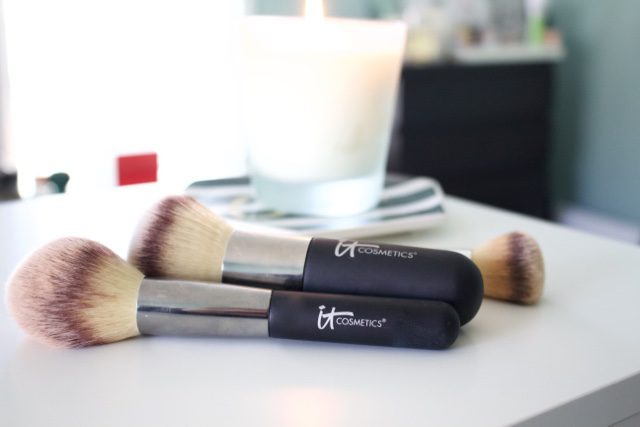 How Often Should You Clean Your Makeup Brushes and Sponges?
I think this answer will vary with who you ask. For me, I like to clean my brushes monthly (some more often than others) and I like to use a weekly brush cleaner for in between washes. As far as my makeup sponges go, I like to clean them after every single use. I always have a backup ready to be used while the other one is drying.
This works great for me and I've found products that I think do a great job at cleaning my brushes. What I use to clean my makeup brushes and sponges changes sometimes, but these are the products that I find work the best.
This is a FANTASTIC brush cleaner. It's a product that I swear by and it removes all of the dirt and debris that is sitting in my makeup brushes. The best thing about this makeup brush cleaner is that it dries quickly and you can use this in between applications if necessary.
To use this product, you just simply dip your brush a little bit less than halfway on the makeup brush. Begin to wipe away on a makeup brush. I like to draw lines and keep going back and forth. if I'm using a fluffy brush, I dip it and then hold it vertically so it will go down the bristles in the brush. Then I begin to clean.
I've used this for years. You can't go wrong with it. You can buy large bottles of it or a mini spray bottle for quick sprays. This is a must-have, guys and it's not expensive at all!
For my makeup sponges, I typically will use the beautyblender blendercleanser Solid Cleansing Bar. It easily removes excess bacteria and germs from your sponges and gets rid of all the excess makeup that the sponge has absorbed. I wet my sponge and then apply the sponge to the blendercleanser Solid bar and form a lather. I make sure to apply this all over my sponges to ensure they are clean. That's it! Then I let them dry.
I know there is a liquid blendercleanser, but most of the time I still prefer the solid version of the formula. It's also easier for me to travel with rather than a liquid. Just a preference!
I've used this product from it Cosmetics for a while now. This is what I will spray on my brushes after each use to make sure they are clean. Especially brushes that are small like eyeshadow brushes or the brushes that I'm using daily. It works great, doesn't leave a residue behind and it's not breaking the bank.
To use this Brush Bath, just spray the product on the brushes and wipe away leftover residue from the brush. Let dry and you're all set!
Baby Shampoo or Dish Soap!?
A lot of people don't want to spend a fortune on cleaning their brushes and I get it! I've also been known to use baby shampoo and dish soap from to time. I just make sure that they are organic and not harsh on the brushes. I don't want a lot of chemicals getting in my makeup brushes and later irritating my skin.
I will use something like Seventh Generation Dish Soap or Dr. Bronner's Soap (Seriously amazing product! It does so much!) if I am using a "soap" product. As far as Baby Shampoo, I've used Baby Dove or even Aveeno Baby Wash and Shampoo. All of those options are perfectly fine! You don't have to spend a fortune on a product in order for it to work!
That's all there is to it as far as cleaning your makeup brushes and sponges! It's so easy, I think the problem is that we see it as a chore and we all get a bit lazy (I'm guilty of it as well) and we get behind. Honestly, set a reminder and take the time an effort to clean your makeup brushes and sponges. You don't want to get bacteria all over your face AND you will get better results with your makeup application! I promise!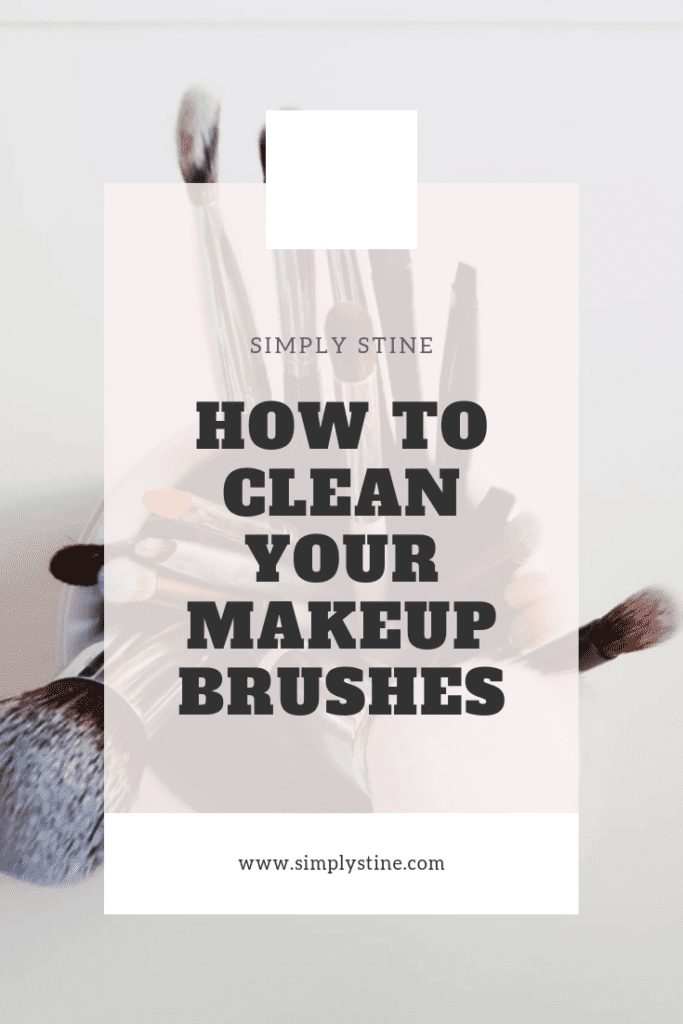 If you plan on picking up some of the products I mentioned above, don't forget the Sephora Beauty Insider Sale is happening now! Use that discount and stock up! #ShopSmart
Shop The Post