Yesterday I asked my followers on Instagram if there were any beauty related questions that they had that I could help answer. The response I received was incredible and I thought I'd also share them on here! Right now is the perfect time to work on perfecting your skincare routine and why not try some of the makeup trends that you've been curious about.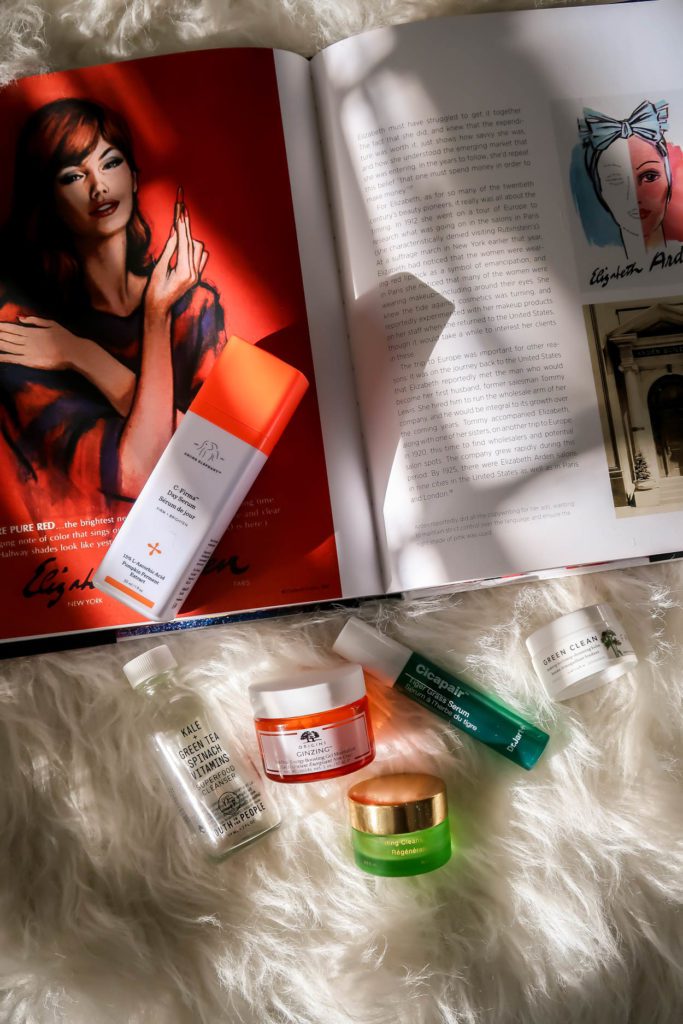 "What is a good night time moisturizer under 50.00?"
For me, I like my night time moisturizer to be really hydrating. I normally will do a face mask about two to three times a week and follow up with serums. I need to keep my skin hydrated and protected. I use a Retinol in the PM most nights, so it's important that I'm really hydratig my skin.
Below are some of my favorite moisturizers. They're at all different price points, but all work great for my skin. The products like the Weleda are great because you can use them on other areas of the body that are also superdry.

"What Skincare Will Help With Redness Issues?"
If there is one thing I understand it's redness issues. I've had redness on my complexion for what seems like forever. What I've learned is that I just have to keep my flare ups under control and make sure that I'm not using anything that will make my skin worse. It's like a sensitive skin that can become even more sensitive if I use the wrong products, eat the wrong things and become stressed.
Things to keep in mind for a good skincare routine in place:
Creamy, milky cleanser for sensitive skin
Toner to help hydrate and soothe the skin
A correcting serum to help with redness
Hydration
SPF
So what do I do to control the redness? Here are the products I love:

"What makeup brushes do you like to use?"
I think that a good makeup look is all about the products and tools that you're using. On top of a good skincare routine, your makeup brushes that you are using can make such a difference in the end result of your look. They don't have to be expensive, they just need to do a good job! Heck, you can even use artist brushes from the art supply store.
My own personal makeup brush collection is a mixture of high-end and low-end, affordable brushes. I've tried so many different brushes that I feel like I have finally figured out the brands that really work for me. Here are a few that I really like! Also, I had also received a lot of questions about the makeup sponges that I like. I already wrote a post on how I use makeup sponges in my routine. Check it out!

"What is a good tinted sunscreen?"
I was so happy to see that this was one of the beauty questions asked on my Instagram. Here's the deal-YOU NEED TO WEAR SUNSCREEN on your face every single day. Even inside your home. My desk in my office is right beside two giant windows. I'm still getting exposure to UV rays even inside my home. Maybe you don't want to put on a full face of makeup, but an SPF should be a part of your routine.
I have been using the revision tinted sunscreen and I really like it, still. It's a part of my daily skincare routine. This not only hydrates my skin and protects my skin, but it also does so much more. That's the beauty of this type of product. This tinted moisturizer/sunscreen adjusts to your own complexion shade and for me, it matches great!
Here are a few of the other products that I have used and really like:

Stay tuned for another blog post where I'll be answering more of your beauty questions! If you have a question yourself, feel free to leave it in the comments or send me an email at christine@simplystine.com and I'll be sure to answer it!
Yes, the Sephora sale is happening right now. Rouge, you're saving 20% now through 5/1. VIB you're saving 15% 4/21 through 4/29, and Beauty Insiders you're saving 10% off 4/23 through 4/27. Just use code SPRINGSAVE
Shop The Post