Unexpectedly while on our way to Florida for vacation, we realized that Rob forgot one of my suitcases. The suitcase that he forgot? Oh, just the one with all of my hair, body care, makeup brushes, bras, and other random items I'd need. Somehow I didn't freak out. Instead, I picked up some Target must-haves and went on about my day.
The forgotten suitcase contained quite a few items, BUT most of them were easily replaced. Not possibly the same brand, BUT I made it through vacation just fine. A few items impressed me so much that I thought I'd talk about them on here. Hopefully you don't ever forget a suitcase, but I know lost luggage can happen (thanks, Delta) so if you're in a pinch, hopefully these items at Target could help you out!
I chose to stop at Target because well, it's Target and I generally have a lot of Target must-haves on my list to begin with. Plus, they have such a great selection of items that won't break the bank.
Target To The Rescue: My Target Must-Haves
So one of the things that I had to buy was a t-shirt bra. I mean, for me personally, buying a good fitting bra is no easy task. I for sure didn't think Target would be my go-to place, BUT I lucked out when I found this Auden Lightly Lined T-Shirt Bra. It's incredible and it's only $14.99! It also goes up to size 48DDD! It's so comfortable and it's the bra that I find myself reaching for most often. I want to order more for sure. I tried to find a strapless there, but I gave up. *For those not needing larger sizing, here is the bra in normal sizing.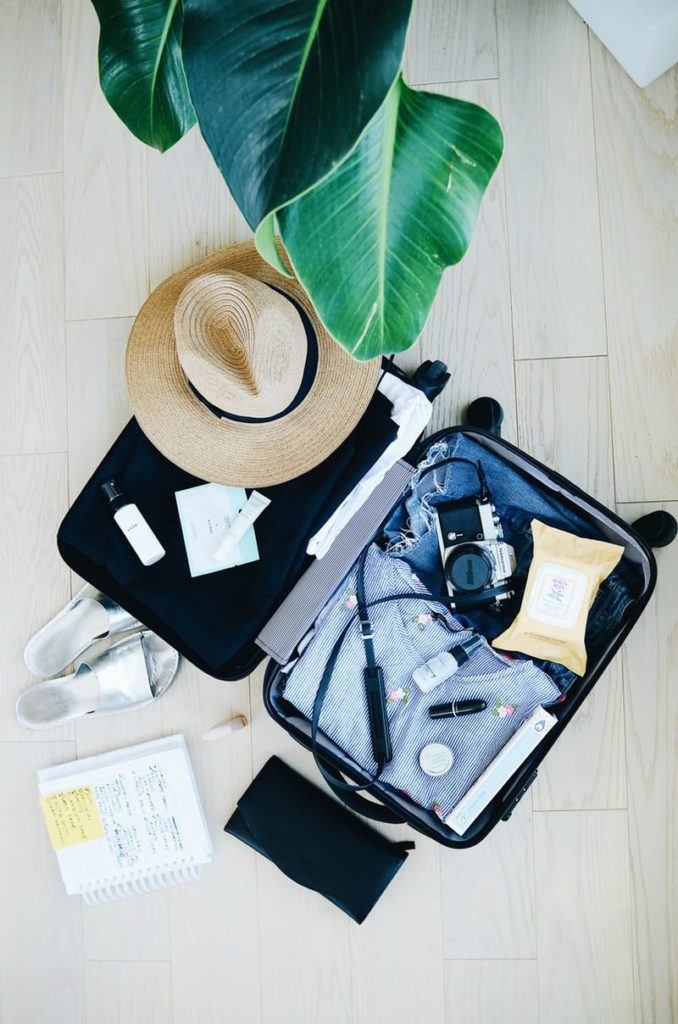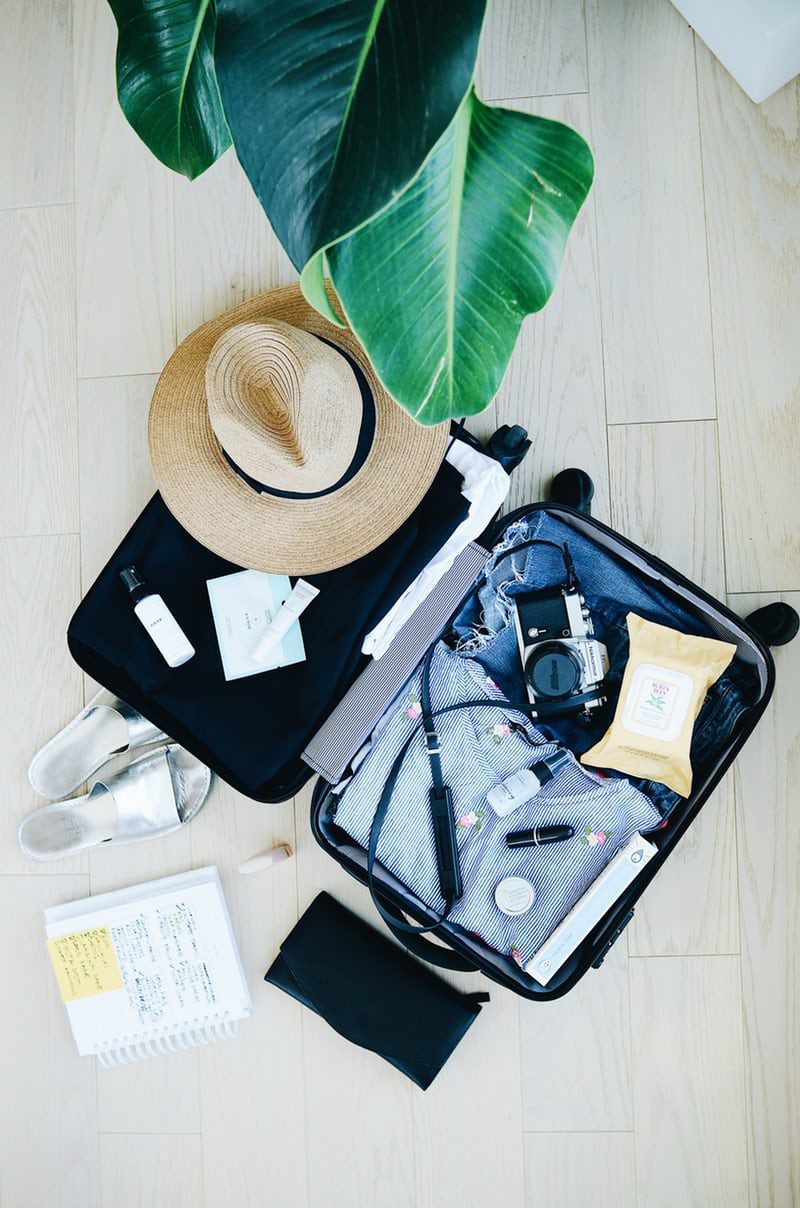 I bought a cheapo mini hairdryer since I didn't have my hairdryer anymore, but I knew I'd need to flat iron my hair. The Kristin Ess 3-in-one-Flat Iron was the one that I picked up, THANK GOODNESS. This flat iron is so nice! I can straight my hair, curl my hair or make waves with it. It has three different temperature settings on it, an automatic shut-off, a way to keep the cord together and a cover for the main part of the flat iron. I'm totally in love with this flat iron! It seems VERY high-end in my opinion. Did I mention it's white AND rose gold?!? SOLD!
The Sonia Kashuk Makeup Blender Sponge was the makeup sponge that I picked up to replace my Beauty Blender that was at home. You guys, this makeup sponge is only $5.00 and it's incredible! I love the size of it, the texture works great to blend out my foundation and concealer and it works great with cream products also! I'm officially obsessed with this and you can't beat that price!
I had my makeup packed in the suitcase I did have, thank goodness. However, I didn't have makeup brushes. I went with some Real Techniques brushes. THANK GOODNESS Target carries that brand now. I got one of their must-have brush kits that also comes with a sponge. Yes, I still did get the SK sponge because I was taking advantage of Rob at the moment, ha! This brush kit had everything I needed to do makeup for the week and I love these brushes. Yes, their makeup sponge is great as well!
I also had to pick up everything I would need for the shower. I picked up my favorite body wash at the moment (I talked about this on Influenced The Podcast recently) and the Kristin Ess Purple Conditioner. I hadn't tried the conditioner before this and I'm really liking it so far! Plus, it's only $12.00! Obviously, I picked up razors and all of that, BUT nothing new or life-changing.
One thing I also needed was pajamas. I got the softest pajamas ever. I swear, Target has the best selection. For the most part, I always get my pj's here. They're inexpensive and they're always so nice! I picked up this two-piece set and I'm totally in love. I might even pick up another pair in another color. They're perfect for lounging around, but you still look put together. I also have a pair with the same top with cropped pants.
The products were great finds and while I'm not happy that we had to go shopping (unexpectedly) I am happy that I was able to find products that did a great job! I feel like there are a lot of Target must-haves out there. What are some of yours? PS, I ALSO lost a wallet that vacation as well. Any wallets that you're loving?!?
Did you miss my post all about my Summer Beauty Favorites?