I've written a lot about life after Infertility. A LOT. Most of the time I focus on the moments that bring up tears or make me feel like an outsider in life. Why? Because I want other women/couples who are in a similar situation to know that they aren't alone! While those moments are powerful and important to talk about, today I wanted to share a moment where I felt like Infertility isn't controlling me anymore. Yet another powerful moment to share.
As many of you know, I just got back from a vacation from 30A. If you have no idea what 30A is, you need to do some research and immediately add this to your destination wishlist. It's one of my favorite areas to visit in Florida. I plan on doing a post about my favorite 30A restaurants, shops, and beaches soon!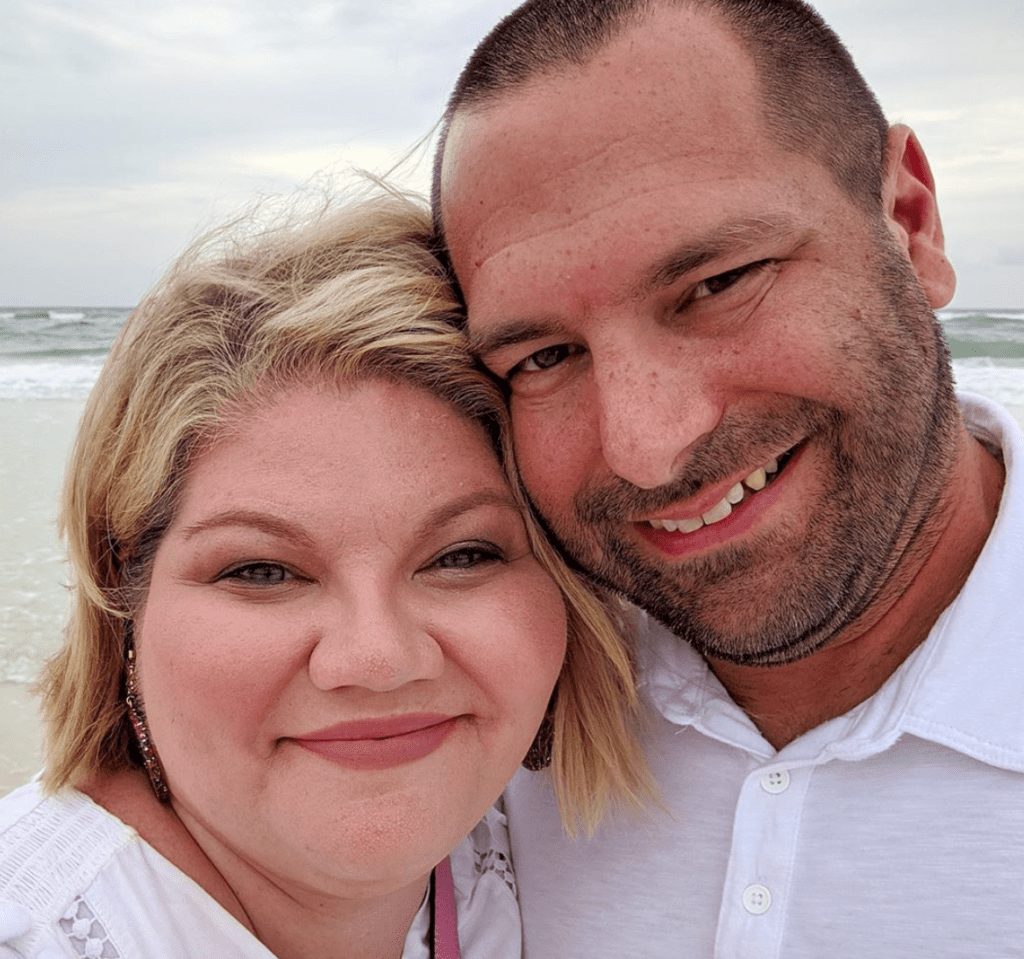 I had a moment when I was sitting on the beach. This is a very family-oriented area and there are children everywhere. Pregnant women are also everywhere. It can be triggering as hell. I remember thinking to myself that I'm at the same beach, putting my toes in the water, reading a book, and enjoying this moment just like all of the other families there were. Infertility wasn't controlling me anymore.
I played in the sand. I laughed. I enjoyed the sunshine and the sound of the waves crashing around me. For once, I didn't cry because I wasn't a mom at the beach with her children. I didn't tear up seeing families together and realizing that Rob and I would never have that experience. Instead, I had fun. I allowed myself to enjoy the moment and not focus on what I couldn't have.
You see, I realized that I have to be in control of my life and my happiness. I refuse to let Infertility control my entire life anymore. My happiness isn't going to depend on things I can't change and have no control over. At that moment on the beach, I was so proud of myself for how far I've come. Obviously, there will always be days where something will trigger me. I can't control those, but I can control how I let them take control of my happiness and my experiences in life.
I wanted to share this post because maybe you've been in my shoes before, but weren't able to relax or enjoy the moment. Maybe you cried seeing pregnant women walk by you and you prayed to god you could experience that. Maybe you teared up seeing children smiling and running to their parents. It's a never-ending emotional rollercoaster when you're dealing with Infertility. It's ok to be sad and process those emotions.
I also want you to know that one day, you will smile. You will be able to have fun and you'll realize that you're strong as hell and you've dug yourself out of the darkest, scariest place you've ever been. You'll realize that there can be a happy life after Infertility. You just have to navigate what that means to you.
Infertility isn't controlling my life anymore. I refuse to let it. There will always be days and moments where I need to pause and remember that day on the beach. Where I was content and happy in my life. When it was Christine and Rob at the beach, enjoying their life as a family! I'll hold onto that moment for a long time and know that I have the power to be happy and enjoy my life. It's taken years for me to say that, but I'm finally able to say those words out loud. One day at a time……