I was browsing Instagram and happened to see someone share that they were watching a new documentary on HBO Max called Fake Famous. I discovered that this documentary was about three people based in Los Angeles, in their 20's, who "explore" the word of influencing and their attempts to make them Instagram famous are documented for a year. I watched it immediately. I was very pissed off with what I saw.
You'll notice that I don't really talk about two of the influencers that they featured. One of them seemed to hate influencers off the bat. I admired him and also wondered why he went on the show. Especially if he didn't want to show the side of the story where fake gets you famous. The other guy ended up going private on social media because someone called him out for fake followers,etc. I'll mostly talk about Dominique because she did everything they asked pretty much.
As someone who does this whole "influencing" thing for a living, I had no idea what to expect, but I had a slight feeling it wasn't going to be good. Explaining what I do on any given day is interesting, but having a documentary out there like this isn't helping my job seen credible at all. What they portrayed versus what I actually do every single day is nothing similar. In fact, there were moments where they basically said being an influencer was someone who was not employed and had no sense of purpose. Wow.
Look, there are for sure a certain number of people who make being an influencer look horrible and the content they produce is not what I would call positive. They do this for the extras and 100% produce fake content and fake lives to get the freebies. This is not secret. However, there are a lot of people who actually do put in the time to create real content. Who use their influence for good. Please don't forget that.
Fake Famous does get one thing right and that's the ability to purchase fake everything. Fake likes, fake comments, fake views, fake followers. People pay a lot of money for bots. Why? Because it's a true numbers game. People want a large following. The more followers you have, the more opportunities you have. This part of the show is true. However, brands are more aware of these things nowadays. There are terms in contracts now stating that they won't work with you if you are using bots, etc. Contracts can and will be terminated if you're caught.
Was it disappointing to see so many brands sending free products to Dominique. YES. Was it disappointing to see her being given sponsorship opportunities (making money) and being able to go to press events all because of a fake following? YES. This is the dark side of influencing and proves that it really is a numbers game. She's cheating the system and being rewarded for it.
I think what really irritated me was that this documentary seemed very one sided. Right away it was trying to tell this story that influencers are all doing these fake tactics to get "famous." I would have liked to have seen the other side included in this documentary. The side that shows how people who actually do this for a living and are serious about it, what their day to day work day looks like. They featured influencers like Aimee Song, who is a NYT Best-Selling Author, has an instagram following over 5 million, and has her own fashion collection. They showed a clip of her, but nothing about her or how she got "famous."
The other part of this documentary that bothered me is that one of the three influencers they featured was Dominique. She's a gorgeous twenty something blonde. Sad to say, but that right there gives her an advantage. She fits the typical "look" of a lot of the influencers who tend to get "famous." Does being a young, white, blonde woman help her in this industry?!? YES! The influencer industry has a history of being sexist, racist and toxic. (The other influencers in this didn't seem to participate as much as she did, that's why I really focus on her)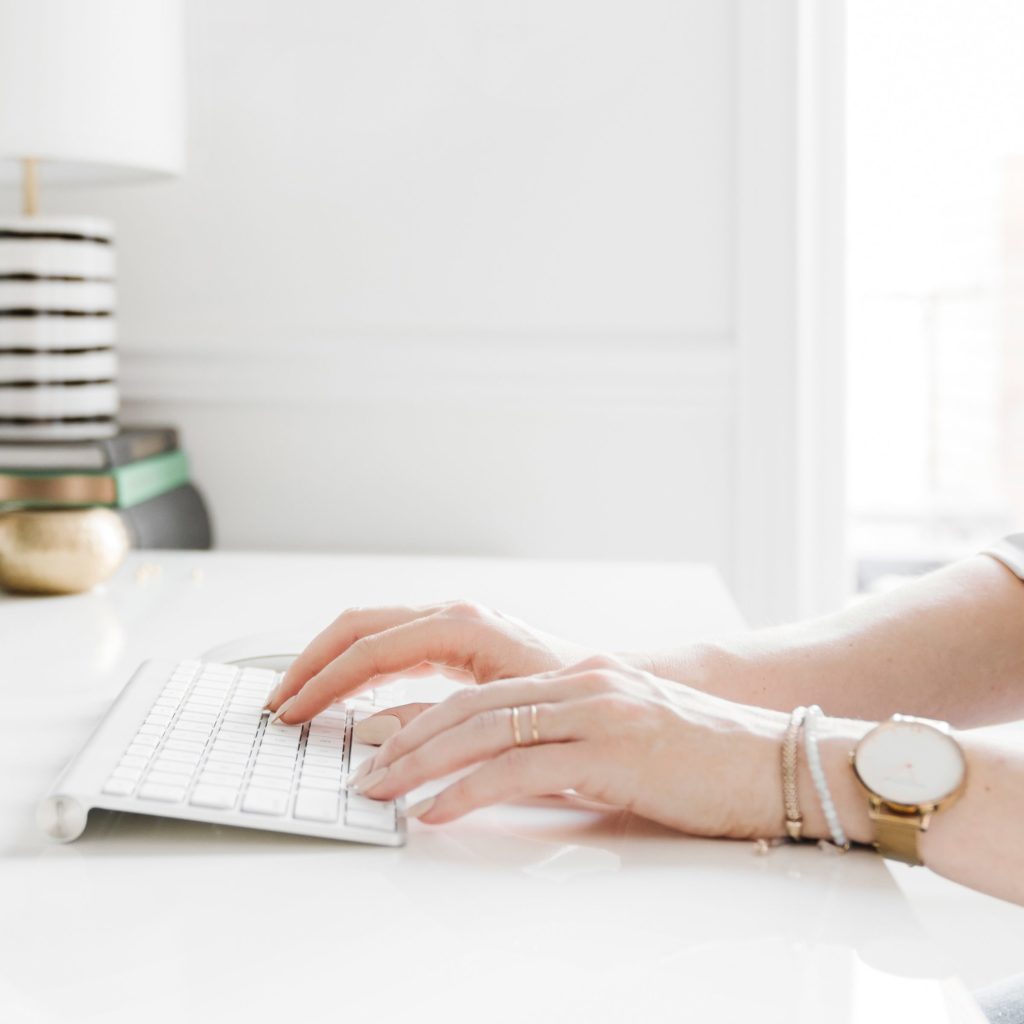 Authenticity vs Faking It
I hated this documentary. It pissed me off. I'm not trying to be famous. In fact, I have zero desire to be famous. People mock influencers and bloggers saying it's all fake and we're taking advantage of people. That we're all creating a toxic atmosphere for people to make them feel less-than. Some do that's true, but a majority of people I see are not. I'd like for this industry to not be so grouped as one. Trust me, we're all not the same.
Influencers can be good people. You can 100% follow people who do uplift you and inspire you. Standing in front of a mirror and sharing outfits might help someone who struggles dressing for their body type. Seeing someone open up and share their struggles with acne might help someone who is dealing with the same issues feel not so alone. Reading someone's post about how they overcame something traumatic might help someone going through the same situation. Being an influencer isn't just the freebies and opportunities. It shouldn't be anyways if you're doing it for the right reasons.
Do brands reach out to me and partner with me? Yes, but I've been doing this as my job for over 10 years. Trust me, it's not all freebies daily.
Do I have to style photos? Yes, but it's not pretending I'm at some swanky hotel for you to think I'm "cool." It's product shots or photos of me. I keep it real. I also happen to spend a lot of time on my photography for my site and for Instagram. Editing is a time sucker for sure.
Do I purchase bots to comment, like, and follow me? NO and let me be honest with you, getting new followers on Instagram is a massive pain. Why do influencers/bloggers focus on it so much? Because brands expect it and we hate it. Followers aren't everything. It's a total numbers game.
Do you need a trendy makeover to be famous? The first thing they did was have the three cast members go to a fancy salon and get a makeover. Will your age, looks, and body get you farther on social media?!? My opinion is 100% yes. It's not a good thing either.
Do brands pay you to talk about products? Yes, but I have a strict policy of only featuring brands that I enjoy using. I have to have a certain amount of time to test the products and if I find that I don't actually end up enjoying them or finding them useful, I won't feature them and won't take money for said sponsored post.
I Don't Want To Be Fake Famous…
What they portrayed on Fake Famous, is in no way shape or form what my job looks like on a day to day basis. The only partially similar thing would be styling photos, but I'm not laying in a fake kiddie pool with rose petals. Most days it's me responding to emails, researching products, working on my website, reaching out or replying to pr agencies, and a small portion of social media. Truth: I schedule social media posts to be auto posted. That way I can spend less time on those platforms. (I do however, try to respond to every DM I get, which is hard some days)
I'm not buying bots to like my photos or comment on my latest post. In fact, my main focus is my actual website. Instagram is NOT my main focus. There are days when you think you've put together a great post and it tanks. You get no responses. Not many comments. It's not fun. You put hours into a post sometimes and it feels like for nothing. These are the things people don't see.
Is the whole influencer thing one to laugh at? Parts of it, but again, not all influencers are the same. There are very shady things happening in this industry and a lot of people are being rewarded for it. However, there are also people out there taking time to produce great content and social media is a small portion of it. Do people want to be famous because of social media? YES! However, I think it's important that people show the behind the scenes of what that takes and that it's not as easy as it seems. Fake followers, likes, and comments will only get you so far.
What you won't see on my social media or website? Me trying to dupe you. Intead, I'll always share the good and the bad with you. I feel like I give a good behind-the-scenes look into my days. I won't NOT disclose if something was sponsored or sent to me. I'm not going to hide if something is an ad. It's honestly so fun to be able to work with brands you actually love and want to support. However, I won't be shoving random crap in front of you so I can make a buck. Heck. No.
I put a lot of time into my site. I research things like how to better my photography and how to make my website easier to navigate and better for my readers. I take the time to talk and engage with my audience. i turn down attending events and products. I take the time to answer other bloggers questions. I support other women in this industry. I try to feature small businesses when possible. I try to create awareness for the community I live in. It's not all about getting famous for some of us. Instead, some of us actually want to use this platform for good! I don't need a documentary like Fake Famous to make me feel like I'm less than or that I'm a joke.
Did you watch the Fake Famous documentary? I'd love to hear your take on it.