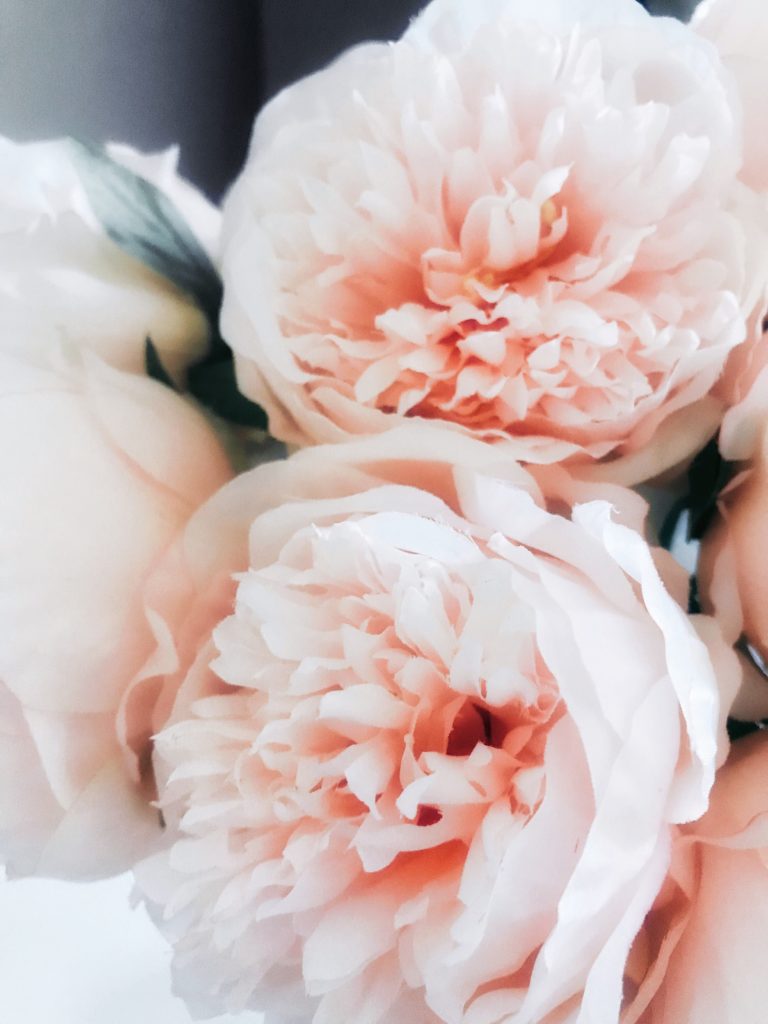 Yesterday on Instagram, I shared a couple of stories where I discuss the importance of supporting bloggers. Which isn't exactly a new concept, but I think that blogs have become something we don't support enough. Heck, I'm guilty of this too! We tend to focus more on social media instead. However, thank you for showing up to my site and supporting me! I really, really appreciate it.
I think a lot of us have gotten in the habit of only checking Instagram, Facebook, and Twitter. We rely on social media to check in with people. Not just bloggers, but also friends and family. We liked things instant. We oftentimes don't want to have to search for a link or go to another site. I get it! Most days I'd like to be done with FB completely if I'm honest. There's a lot on there I just don't want to be a part of. Instagram is fun and I love it. However, I'm over the need for perfect feeds and heavily edited photos. I am not creative enough for fun reels. Sure real life might not be the most interesting now, but neither is seeing the same thing over and over again.
I want to be better about visiting people's actual websites that they spend time and money on. Instead of scrolling for hours online, I want to start leaving comments, sharing posts, calling out good content when I see it, supporting other bloggers, and helping this community. I know we can continue to thrive and support one another.
So much has changed since I started Simply Stine in 2012. It's been almost 8 years since I hit publish on my first post. So much of what I thought I knew was wrong and yet, I'm still wanting to learn more and to continue to improve. That tells me I'm still doing something right and I'm doing what I love to do.
If you're a blogger and you're reading this, I hope that you also feel inspired to keep producing content. 2020 has been the year of one thing happening after another. It's been tense. It's been stressful. It's been sad. It's been eye opening to say the least. It's also been hard on a lot of people who do this "blog" thing for a living. Keep at it. We'll support you.
It Might Not Be Groundbreaking…….
Life for me as a blogger has been interesting recently. There have been days where I just feel like I don't have the creativity to do it. Lack of sponsored content can be frustrating since that's what pays the bills. Other days I just don't think what I'm sharing is important. Then I remember that we all need a break from the constant bs of our day to day lives. That's what keeps me going on those hard days. That's what motivates me to stick with it!
Maybe me sharing my hair tips isn't anything groundbreaking, but it might help someone feel better about themselves by allowing them to try a new style and that's always been my goal for Simply Stine. To help women feel like the best versions of themselves. No matter what that might be.
2020 has been a hell of a year. I've had a lot of lows myself. I've also had moments where I'm really thankful for a lot of things. I think if we keep supporting one another and cheering for each other, maybe we can see a bit of change. Isn't that kind of the theme for 2020? Change? Moving forward?
I'm hoping that this rambling post inspires you. Maybe you're not a blogger, but you're here reading my post. Maybe you've shopped my post links before. Maybe you shared my instagram stories and it helped to inspire someone else. Maybe you've told friends about me and they've become followers as well. For all of that, I say thank you.
Bloggers, I hope you'll do the same. Comment. Share. Support. Let's get things back to the way they were. Remember back in 2012 and how cool blogging was? Remember going and leaving comments and having follow fridays? Let's do that all over again. Let's help this community of women (and men) who put hard work into their content. Let's take the focus on analytics and just have fun for a bit. What do you say? Will you join me?